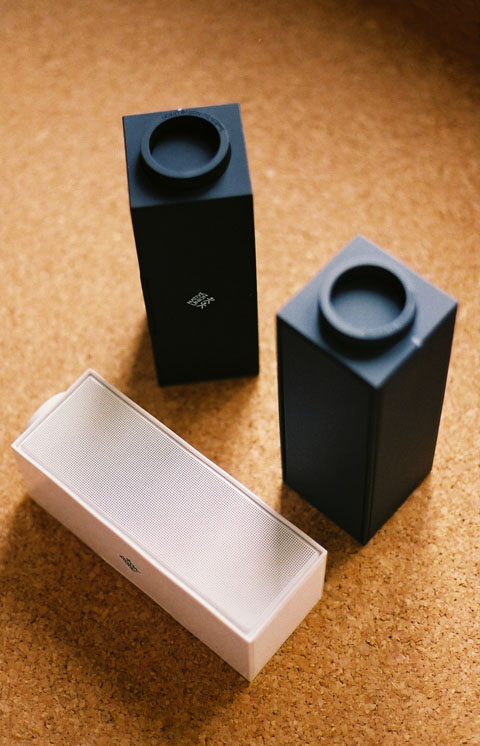 I've been searching for a wireless portable speaker for quite some time now. I want it to sound good and look good. It also needs to be packed with great features without burning a hole in my pocket. I was looking at the Jawbone Jambox and the Beats Pill by Dre, but finally I've decided to go with the Switch by Native Union. And boy, am I glad I did!
With great quality for under $150 price range, the Switch has everything I wanted in a portable Bluetooth speaker. Hi-Fi sound? yep. Good looks? yep. Feature packed? heck, yeah!
Powered by three speakers, the sound quality is great with its high performance active bass, sub-woofer and acoustic drivers, providing crisp vocals and enhanced lows, playing up to 14 hours of your favorite tunes, movies, and games.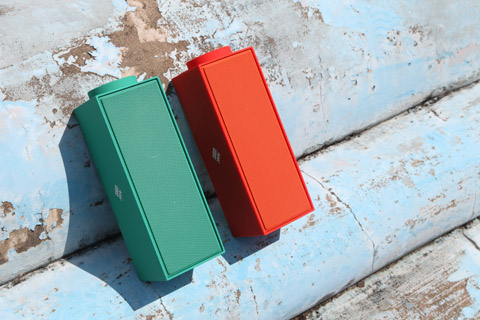 I love the award-winning minimalist design of the speaker. It has a sleek rectangular form with a volume knob (inspired by hi-fi audio systems) at the top and hidden ports at the back. It's compact (approx. 2.7" x 7.5") yet powerful and you can throw it in your bag and go without thinking twice. Use it vertically or horizontally – you decide.
It comes in various colors: black, tangerine, aquamarine, slate, bordeaux, and high gloss white which is my absolute favorite because it looks so good with my iOS mobile devices.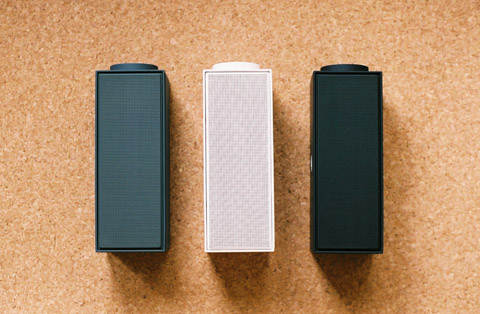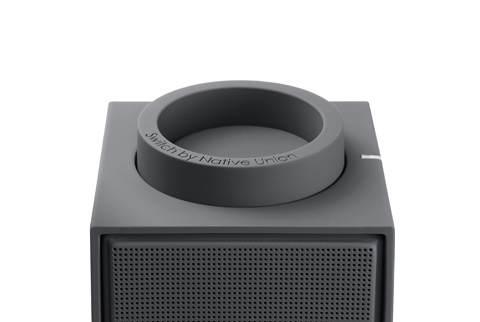 Pairing the Switch with your Bluetooth enabled devices is a breeze, and you only need to pair it once. Moreover, you can pair up to 8 devices simultaneously, and enjoy a wireless range of approx. 30 feet.
The Switch comes with 4 handy ports: AUX Line In, Speaker/Mic Line Out, Micro-USB Power In, USB Out Power Out. Connect your mobile devices via Bluetooth or via the AUX Line In port. Use the Switch as a hands-free speakerphone with its full duplex microphone and conference call function. Charge the Switch via the included Micro-USB Power In cable.
And this is the best part, with the USB Out Power Out you can turn your Switch into a portable power bank for your USB mobile devices – smartphone, tablet or camera – and recharge them anywhere. Brilliant.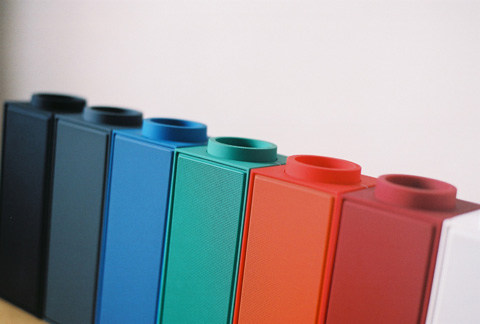 Buy This Item