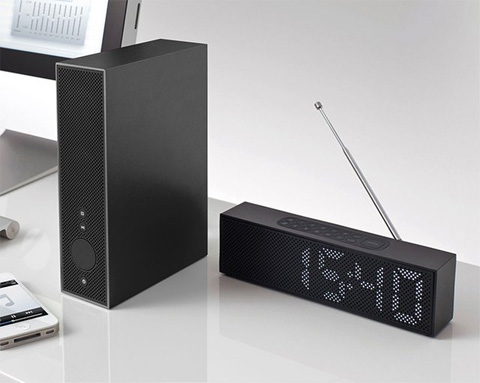 There's little better than design that uses one type of material for its form. There's also few materials better than metal for illustrating the explicit beauty of products designed with this single-substance technique. Manipulated by an expert designer, certain metals immediately push-away competing designs that go for excess as a theme. This explains a lot of Apple's success: their habit of minimizing materials has allowed them to focus and avoid frill.
The Titanium Clock Radio and Bluetooth Speaker by Lexon are these minimal material designs that join the Jony Ive-ranks of attaining attractive products through simplifying.
Although made of aluminum, no less an impressive material, the Titanium Radio and Speaker are pure, 3-dimensional rectangles with no strange, protruding features—they are all contained. The clock display is made up of broad numerals that appear textured because of the bored faceplate full of small pinholes. The Bluetooth Speaker has a similar faceplate with the requisite buttons and nothing more: on, play, stop, and volume.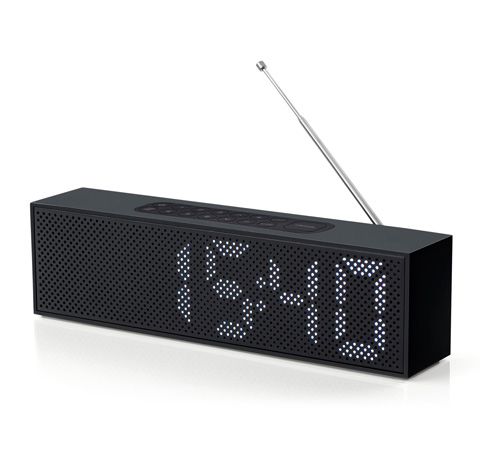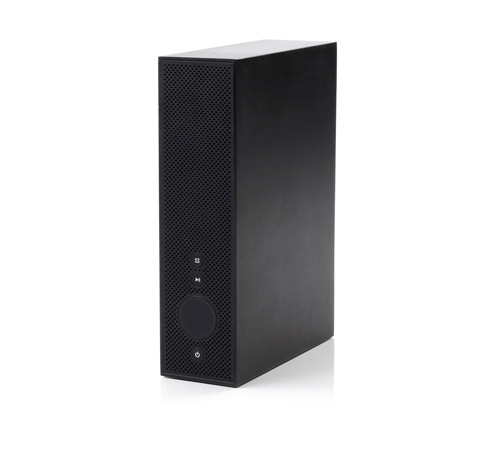 Other than an antenna, a somewhat strange looking thing these days, and a smooth keypad on the top, the Titanium Clock Radio is free of "design" and stands as an example of how certain materials, if left alone for the most part, a good enough as a design. Likewise, once engaged, the Bluetooth Speaker becomes a discrete sonic object.
Buy This Item