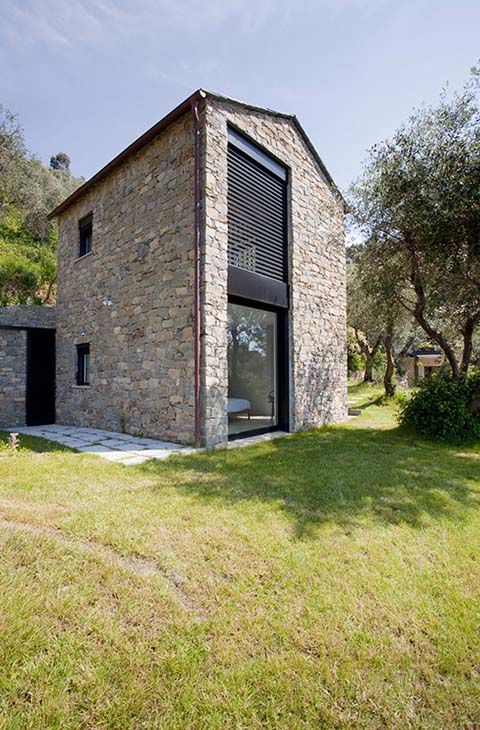 A small farmhouse in the beautiful Italian Cinque Terre has been restored in the most eloquent way: by revealing the traces of age through a modern perspective. Two autonomous stone volumes compose this ancient two-story 320sqm building by a2bc Architects. Throughout this unique restoration, the design respects the architectonic heritage by utilizing original materials and traditional constructive techniques. A main house and an adjacent barn now shelter a contemporary weekend home that offers all the required comfort for all seasons.
The existing internal organization was carefully adapted to a new type of living: only the minimum partitions were added or subtracted from the original layout of this ancient farmhouse.
Social areas are placed on the ground floor taking advantage of the direct relation with the surrounding gardens. All private areas are concentrated on the upper level. A double set of guestrooms occupies the old barn: one for each floor. Only the modern essentials were added to the existing structure: a new kitchen, toilet and bathroom.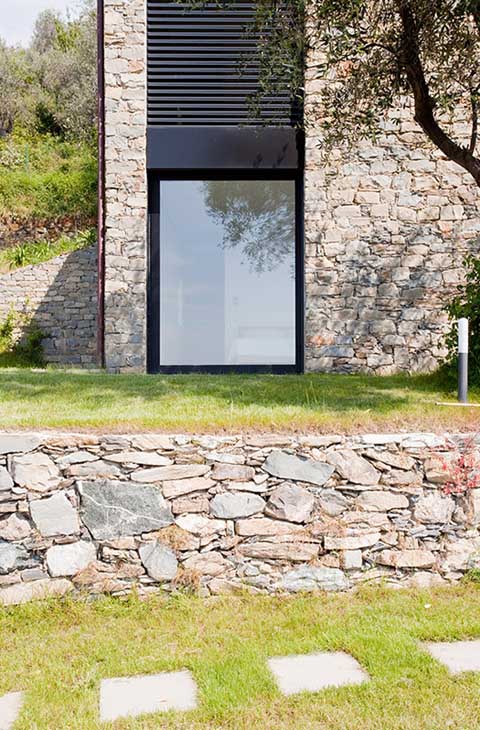 Smooth concrete flooring unifies the spaces inside the house while white plaster highlights the stone of the original bearing walls. Black window frames create the perfect balance between the interiors and the astonishing sloped landscape of Liguria. Once again, contemporary and traditional values seem to establish a symbiotic relation that can only lead to an overwhelming sense of tranquility and resistance.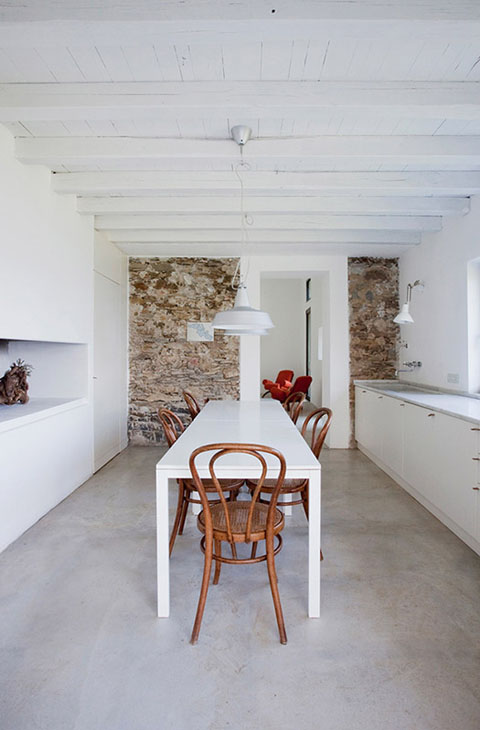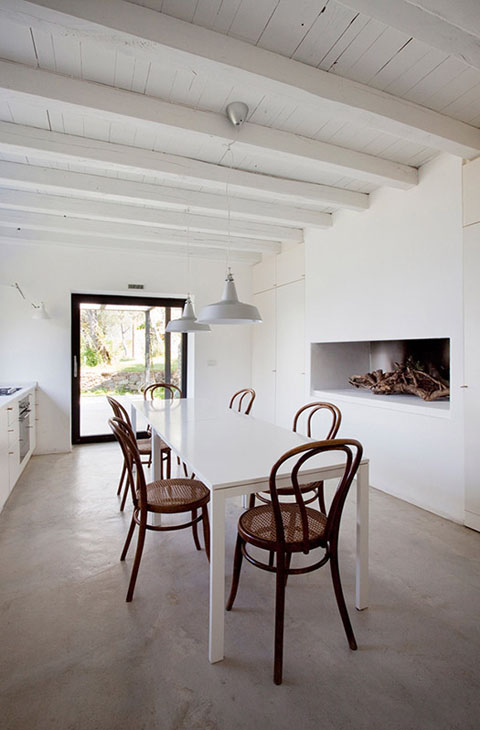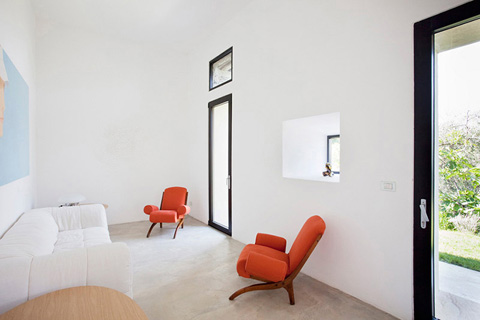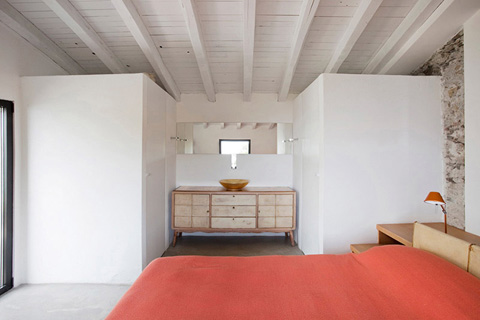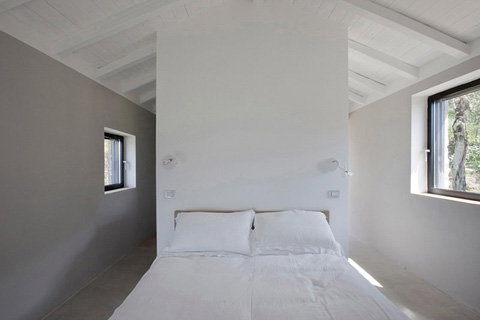 Architects: a2bc Architects
Photography: Giovanna Silva