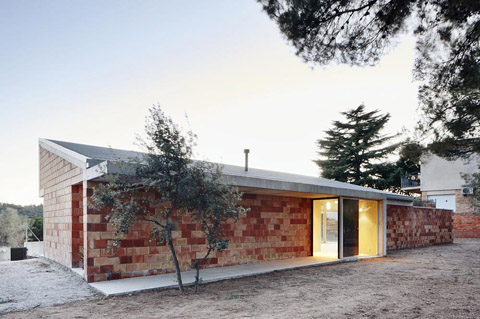 In Barcelona, Spain there's a small house that takes a conventional building material like hollow bricks to a higher level. No plaster or any kind of cladding was used to disguise the raw appearance of this material. In fact, those were the reasons behind the concept of this unique 91sqm single-story home.
A smooth ramp guides our steps to the glazed front door. Social areas are gathered in the same open space surrounded by huge sliding windows: a clear invitation to enjoy the warmer Mediterranean climate of Barcelona.
A sequence of rooms completes the rest of the program: kitchen, two bedrooms and bathroom. A terraced area extends the living and dining space to an irresistible barbecue area, where I guess inhabitants and visitors spend most of their days.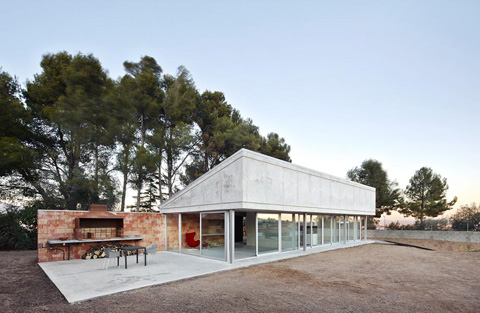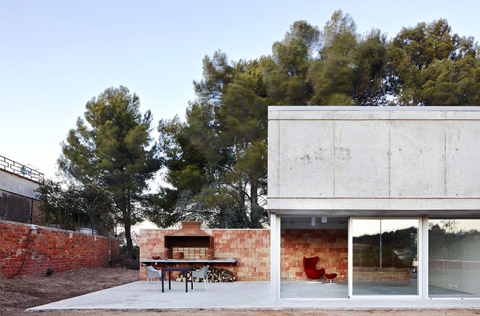 Choice of materials is quite simple, following a clear sense of neutrality: concrete pitched roof, smooth concrete flooring, aluminum for windows and white for doors and furniture. All these elements enhance the unpredictable warm-colored brick tones, offering a unique atmosphere to this simple Catalan house…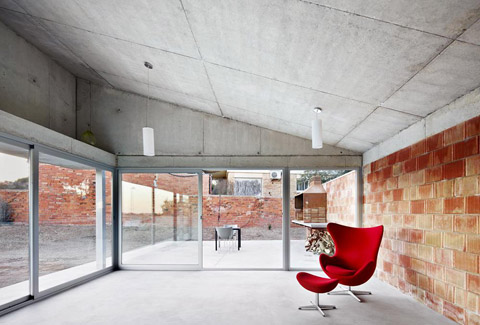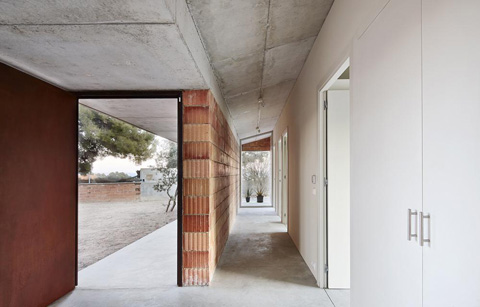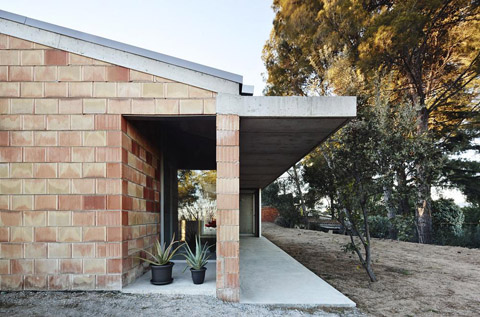 Architects: Pepe Gascon
Photography: Jose Hevia