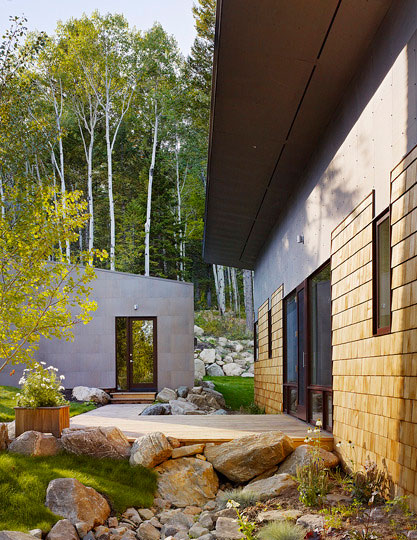 This guest house is a perfect study in pure geometry and natural simplicity. The architect owner and his wife situated the small home between the forest and a rushing stream to immerse them in nature through the senses of sight and sound. The rectangular 950 sq.ft. home has super insulated walls that are sheathed in cedar shingles with square galvanized steel sheets meeting the shed roof above.
The central living area stretches across the home with large windows and doors connecting you to the outdoors. A modern cast iron stove warms the room while opposite a galley kitchen of white oak cabinets has all the modern amenities. Wooden decks extend out from each wall of windows allowing you to choose the forest or the stream.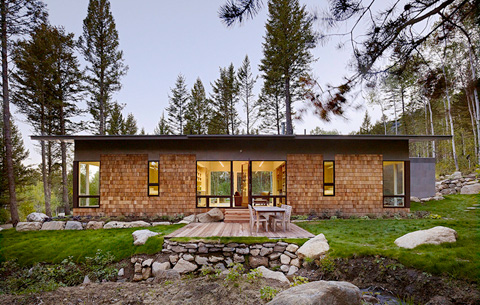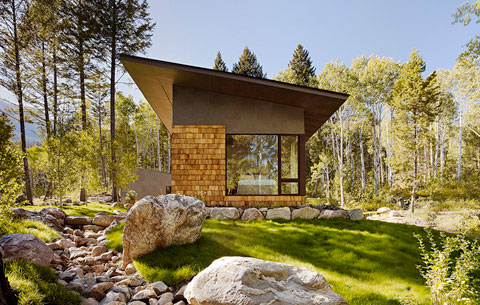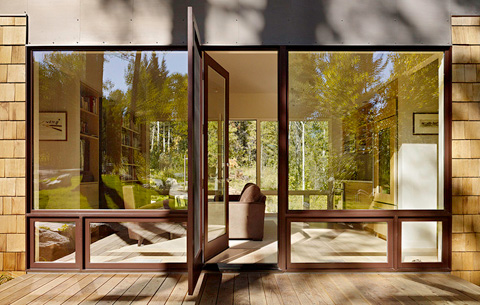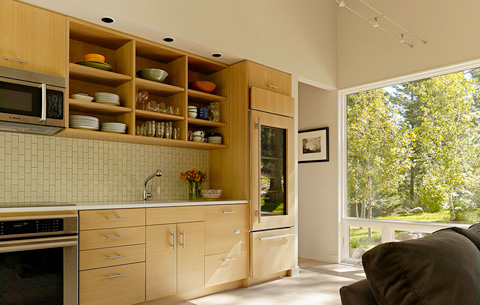 Flanking each side of the bright central living space is a bedroom and bathroom, connected by the white oak floors and doors and the most minimal circulation space. The bedrooms are cozy in size though a wall of windows that wrap around the corner immerses you in to the woodland outside. The owners are currently occupying this guest house while they finalize plans for the main home. Frankly, I would stay right here.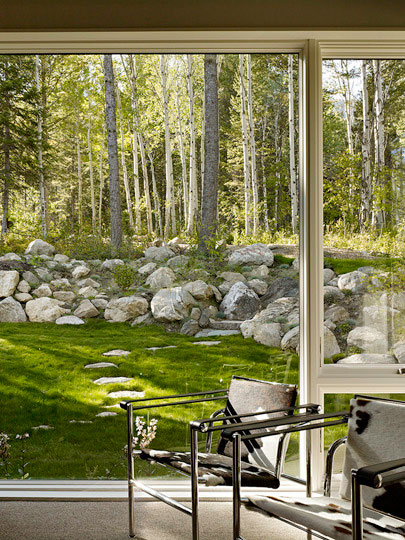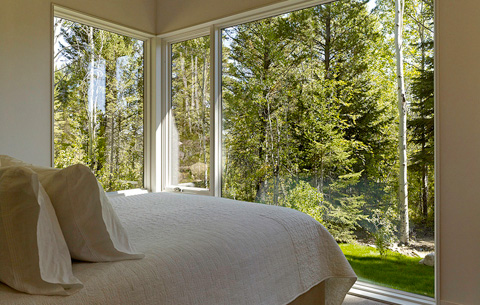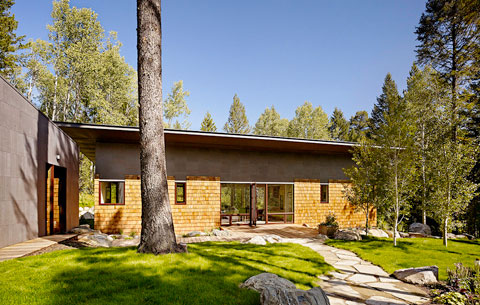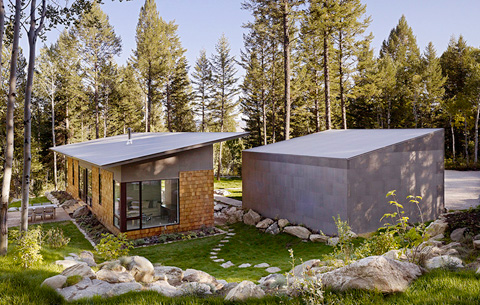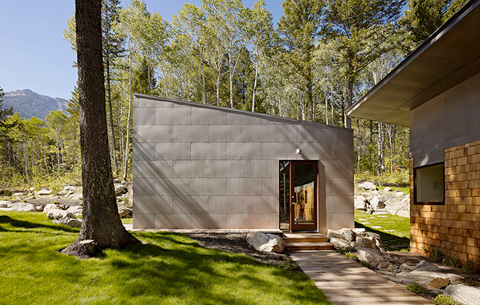 Architects & Photography: Carney Logan Burke Architects