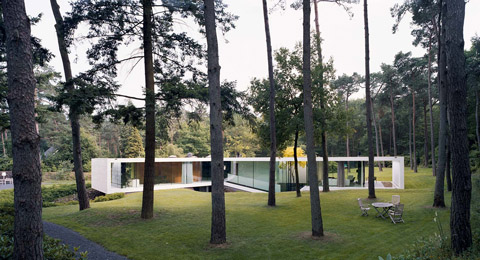 In the heart of a forest in The Netherlands there's a house full of mystery and grace: Villa 1 by Powerhouse Company. A Y-shaped volume sets the stage for a generous distribution of the domestic program: every arm is carefully oriented on the site and towards the sun.
One arm is reserved for work, study and music, the other for living, dining and kitchen and the last one serves as an art studio. A double ramp guides to a basement plan where the Y-shape generates a similar functional organization: one arm is for the master bedroom, one for parking and the other for storage and two guestrooms. An interior patio provides light and ventilation for the guestrooms while preserving a certain sense of privacy from the social areas above.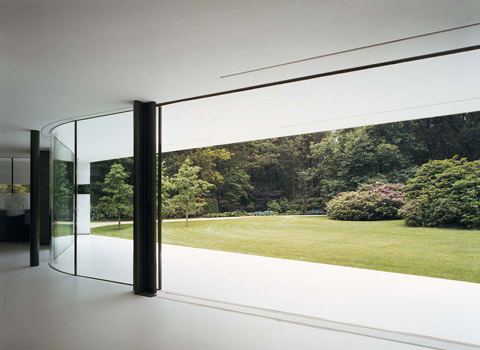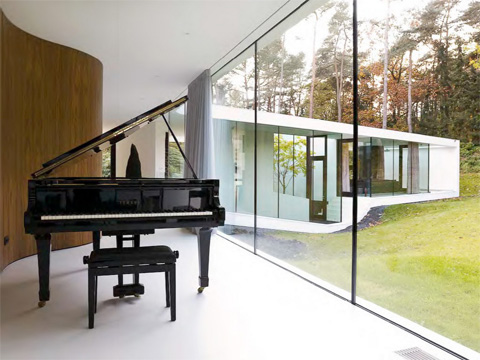 However, the most impressive detail about Villa 1 is related to its infinite transparency: every room on the ground floor enjoys open views onto the landscape thanks to the wide glazed facade that is ingeniously suspended between window frames concealed in the floor and ceiling. Also an absence of vertical structures enhances the panoramic views over the landscape, thanks to the use of silicone joints to hold the glass.
White dominates the interior atmosphere of this contemporary home – from head to toe – all surfaces are bright and reflective. Only a green marble sliding wall and a central core covered by wood paneling interrupt the all white spaces…The Dutch forest delivers the rest of the colors to the inhabitants of a exquisite architectonic masterpiece.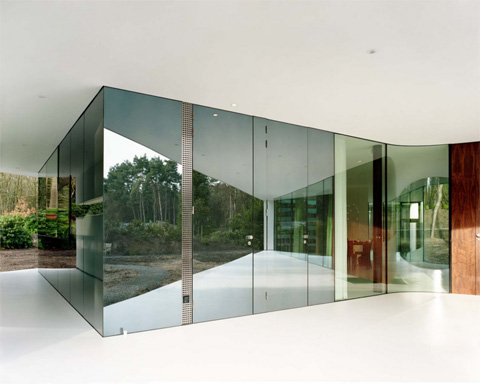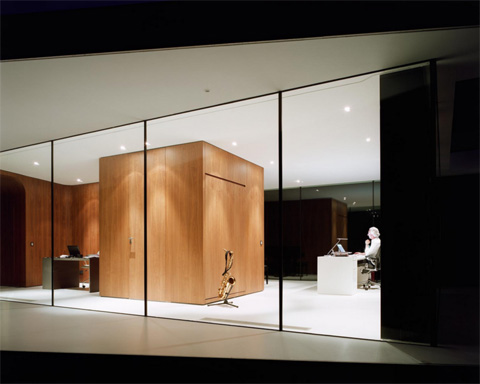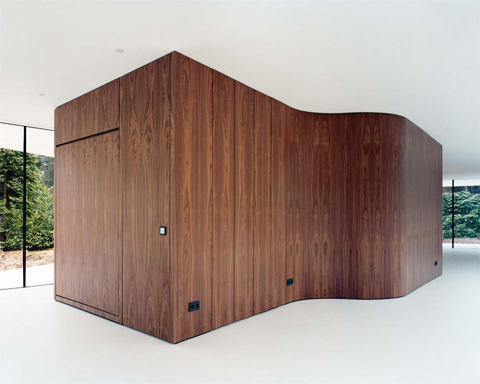 Architects & Photography: Powerhouse Company