As a musician in New York City, with few funds to pay for a rehearsal space, and a small living space as it is, recording song ideas and tunes is a process of writing things down on paper and hoping I remember how to play them later. For a long time, I was recording songs using my smartphone's microphone, saving them, plugging the smartphone into my computer, and then uploading the audio files which sounded terrible.
The Meteor Mic from Samson is exactly the thing I need to fulfill my home recording wishes. A condenser microphone with USB connection, the Meteor Mic is perfect for the space-constrained musician or aspiring podcaster.
Along with the largest condenser diaphragms of any USB-mic, the Meteor Mic also includes an 1/8-inch headphone input for no latency monitoring of your recording.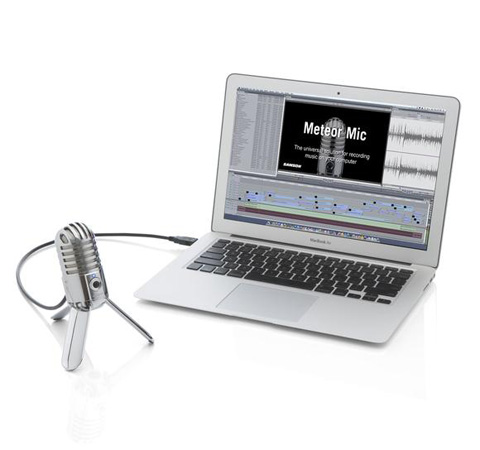 The Meteor Mic isn't one of these electronics that you plug-in and need to download a bunch of random drivers to make it functional—it is out-of-the-box, plug-and-record glory. It is even designed with a zinc and chrome-plated body for those who might enjoy pretending to be a mid-century radio host.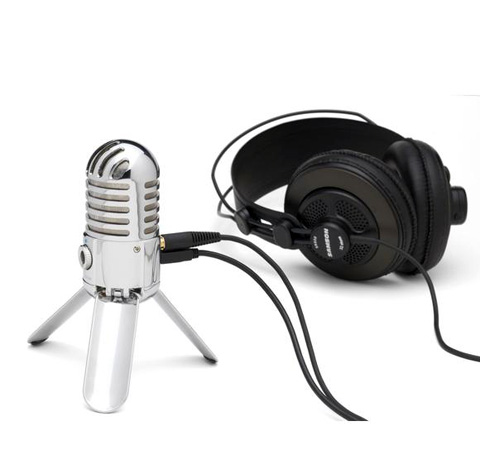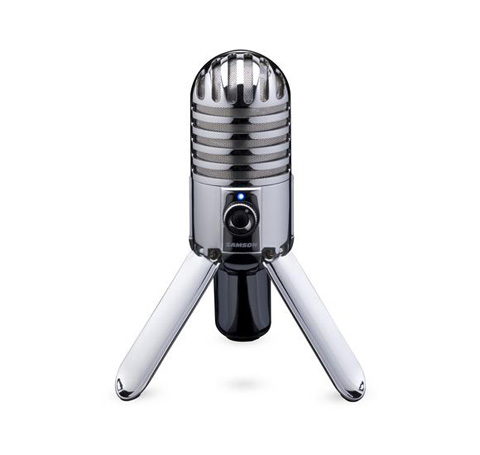 Design: Samson
Photography courtesy of Samson