The Collage speaker system from In2uit takes all of its inspiration from mid-century modern art. With its bold primary colors, the Collage resembles Mark Rothko's famous multiforms, paintings that feature big blocks of color. Mechanically, a Bluetooth enabled wireless audio streaming speaker set, the Collage is more than that. Because of its confident design, the Collage is like a sculpture at the same time as it is a tremendous speaker system.
Built with the Electrostatz tweeter arrangement, a setup that uses electrostatics to prevent clipping and distortion, the Collage guarantees clear sound. While some speaker systems lean too far towards how well they function and look like unappealing bricks, the Collage emphasizes both form and function, sacrificing neither by drawing attention to both.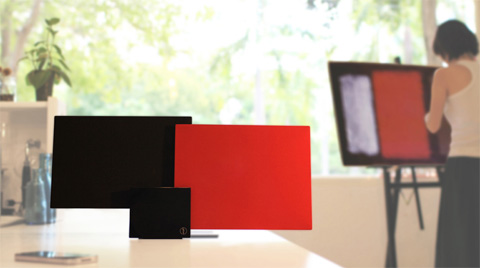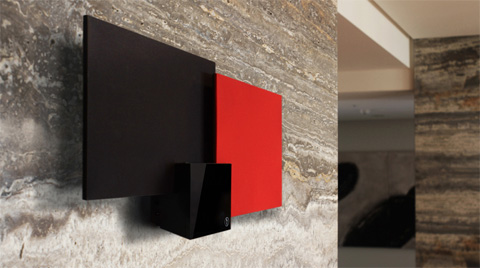 At the moment, Collage is only available in two color schemes: white and beige, and black and red. But each two-toned appearance looks impressive, and you should have no hesitation displaying the Collage in a prominent spot in your home. Don't be surprised if someone asks which artist created it, though.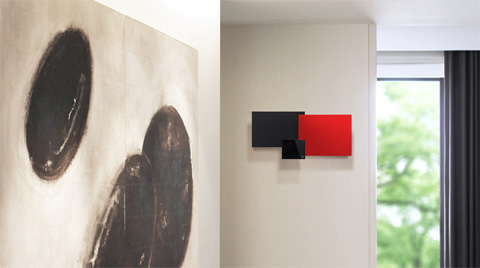 Designers: In2uit
Photography courtesy of In2uit