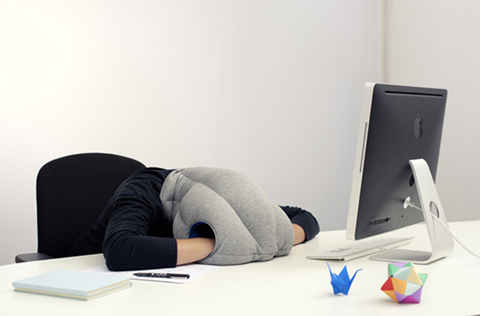 My first experience with the Ostrich Pillow was a photo someone took on a plane of a man using it for great leisure. The caption of the photo was "The most comfortable man in the world," and I can only assume that is how you would feel using the Ostrich Pillow.
The pillow is described as creating a "micro-environment" that creates a perfectly enclosed space to take a nap in. It's design is something between an alien organism and a couch cushion. The exterior is a standard, heather gray color. The interior is available in colors all named for something sleepy: Mellow Yellow, Sunset Siesta, and Sleepy Blue.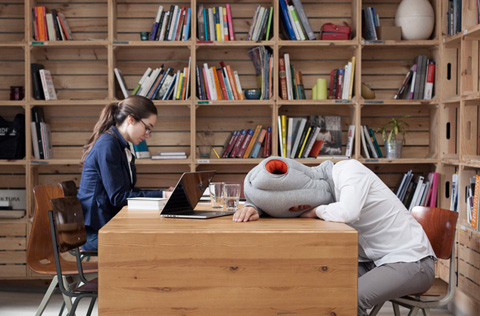 In different locations, there are three ports in the Ostrich Pillow. The central one is for your mouth to permit breathing while napping. The other two look like strange ears; these are for your hands to rest in when you have your face down at the desk.
Now, the Ostrich Pillow is sure to capture the attention of bystanders. But any confused faces won't be your concern as you'll be sleeping comfortably.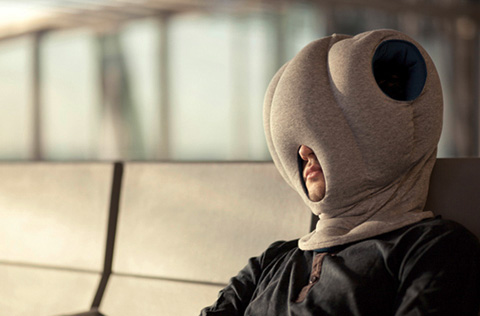 More portable and compact, there's also a light version. Wherever you may be, there should be nothing in your dreams but visions of relaxation.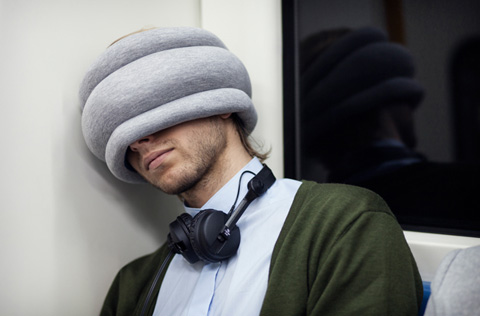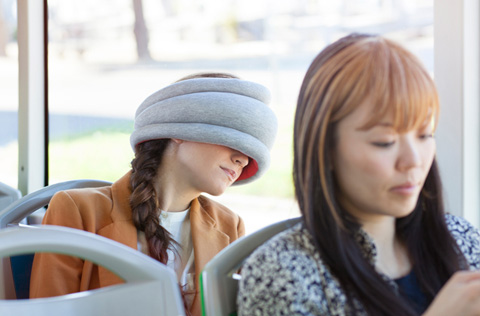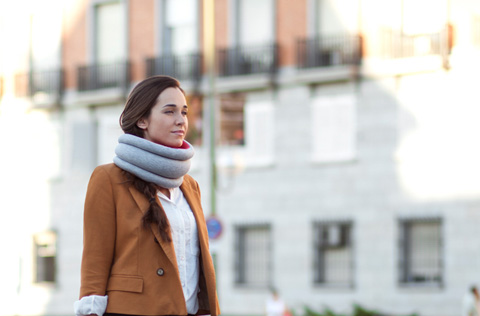 Designers: Kawamura Ganjavian for Studio Banana Things