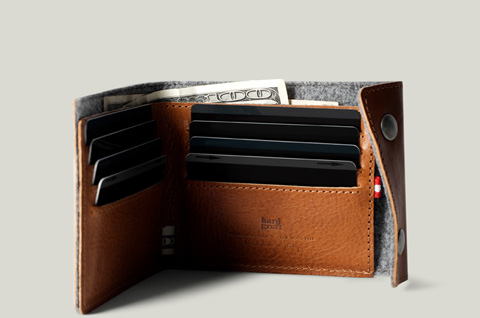 Known for its quality of shoes, Italian craftsmanship has been applied to the Snap Wallet, making our credit cards more comfortable then they've ever been.
Hand stitched, and made of leather and wool, the Snap Wallet is almost like the pocket-sized equivalent of a bespoke suit. Hard Graft, the company behind the Snap Wallet even included a unique red and white fabric tab on the wallet that is their signature.
Most interesting to me about the Snap Wallet is the dye that was used to stain the leather. It's made from tree bark!
Like anything handmade, the Snap Wallet may feature small but pleasant impurities like crackled leather. All this means is that your Snap Wallet might be very, and necessarily different from the one your friend has.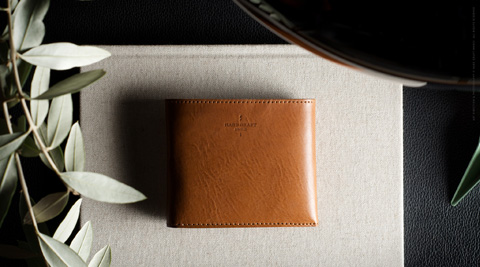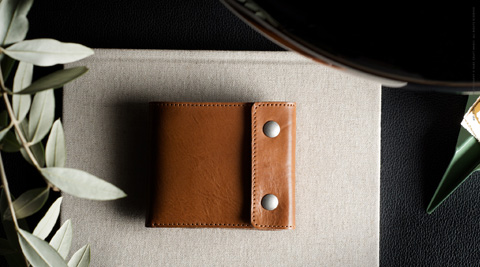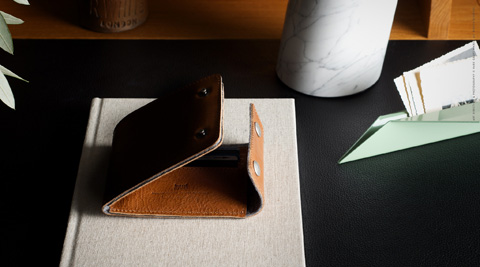 Like a good pair of bespoke leather shoes, the Snap Wallet requires care. You can easily protect it with a vegetable tanning substance, and you will watch the wallet mature and darken as it gets worn with use.
For the person obsessed with the handmade lifestyle, the Snap Wallet is the addition to your collection. You never thought a wallet could be so well crafted.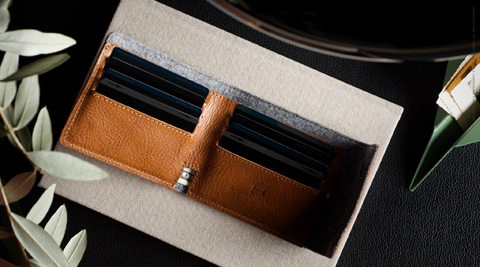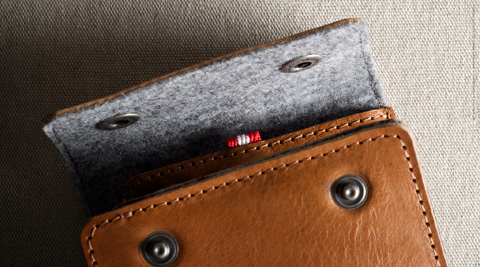 Photography courtesy of Hard Graft.