What is made with fine Italian wool that rings out sound at 120 watts? The Libratone Loop. A beveled, disc-shaped speaker that can be mounted on the wall or supported by a removable stand, the Libratone Loop is a marvel of color and sound.
The Italian wool that surrounds this speaker can be removed and exchanged for a wonderful selection of colors. I might even suggest that you do something like change the wool according to the genre of music to which you're listening.
The Libratone Loop is setup for many styles of sonic connection. It features a standard, 3.5mm input, a USB port, and can also broadcast music and podcasts from your AirPlay or DLNA-enabled iPhone or Android device.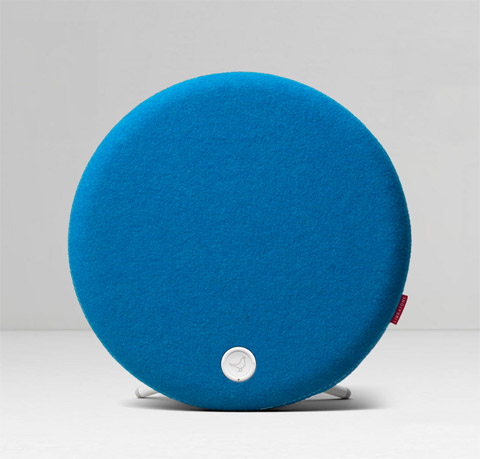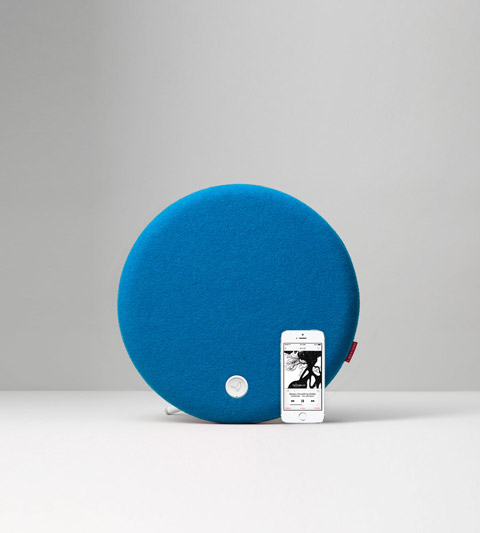 Inside the Loop is a collection of two tweeters and one woofer that propel the sound with consistent clarity. There is even a built-in limiter that predicts and moderates movements in the song, sculpting the music for its best performance.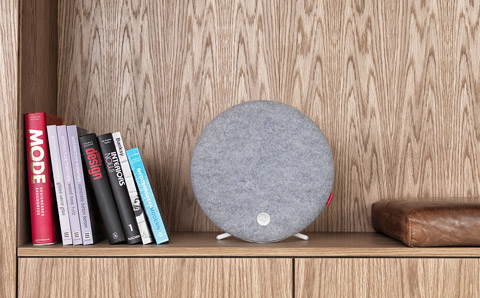 The sound emitting from the Loop shines out in all directions so that there is no point of reference to the speaker that lacks volume or tone. No matter in which direction you listen, the Loop will play out at peak performance.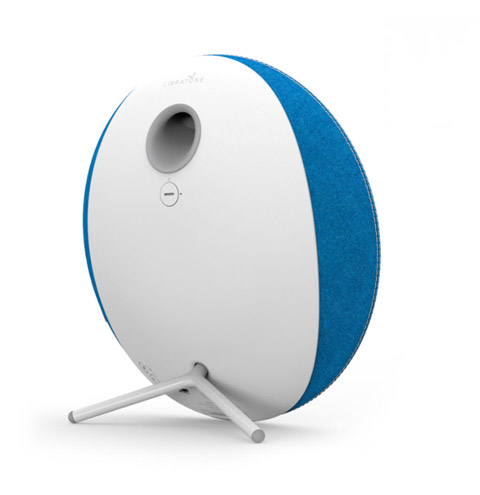 Photography courtesy of Libratone.
Buy This Item