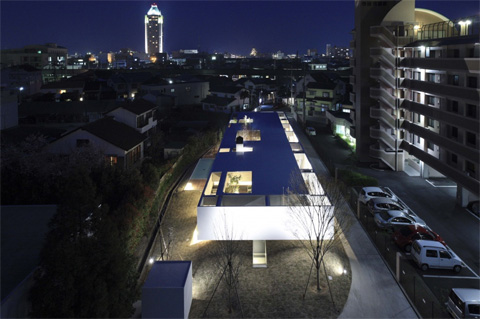 This extraordinary family home in Japan is surrounded on three sides by traditional residences and one seven story apartment tower looming on the other. I'm always delighted to see beauty built from adversity. The solution employed here is called ukikabe, or floating screen wall.
The floating concrete wall is supported from above and is suspended 1.5 meters from the home. Studies were done to insure that the wall blocked interior views of the home by the apartment tower residents. The wall achieves that and many other advantages.
Since it doesn't touch the ground and is almost completely open to the sky above it provides great interior light and ventilation. The polished whiteness of the ukikabe contrasts subtly with the remaining interior and exterior concrete walls that still bear the natural imprint of their wooden forms. A notch in the ukikabe marks the glass railed entrance that steps down in to the raised berm surrounding the house.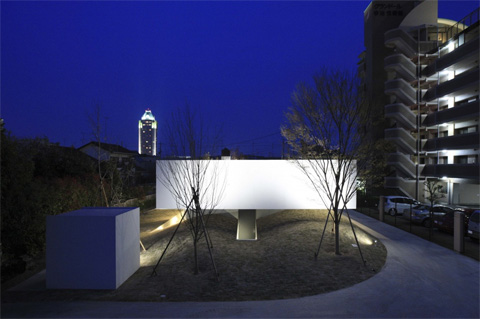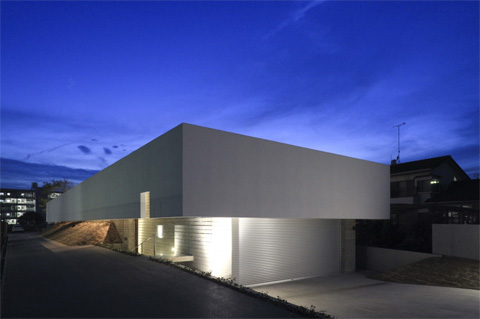 The long narrow dining and living area surround one of three glass walled courtyards that fill the home with light and blur the lines between inside and outside spaces.
Narrow and richly colored wood covers all the ceilings and the floors of the dining, living, and bedrooms. A tucked away lounge is tiled in black and enjoys a wood burning fireplace. The contrast of the wood imprinted concrete and the glass dividing wall between the music room and the game room is playful.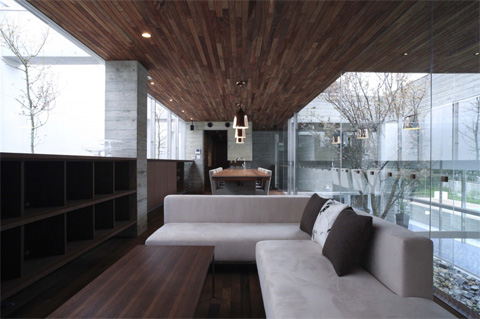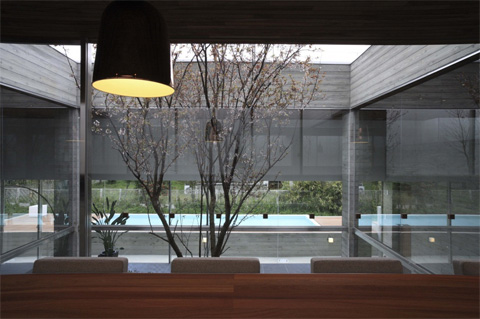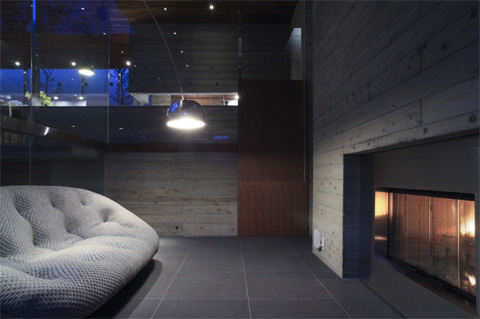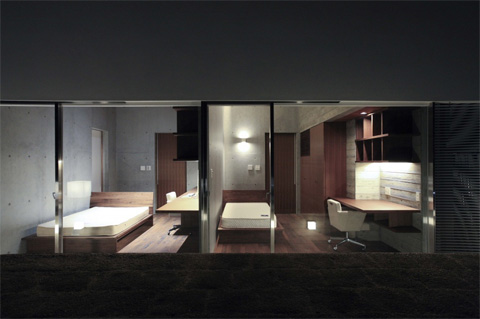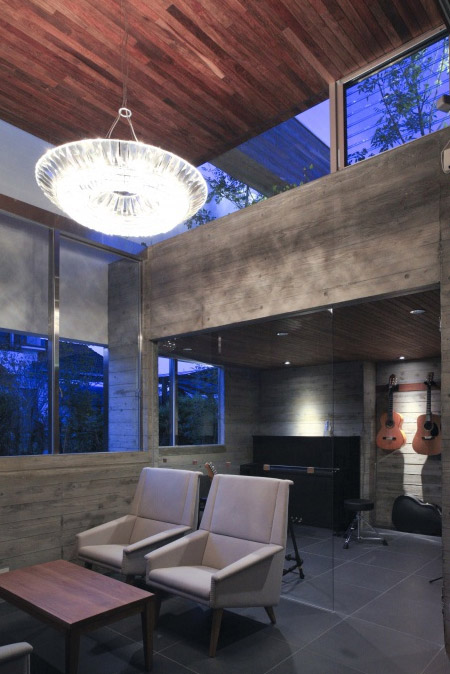 Architects: Keisuke Kawaguchi + K2-Design
Photography: Toru Kitamura.