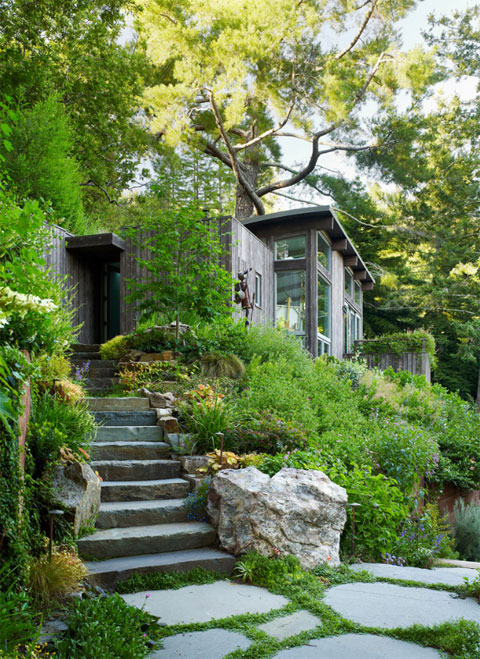 On a steep and lushly wooded site, long-time residents wished for studios in which to paint and practice yoga… personal spaces to expand their existing hillside home. What Feldman Architecture created is the stuff of dreams for me. Two separate studios, one for his painting, and one for her yoga and to act as a guest house, were notched in to the hillside. Creating two individual buildings minimized disturbance of the site.
His painting studio is 500 sq.ft. and her yoga studio is 380 sq.ft. Both are built of timber that's allowed to weather to a soft silvery grey. Their arched timber framed roofs seem to spring from the hillside and reach toward the sky. Each has a balcony that brings you inside to the tree house you've always wanted.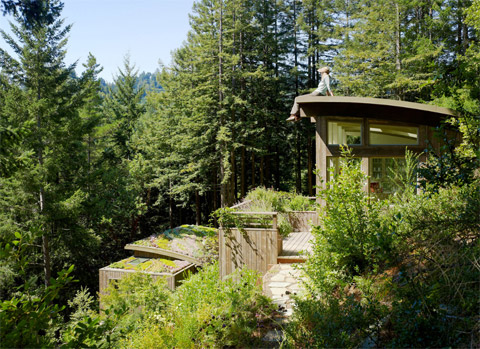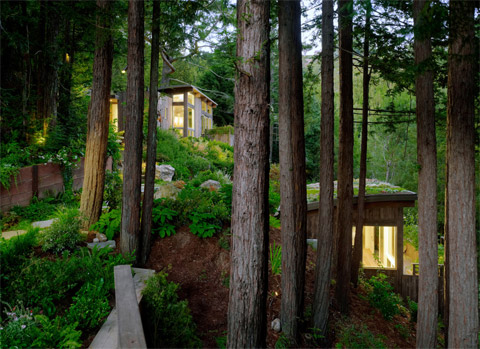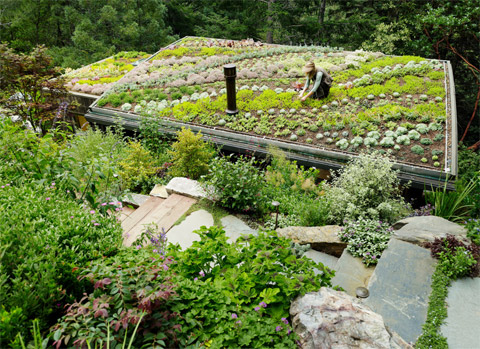 The upper art studio gains inspiration from the garden roof of the yoga studio below. Sky lights, clerestory windows, and floor to ceiling windows wrap both corners of the artist's retreat. An antique drafting table and rolling cart along with cabinets, some with glass faces, provide plenty of storage and work surfaces. Of course there is no shortage of natural inspiration.
The roof of the yoga studio and guest house is the resident gardener's canvas, as well as the surrounding grounds. Sliding glass doors allow you to open the space to a full length balcony and truly immerse yourself in nature.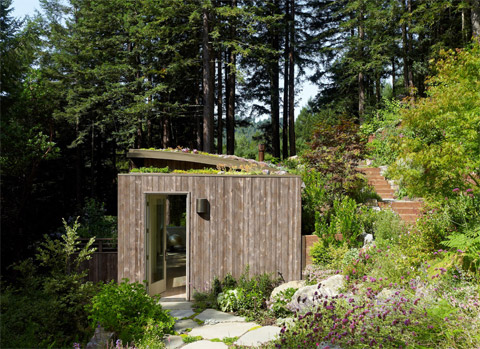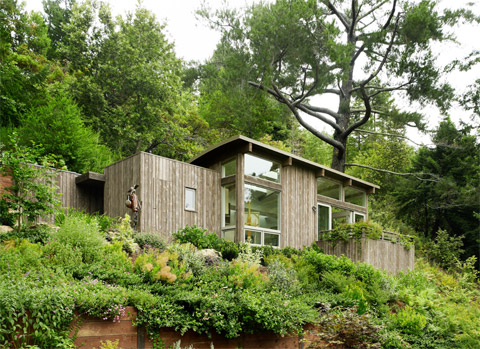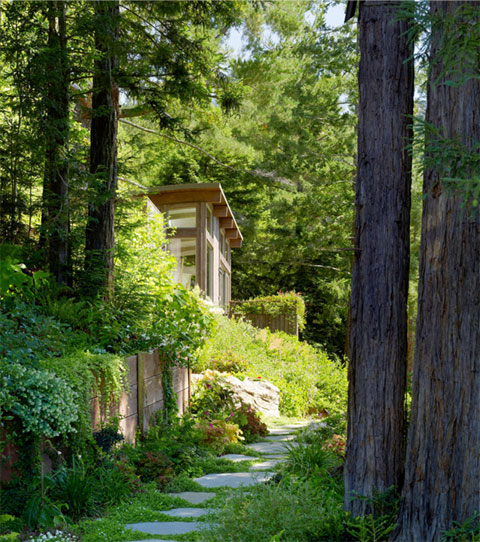 Architects: Feldman Architecture
Photography courtesy of Feldman Architecture.