The Brookstone Pocket Projector Mobile is capable of displays of up to 80 diagonal inches. This is bigger than most big screen TVs that cost a few thousand dollars and are stuck in their spot. At only a few hundred dollars, in a size no bigger than your palm, and able to project 1080p quality video, the Pocket Projector Mobile is like walking around with a movie theater.
Coupled with your smartphone or tablet that can be connected to the projector via an HDMI converter, the Pocket Projector Mobile should deceive everyone into thinking you built a home theater.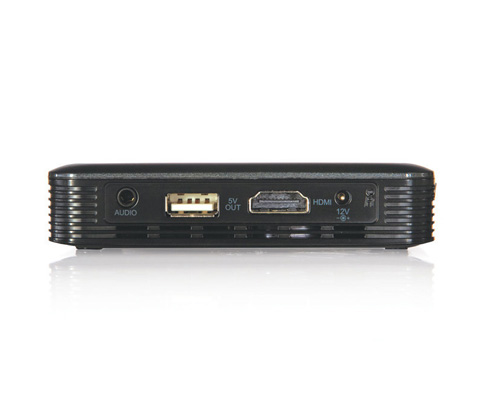 On a single charge, the Pocket Projector Mobile can run for around two hours, but if you want uninterrupted viewing for a full film, there is always an AC adapter to keep the movie rolling.
Overall, this nifty gadget is a very simple tool. With a focus control wheel, and a single LED lamp projecting 85 lumens of light, there is little ornament but much in the way of business with the projector. It does what you need it to.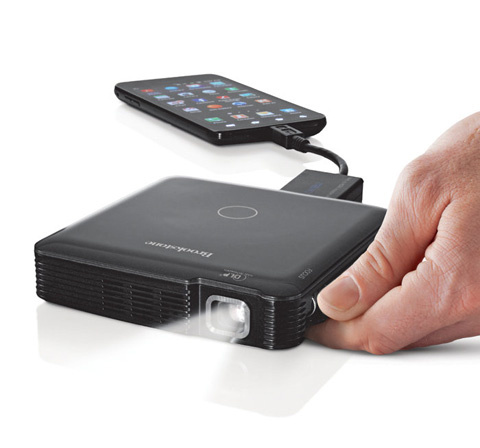 Photography courtesy of Brookstone.