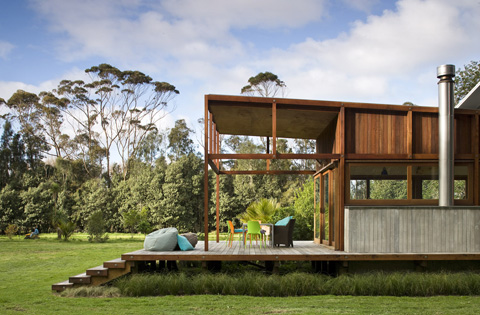 On New Zealand's sixth largest island, this home nestles lightly in to a wooded cove beneath rugged hills. Elevated slightly above the lush ground for protection from flooding, the house is sited to enjoy the hill views and to tuck the bedrooms close to the forest for privacy. The exposed timber skeleton and siding are a nod to the house's woodland host. And the roof slopes up to increase the height of the living area and, of course, for functional reasons as well.
The roof extends to create a covered outdoor living area that flows directly out of the indoor great room for living, dining, and food prep. Frankly, you'll barely notice that you're inside if the three walls covered with large glass wood framed sliding doors are open, or even if they are closed.
Exposed timber trusses create a larger than life rhythm across the open living area and its softly shining wood floors. Crisp white cabinets and breakfast bar make for meals as elegant or as simple as you wish. The fireplace is more often used for ambiance than for warmth.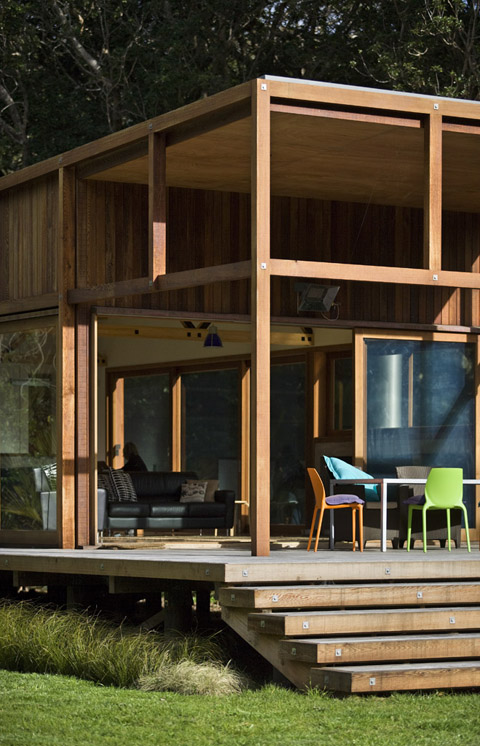 The home operates with a very light foot print through the use of proper siting for day light and ventilation. Solar power heats the water, runs the laptops, washer, and every day luxuries with rare need for the house's generator.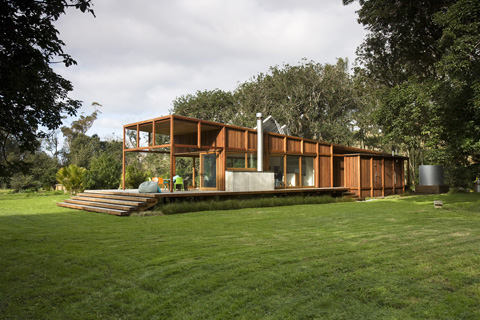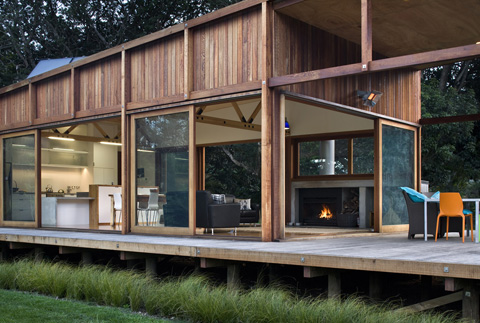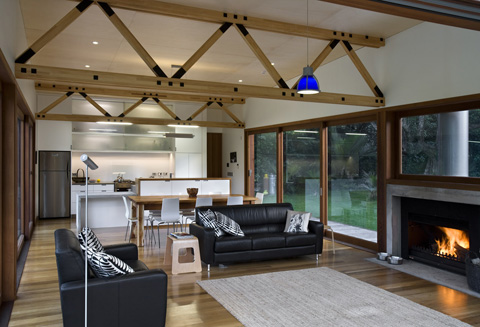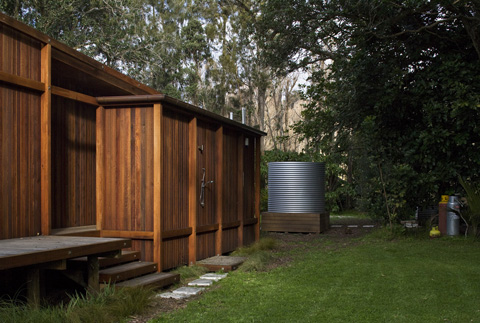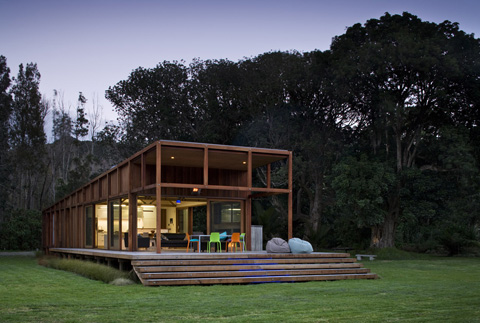 Architects: Crosson, Clarke, Carnachan Architects
Photography: Simon Devitt