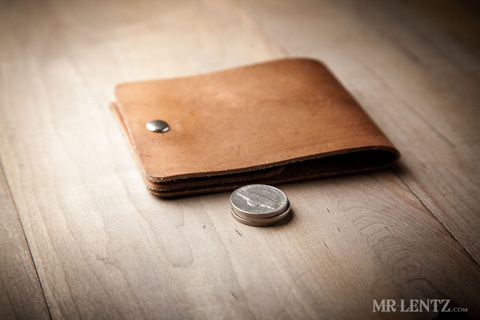 Leather is just one of those materials that never goes out of fashion and always indicates a kind of personal power. It smells amazing, it looks tremendous, and its texture is soothing. Recognizing all this, the Jasper Leather Card Wallet from Mr. Lentz was designed for the leather lovers.
With a stunningly simple design manufactured from one piece, the wallet features rivets made by hand, a simple button to clasp it shut, and just a few slits that can fit your credit card, a few bills, and your ID.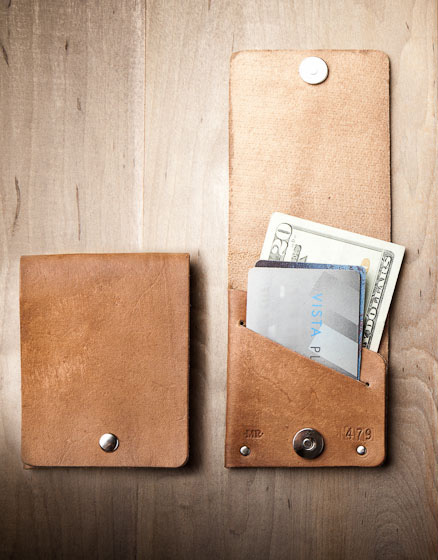 Available in Snap or Regular style, there are three different tans in which you can purchase the Jasper Wallet. There is Sun Tanned Natural that darkens as it ages, Western Brown, and the intense Desert Night Dark.
While many of us who purchase a Jasper Wallet will be living elsewhere than the desert, every time we reach into our pocket and touch our wallets, I bet we'll feel transported to a frontier hundreds of years old.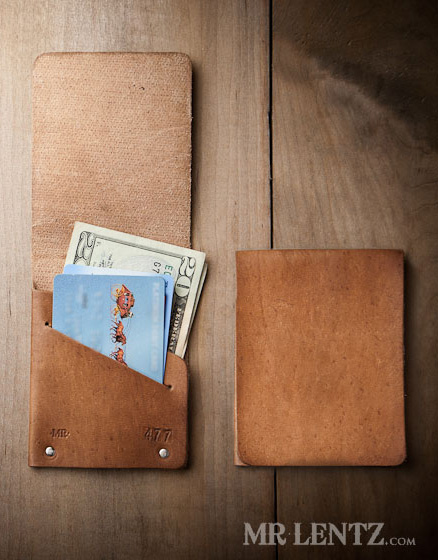 Photography courtesy of Mr. Lentz.