Taking its cues from Native American pit houses, this home, by Bercy Chen Studio LP, embraces and burrows in to the earth. On a former brown field site, adjacent to the Colorado River, the house captures nature's resources in time tested and modern ways.
By carving in to the earth to a depth of seven feet, the two individual wings of the home use the earth's thermal mass to stabilize temperatures throughout the year. Cooler in the summer and warmer in the winter mean less energy consumption by the hydronic heating system. The thick roof vegetation provides added mass and keeps site run off to a minimum. Temperature controlled water travels in loops through the floor and ceiling to create additional heating or cooling.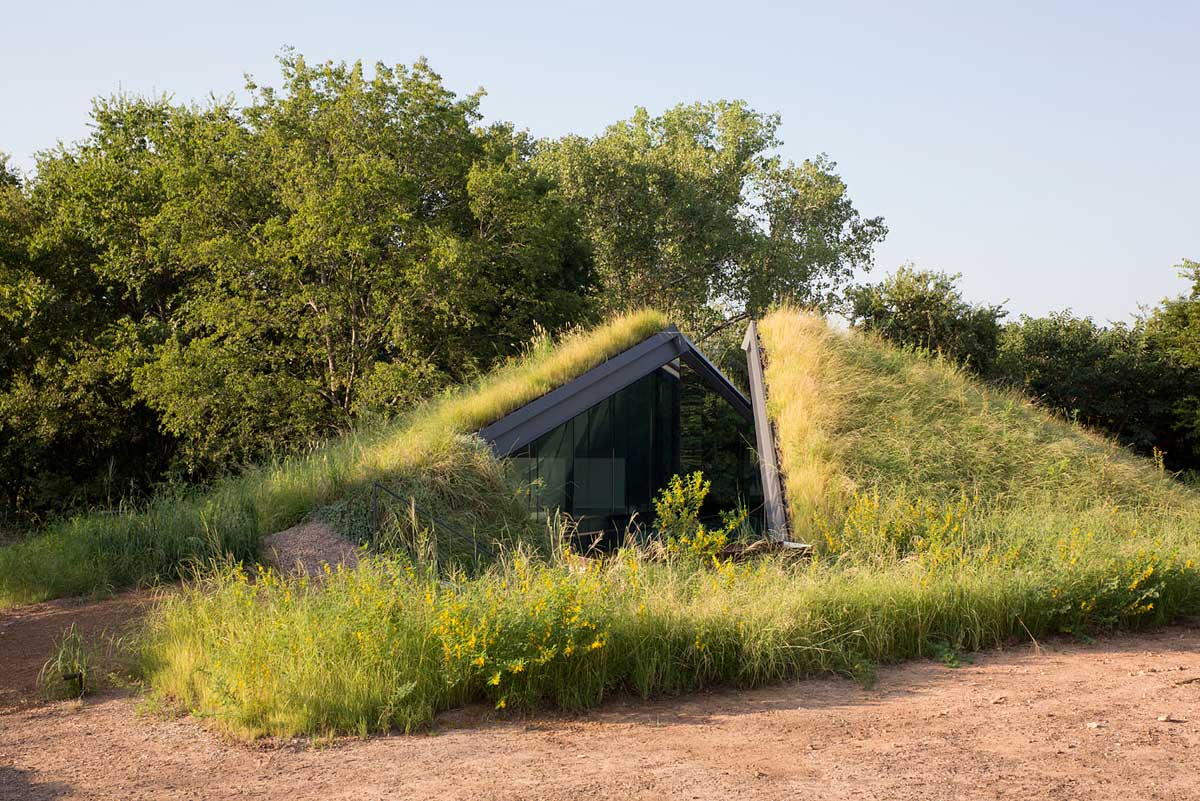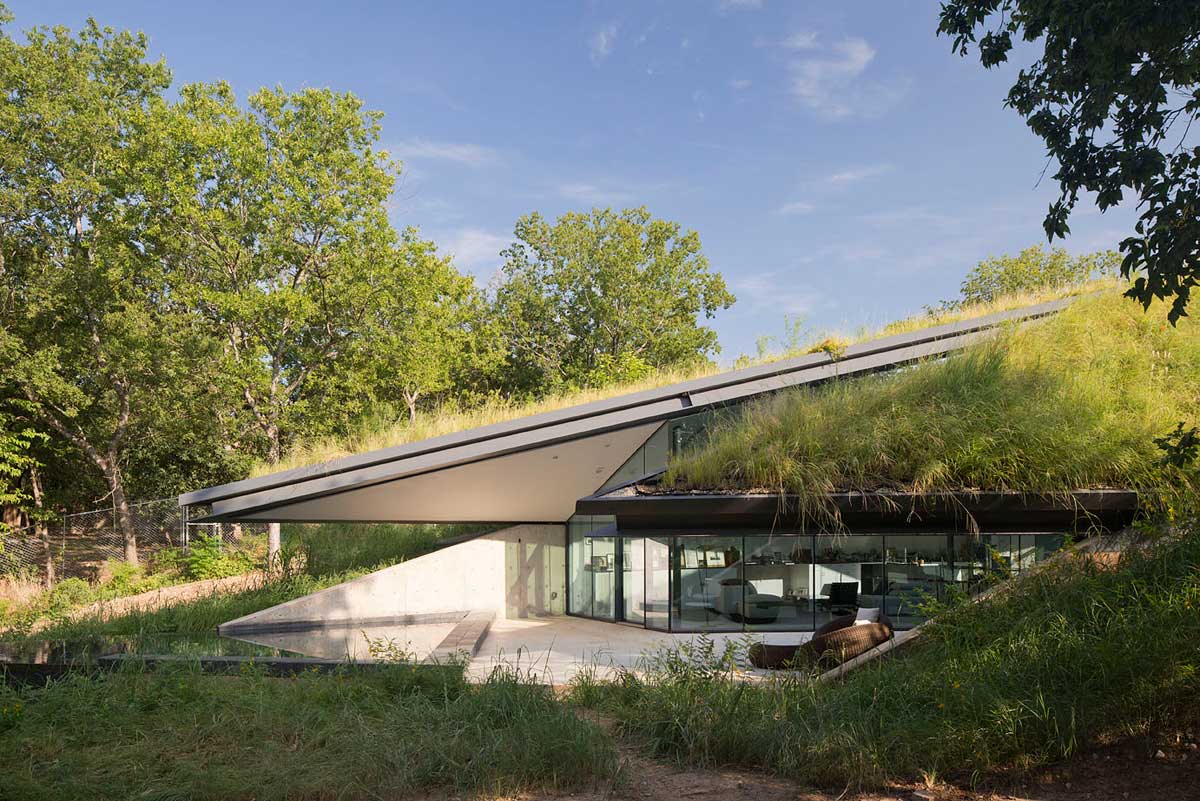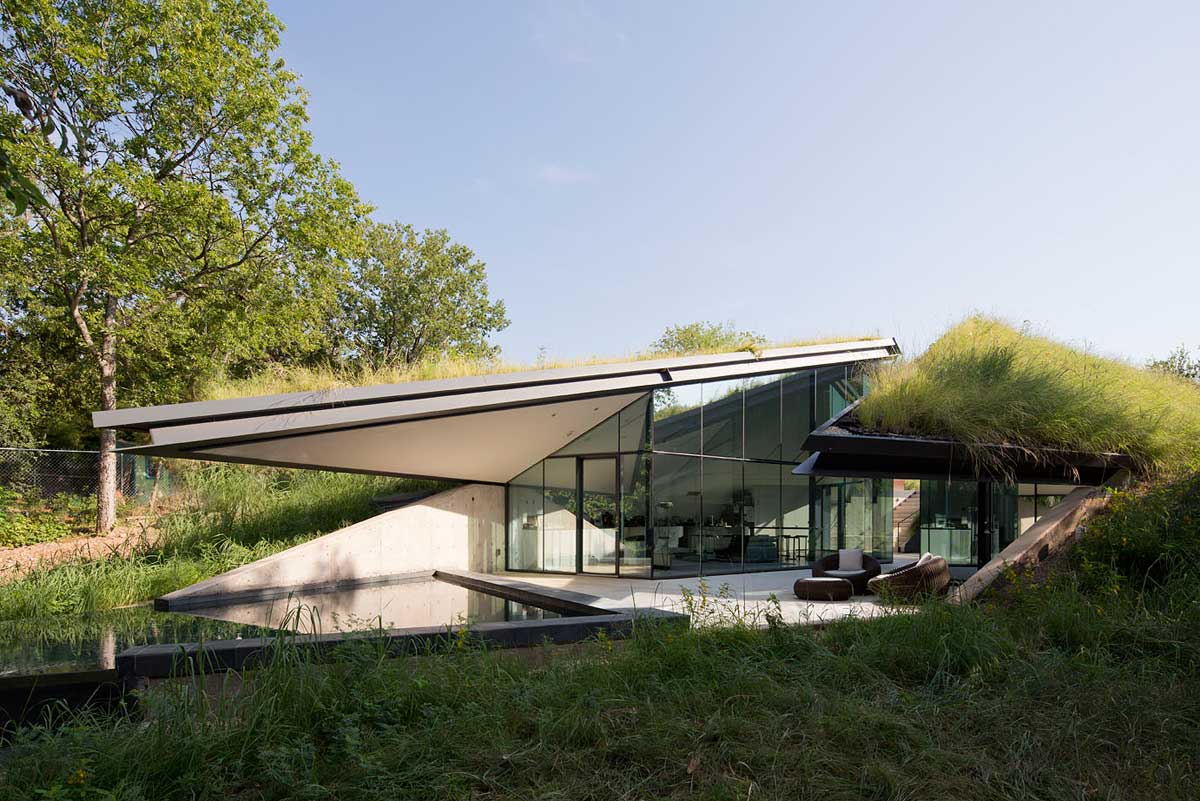 An exterior court yard separates the individual wings. One houses the sleeping areas and the other the living spaces. Each pavilion's court yard side is encased in full height glass walls. You must go outside across the court yard walls to pass from one wing to the opposite.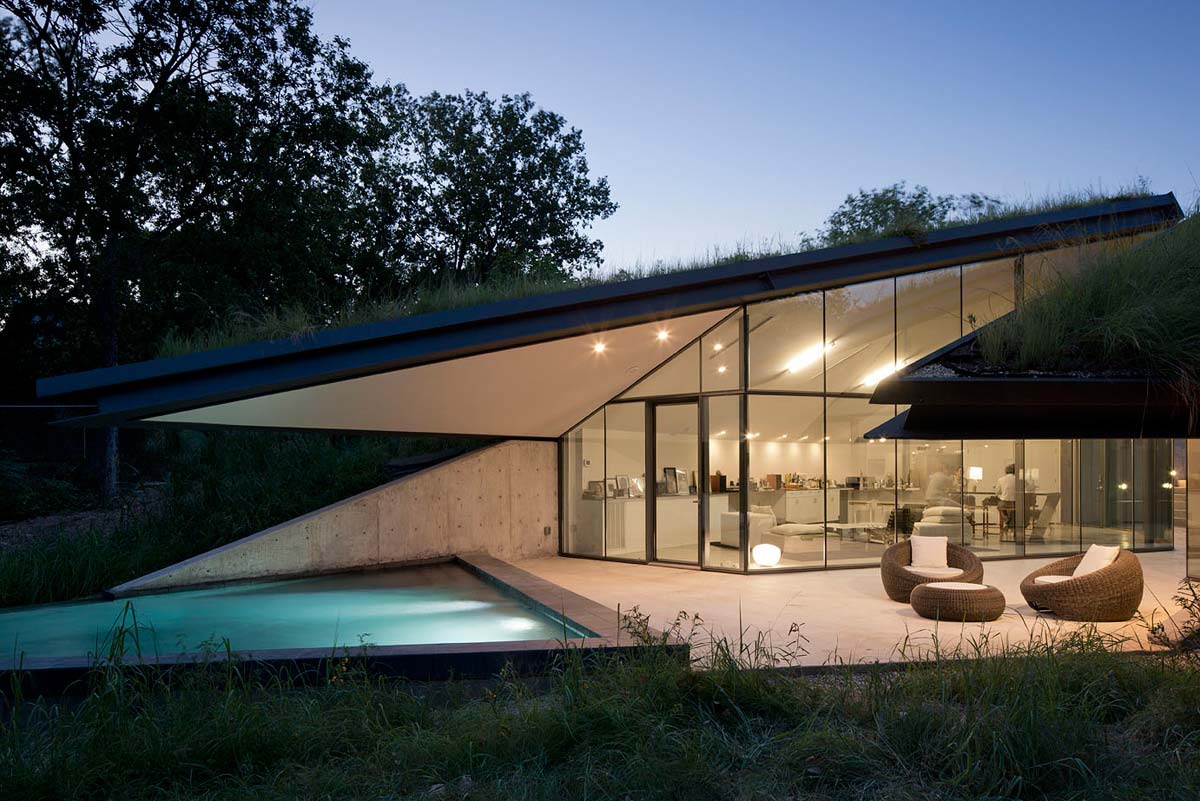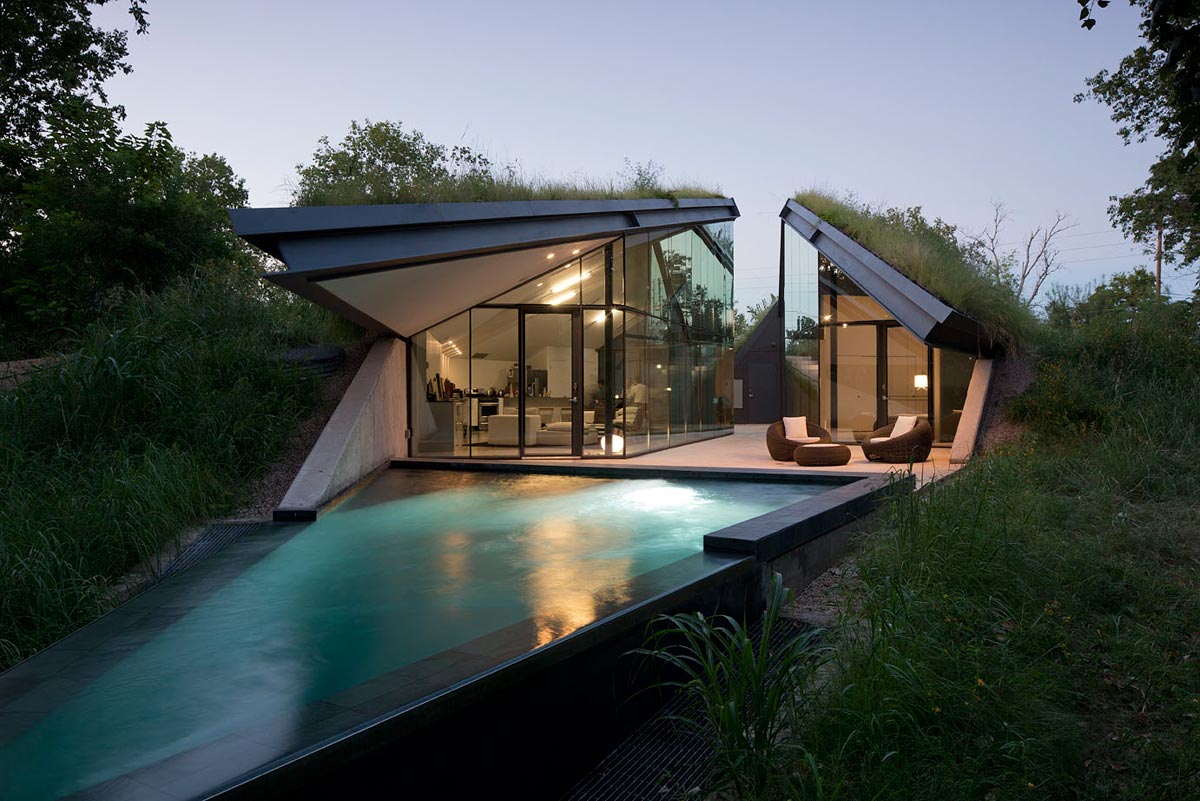 Breezes flow through the central terrace and it's a nature lover's dream with a view of migrating birds and butterflies. Rain fall is collected and stored in a cistern for reuse. The pool, piercing the landscape in its triangular form, is chlorine free and uses oxygen for water purification.
The home symbolizes a scar in form and its realization displays methods that will heal the scars between nature and industry.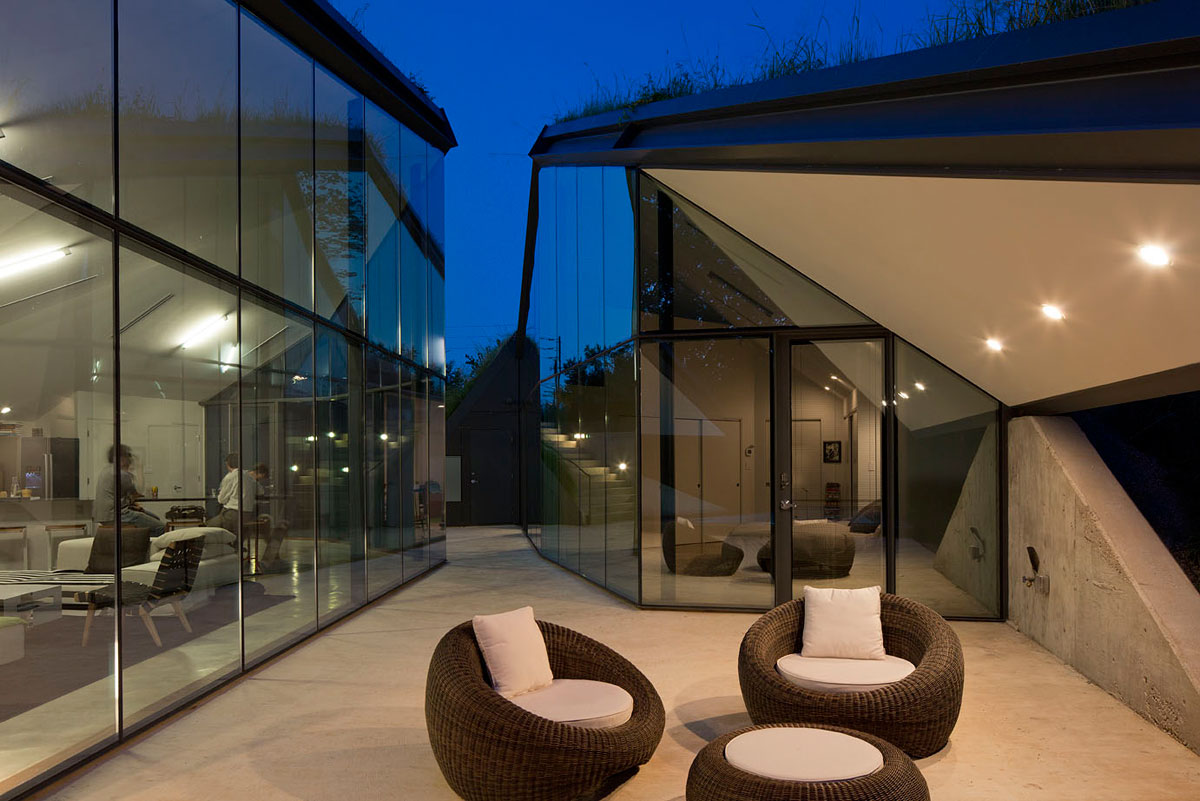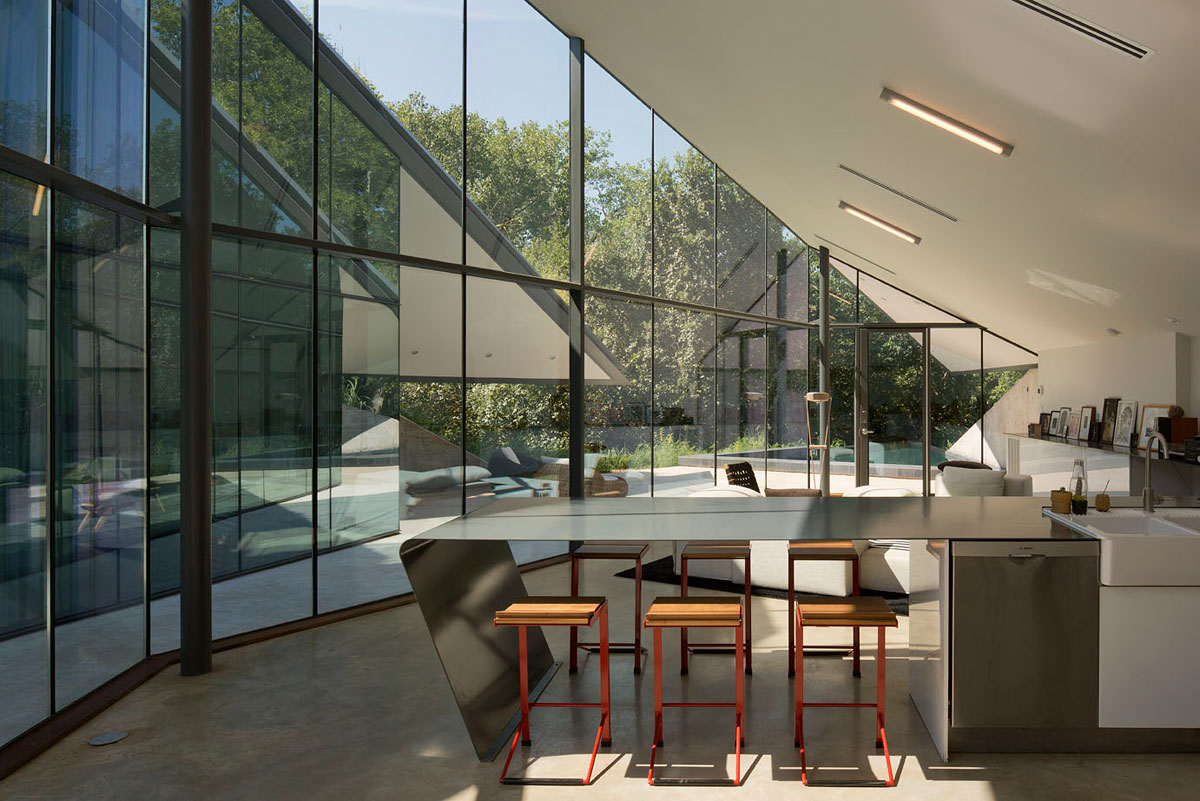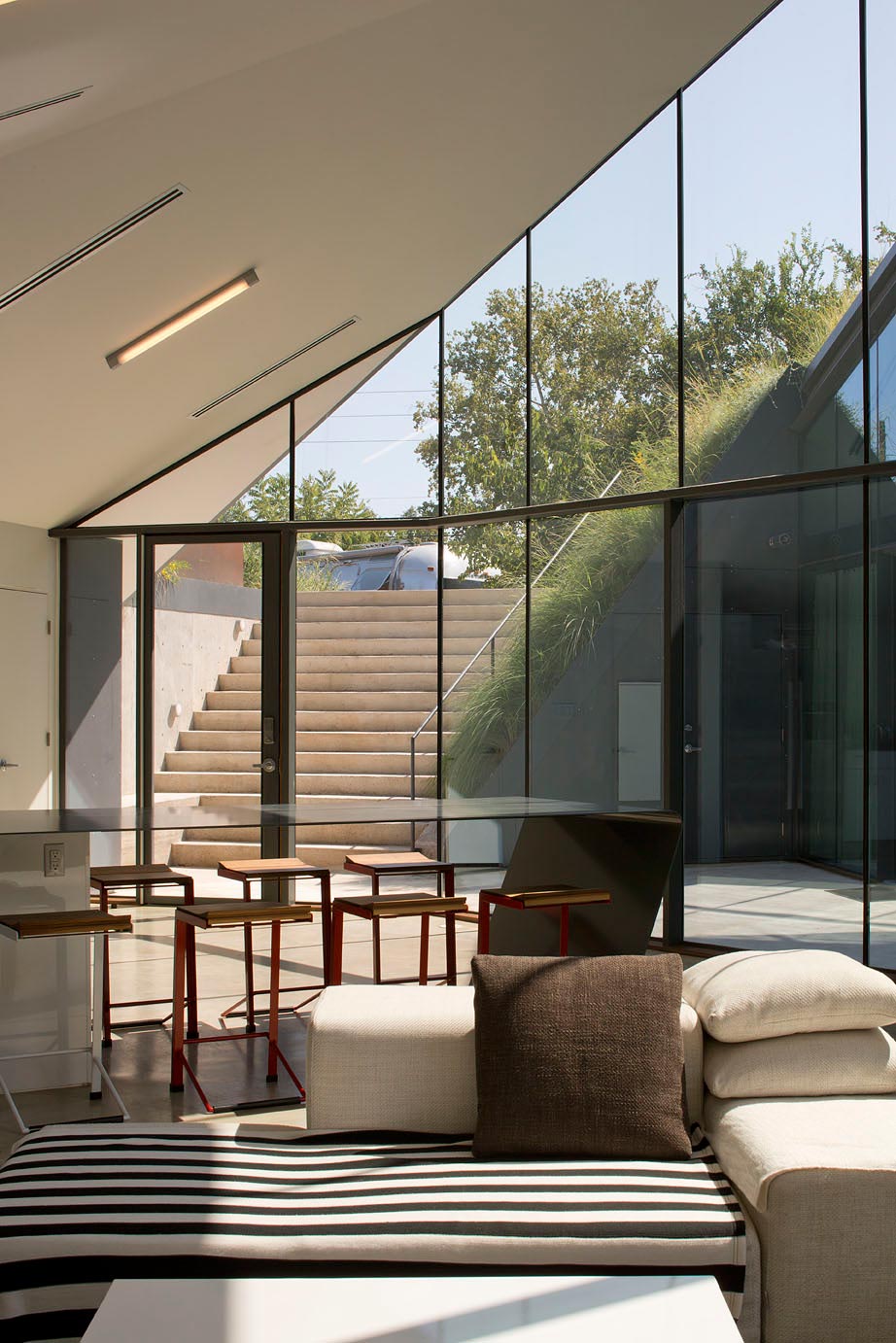 Architects: Bercy Chen Studio LP
Photography: Paul Bardagjy