Situated in an apple orchard in Gothenburg, Sweden, Appeltradgarden is an enticing proposal for a suburban life imbued with nature and community. Clear forms, sustainable materials, simple variated details, and a clear connection to landscape were just some of the elements which convinced jurors to award this 75 unit residential townhouse development the WAN and Property Awards in 2011.
Interestingly, this environmentally certified project was the product of a collaboration between architect and construction company. White Architects Ltd and FO Peterson & Sons Ltd., merging together into a single entity, KB Skolmossan, acted as their own clients, thus taking the reigns to put architecture and long term housing finance goals before short term economic decisions.
Employing wood entries, fiber cement facades and roofs (notice how the simple gesture of choosing different colors and textures successfully bans boredom from the eyes), lively window placings, grass, stone and tile, the architects were able to create an attractive and cheerful setting.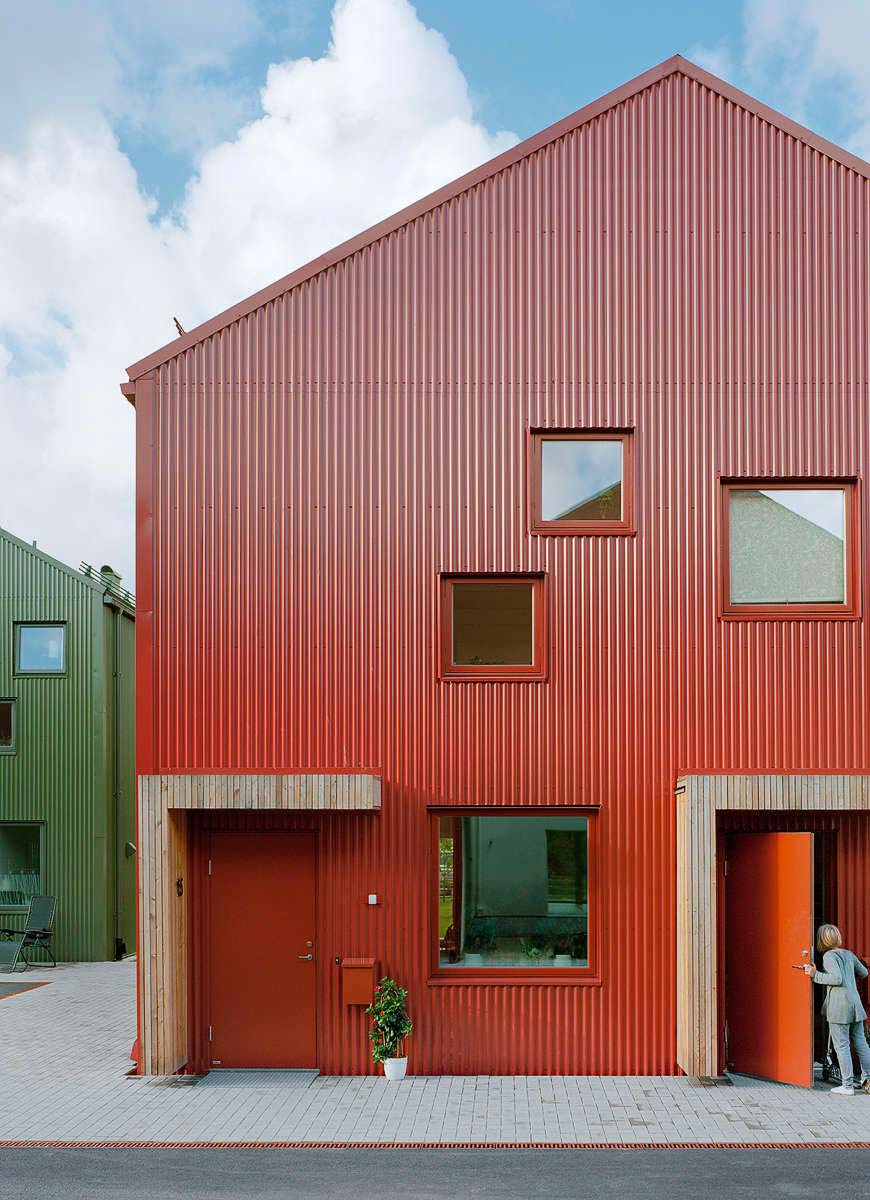 The soft asphalt street, on even level with the sidewalks, flows into the coach garage entries of the homes. Punctuated with trees, the road seems to double as a large outdoor family room where all can safely come and relax.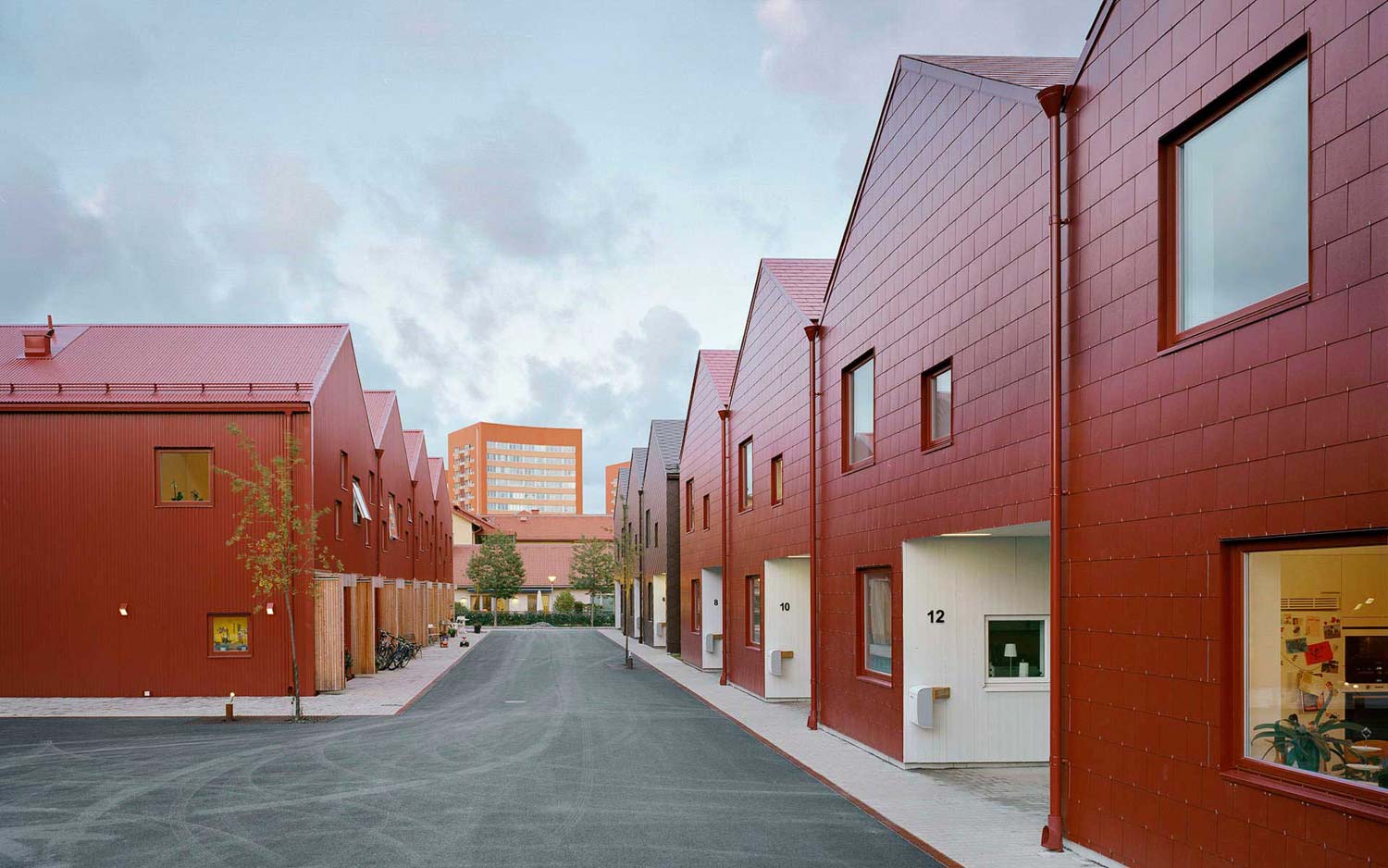 Inside the homes, nature continues to greet through atriums which bring in light throughout the day. Outside, upper terraces and patios provide various spaces from where one can enjoy this very special apple orchard residential townhouse setting.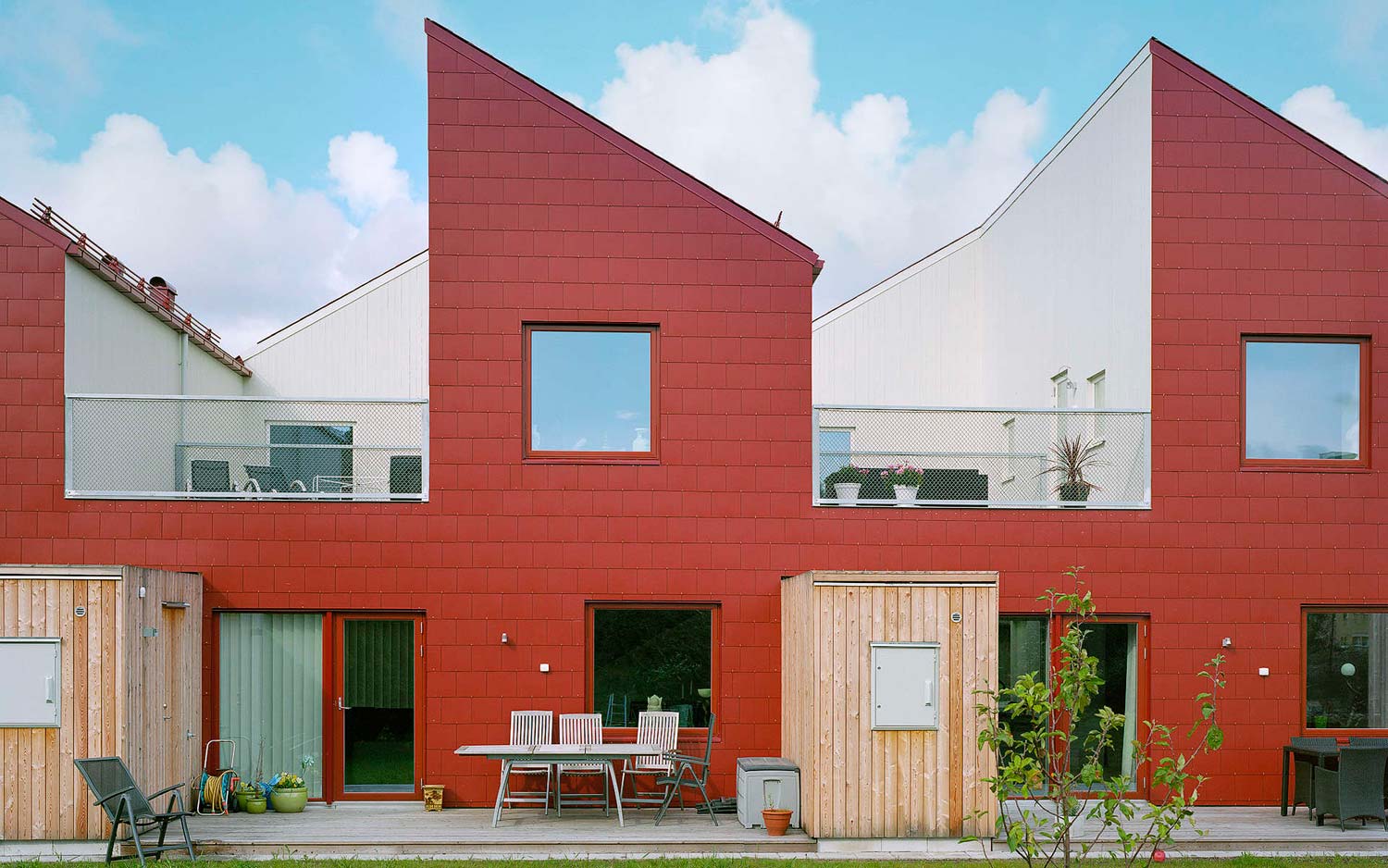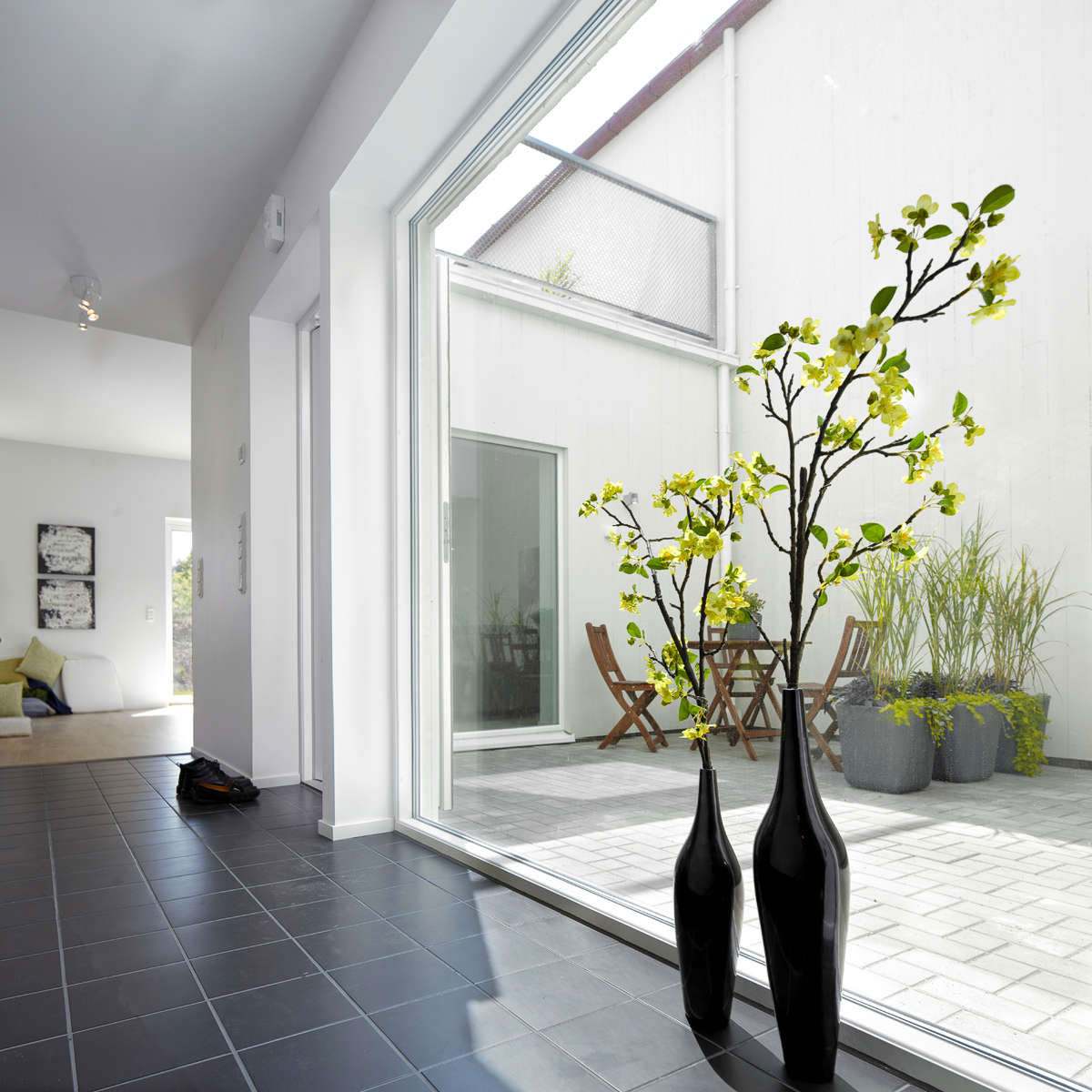 Architect: White Architects
Photography courtesy of White Architects
This post was contributed by Snowray