The Delta House, by Danish architecture firm CEBRA, takes a fresh look at maximizing the beauty of a sloped site. Upon arrival the upper floor entrance carves out in a welcoming gesture. The notch reveals an inner roof top terrace with a garden view to the side. Visual connection through the house and to the site beyond is made immediately through glass doors and windows. From the entrance it appears to be a ground hugging structure. Yet the modern home's size only revealed once inside.
A dining and kitchen loft span half of the upper level. It is separated from the terrace by glass and open to the two story living area's expanse of windows. The height cannot compete with the breadth of the open area.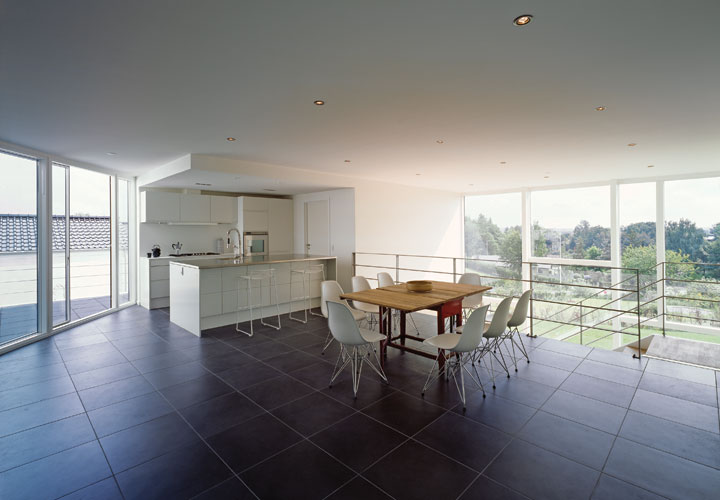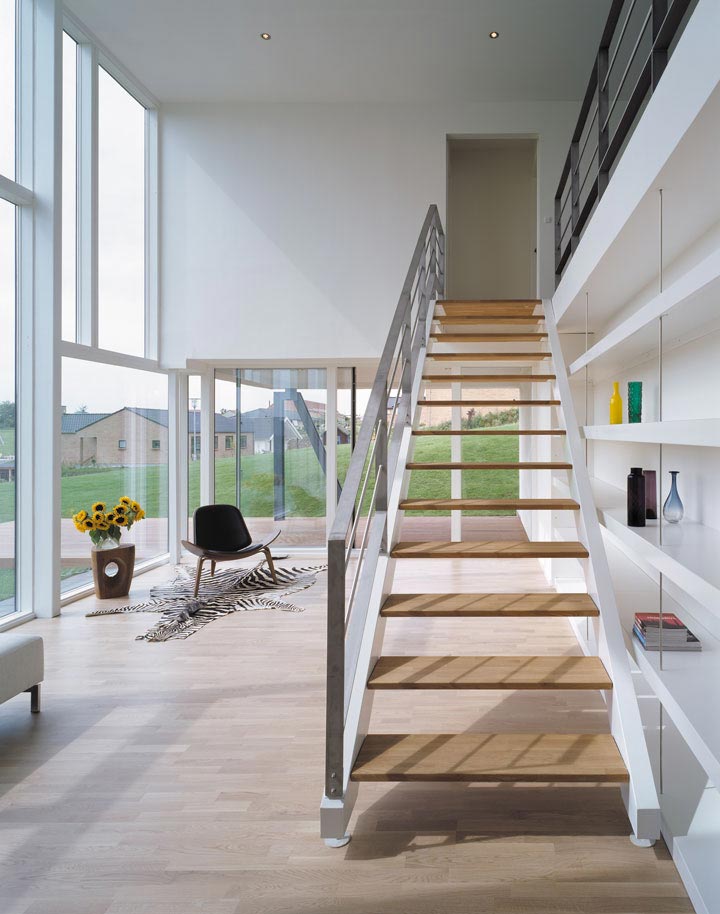 The living area on the lower level spans the center of the rectilinear form. Its double height steel framed windows add interest with their unpredictable geometry. Here again, a notch has been removed from the building's corner. A wooden terrace is covered by the overhanging floor above and stretches past in to the garden. This deck, the upper terrace, and the entire home demonstrate how simple subtractions in an ordinary shape, create a variety of spaces with distinct shade, light, and views.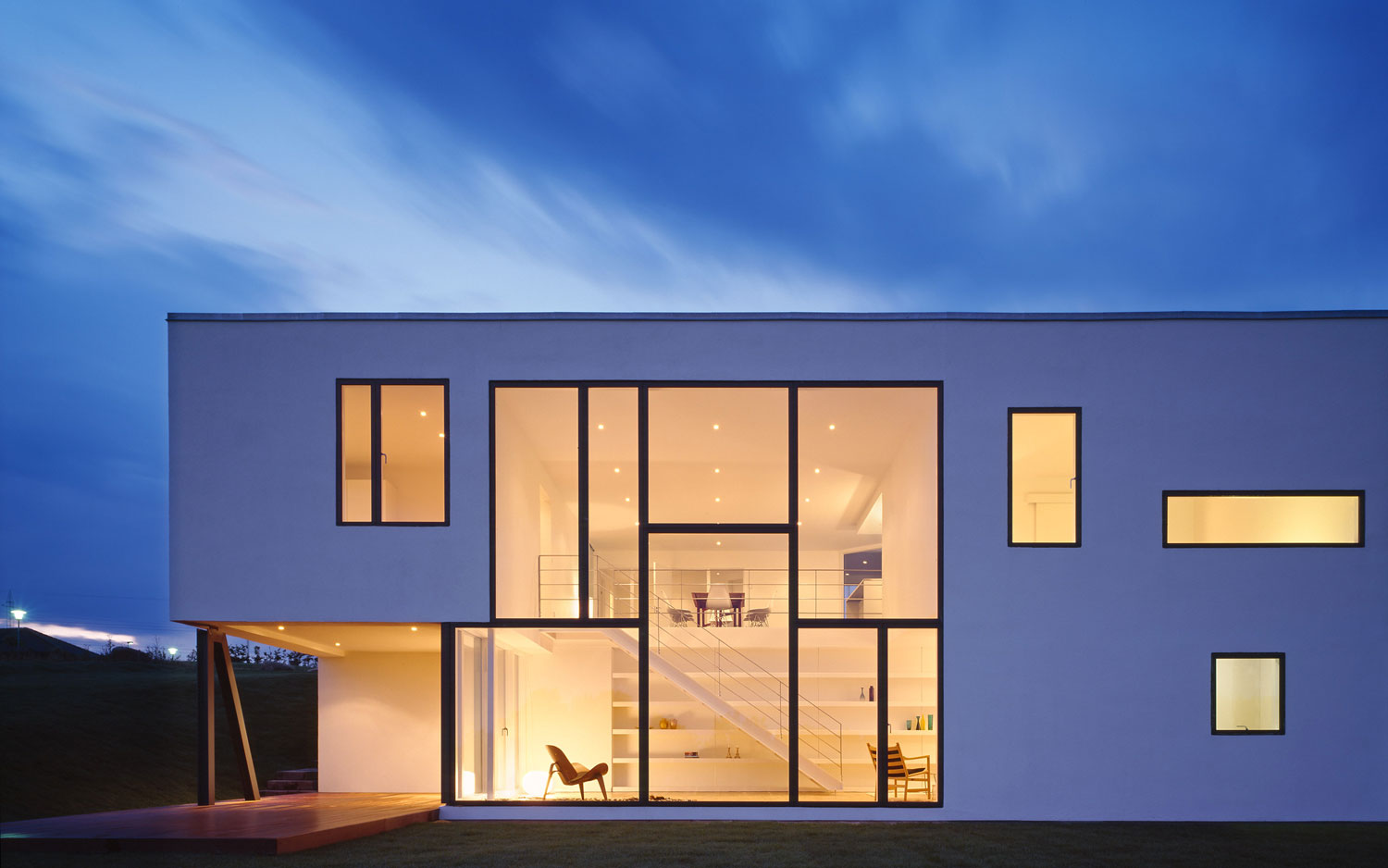 Architects: CEBRA
Photography: Adam Mørk