Designed by Branch Studio Architects, the Bridge House has idyllic vistas along the coastline of Melbourne and a unique perspective through a former railway. A site with this much beauty offers distinct challenges as well. Salt air, winds, and extreme temperatures require durable materials and systems that can take care of themselves. Building on and harnessing the site's attributes make this a self-sufficient low maintenance home with sea views from every room.
Compact in size, the concrete masonry unit and weathered steel walls give the modern structure heft and a raw toughness. Louvered windows on the ends of the east-to-west home let sea breezes roll throughout. Concrete floor slabs feel cooler than the air during the day and radiate warmth in the evening. Slot windows on the north provide natural light through operable louvers. A skillful arrangement of deep entry walls and low terrace walls allow for southern ocean views without excessive heat gain. Rain water is collected and filtered for use and roof top solar panels provide the home's power.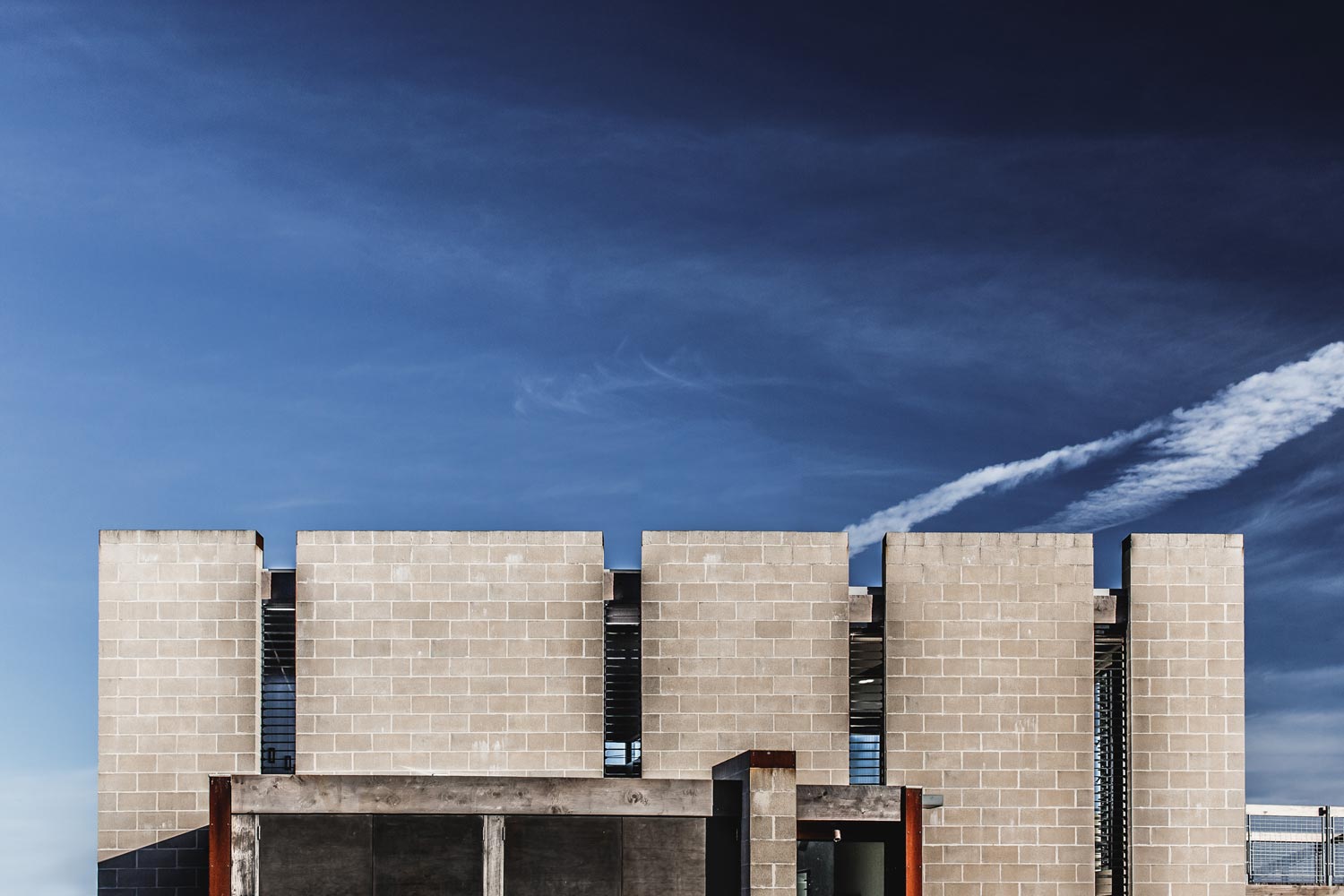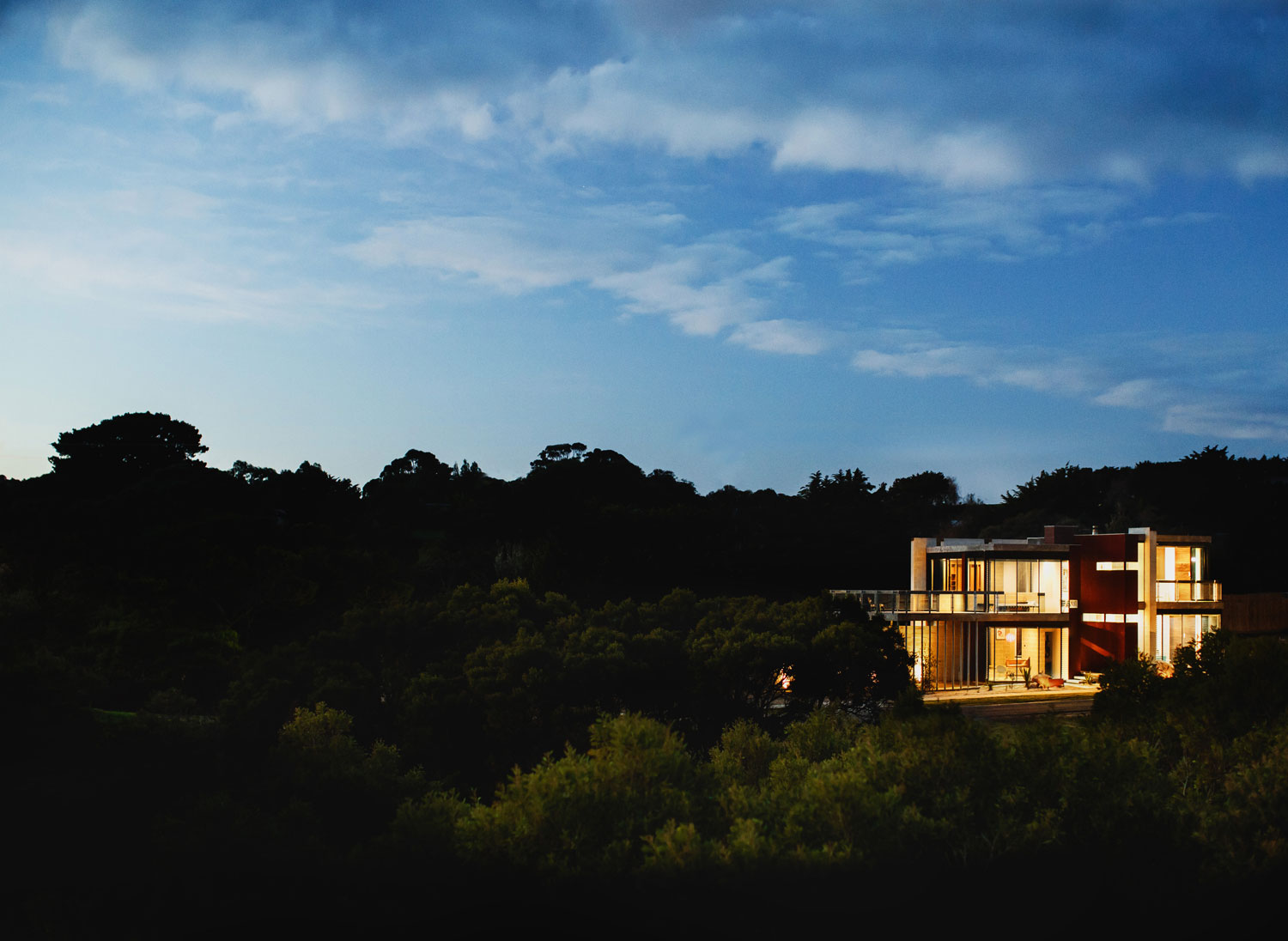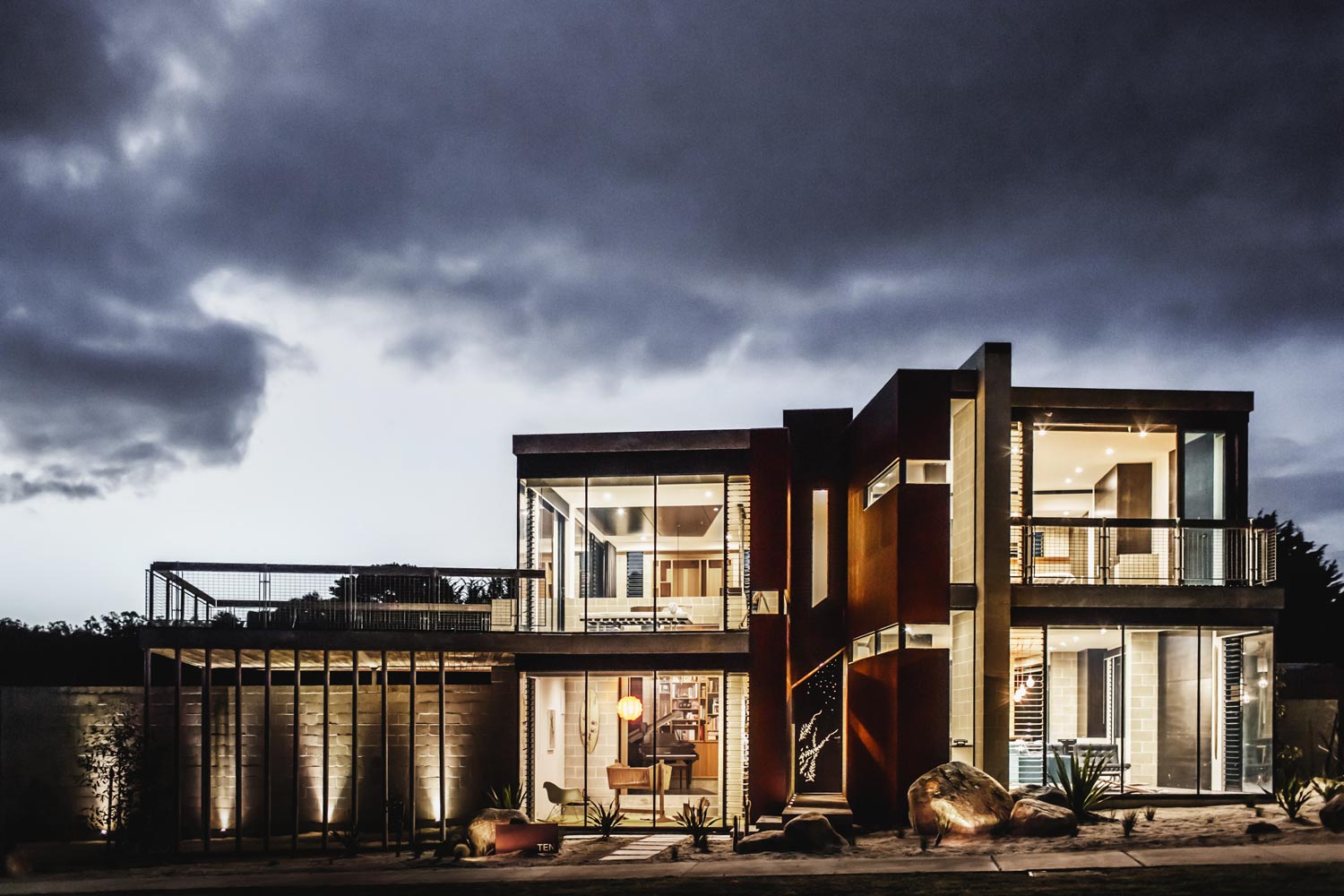 L-shaped in plan, the open living, dining, kitchen is flooded with day light and views on three sides through southern and western full height and clerestory glass. The steel framed glass provides a lighter softer side to the home. In this climate, a variety of deck choices is required. They are provided here on both floors and either sheltered or open-air.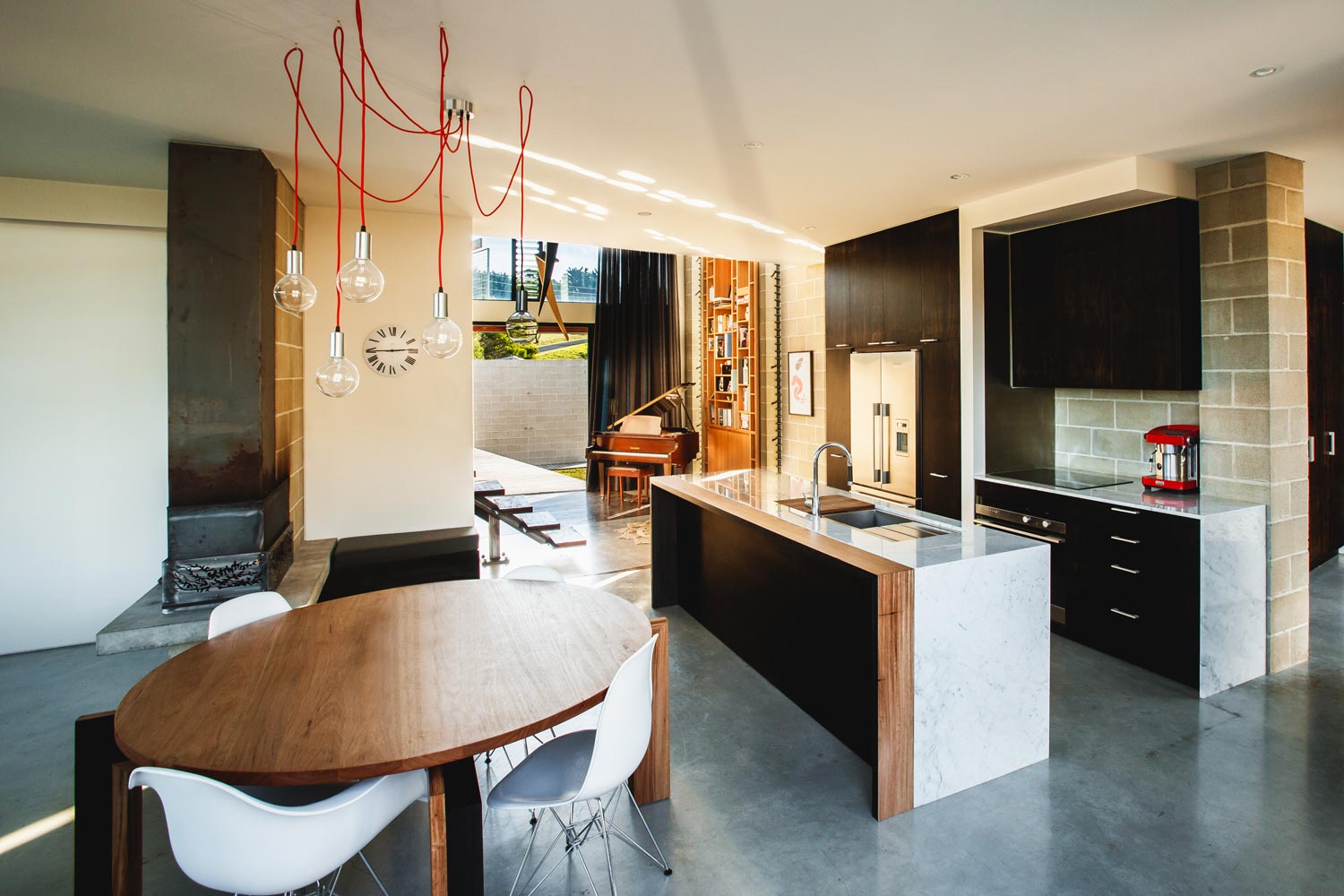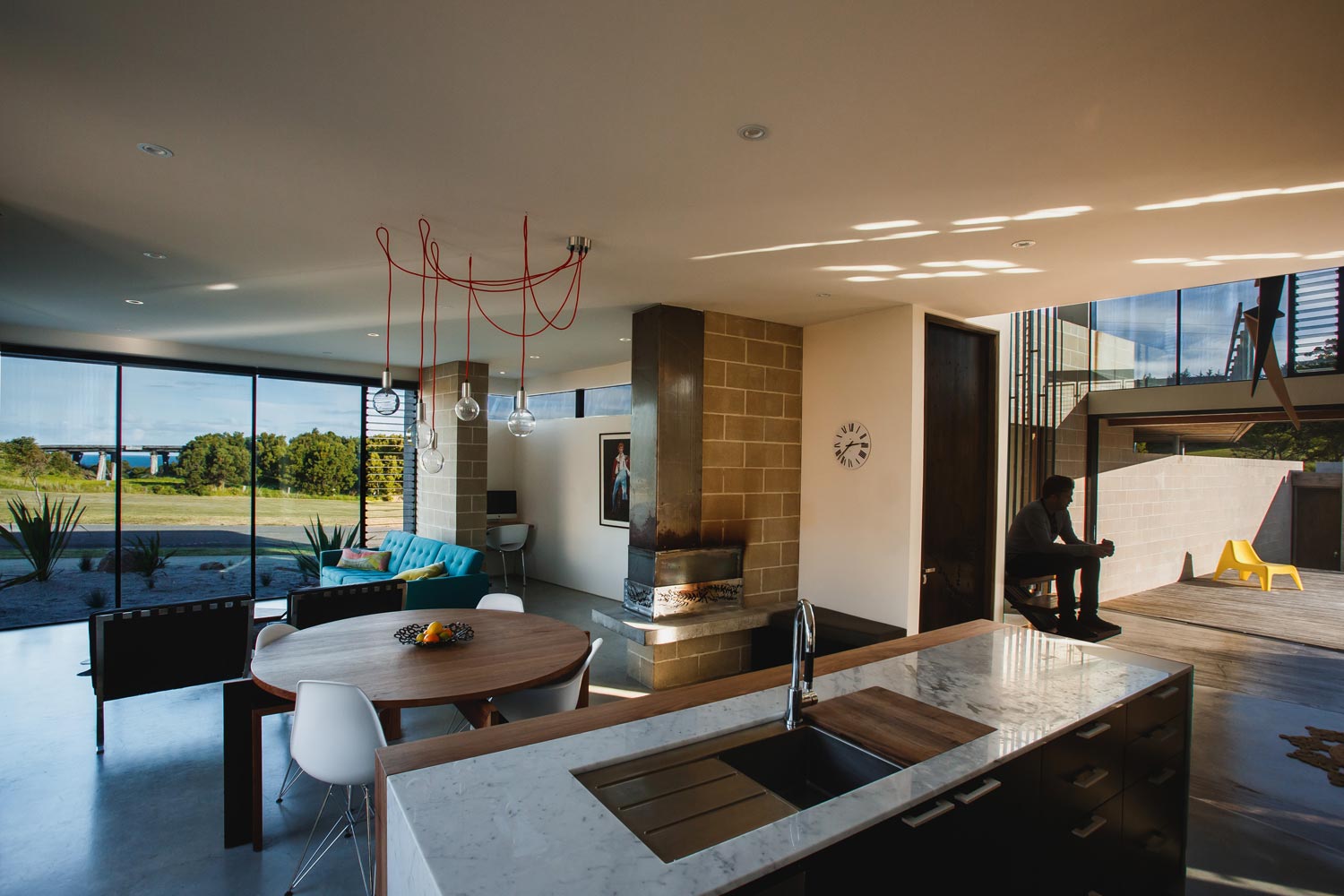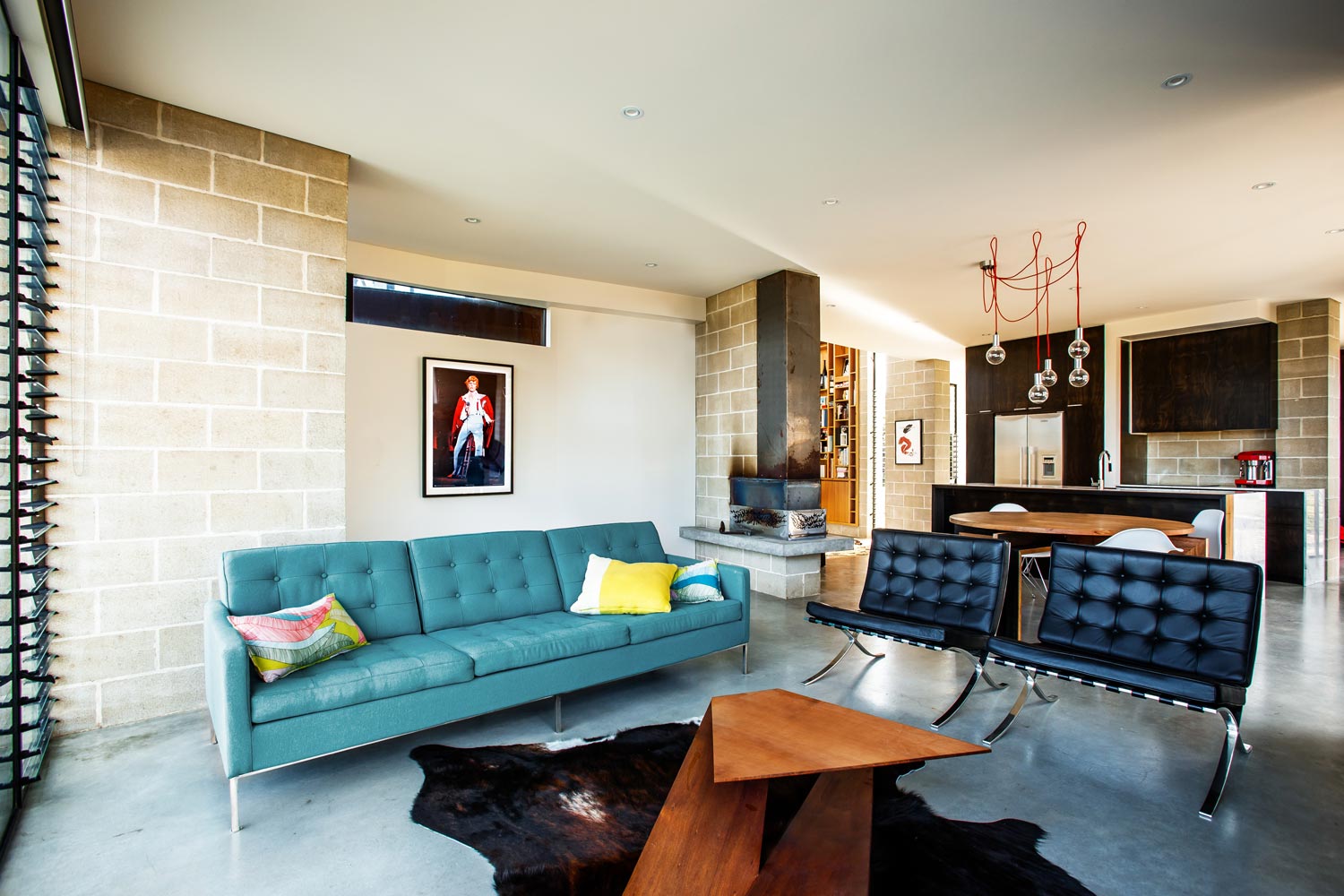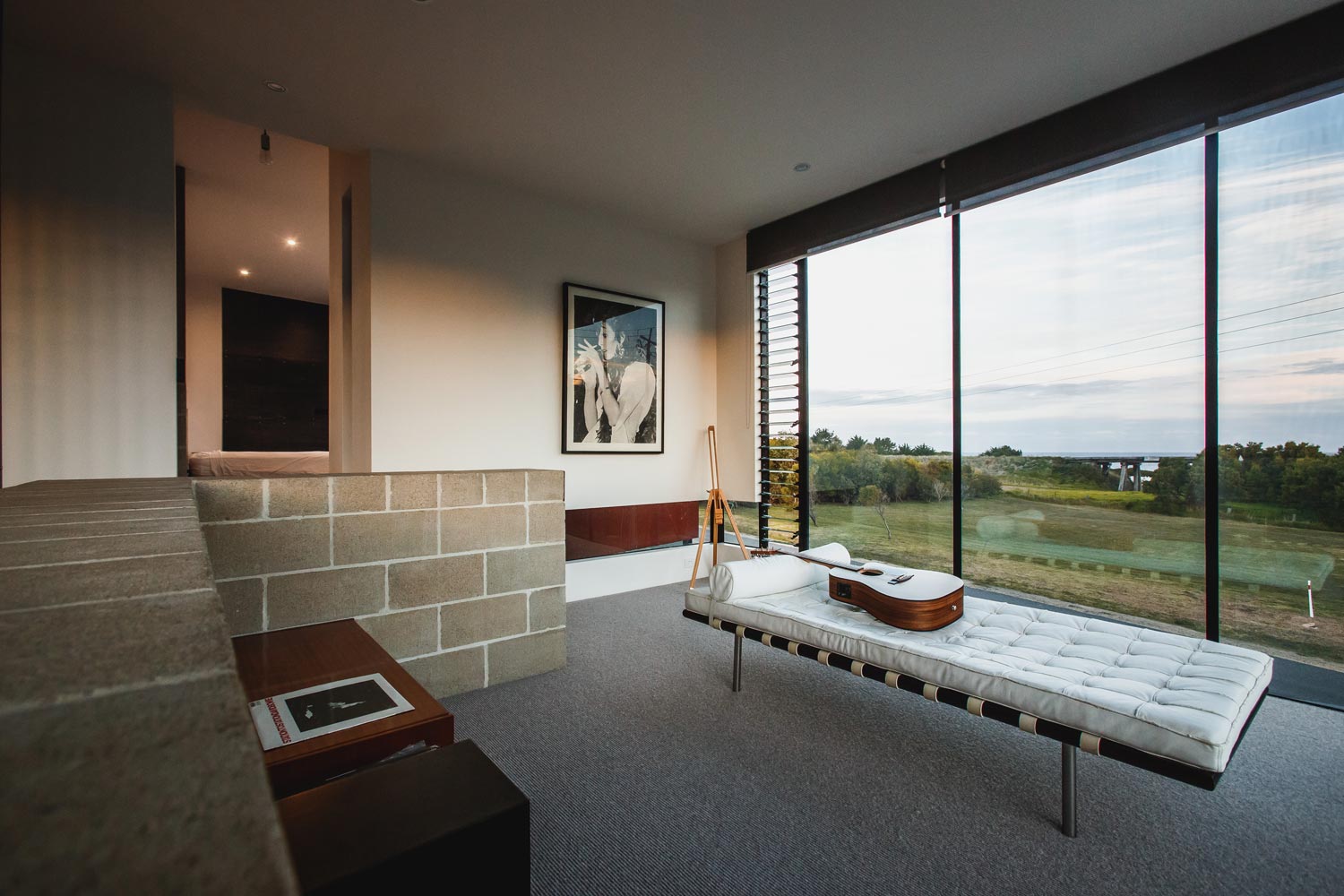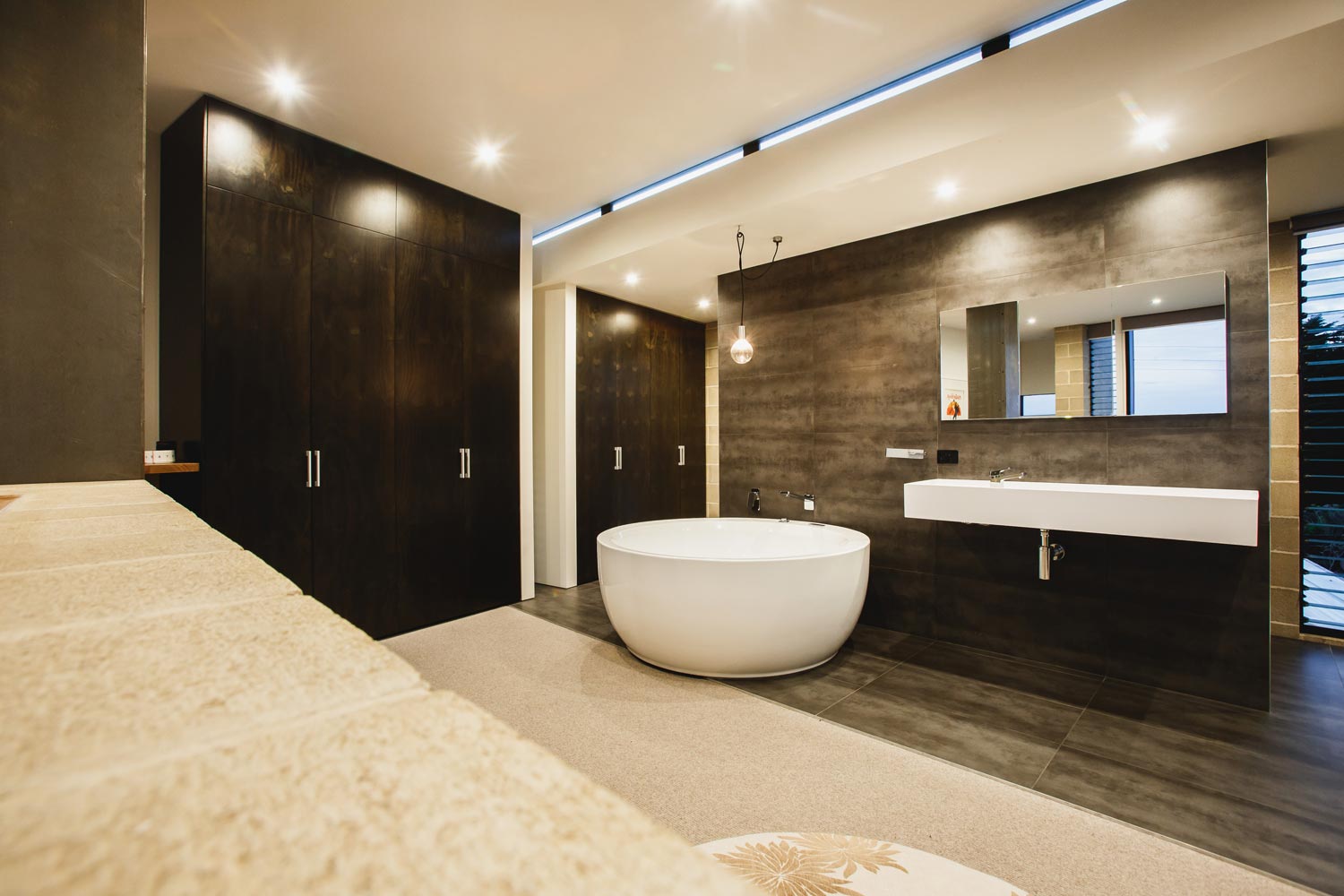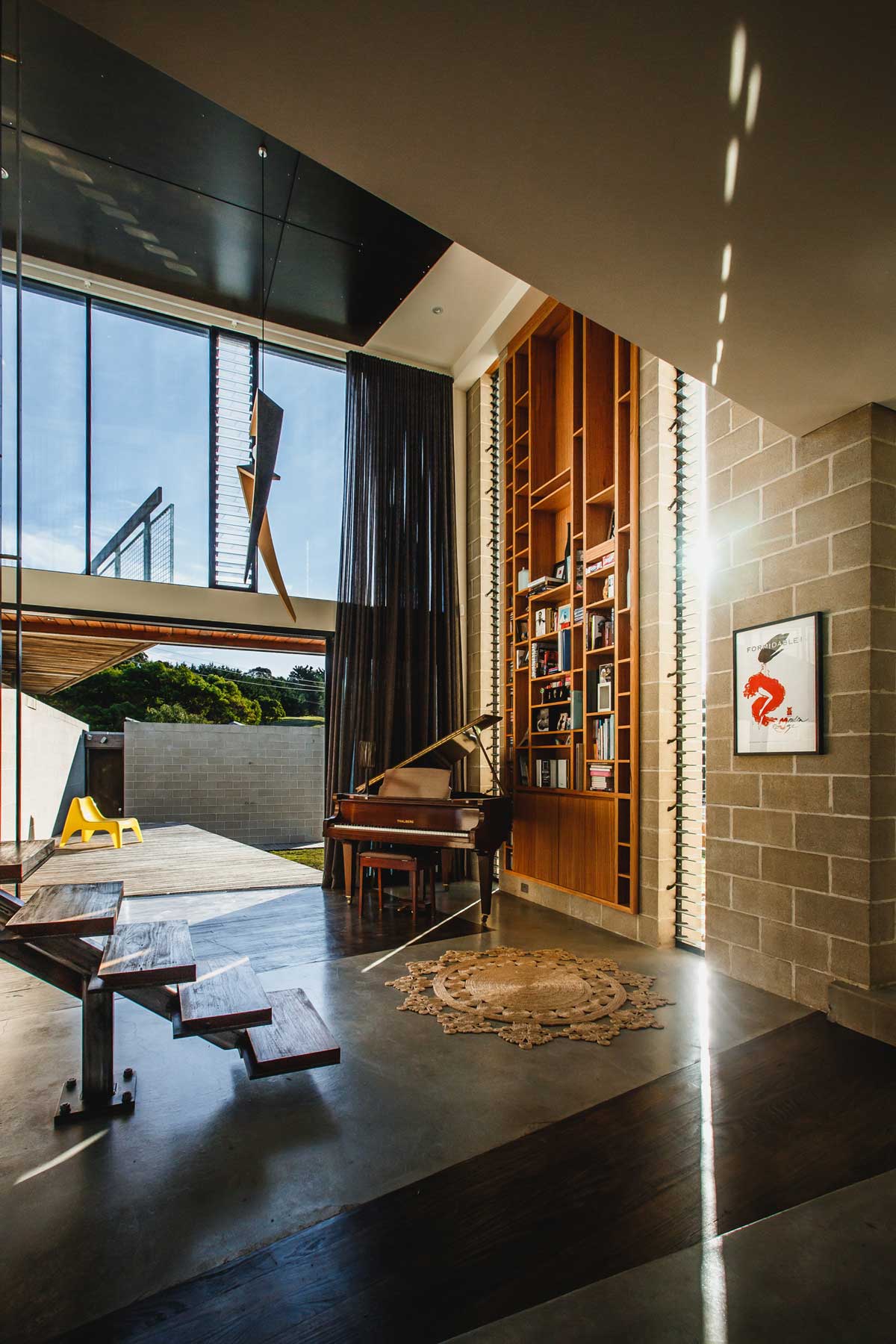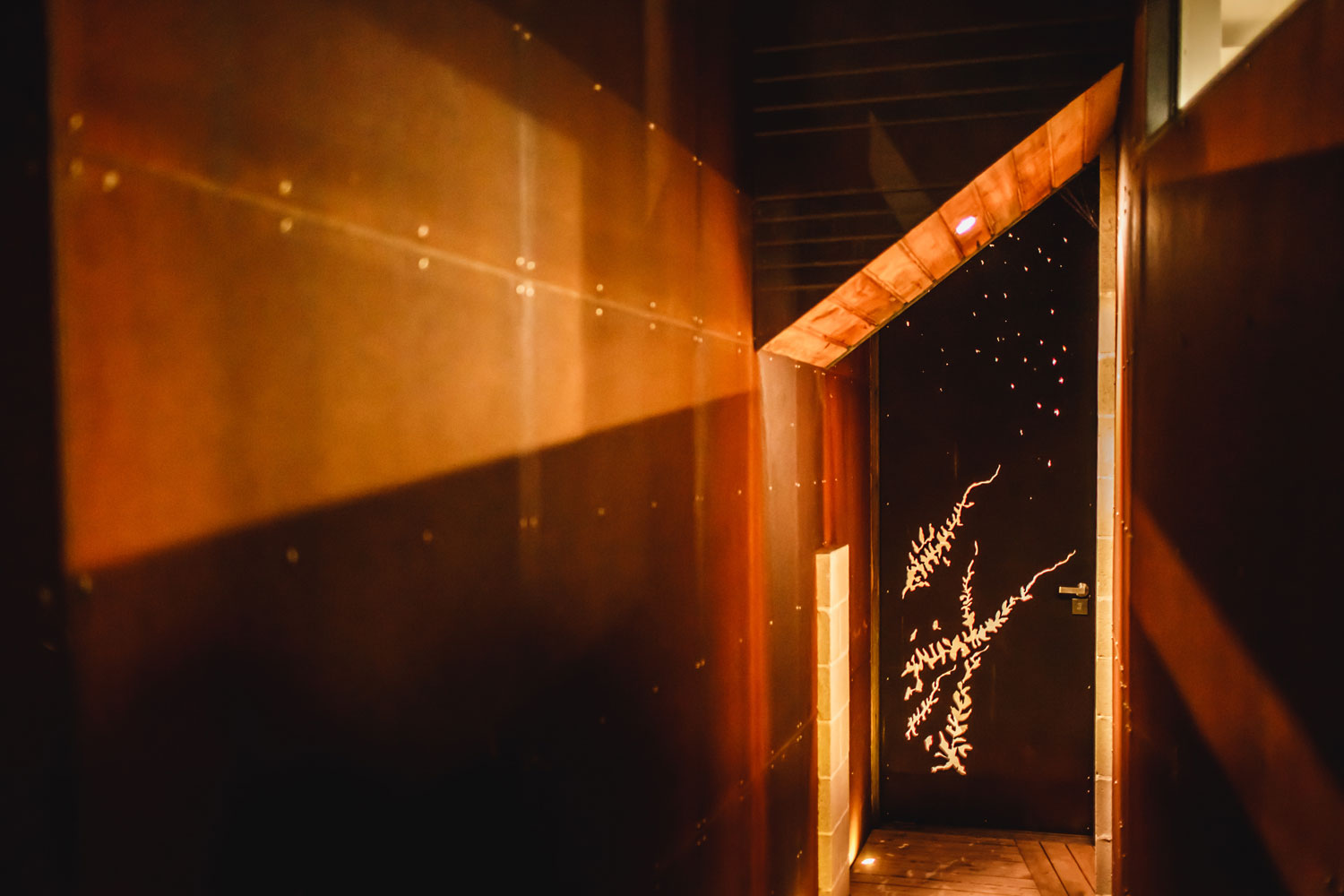 Architects: Branch Studio Architects
Photography: Lakshal Perera