Providing a very compact living area of a mere 43 sq. m, and hence its name, the XXS House serves as a couple's holiday home in Ljubljana, Slovenia. Designed by Dekleva Gregoric Arhitekti, this small urban retreat sits in a protected medieval historical village, featuring a predefined volume which cannot be changed. The primary challenge for the architects was how to integrate all residential functions into a XXS house.
The architects met their challenge by working very sculpturally and with exquisite details. To bring in sunlight to the living spaces on the ground floor of this north facing home, the building volume was opened up to the sky.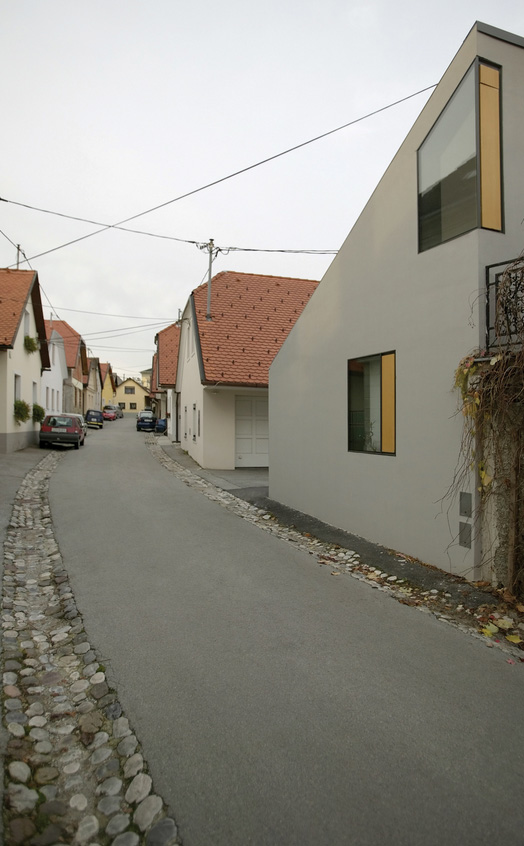 A dynamic and finely wrought metal staircase connects the two levels. An expansive wall sized sliding window opens up the space to an intimate atrium and allows for indirect lighting.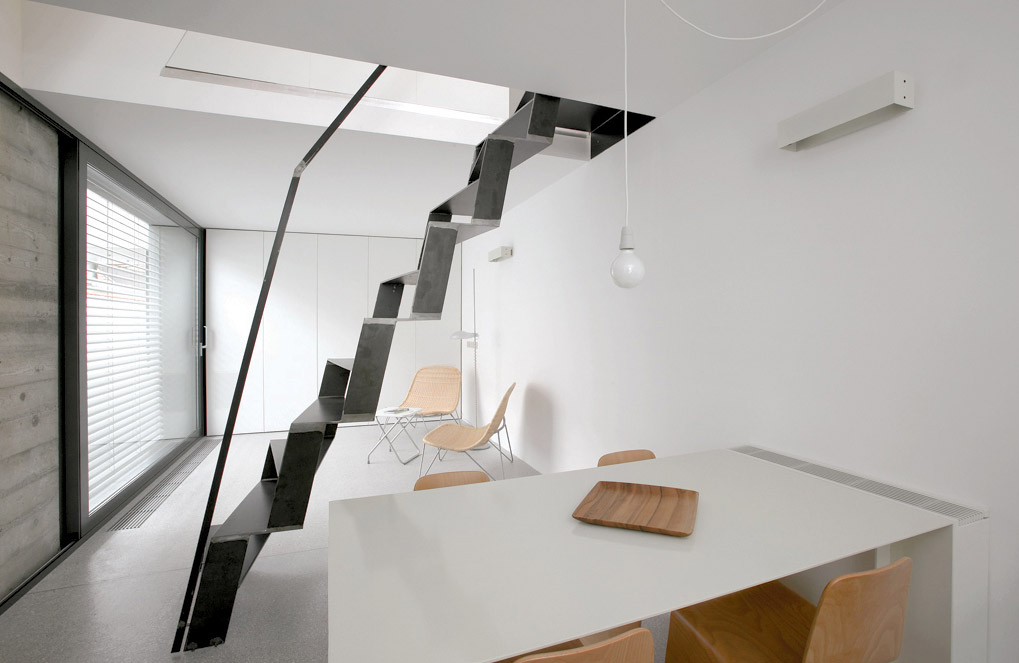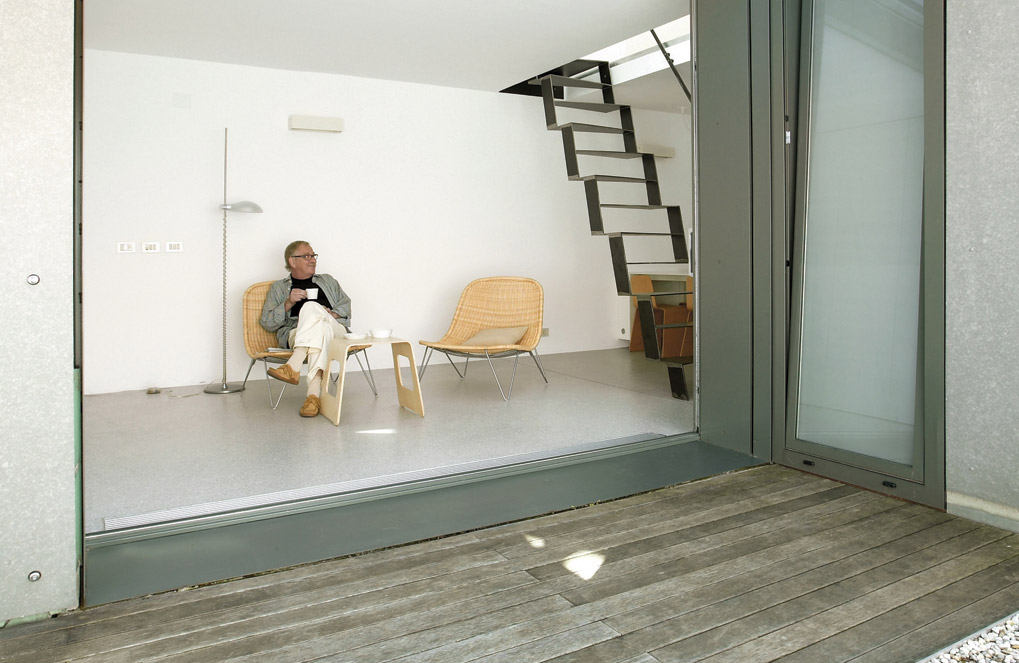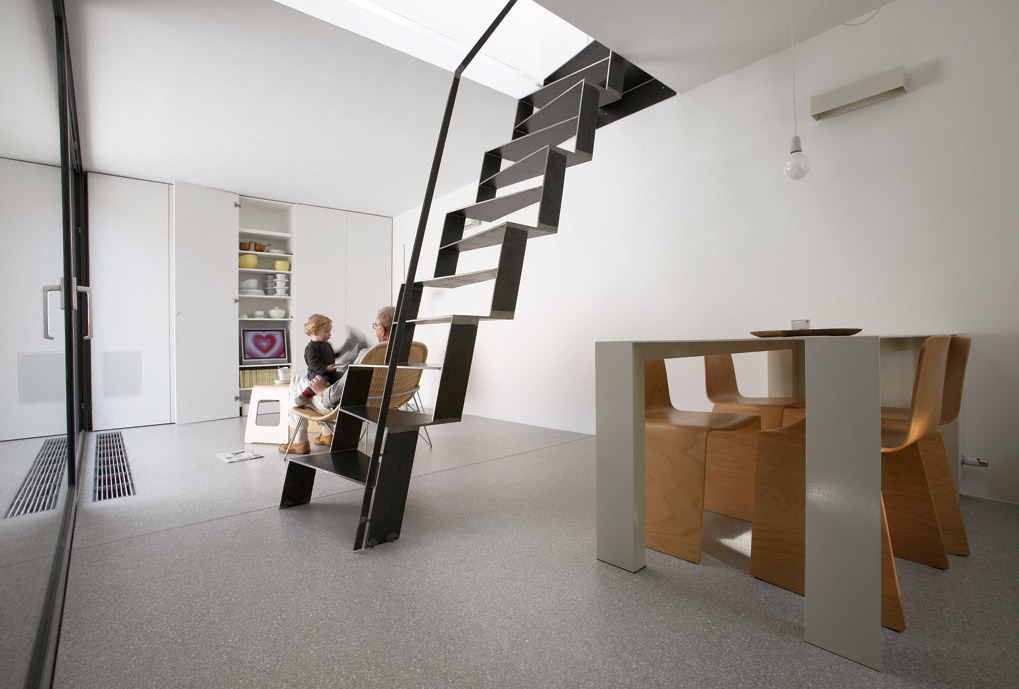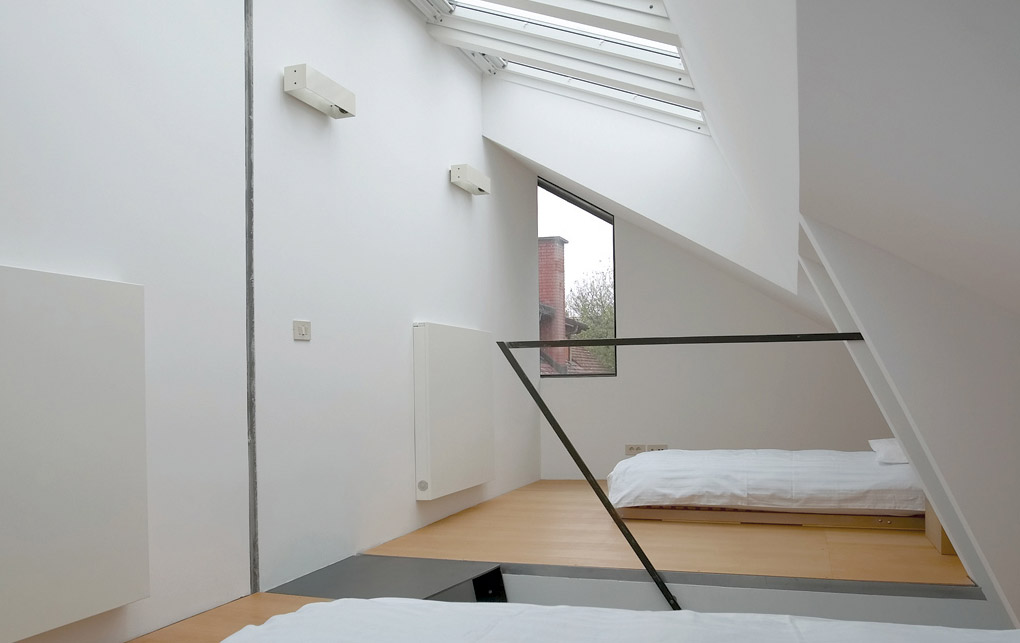 Materials, chosen for their raw qualities – fibre cement panels in their original state for the roof and yard, raw concrete, terrazzo, plywood, iron, and felt – imbue the small space with the sense of something elemental yet fine.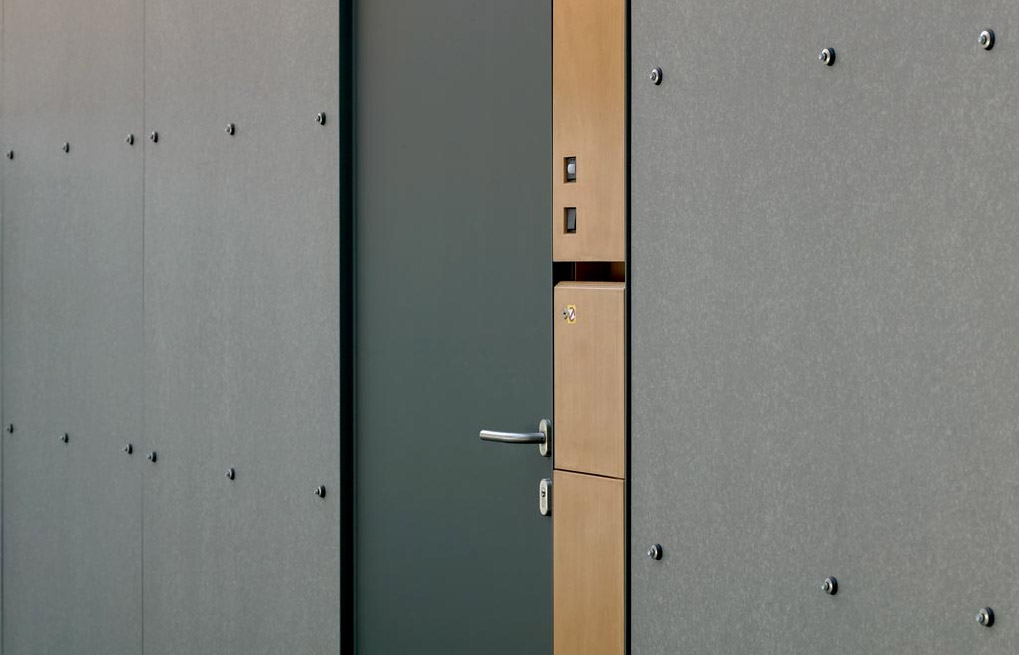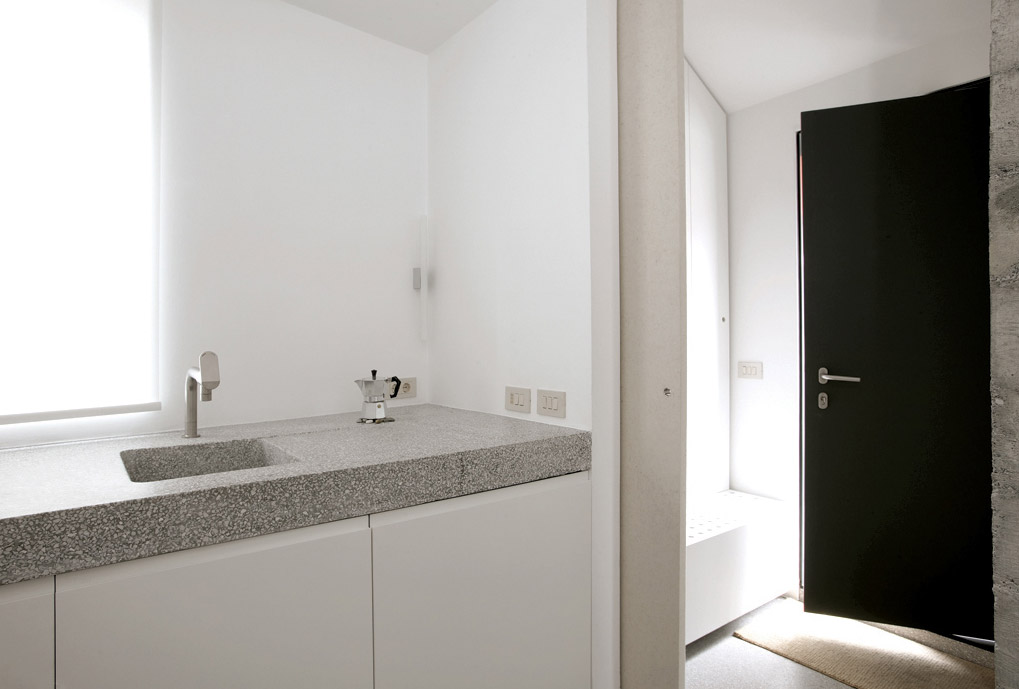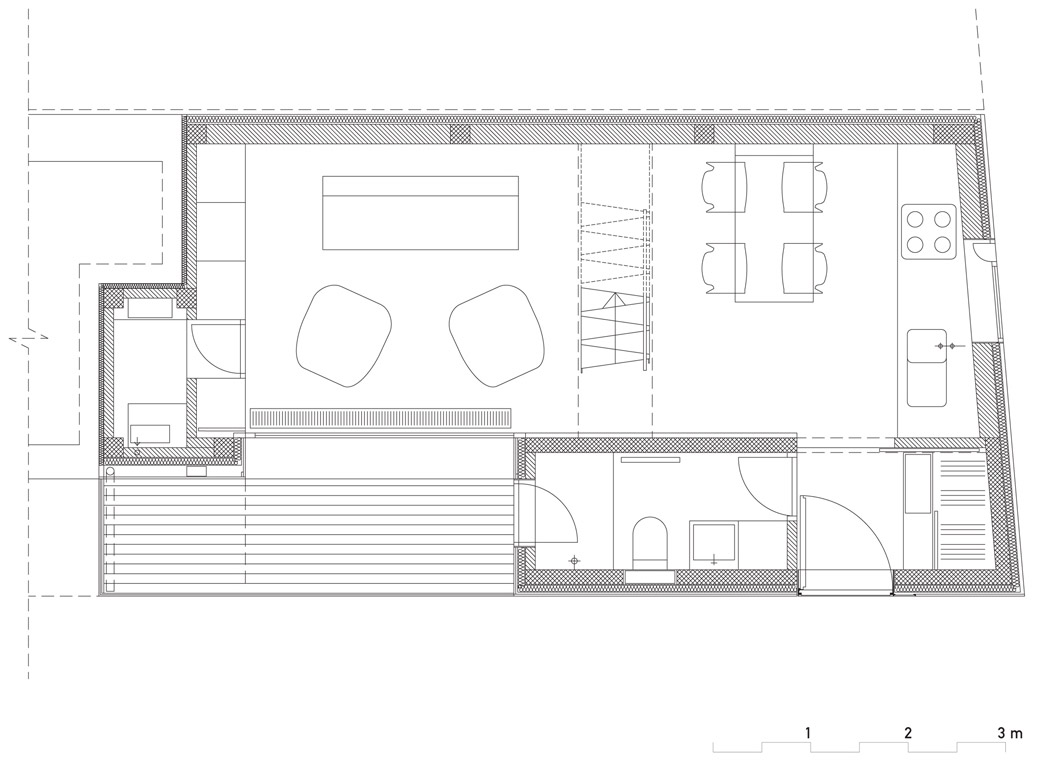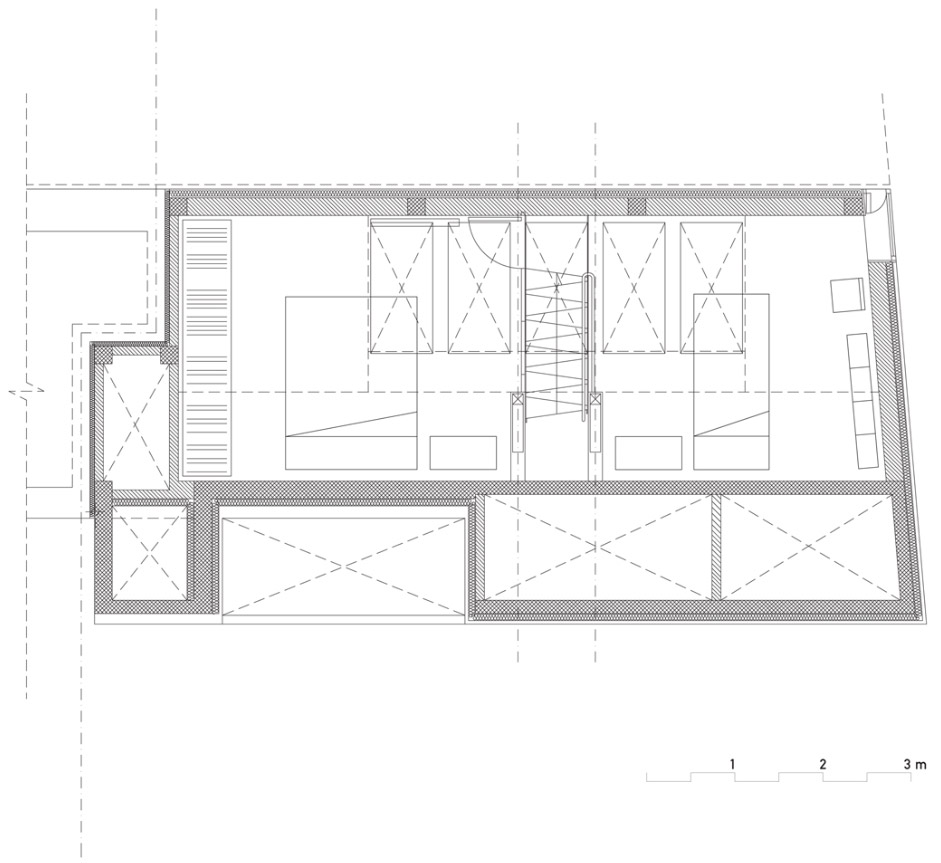 Architect: Dekleva Gregoric Arhitekti
Photography: Matevz Paternoster
This post was contributed by Snowray