At just 8 m. by 12 m., the Three.one House by JYA-rchitects is a genius solution to compact, efficient, extended family housing. A small extension creates exterior storage and an enclosed entrance. Each unit is independent with compact open living on the main floor – kitchen, living, dining. A bathroom and storage tuck in to the back corner aside the stair. The stair wall provides storage as it leads to the sleeping loft above.
The real magic happens when you combine multiple units, as in the home shown there are three units. Each unit has its own private entrance and terrace. By lifting the roof on the opposite side, additional light and height are brought inside. Sky lights also enhance the loft's spacious feel. End units benefit from an additional double glass door.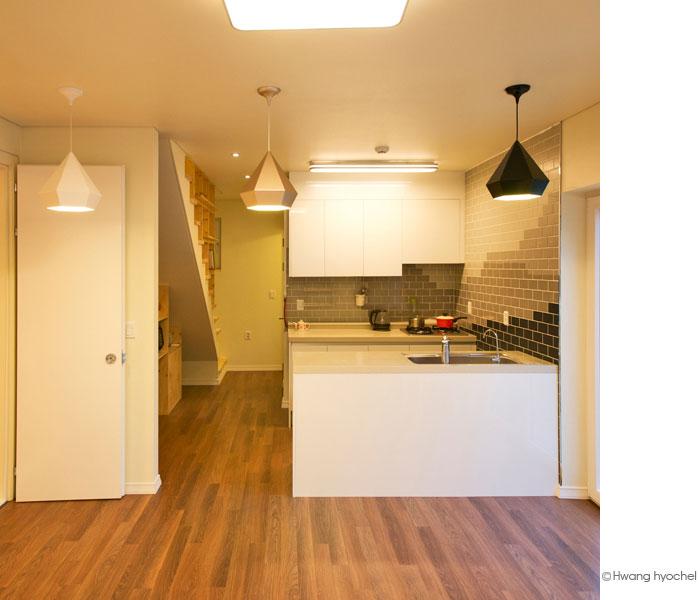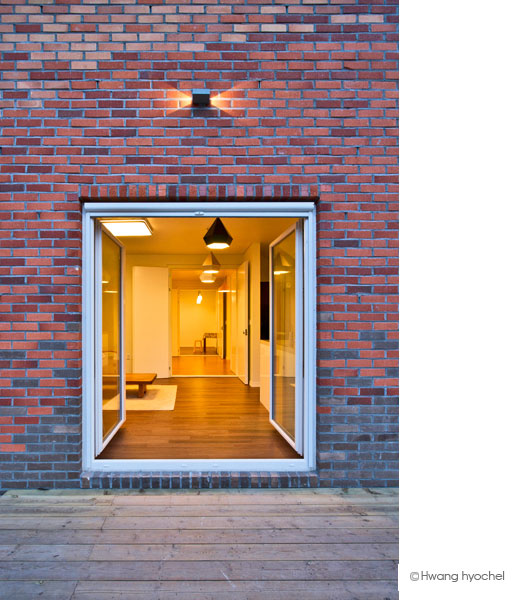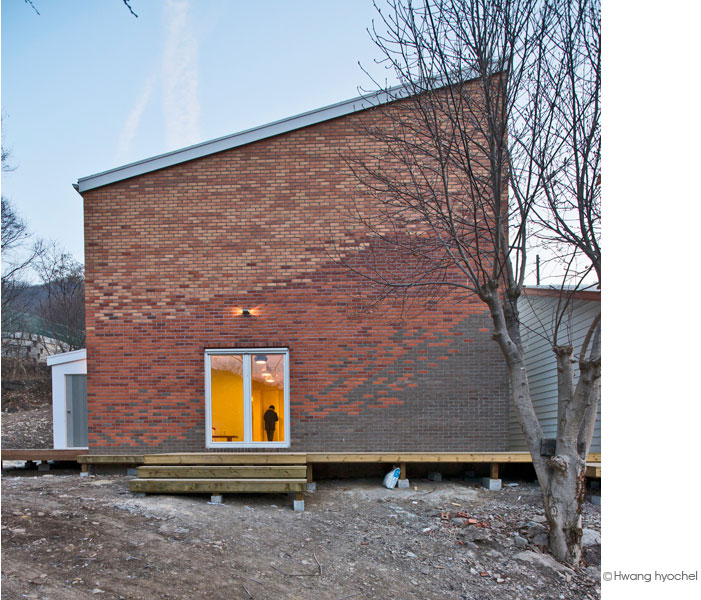 Each unit can be opened to the next through double doors centered between the kitchen and living areas. What was a cozy modern home now doubles or triples in size. Light and breezes easily pass through. Of course you can personalize to your own taste in furnishings and finishes. Depending on your privacy and storage requirements, choose open or enclosed stair guards and loft railings. The true beauty lies in the economical and flexible layout of the home's plan and structure.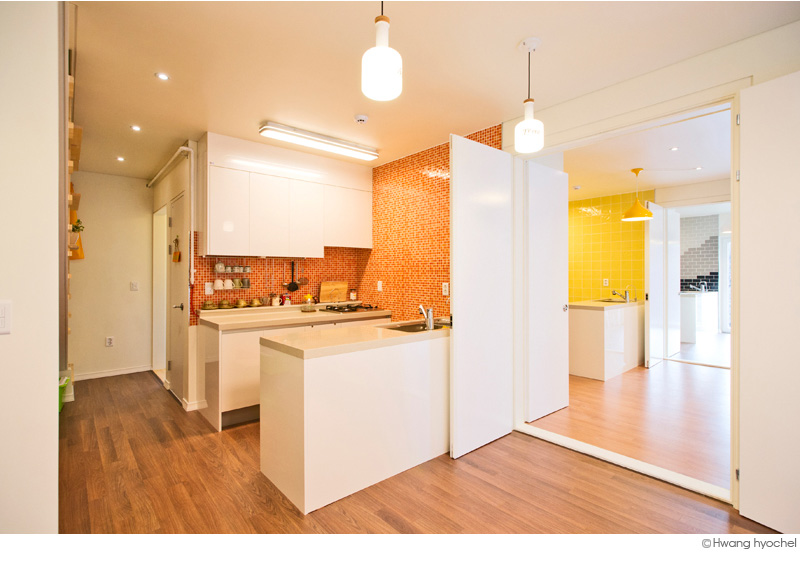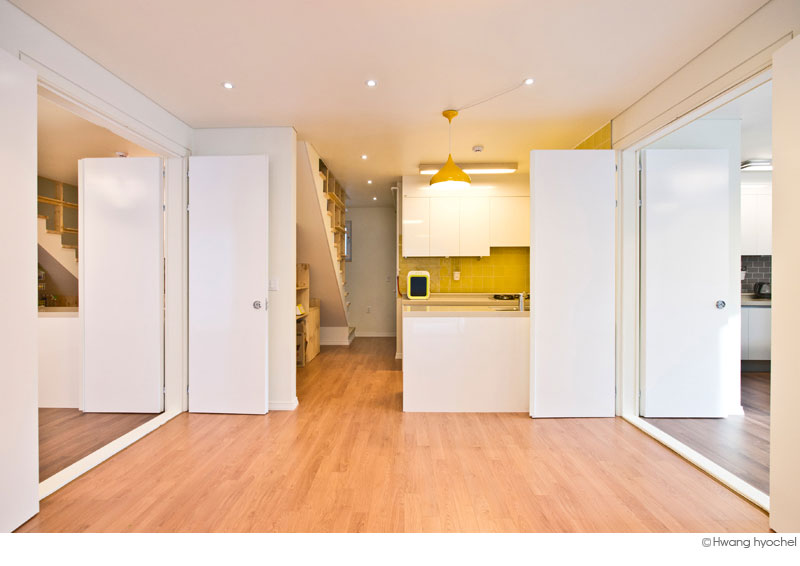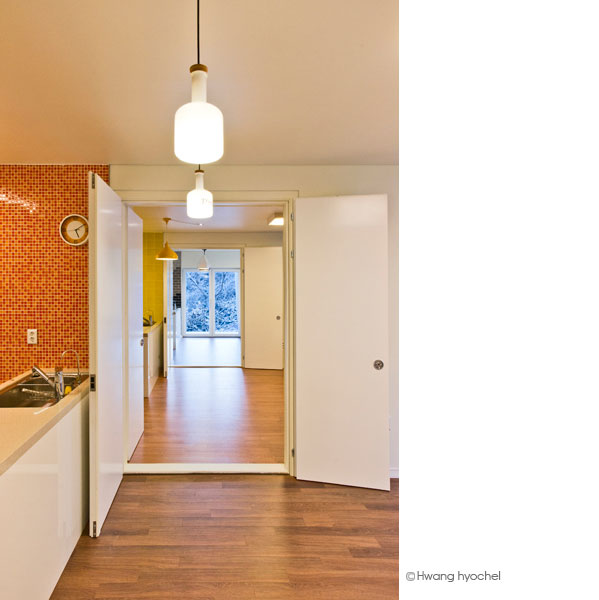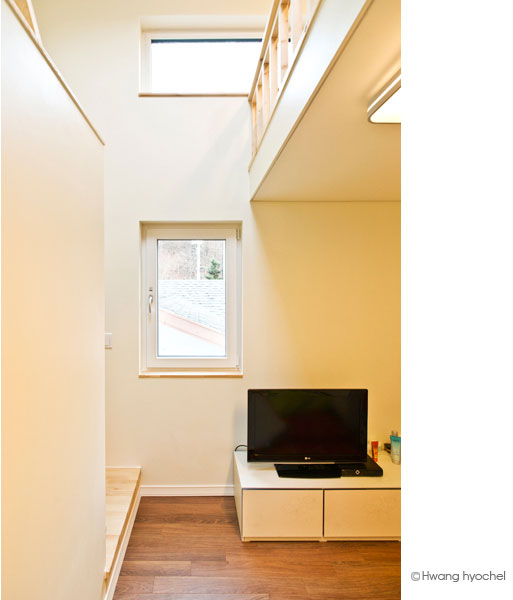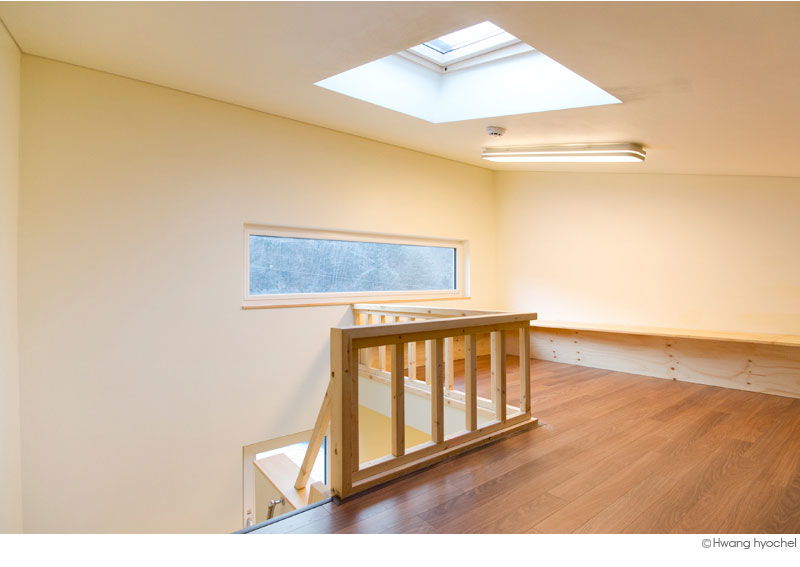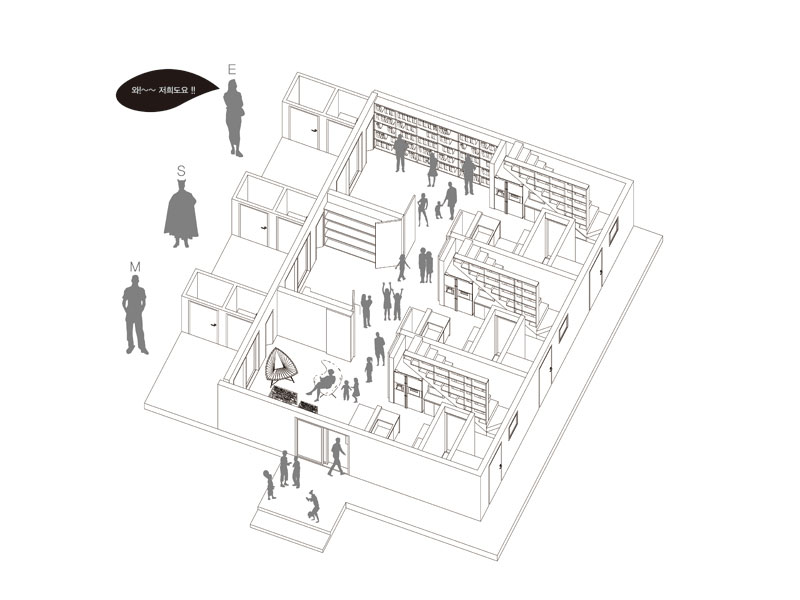 Architects: JYA-rchitects
Photography: Hwang Hyochel