The C2 House, a geometric and enigmatic structure, serves as a musician's private weekend home. Located in Kawagichiko, Japan, not far from the famous Mt. Fuji, the geometrically precise appearance of this small house took much of its inspiration from the site's challenging wooded slope and extreme weather conditions, both in summer and winter.
Designed by Curiosity, a Tokyo-based architecture firm founded by Gwenael Nicolas, the most prominent feature of this intriguing house is a dramatically sloped aluminum roof acting also as the facade.
A beckoning mysterious wooden footbridge leads one over a river of pebbles into a dramatic open air entryway, where one can choose to enter this retreat, or continue to the back to privately enjoy nature.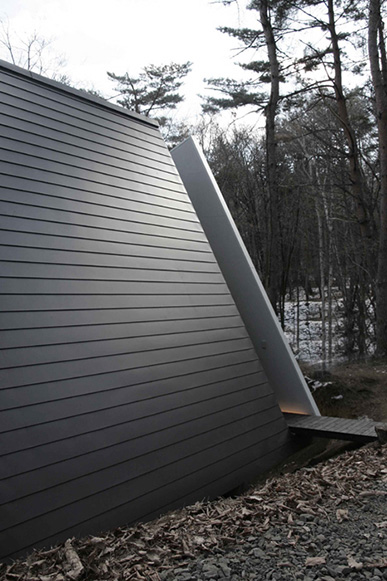 Inside, the interiors are minimal, light, and cozy. Warm white hues play off highly polished wooden floors dusted with natural light coming from hidden bands of roof windows. In the main living area, finely crafted wood volumes bring exactitude and warmth to the interior and satisfy the storage needs of the kitchen. Customized seating covered with soft tan fabric create a cozy reading nook.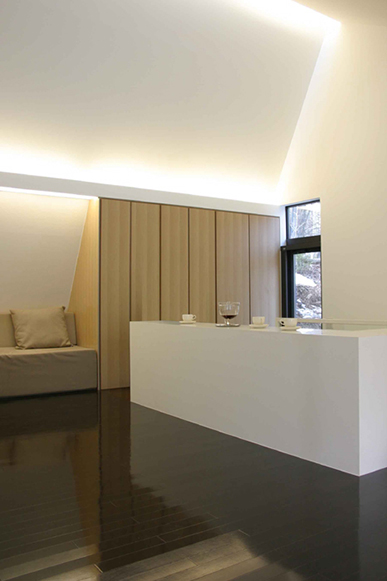 Most strikingly, large windows connect the inhabitant to nature opening the room to the surrounding forest, while large sliding panels covered in textile focus the energy of the space inward.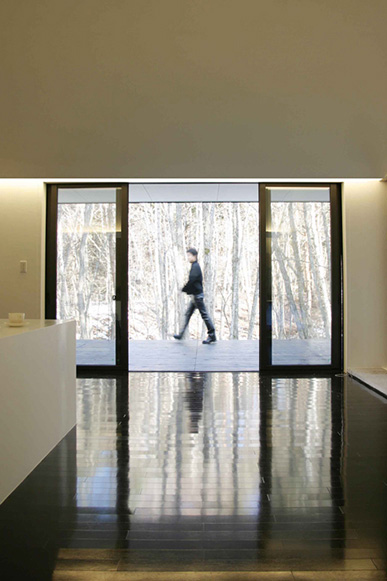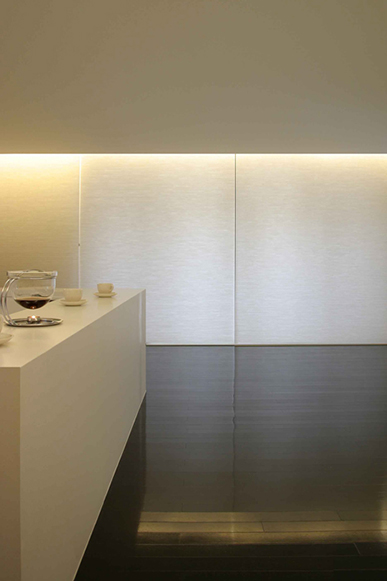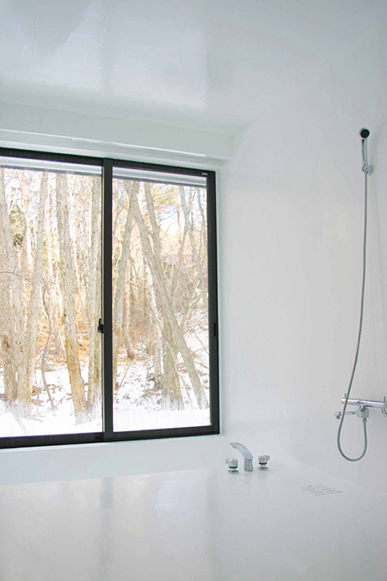 Architect: Curiosity
Photography courtesy of Curiosity
This post was contributed by Snowray