Hearing great music never looked better. Osound is a superior wireless audio system with a beautiful and clean modern look. Its Italian designers like to say that it is 'shaped like a sunrise'. This means that it is circular and the top three quarters so are one color while the base has different tone and texture. The Osound is available in 6 great color combinations and it has a 'gestural interface' which gives it a real hi-tech feel.
The Osound comes in a wonderful variety of colors to best compliment the decor of the home. The base is always black and you can choose the 'sunrise' in either grey, white, green, burgundy, brown or black. The Osound easily mounts on your wall and its dimension are 40 cm in diameter x 7 cm height (it weighs 2.2Kg.)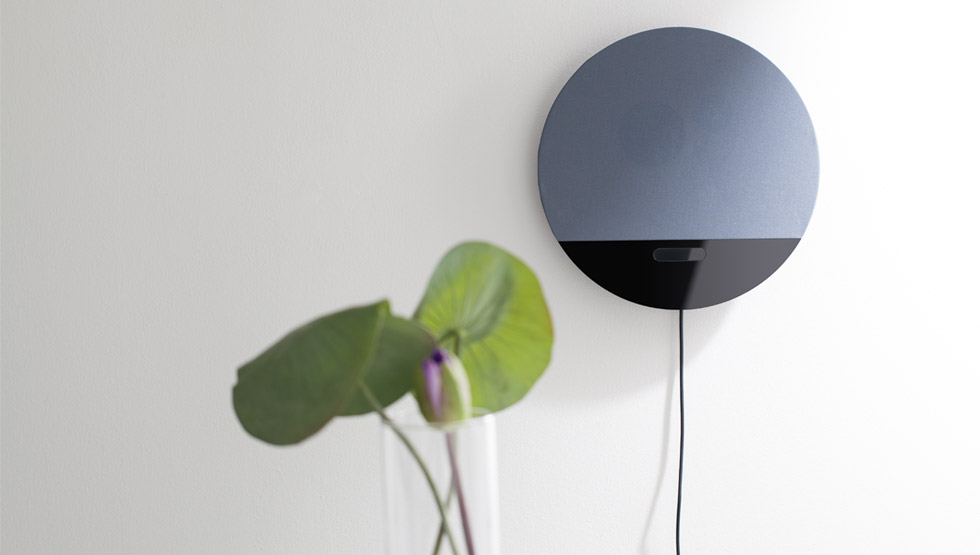 Using the Osound you can play your favorite music from any one of your wireless enabled devices via Bluetooth 2.1 and higher. Operating the Osound is very easy. There are two sensors on the base. Depending on how you touch them- together, separately and in which order, you command such functions as play/pause, volume up/down previous/next song. The Osound comes with a 3.5" speaker low/mid range and a 2" tweeter. Its power amplifier is 2×6 W (12V) and its response frequency is 85 Hz to 20 kHz. Its uses 100-240 AC 50-60 Hz electrical power and comes with an AC/DC 12 V 2 A.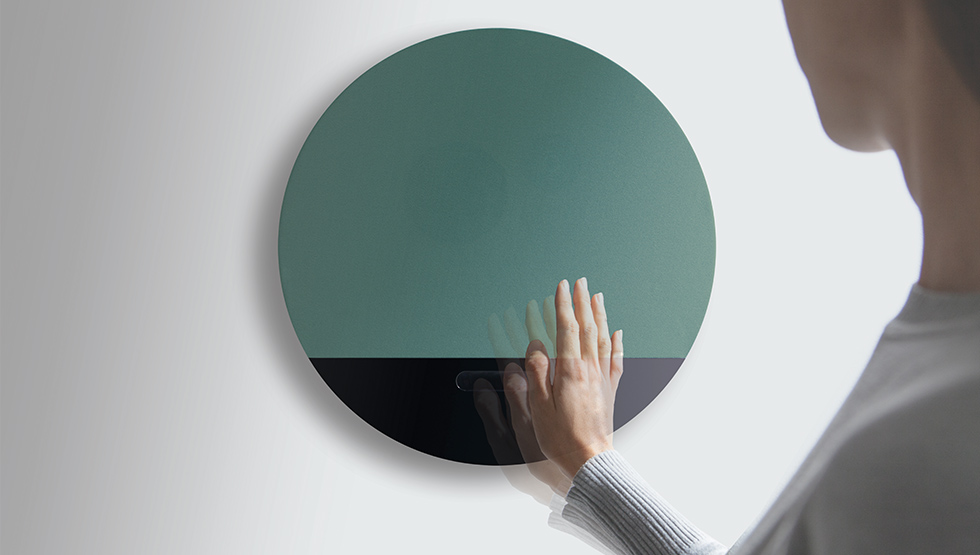 Designers: Digital Habits
Photography courtesy of Digital Habits