Philips has developed new wireless speakers that let you enjoy music, movies and games at a totally new level. The Fidelio E5 Wireless Surround Sound Speakers let you disconnect the wireless speakers from the main speaker body and place them anywhere in the room. The result is superior surround sound on demand!
The speakers not only sound great, they also look great! The Fidelio E5 have a sleek contemporary design that includes delicate details such as authentic leather handles and wood on top of the satellite speakers. With their firm and clean shape, they beautifully blend in with any modern decor.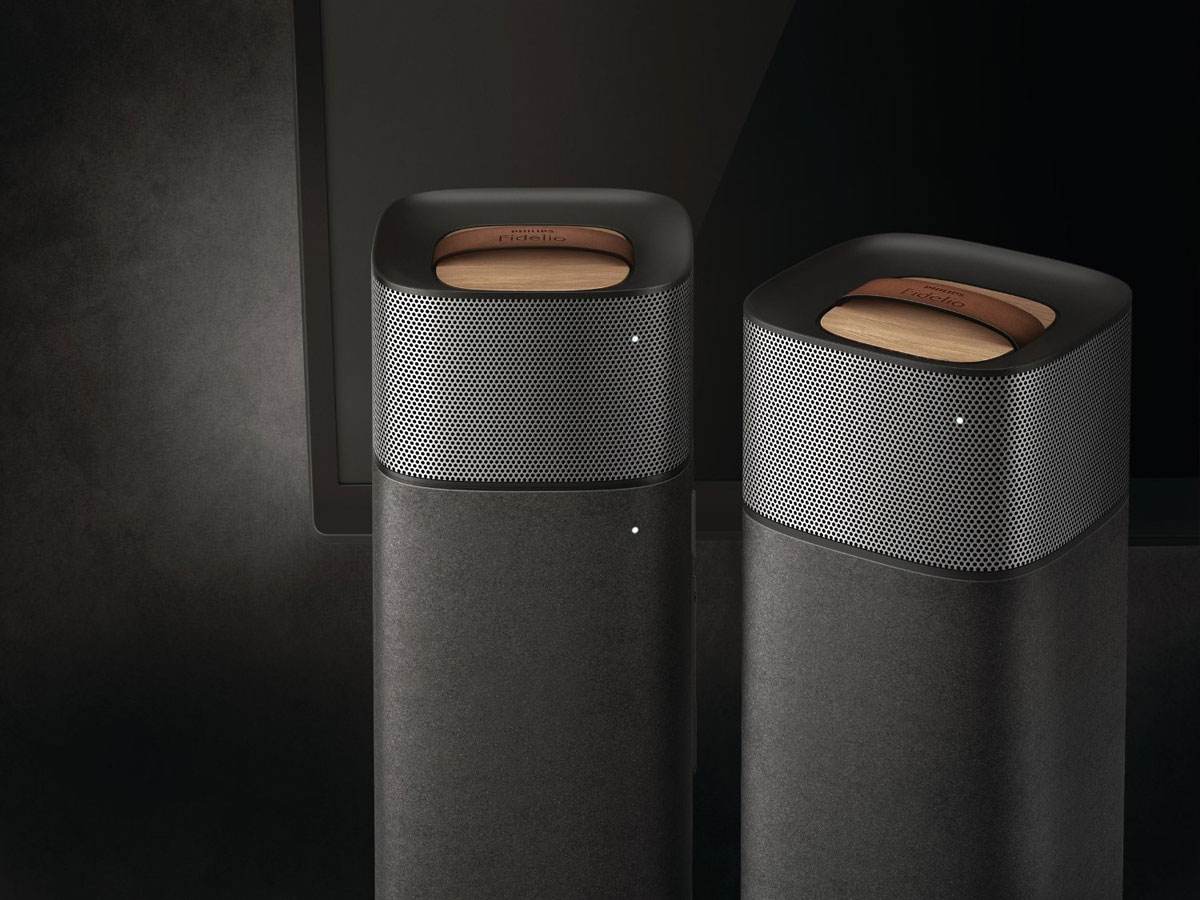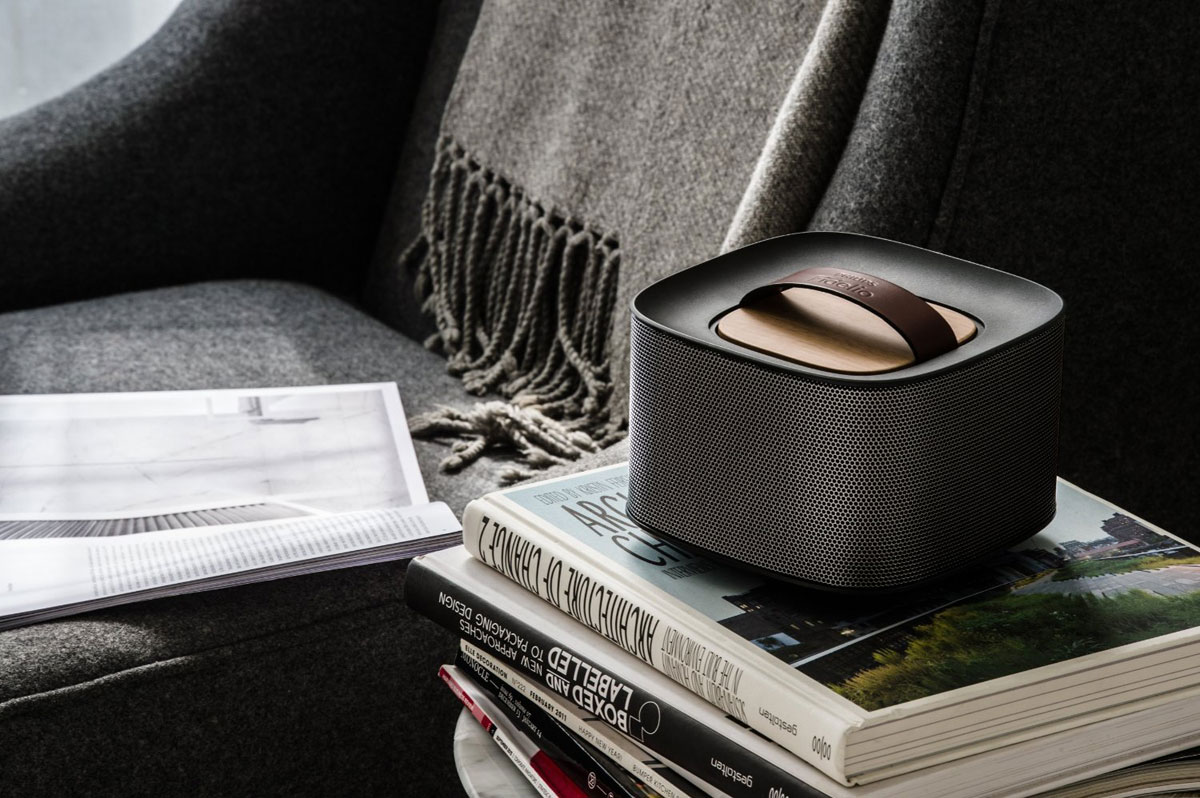 In order to enjoy a 5.1 surround sound experience, all you need to do is detach the wireless surround speakers from the speaker's top and place them at the back of the room. The speakers operate on a unique frequency which is different than Wi- Fi and Bluetooth and as a result, there is no network interference.
Also, the speakers are battery powered and can last up to 10 hours, giving you the freedom to place them wherever you want. When you are finished, you can easily reconnect them and have them deliver great sound for your TV or audio system.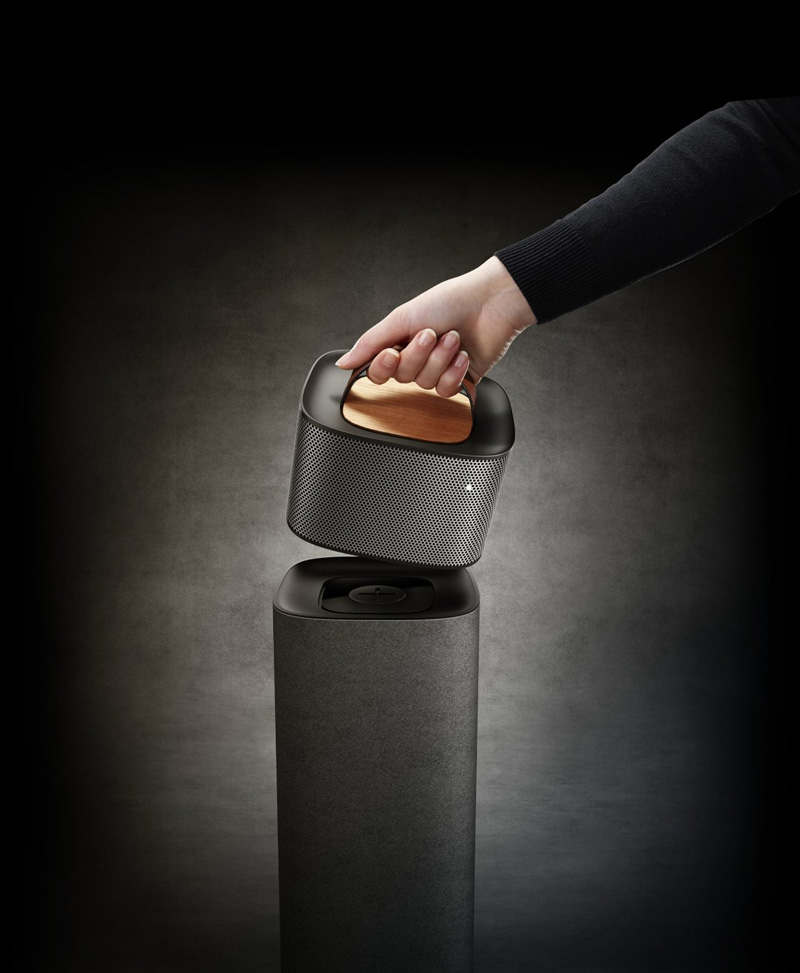 The Fidelio E5 Speakers are also compatible with Bluetooth technology and you can use them to play music from any Bluetooth enabled device (thanks to a technology called Near Field Communications). They also have HDMI connectivity (2in, ARC, CEC) so that you can use them with your TV and control them with your TV remote. You can also use the HDMI2x to connect the speakers directly to your Blu-Ray and game console and keep one cable only for TV use.
The sound quality of the Fidelio E5 Speakers is exceptionally high and they received the 'Best Product' award in 2014-2015 by EISA (European Imaging and Sound Association).
Design: Philips
Photography courtesy of Philips
Buy This Item