Remember the ghettoblaster from the 80's? Well, Berlin-based designer Axel Pfaender decided to give it a modern comeback. The execution is absolutely brilliant! Made from recycled cardboard, the Berlin Boombox has a cool, sturdy outer shell and it is also equipped with a state-of-the-art sound system that is compatible with any smartphone or MP3 player.
The design of the Boombox is pretty awesome and it comes in 7 different colors- the original white, brown made from 100% recycled cardboard, pink with navy, mint with navy, white and blue. There are also two versions with 'Yo! MTV Raps' written on them- one in mint and purple and the other with mint with black and white. If you want to get really creative, you can order the Montana Boombox which is a simple white cardboard that comes with 6 markers so you can paint your own Boombox!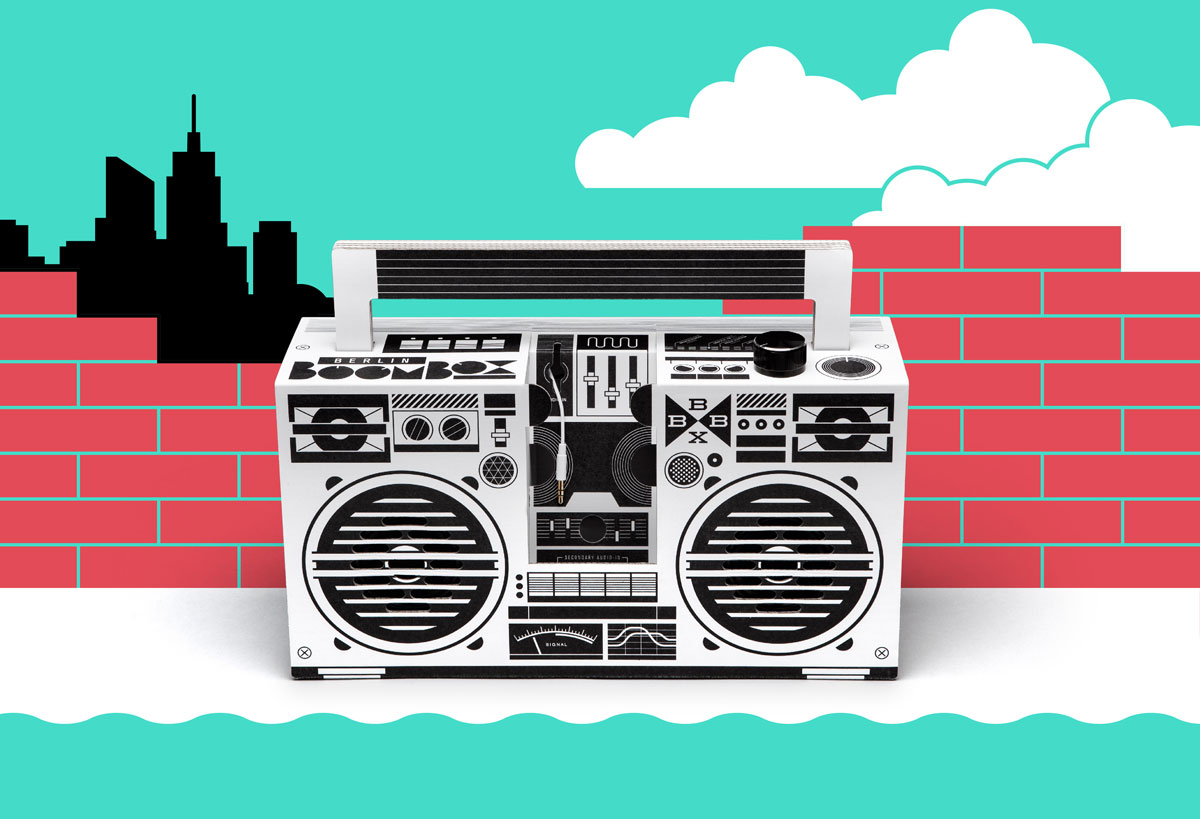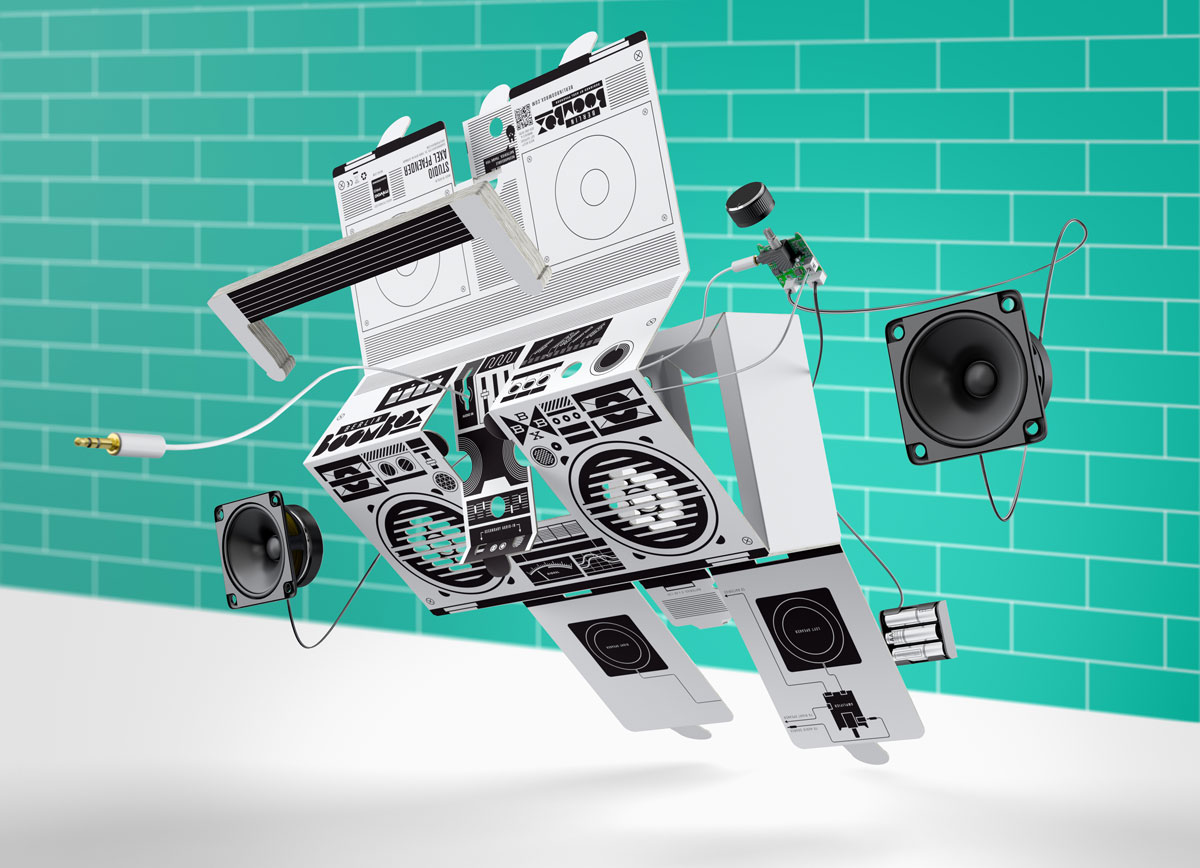 The Boombox is very environmentally friendly and is packaged as a Do It Yourself kit that includes a die-cut cardboard structure and all electronic parts. The assembly takes only a few minutes and is easy, glue-free and tool-free.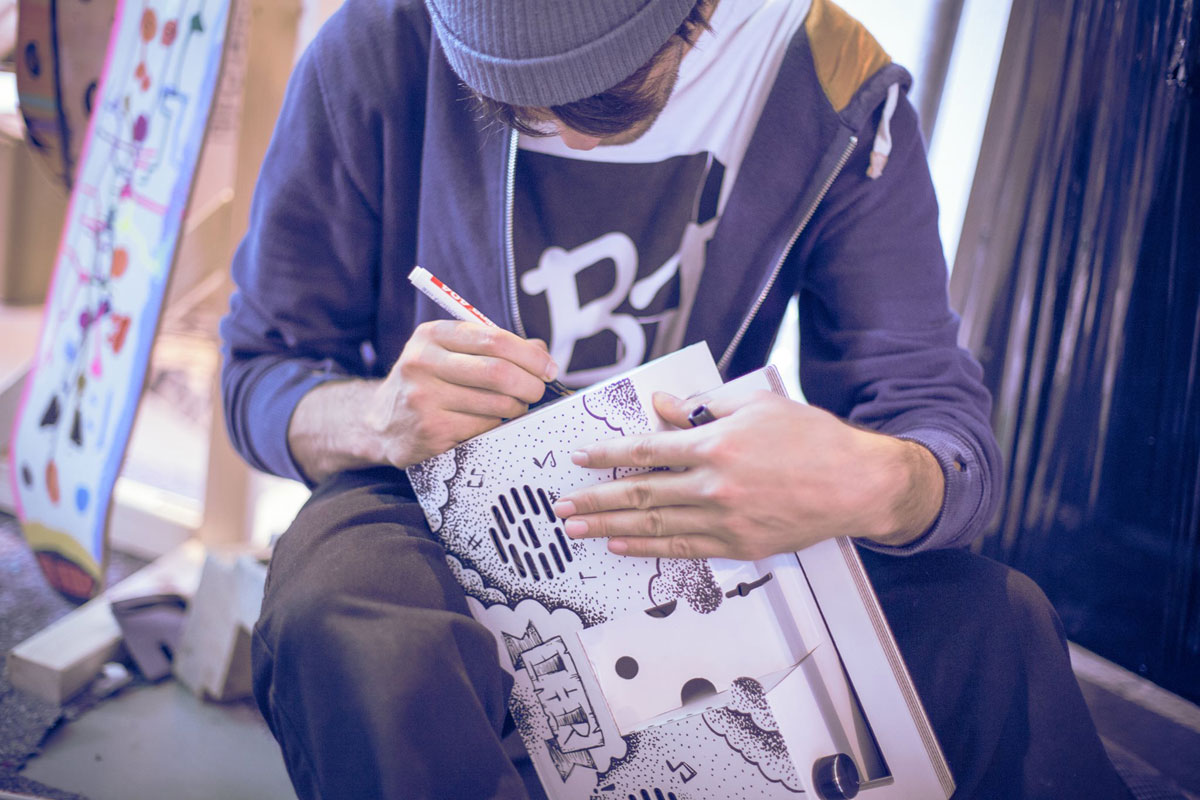 The dimensions of the Boobox are width 355 mm (14 inches) x height 250 mm (9.8 inches) x depth 120 mm (4.3 inches) and it weighs 850 grams. The speakers and amplifier are German engineered by MIVOC Pro. The Stereo amplifier is a Class D SMD, with 2×5 watts and 92% efficiency. The are two MIVOC PRO speakers that are 75mm/3" fullrange, with 4 Ohm, and a range of 60 – 20.000 Hz. The Boombox uses 3 AA batteries that are included in the packaging and enable up to 200 hours of music.
Design: Axel Pfaender
Photography courtesy of Berlin Boombox
Buy This Item