The Samsung Shape Wireless Audio System is an incredibly advanced sound solution that lets you enjoy music at a whole new level. The system ranges from an advanced speaker that has a sleek and sophisticated triangular design to an integrated multi-room setup that enables you to control the music played in every room in the house.
The Shape System introduces two new advanced speaker models- the M7 and the M5. The speakers provide superior audio quality and have Wi-Fi, Bluetooth and NFC technology that allows you to control them from your smartphone.
What also sets them apart is their unique design. They have a modern rectangular shape and you can place them either vertically or horizontally. The shape also allows the speakers to fit into smaller spaces or rest on narrow shelves. The speakers are available either in classic black or contemporary white. The only difference between the speakers is that the M7 is slightly larger than the M5.
The Shape system also includes an application that lets you control the Shape speakers in your home. The user-friendly app allows you to easily create playlists, adjust speaker volumes, send songs to individuals speakers and more. For example, you can choose 'party play' that plays the same song on multiple speakers, 'zone play' that plays different songs in different speakers or 'single play' that plays one song on one speaker.
At the highest level, the Shape system offers you an holistic solution for your home. You can create a home audio ecosystem by synchronizing other Samsung products (using a Hub) such as your TV and games and controlling them all with the application.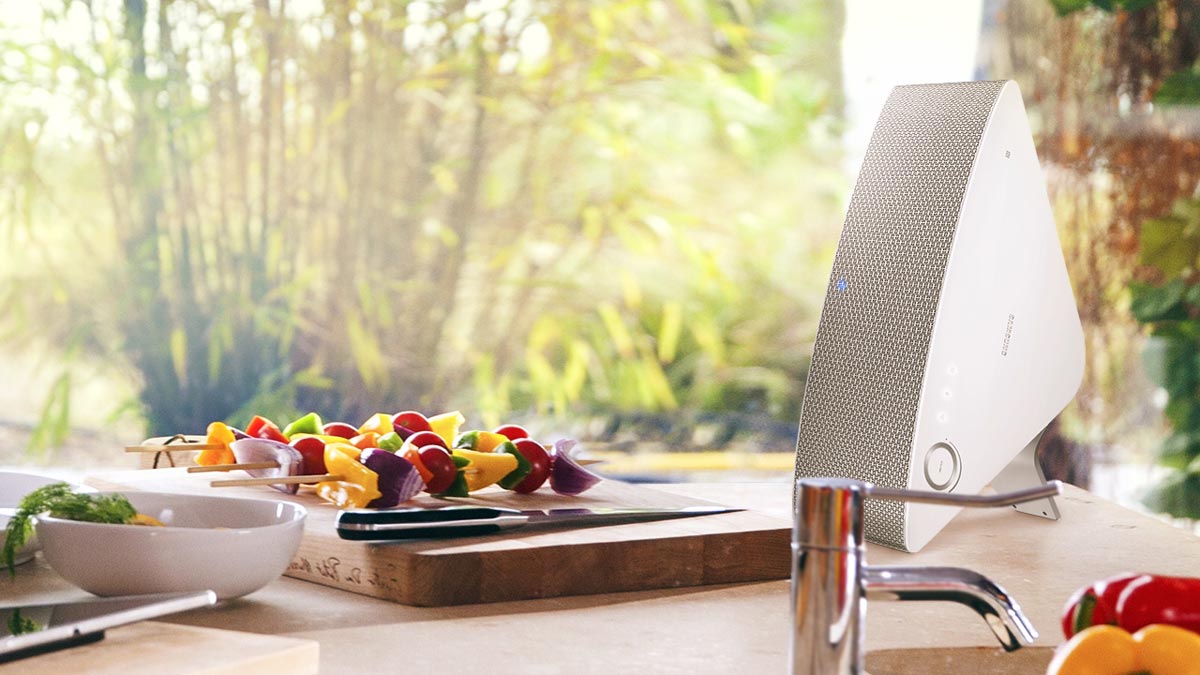 Design: Samsung
Photography courtesy of Samsung