Valenki Boots are traditional boots made from felt. They are worn primarily in Russia and their history can be traced back over 1500 years to the nomads of the Great Steppe. Love Winter is a Canadian design company that has taken on the task of reviving the popularity of these boots. Their reinterpreted gives it a modern twist and that includes colorful and stylish galoshes. Another great design feature is that on the bottom of the galoshes the words "Love" and "Winter" are imprinted. This means that when you walk in the snow you leave a trail of these optimistic words.
The Valenki Boots are available in three models- "Winter Warrior", "Winter Lover" and "Winter Magician". There are two parts to each boot- a tall wooly and the a removable galosh (available in Rocky Mountain Sky, Lime Escape, Grey Siberian Husky and Raspberry Glaze). The wooly is made from natural, water-resistant wool felt that is very soft to the touch and will keep your feet nice and warm. You can also wear the wooly around the house as a slipper. When you want to go out, you simply slip on the galosh and off you go.
Soft and lightweight, the Valenki Boots are available in sizes 6-11 US. They are made a little big for increased comfort so if you want a more fitted size you should order a size smaller.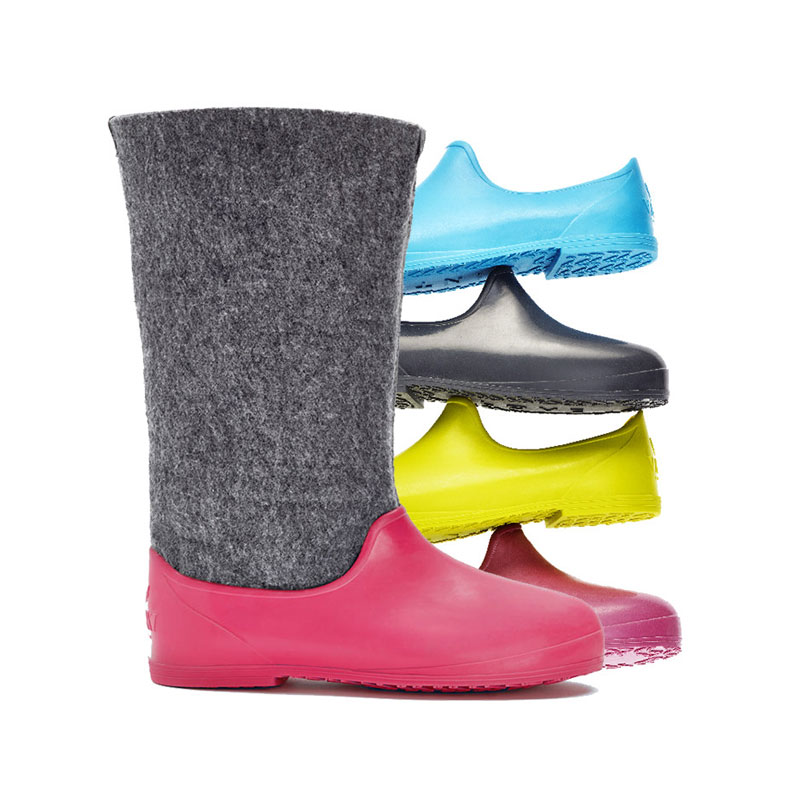 Design: Love Winter
Photography courtesy of Love Winter