Created for music connoisseurs, the Ferguson Hill FH001 Horn Speakers are truly the top of the line when it comes to audio quality and aesthetics. Their sound ranges from 150Hz-20KHz with no crossover. Their style combines massive transparent acrylic horns reminiscent of the very beginning of audio design with cutting edge 21st century technology.
The Horn Speakers are very efficient and can provide extremely loud sound with just 5 watts. This enables you to use them even with low powered amplifiers, however it is recommended to use amplifiers between 3-50 watts. While there is no crossover, you need a sub bass unit below 150Hz.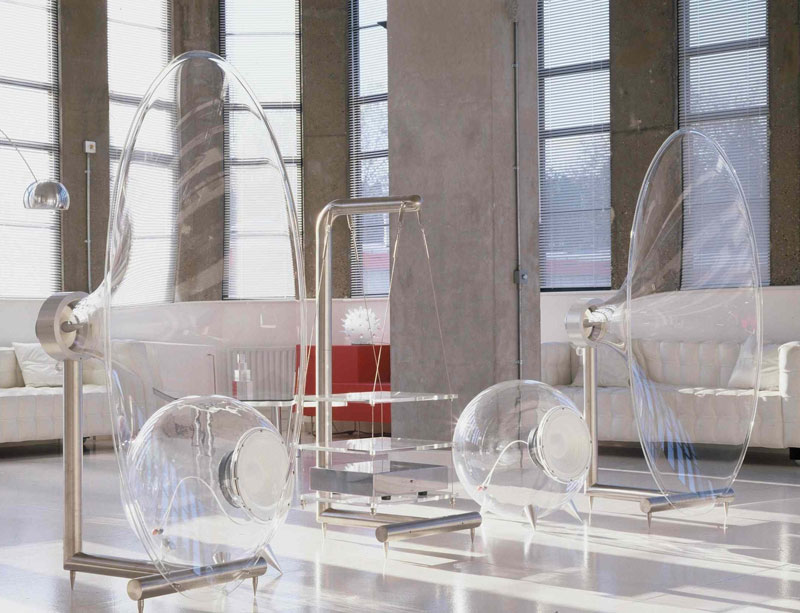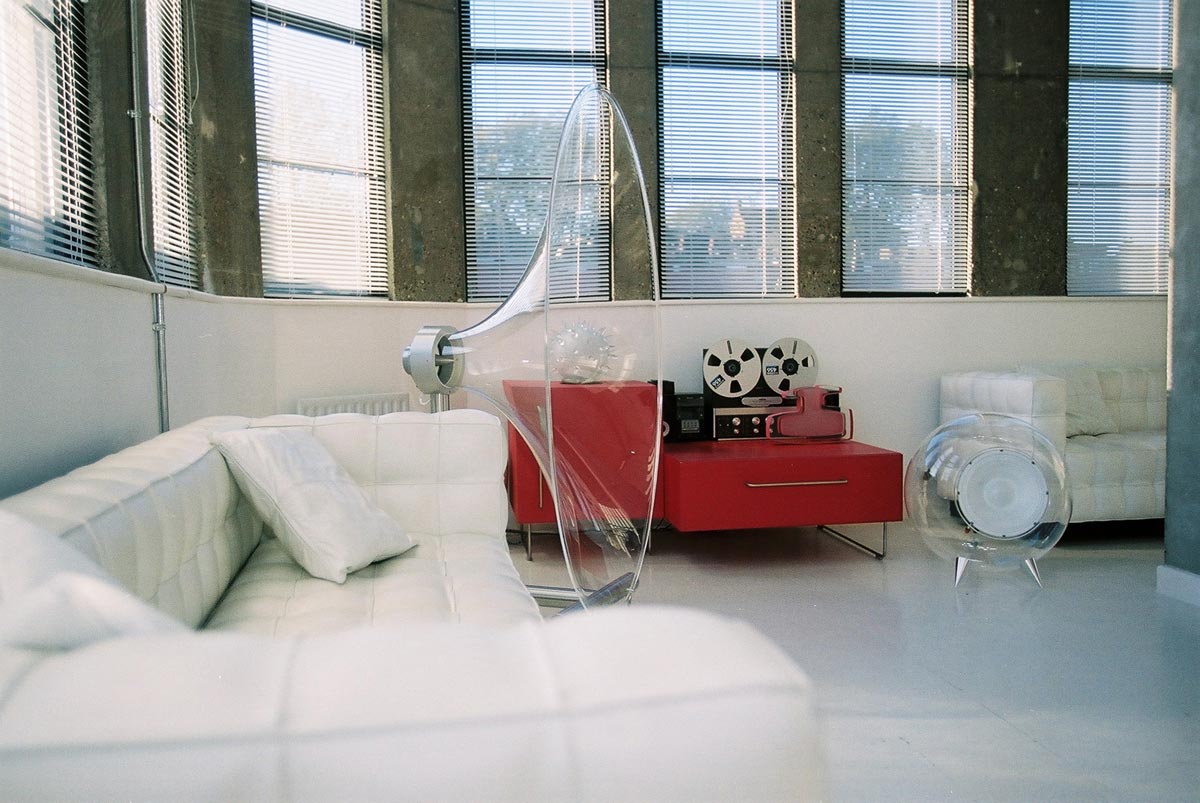 The horns are made from 8mm thick toughened cast acrylic that were precision molded to provide the best sound quality. The stands are made from stainless steel and have a satin polish with internal damping and integral spikes. The support ring and phase plug are constructed from aluminum and have a protective anodized finish.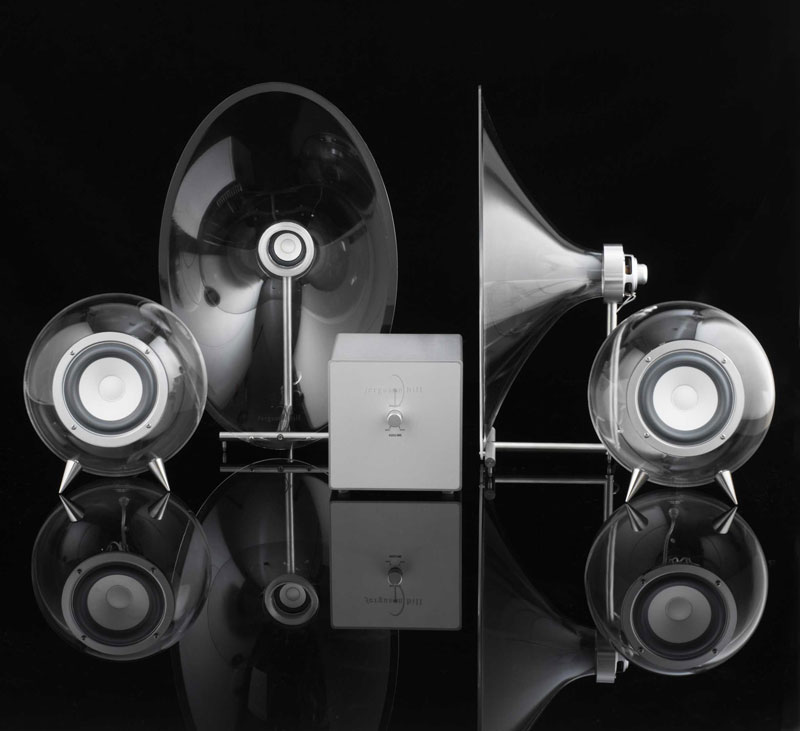 The dimensions of the Horn Speaker are height 1.65m X width 0.92 X depth 0.72 and it weighs 27 KGs (without the damping fill). Other specifications include a drive unit- modified Lowther DX3; sensitivity of 1M/1KHz/1 watt 100db; and nominal impedance 8 ohm.
Check out this video where Ferguson Hill team up with Ben Rousseau and Tillman Domotics to set up the FH001 Speaker System.
Design: Ferguson Hill
Photography courtesy of Tillman Domotics