The 11+ Sound1 speaker is a portable, Bluetooth enabled system that lets you enjoy great music anywhere, anytime. The Speakers provide a clear and crisp stereo sound and what really sets them apart is their designer detail. They have a very minimalist style that is attractive and smart and makes using the speakers a true delight.
The Sound1 Speaker actually consists of two speakers that can work separately or can be combined into one unit. Each speaker has a magnet in it so when you want to join them you simply place one on top of the other. Also, the bottom edge of each speaker is cut at an angle so that you can tilt it and get the perfect sound trajectory.
Another great design feature is that there is an empty space at the bottom of the speakers into which the cable neatly fits in. There are also small LED lights that let you know the status of the speakers and gives them some added sparkle.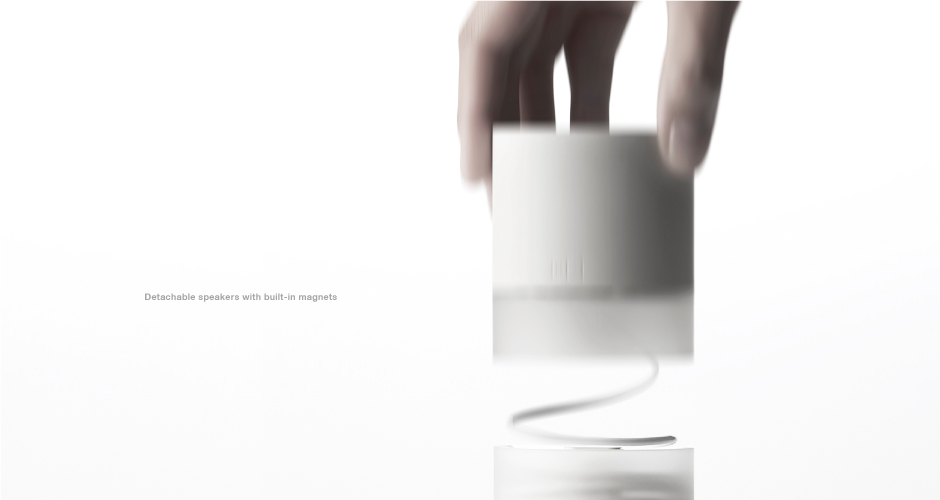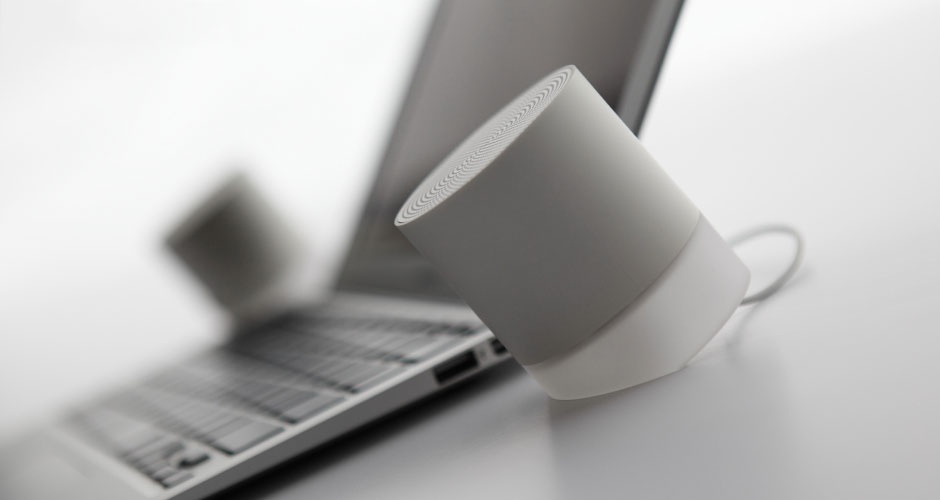 For perfect audio using your iPad, you can attach the speakers, roll them into their cover and place the unit under your tablet. This way you will enjoy a great viewing angle and also great sound.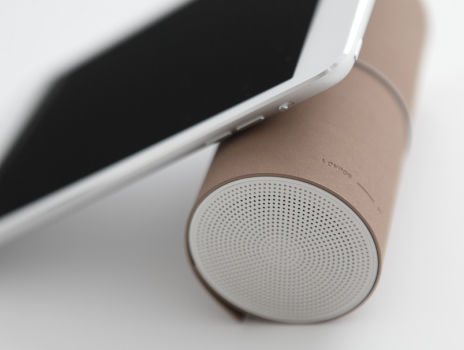 The speakers come in classic white and their bottom part is a transparent matt white. Using the speakers you can enjoy up to 20 hours of Bluetooth playtime. Its dimensions are 57.5 x W 57.5 x H 66 mm. Each speaker has an output power of 3 watts.
Design: 11+
Photography courtesy of 11+