With a splendid blend of mass and voids, Smerin Architects maximized urban living in a new five-story London home. Nestled within traditional period houses, this is clearly contemporary in style. It gives a nod to history in scale and the brick facade. Yet it moves forward without superfluous detail.
Inspired by the design of housing in dense cities of the Far East, the home uses every inch to its full potential. Three bedroom levels top two floors of living spaces. Large square steel framed windows address the street, revealing the living areas and just glimpses in to sleeping areas above. Vertical brick screens cover the windows of the stairwell, an interesting motif that's repeated on the garden side.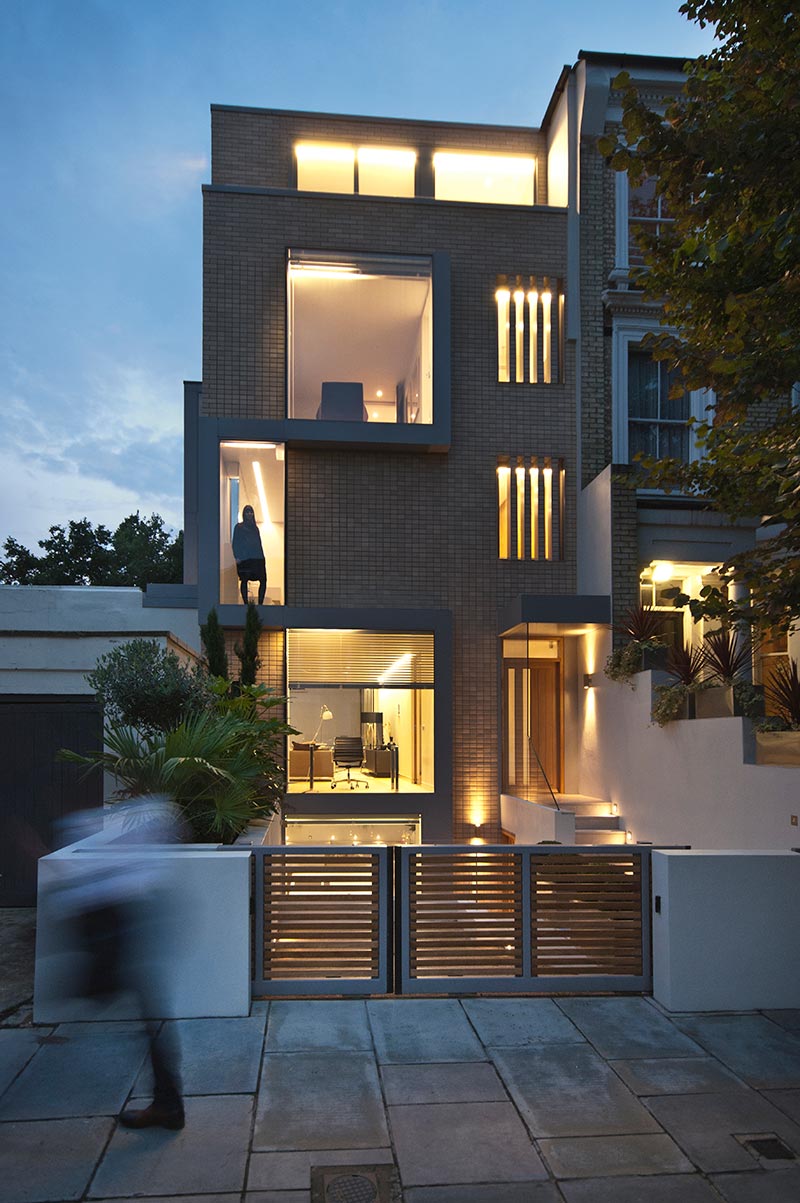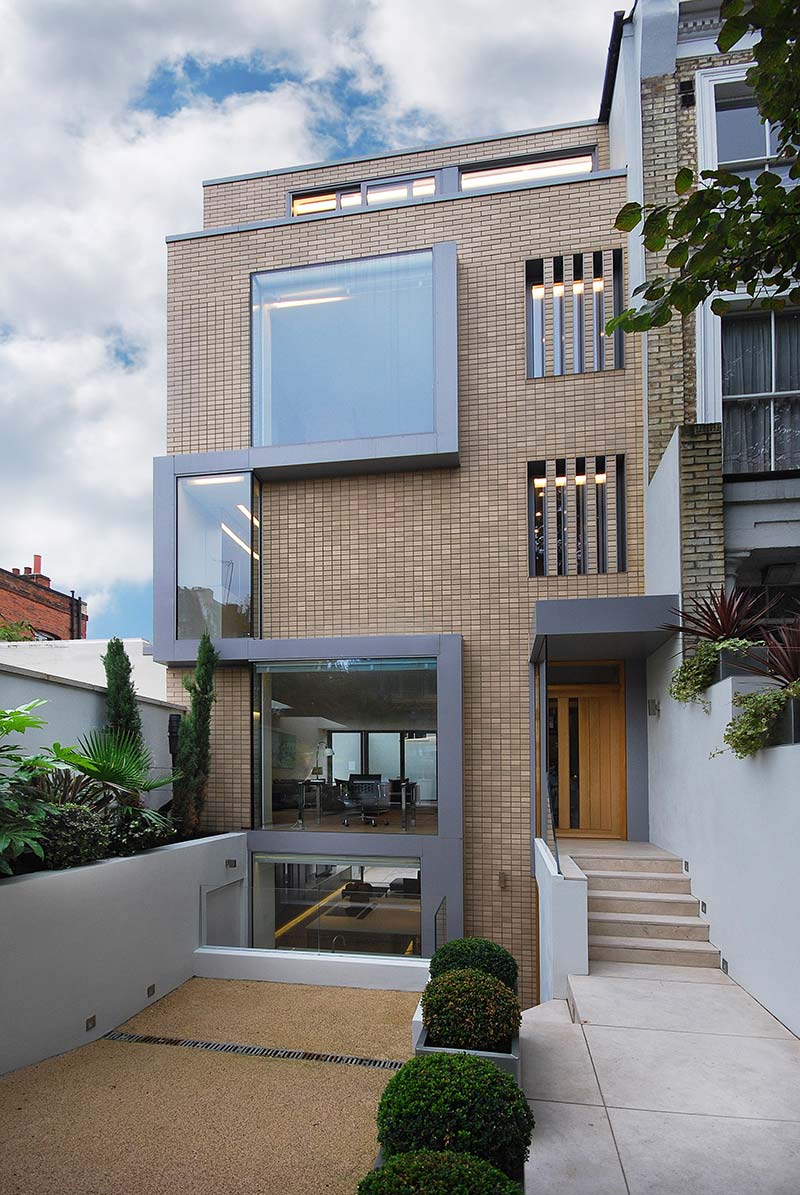 The garden level open living, dining, and kitchen area are streamlined and their garden wall is comprised entirely of folding glass doors. As the garden is walled and quite private, this expands the home's usable area without compromising personal space. The lounge above repeats the wall of folding glass doors to view the garden below. When the doors are open, glass panels are used for a rail, providing safety without limiting daylight.
Adjacent to the garden, there's a slice of glass floor separating the lounge from the living area. It not only increases the natural light below, it provides a spatial lightness and floating sensation. On one side, the two lower floors extend just past the upper levels in plan. Full advantage was taken of this slot by opening to the outside with a sky light.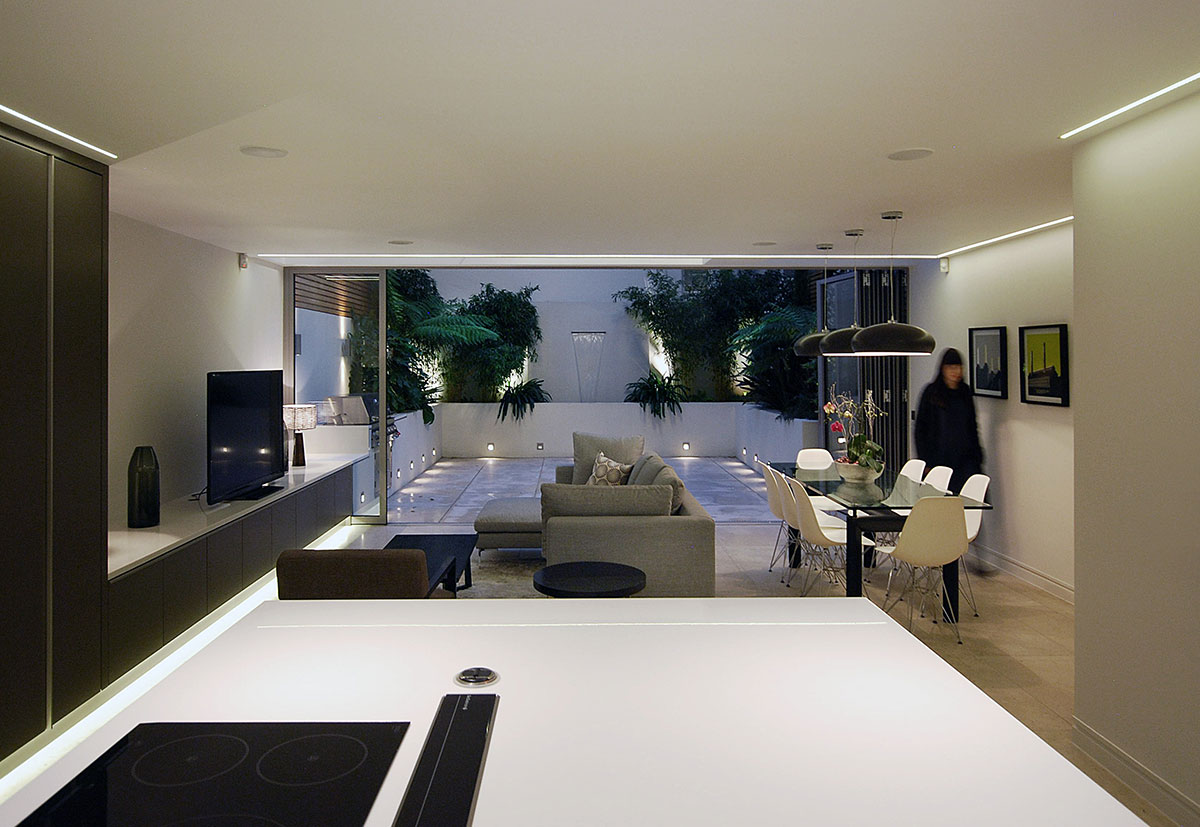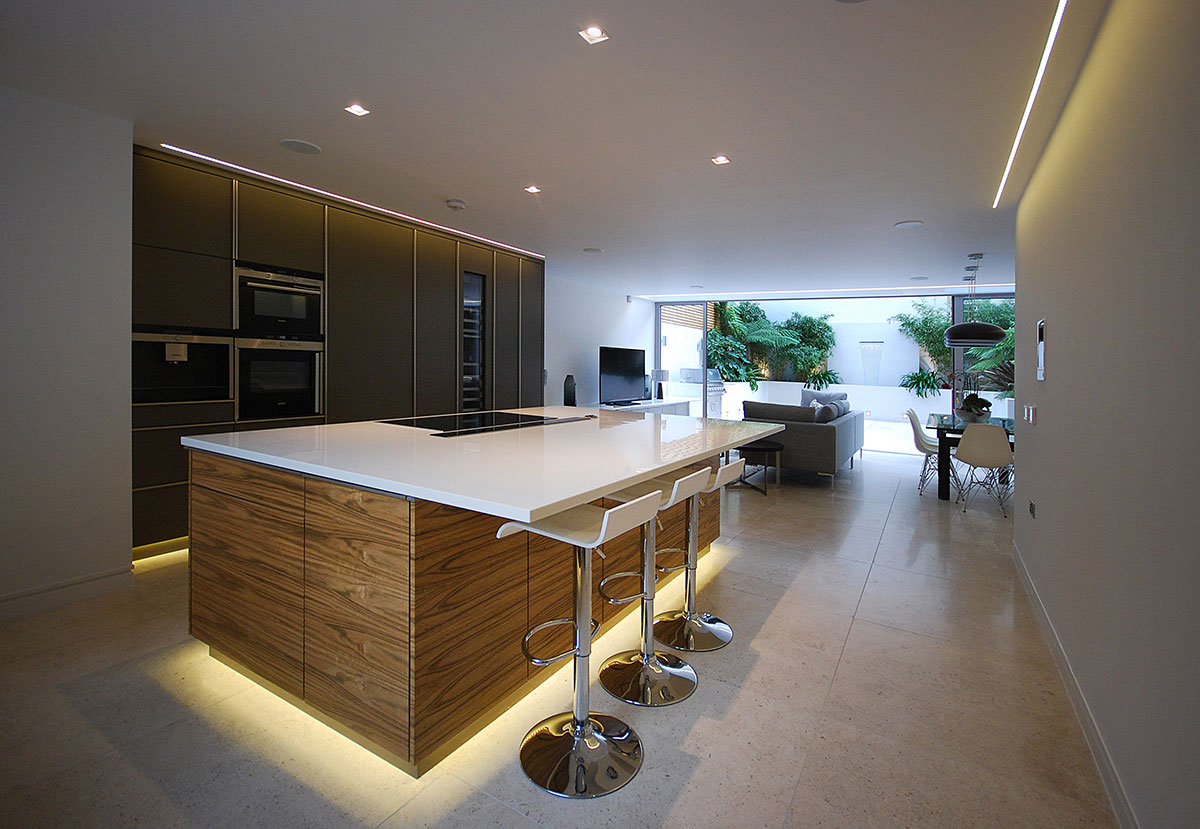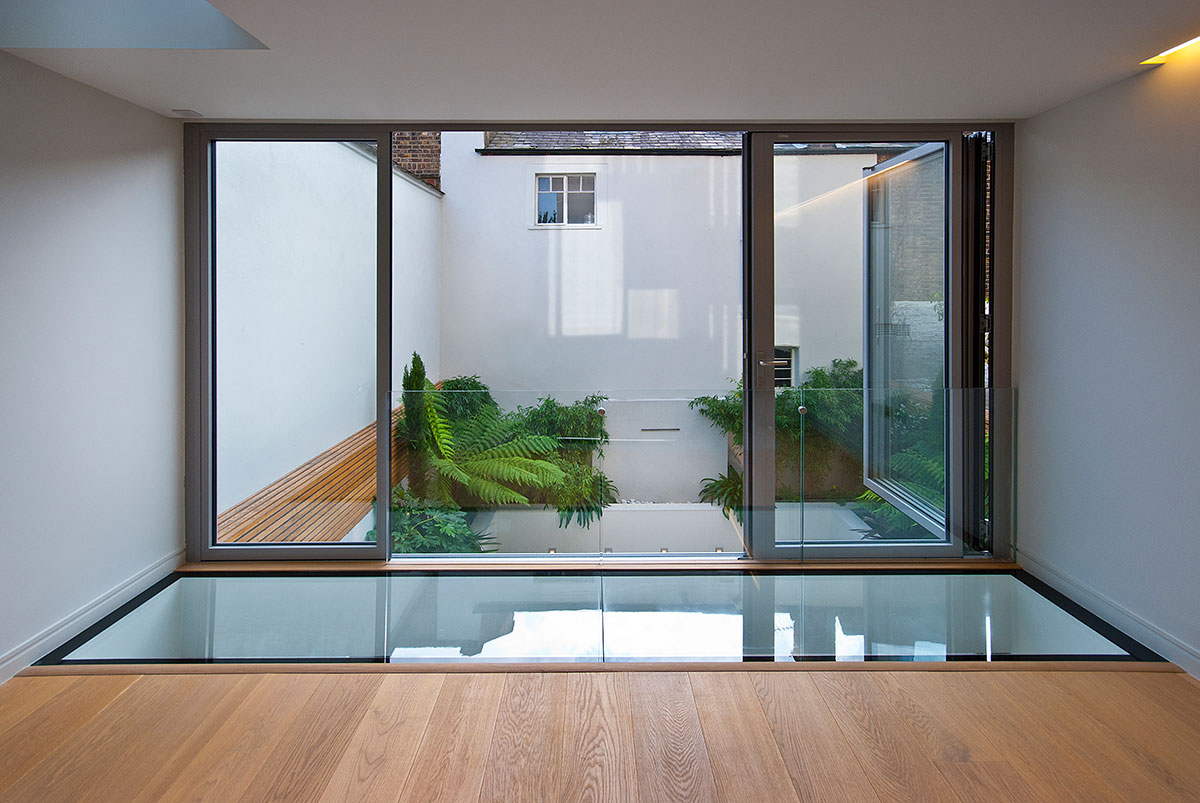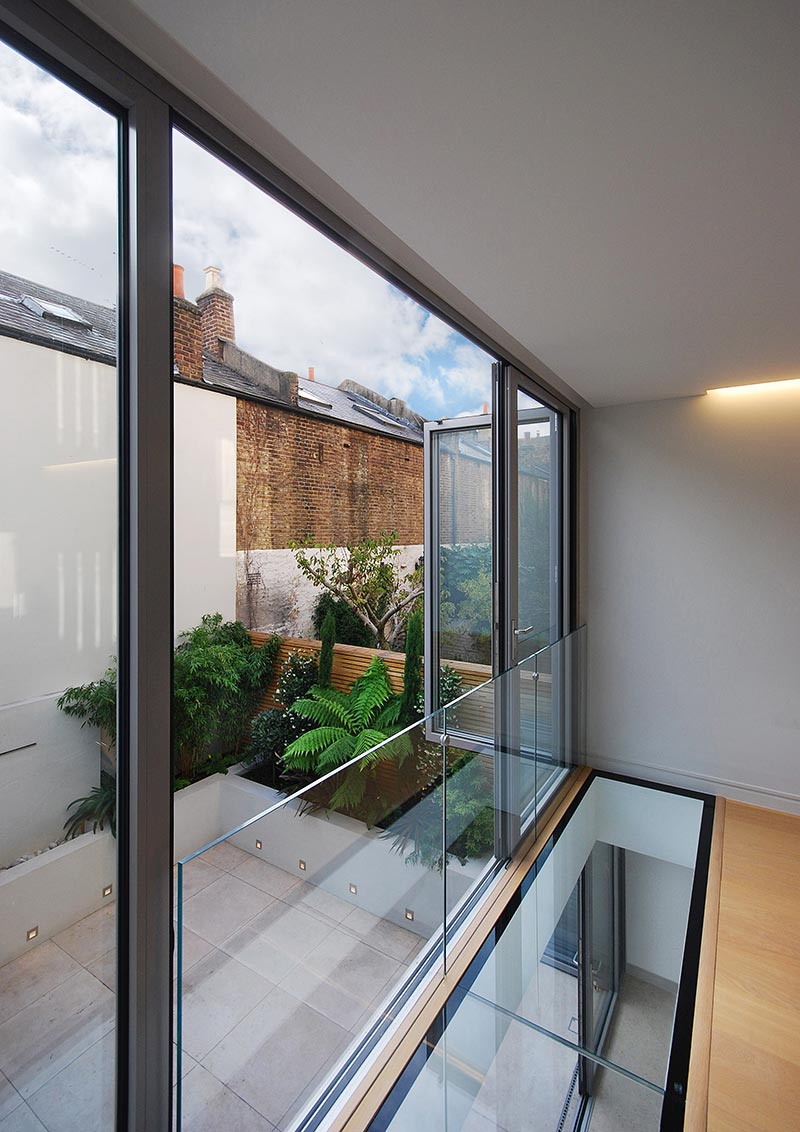 Architects: Smerin Architects
Photography courtesy of Smerin Architects