What artist wouldn't want to create in this amazing studio? Designed by Christian Tonko, the hillside workshop is industrial in form and material. It's very reminiscent of an artist's urban loft in a former factory. The resident artist paints and sculpts here, sketching and painting small watercolors on the upper section and sculpting and painting larger pieces on the lower level.
The building realizes the client's goals in quietly sophisticated ways. First its inspiration originates with the ancient camera lucida, a device used by artists to aid in accurately drawing perspective. The modern light room frames views and enhances the artist's work on so many levels.
By manipulating day light through two main glazed openings, the bright chamber creates ideal lighting conditions for the artist. The southeastern exposure is angled and perpendicular to the slope. Exterior screens assist in controlling light and temperature in the upper studio. Square aluminum tubing forms rectangles extend out at both fully glazed ends. On the northwest, the open frames allow the artist to hang bronze sculptures.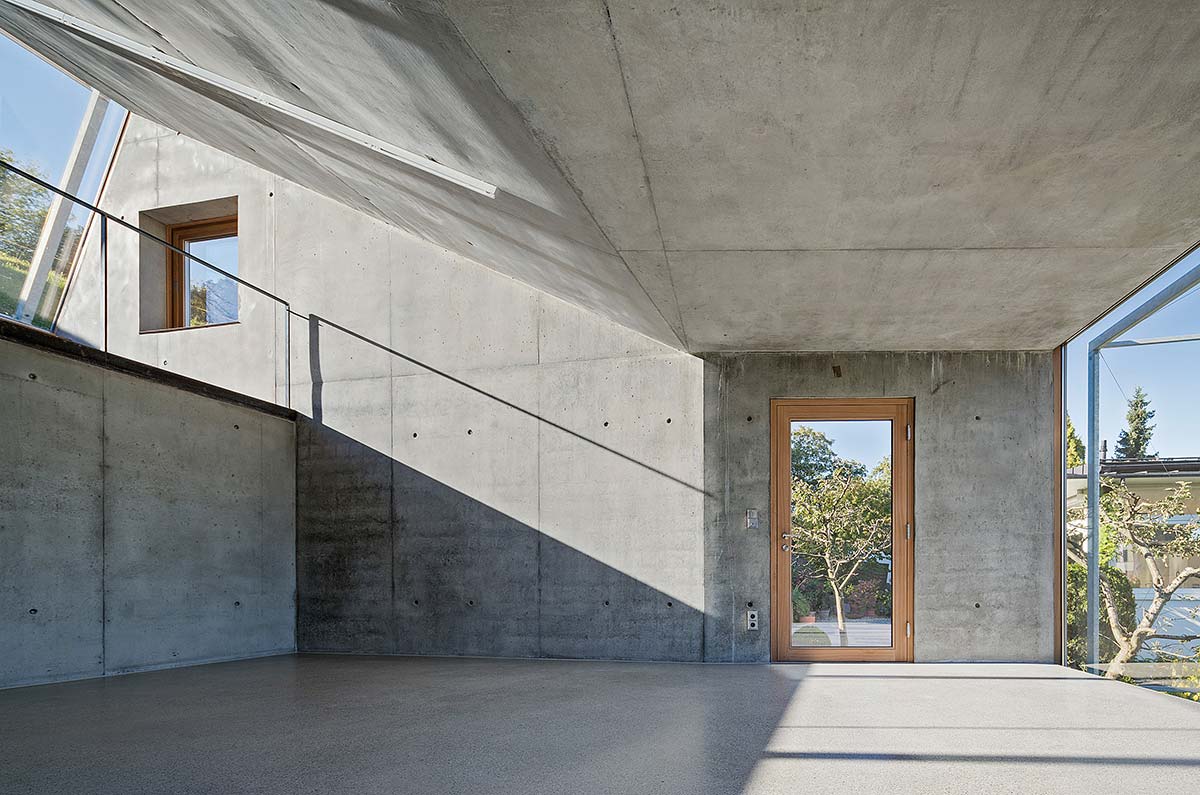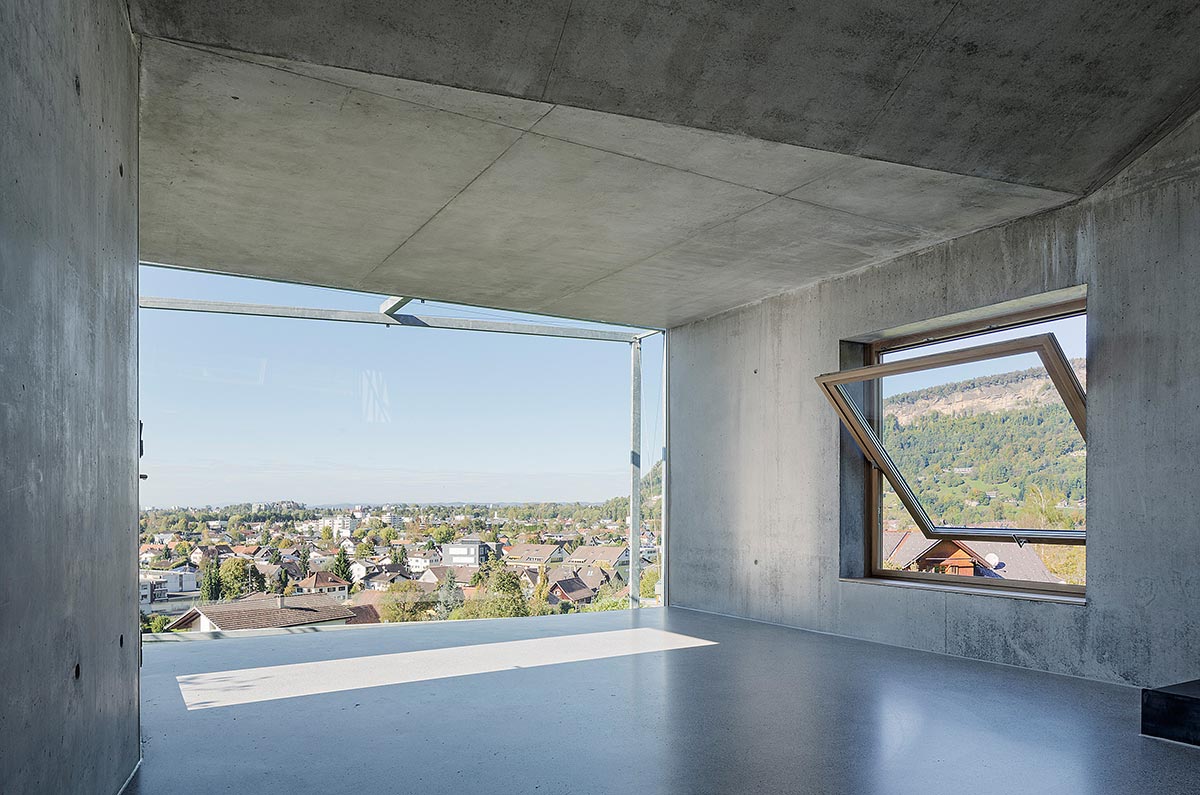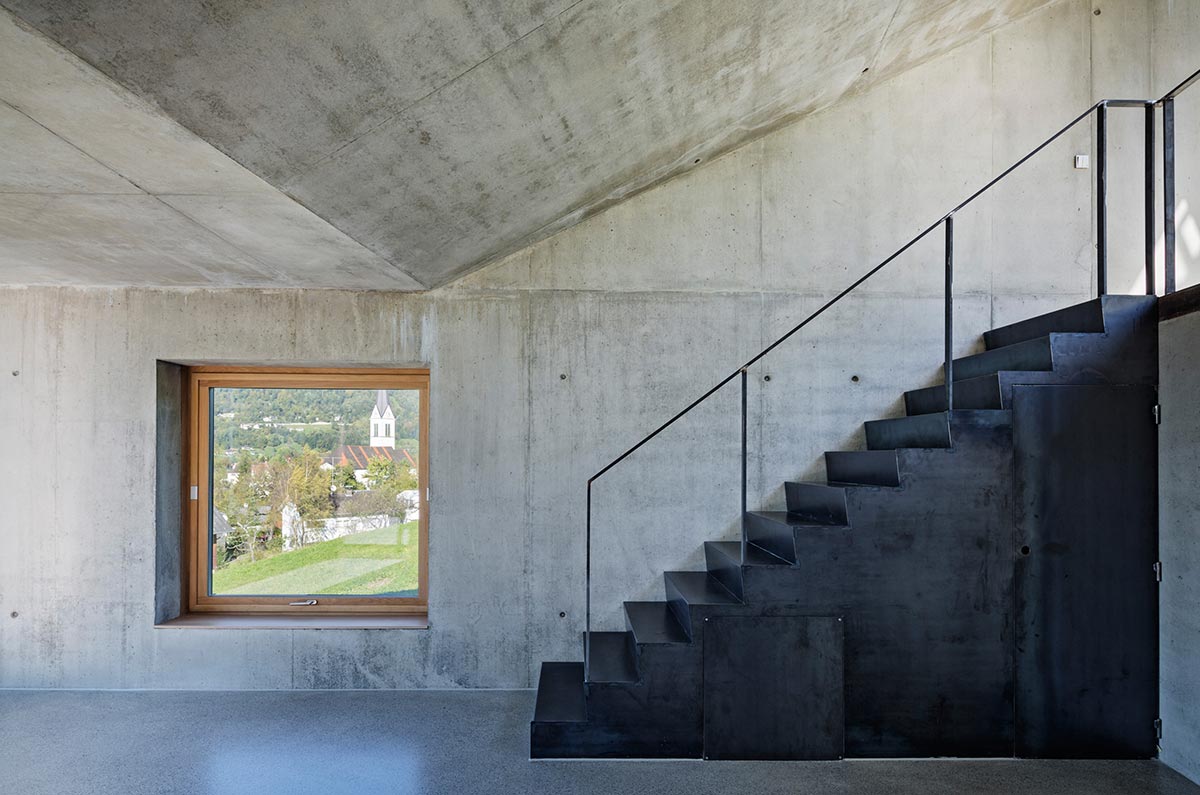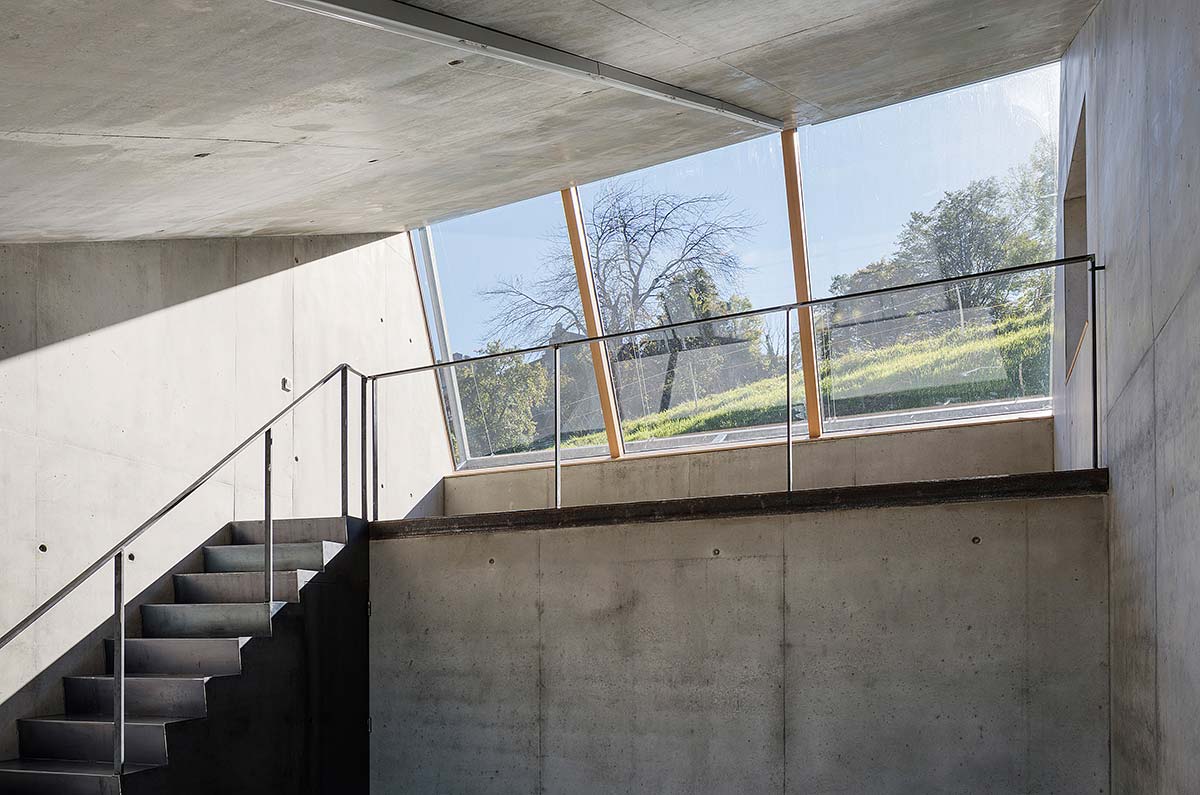 Like a rotated comma, the studio hugs the slope. It's wrapped in square sheets of weathering steel that randomly rotate and it seems to have been discovered rather than recently constructed. A pivoting square wood framed window on each level creates airflow as dynamic as the workshop.
Thick concrete panels form the rough walls and ceiling. As you travel up the weathering steel stair, the ceiling angle compresses you toward the small loft, guarded just by a thin steel rail.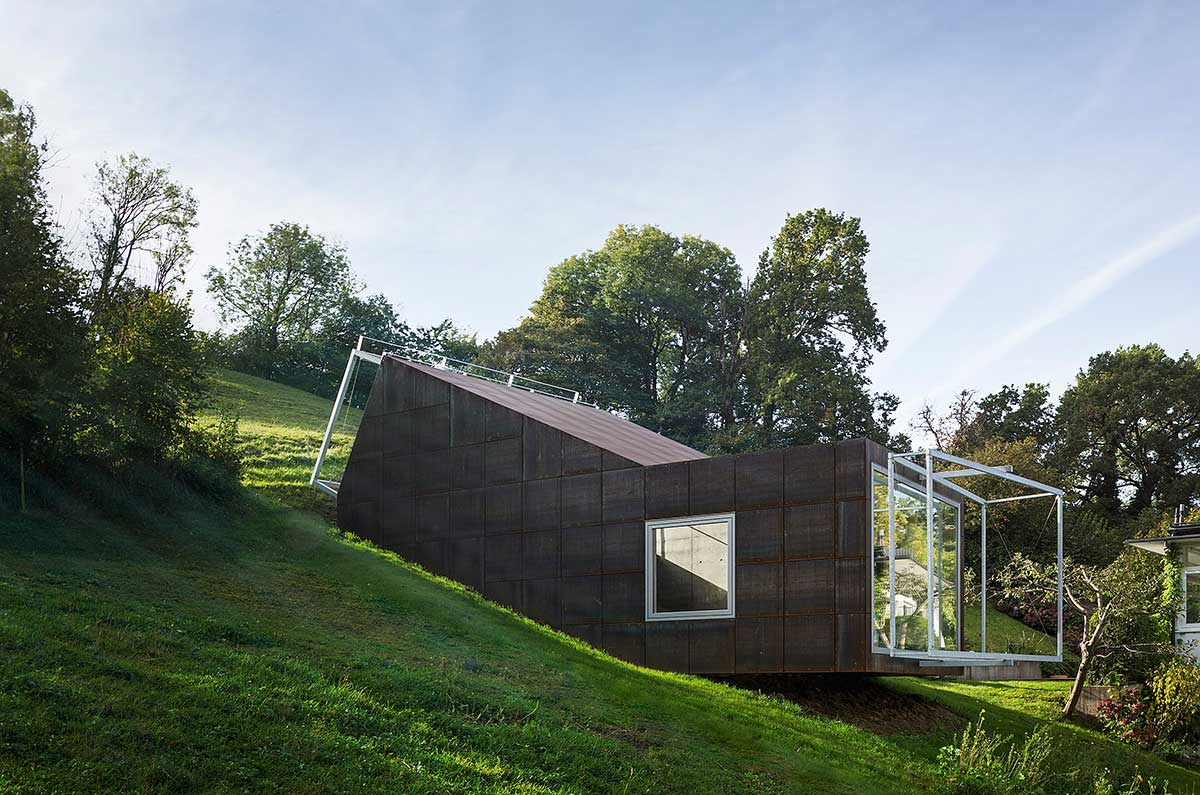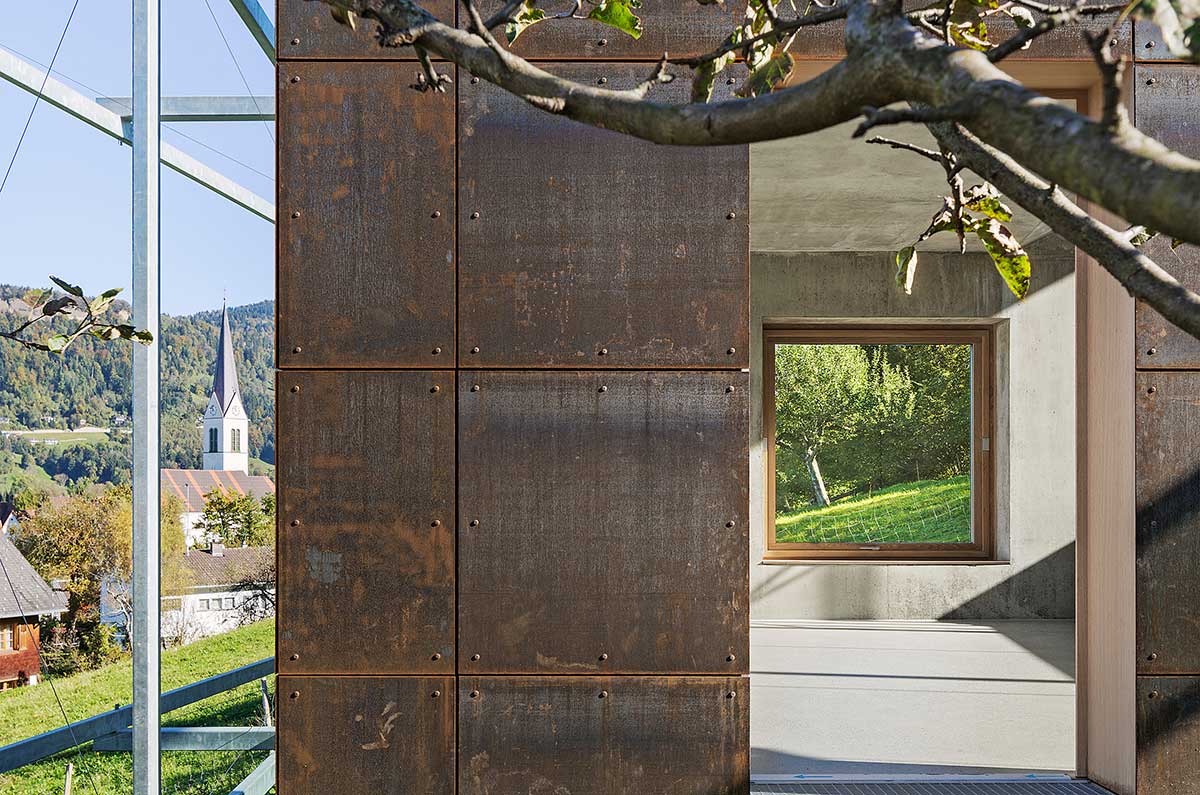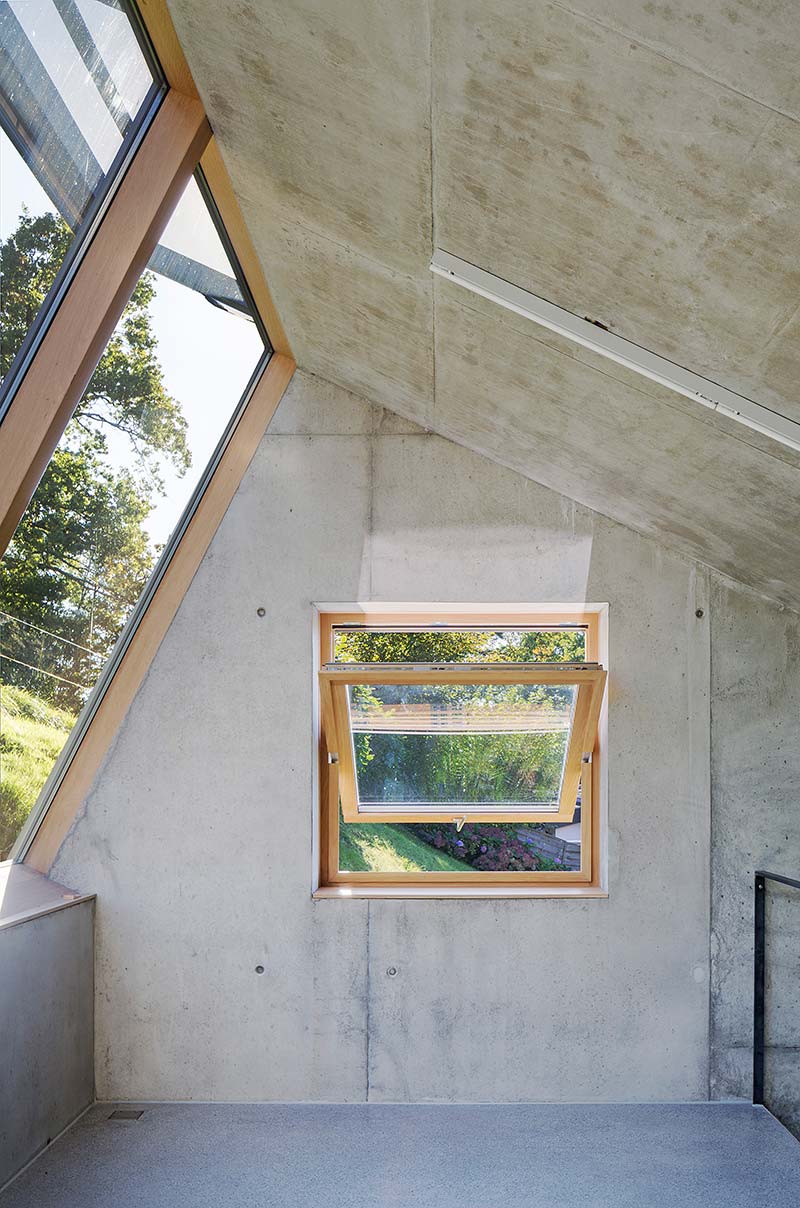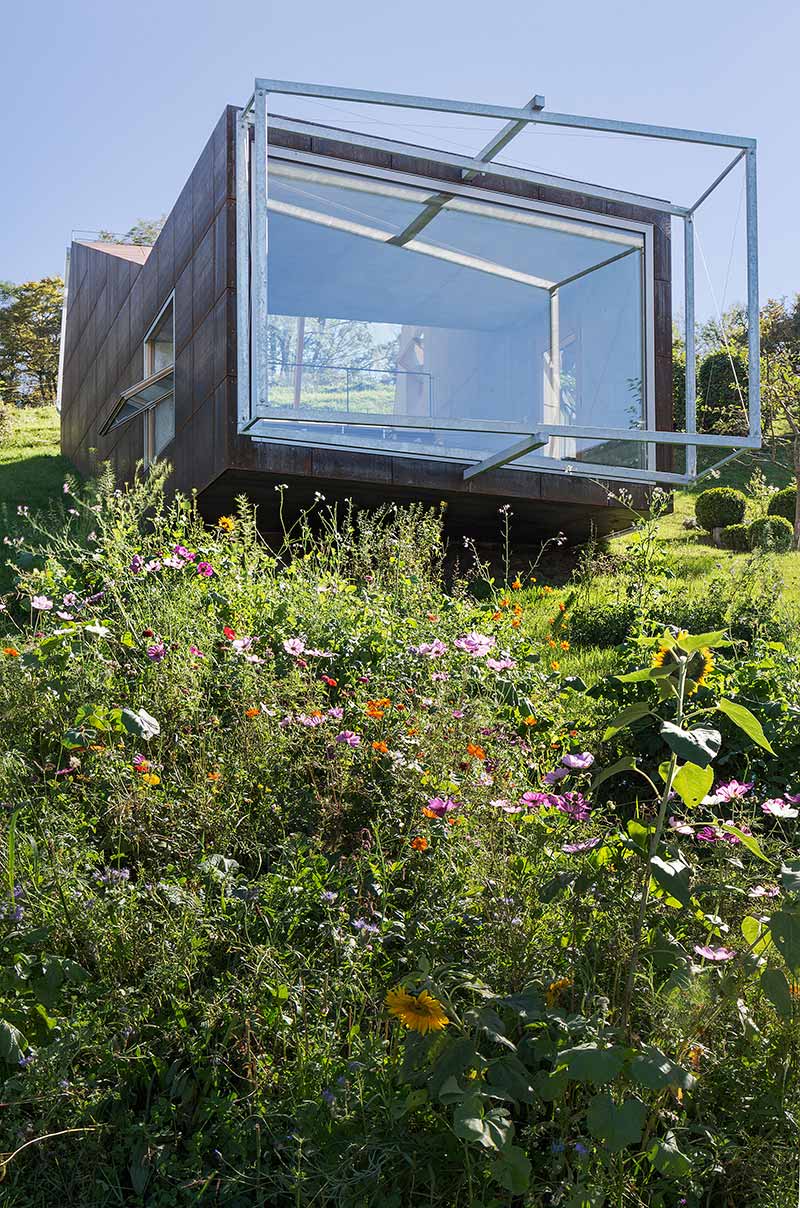 Architects: Christian Tonko
Photography: Eduard Hueber
Builder: Zimmermann Bau, Bregenz
Facade: Spiegel Fassadenbau, Sulz
Steel Construction: Chrysanth Thaler Stahlbau, Hard
Windows/ Glazing: Tischlerei Sigg, Hörbranz