In an inner city suburb of Montreal that's rich with historic homes, a new home blends remarkably well. Neo-gothic and arts and crafts style neighbors use ornate asymmetry as their defining elements. The modern house, designed by Affleck de la Riva architects, is like their spirited young offspring.
In scale and materials, the corner lot home is genetically and literally attached to its elders. Red brick, subtly recessed at the entry for definition, mimics the timeless exteriors. Which, by the way, in their day were rather rebellious in this neighborhood!
An unequal swatch of black slate extends out and wraps the corner windows, taking advantage of its detached freedom. Capped above by a glass and metal cube, it creates a lantern like effect on the streets that wash away from the home.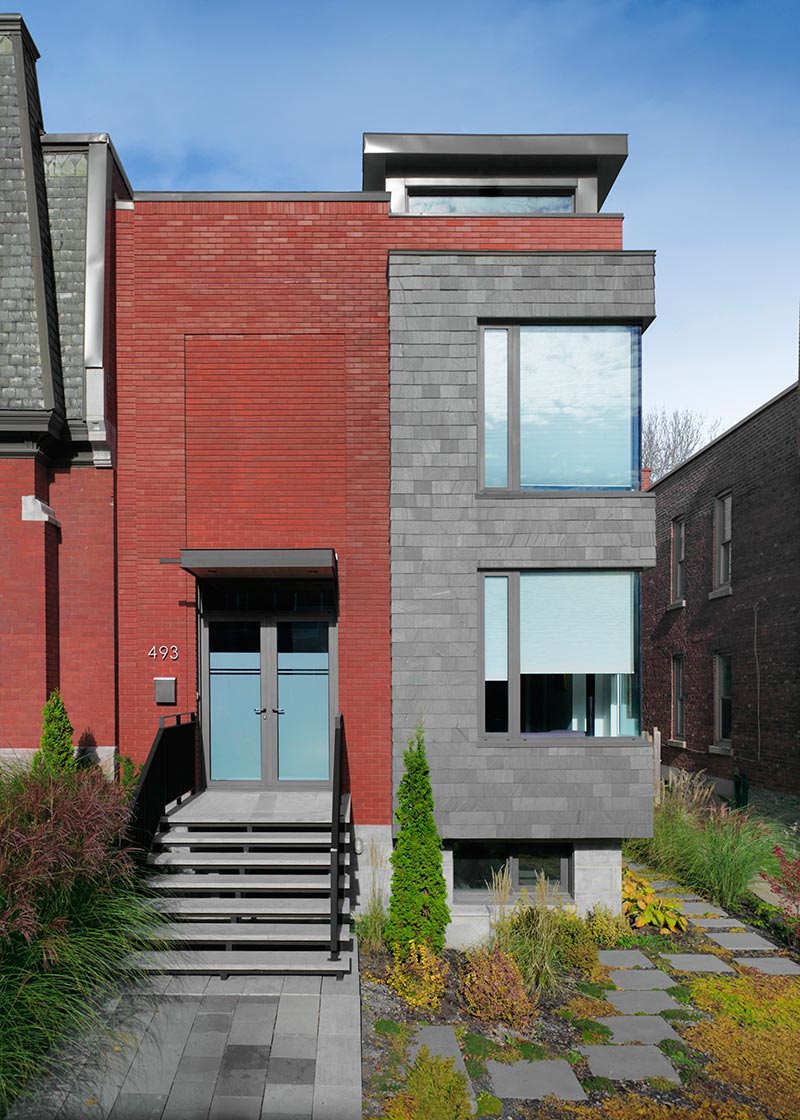 The garden side volumes are pared down classics with large off center windows, framed in steel that mimics the depth of the black slate. On all facades, the home demonstrates that asymmetry can achieve a stunning balance.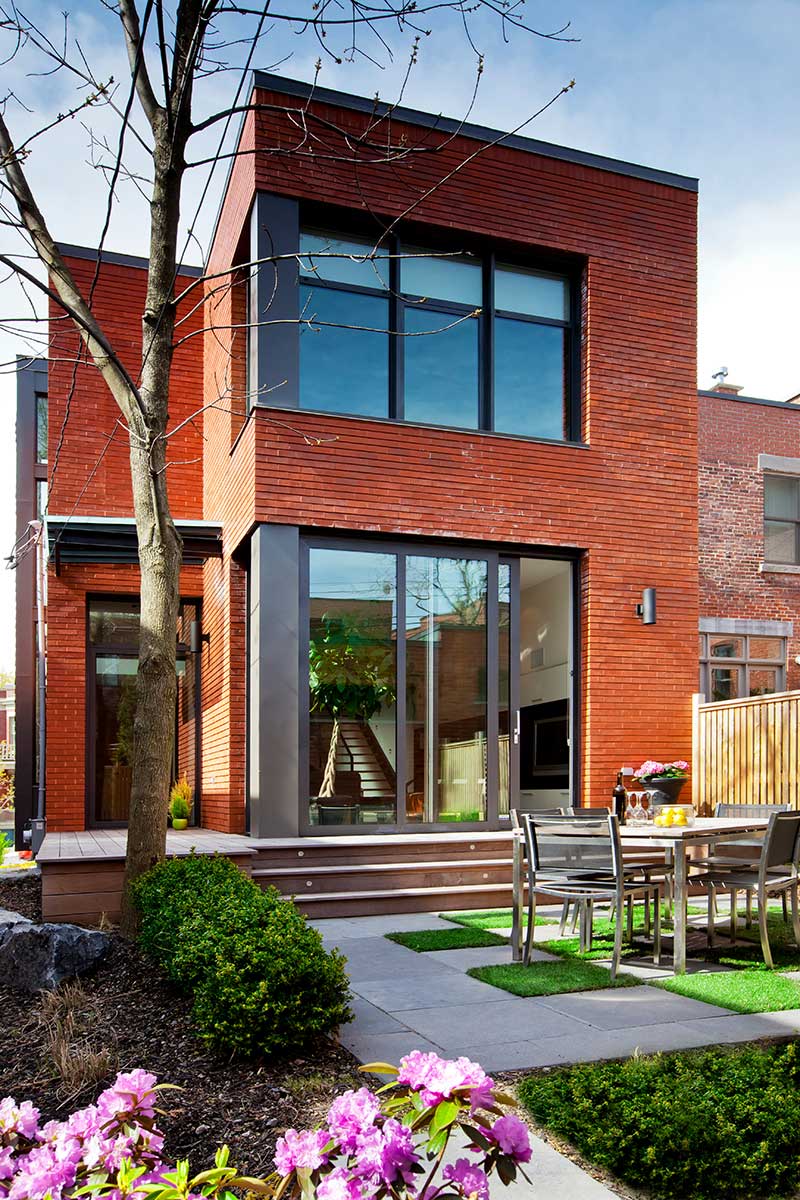 Few historic references will be found inside and formal living spaces no longer exist. The heart of the home is the open living, dining, and kitchen that comprise nearly the entire main floor. An office enjoys the street side corner. Dining is dramatic in a two-story and abundantly windowed central space. A bridge of steel beams and frosted glass flooring pair with glass panel rails to repeat the brilliant lantern effect.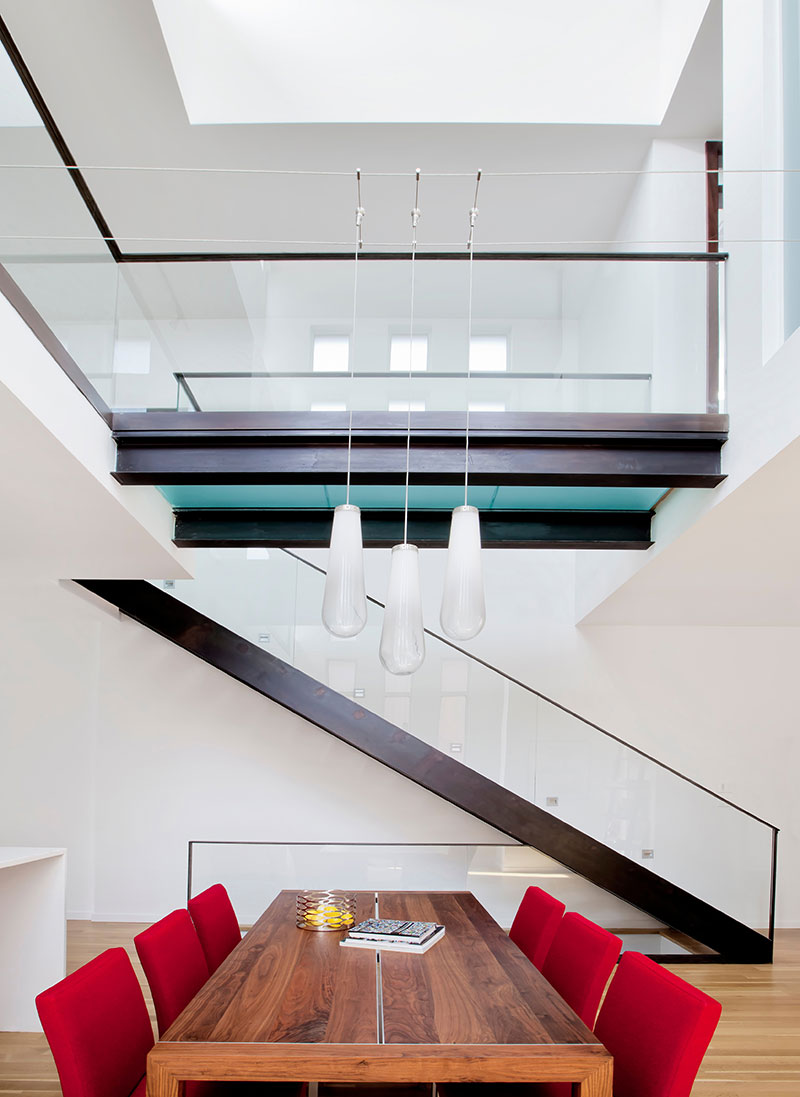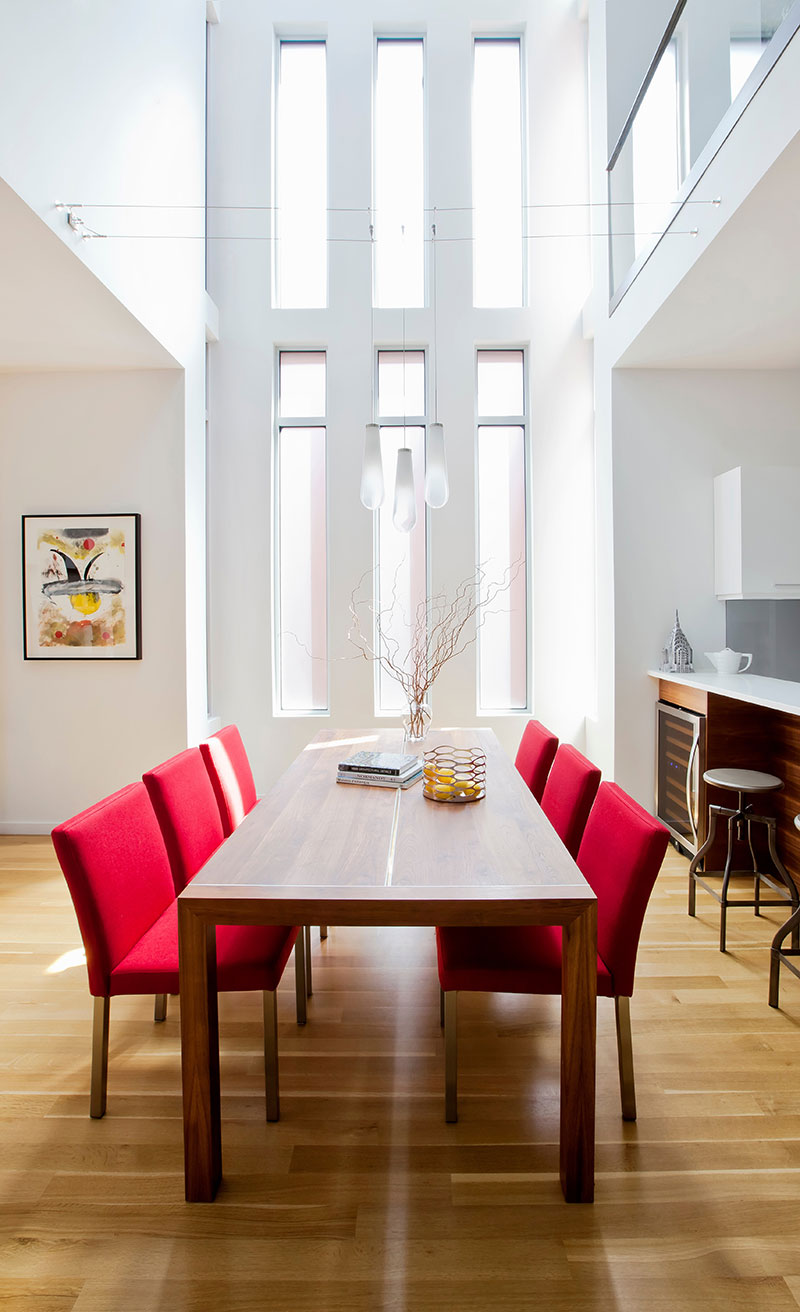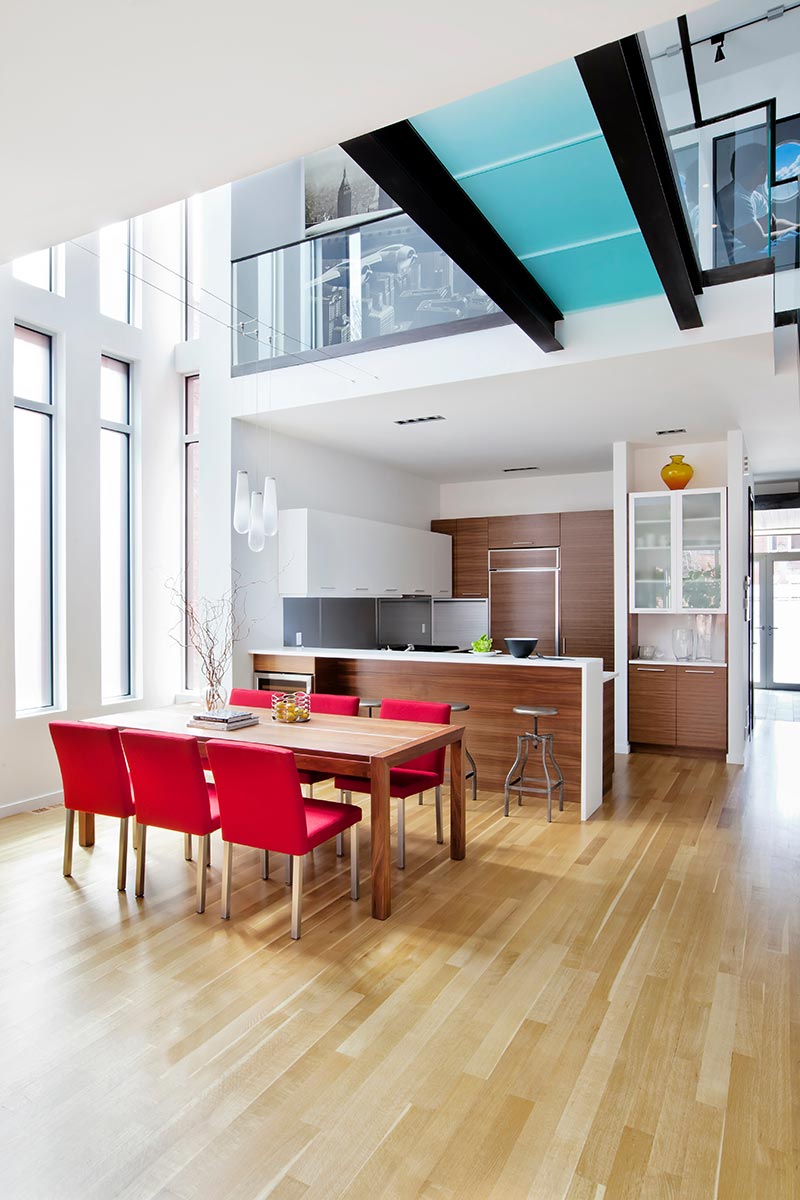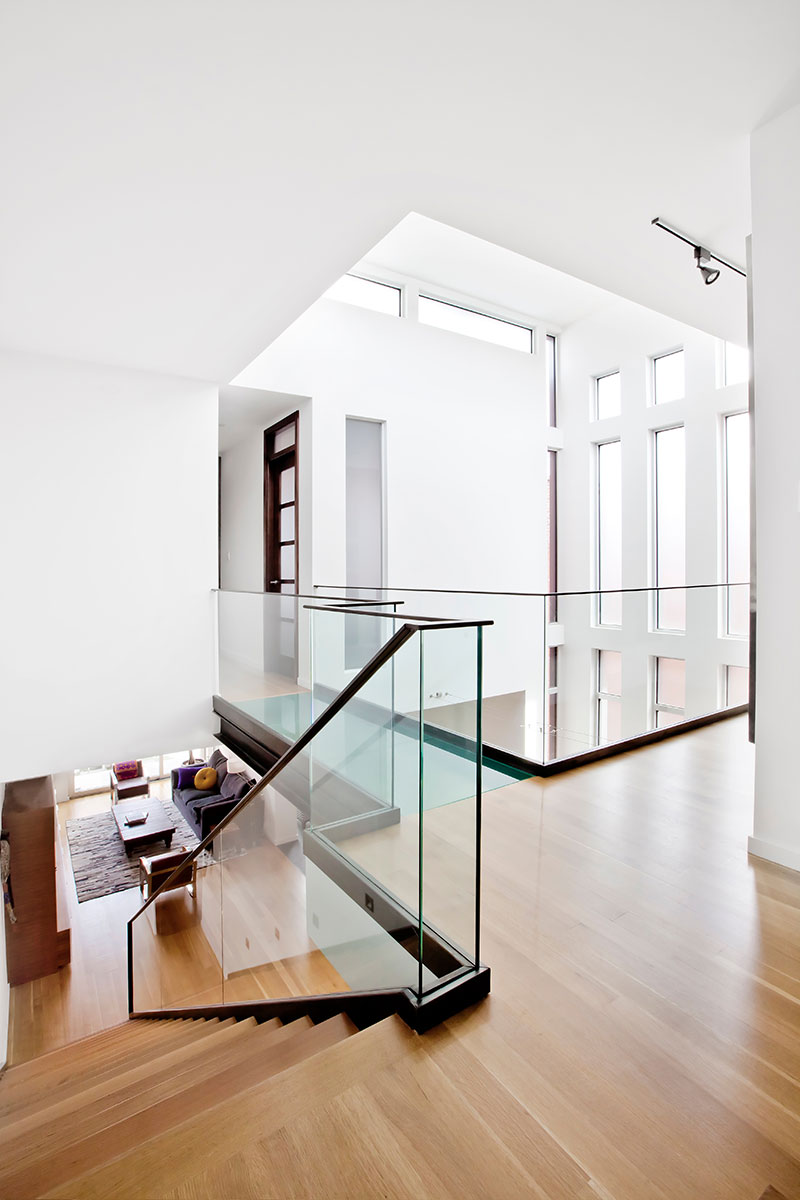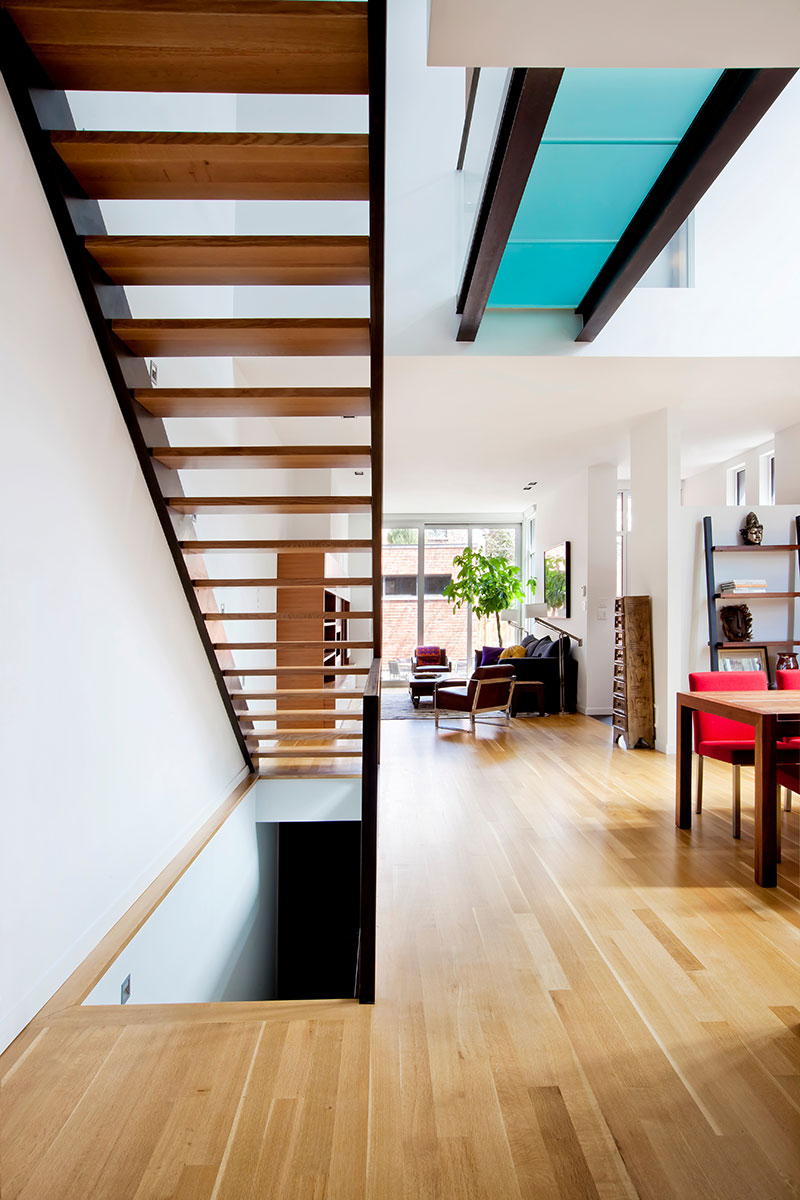 Architects: Affleck de la Riva architects
Photography: Drew Hadley and Marc Cramer