I'm fascinated by the multitude of ways that a simple country home can be executed so that it is unique. Naturehumaine architects conceived this mountain house in eastern Quebec, at the pinnacle of a dramatically sloped site. The natural plateau presented itself as the perfect location to settle in.
Two narrow rectangular forms stack up and face the valley view. The lower level concrete volume is clad in wood veneer. The valley and mountains stretch out beyond in this very private lower level. Within are the carport, a guest suite, storage, and mechanical systems.
Vertical wood lattice extends from the carport's half-height walls to act as the guard for the deck above. It's a delicate transition to the overbearing, literally, upper volume. Cantilevered from the smaller ground level foot print, the living areas above trade the lower floor a bit of protection and shade from high summer sun for support.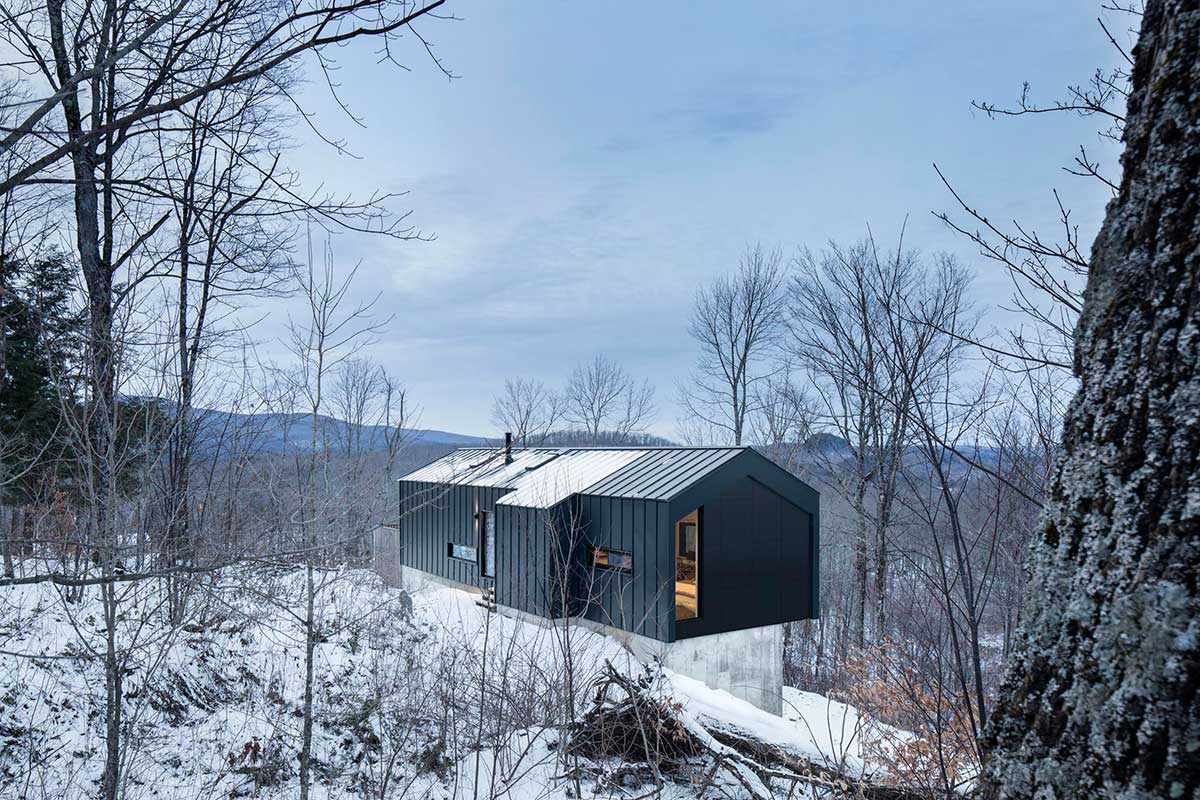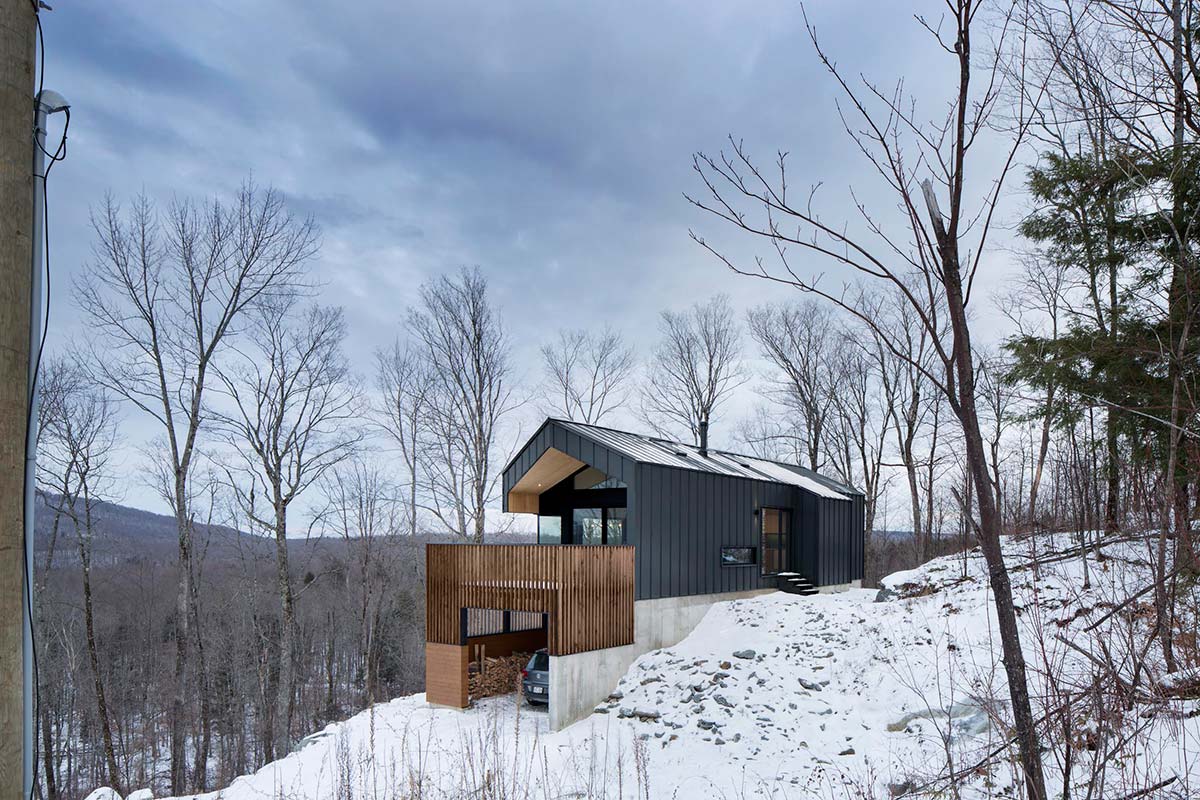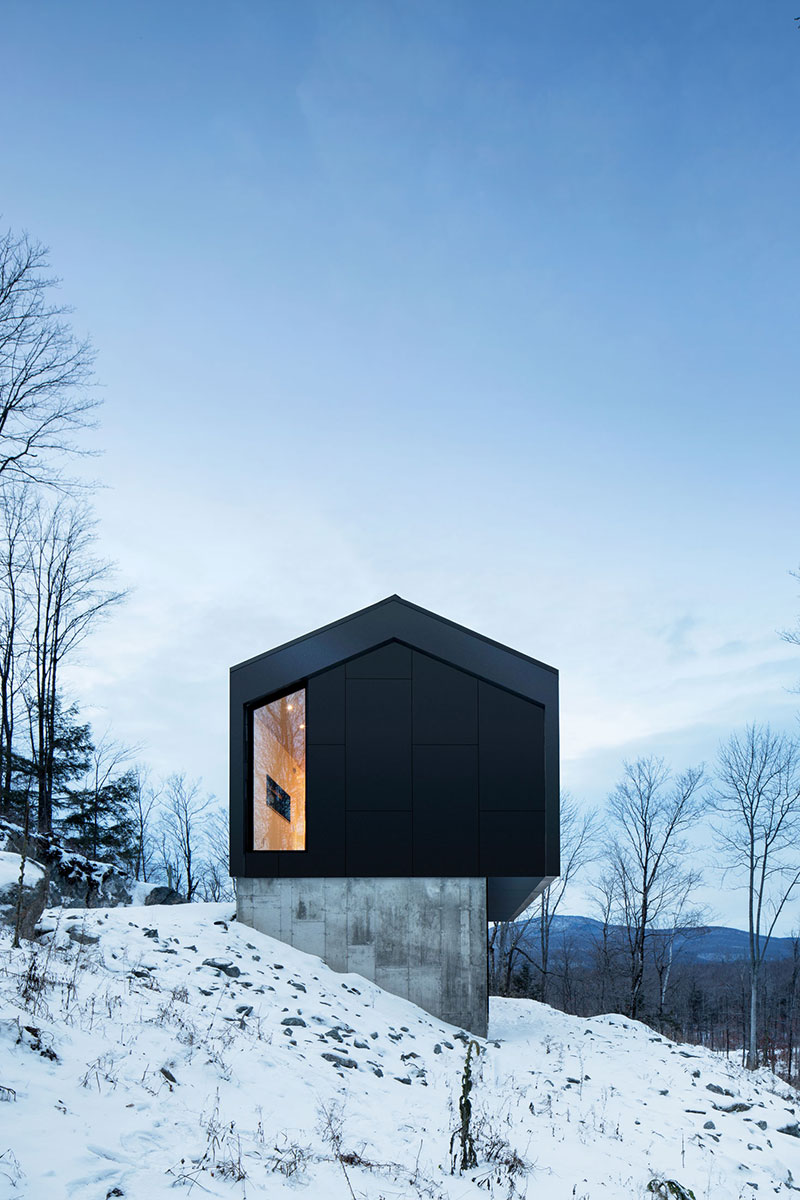 Clad in standing seam dark grey metal, the simple gable form is virtually solid on the entry side and lined with a band of windows over the valley. A full wall of doors and windows opens to the roof deck over the carport. The strength and depth of the structure is revealed in the roof's overhang at the terrace. Its underside is wrapped in timber yet overall the modern house is perfectly weighted to stand tall and firm on its mountain top.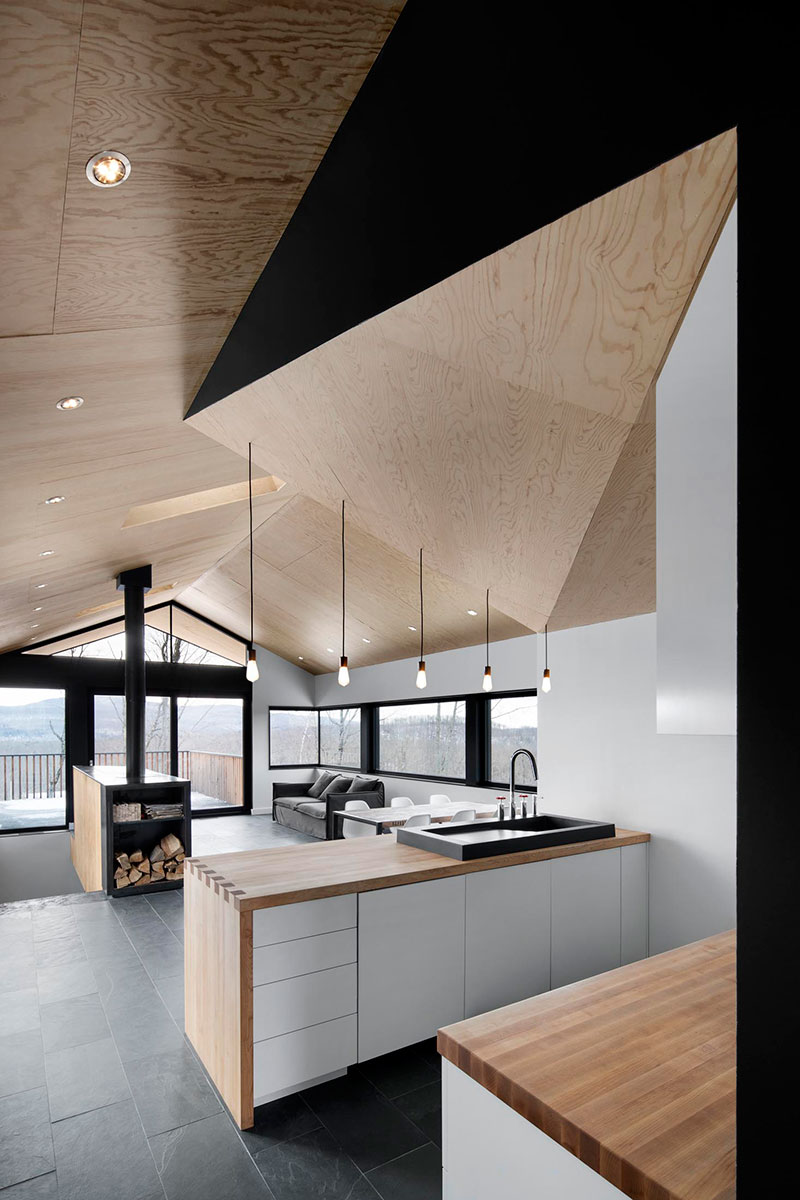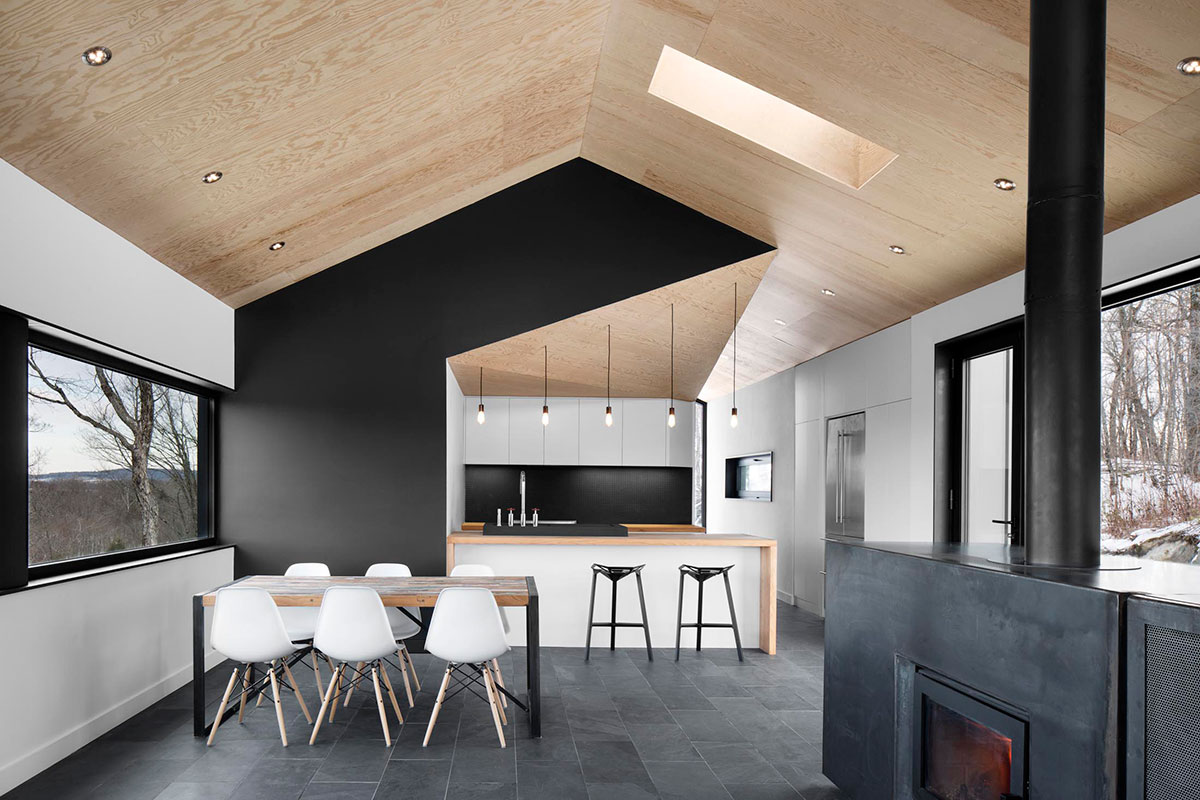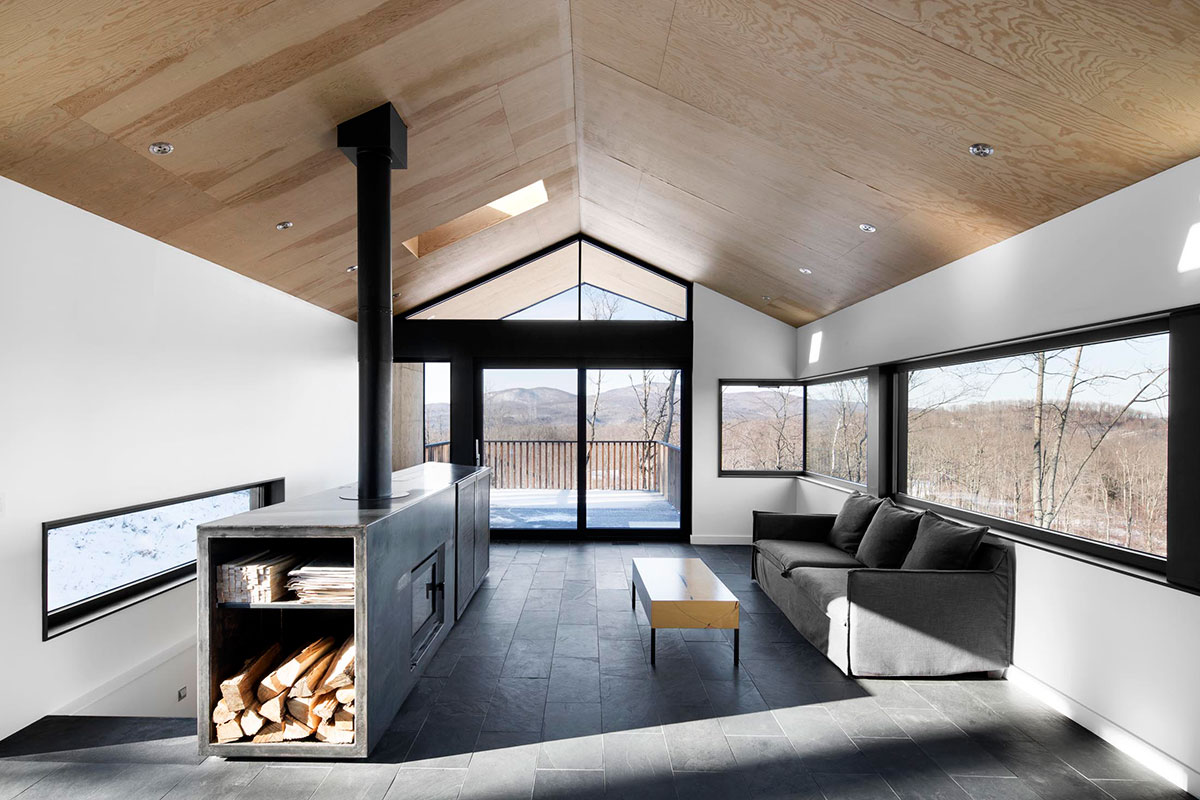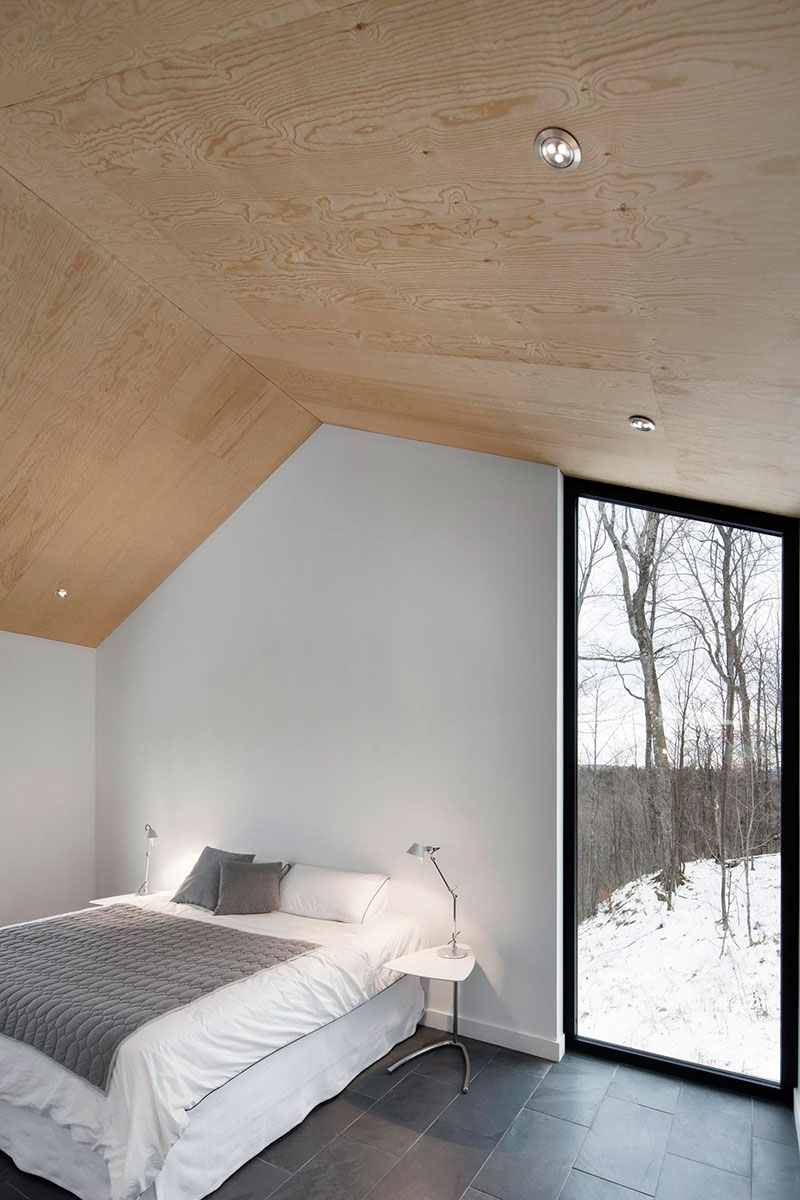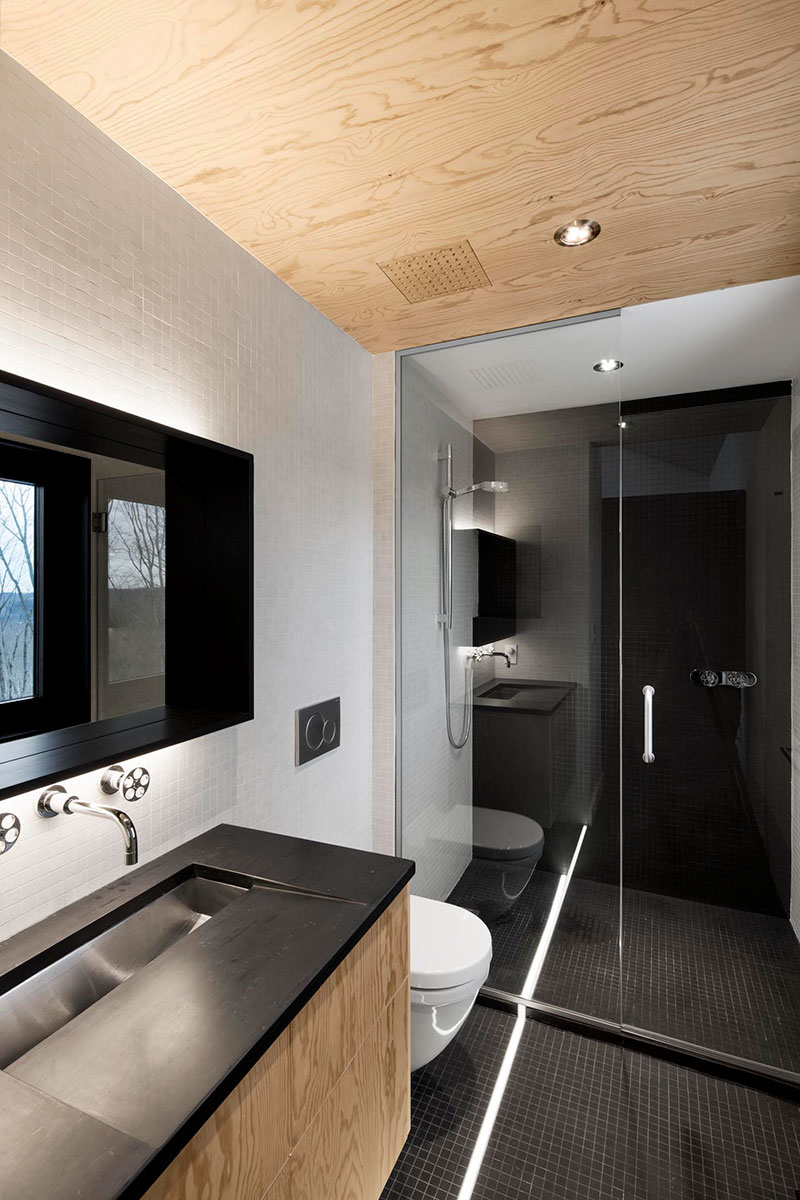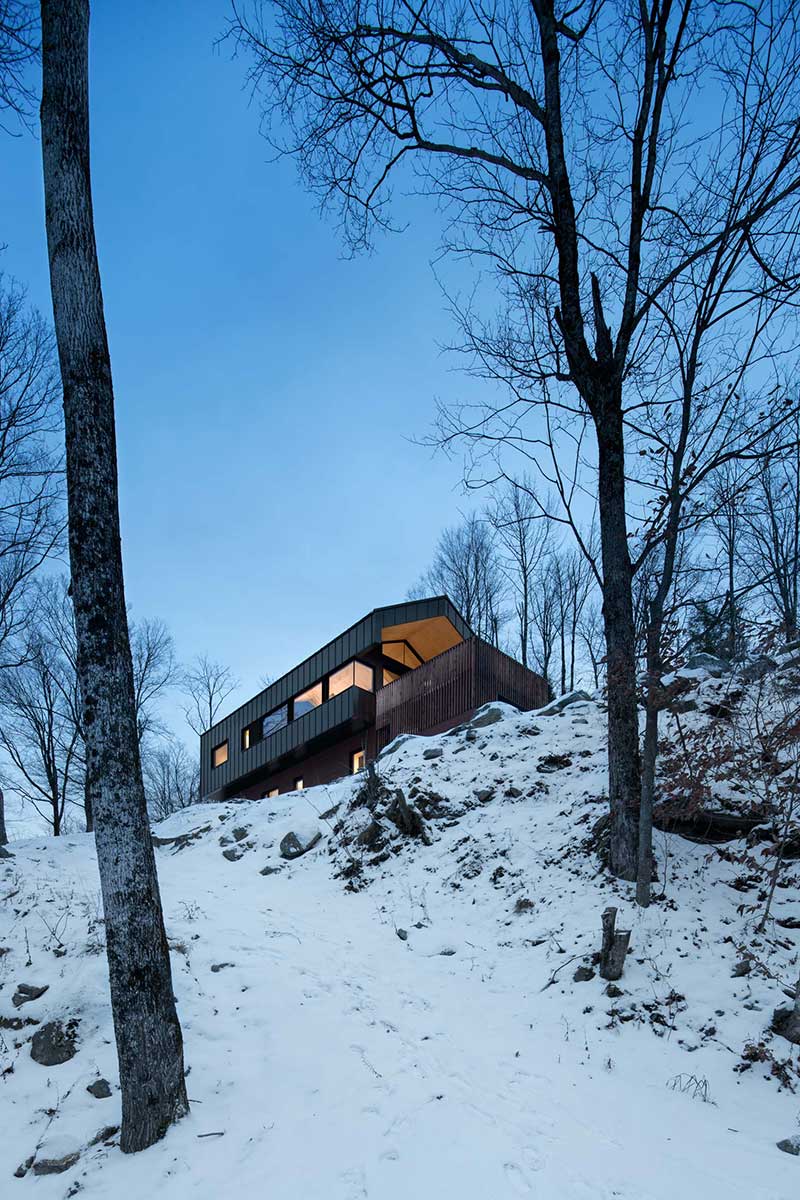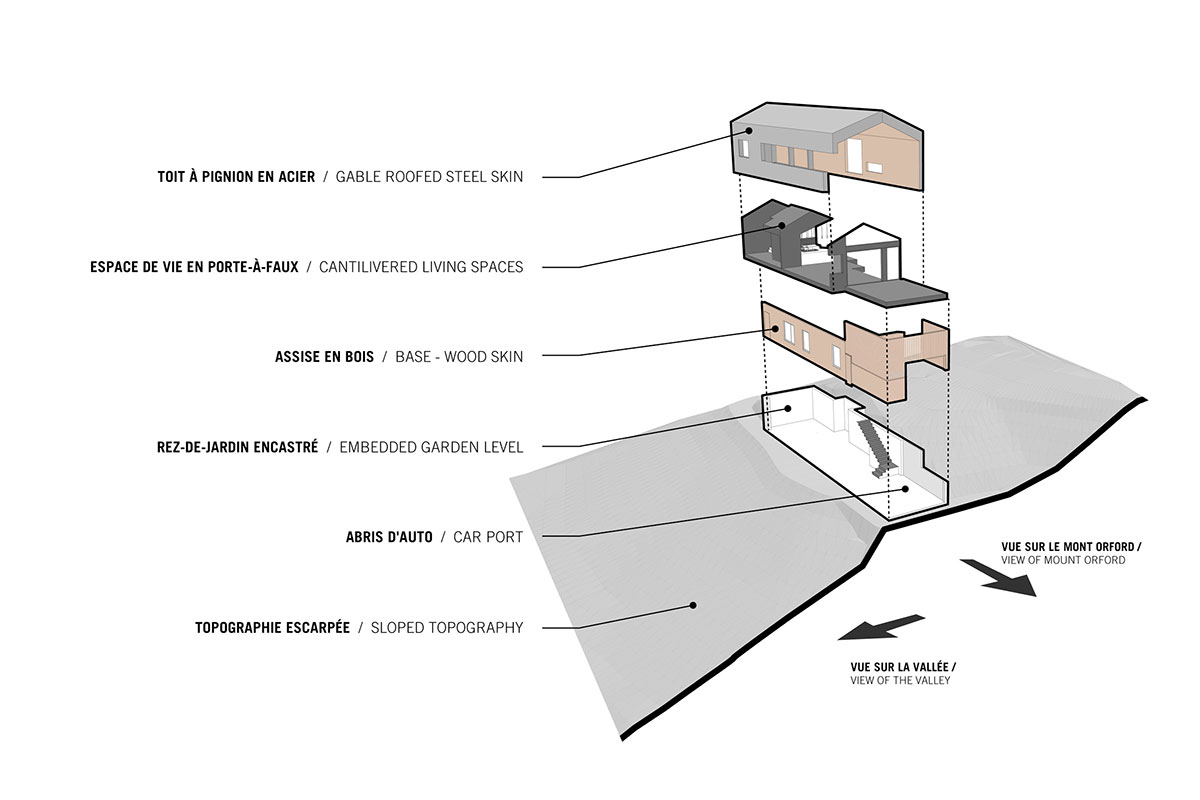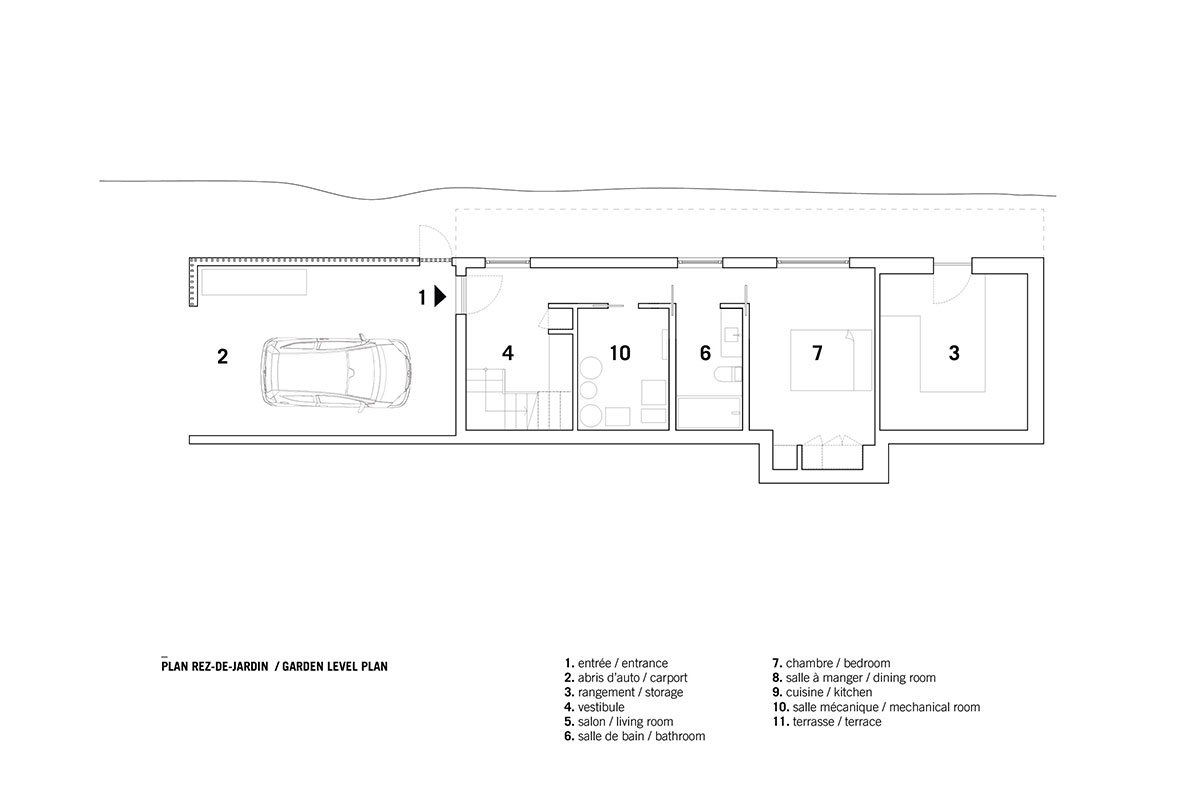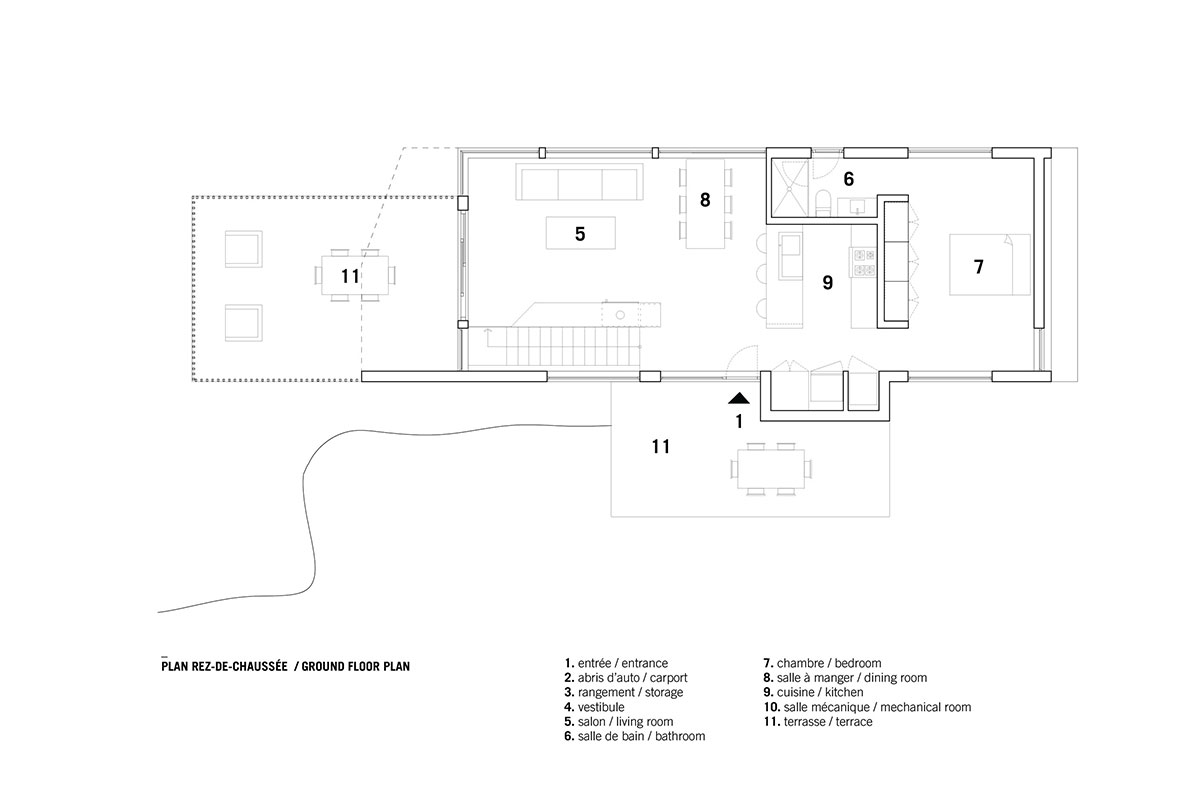 Architects: Naturehumaine
Photography: Adrien Williams & David Dworkind