This library is a truly religious experience. It is housed in the former St. Denys-du-Plateau Church, an elegant soaring creation of the late architect Jean-Marie Roy, erected in 1964. And it honors a local award-winning and prolific author of children's books, Monique Corriveau.
Public functions take advantage of the dynamic volume of the original nave. As this is the main public entrance, its striking form is revealed immediately. The tent-like structure soars above book stacks, meeting areas, and enlightening reading spaces. Natural light softly falls from top to bottom, originating at new glazed panels at each side, and traveling down glass railed lofts.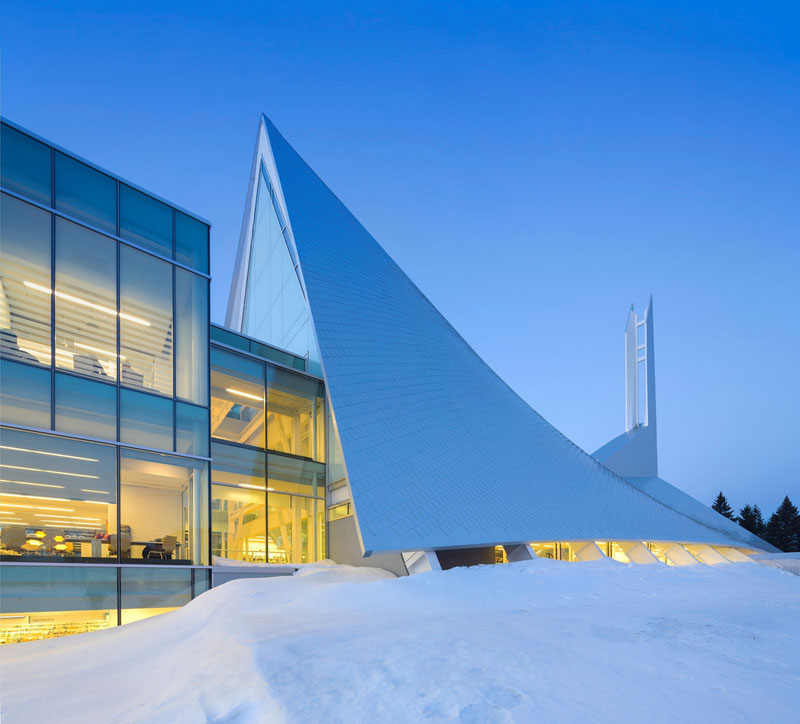 A new addition fills the footprint of the former presbytery. This rigid and delicate steel and glass structure houses the administrative offices and a large community event space. Separation from the library allows the gathering area to operate independently.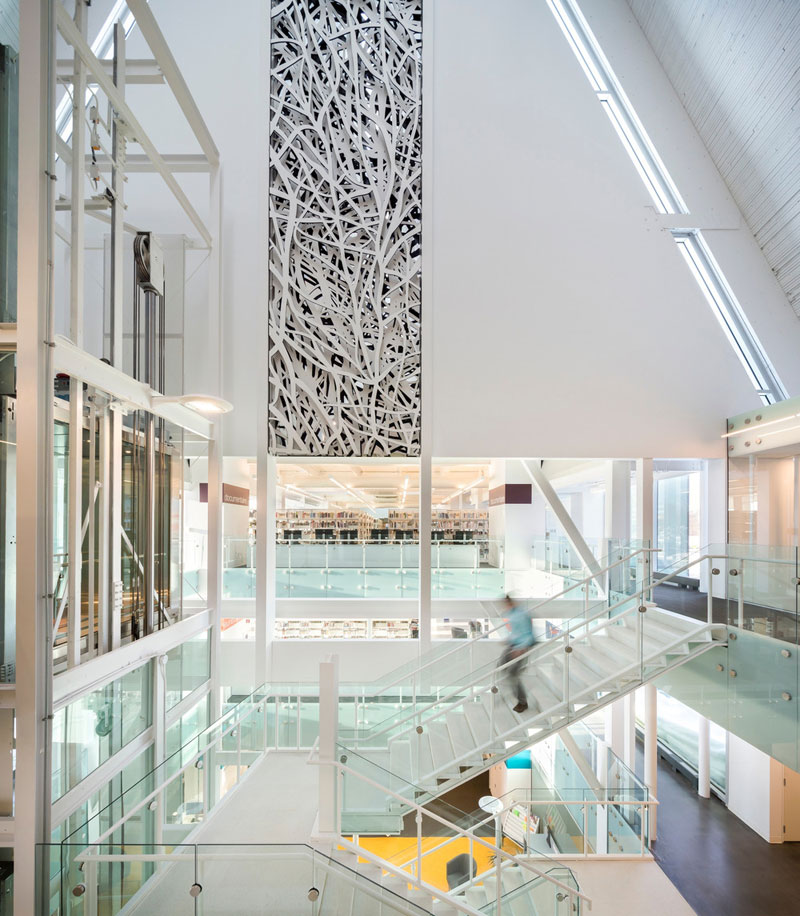 Over three floors, one of which is below grade, the addition joins to the nave through a recessed connection. The expansions wear lightly tinted and screened glass to diminish their weight and accentuate the original church's grandeur. A required emergency exit stair is housed in the small addition at the opposite side.
There is a general lightness to the interior. Book stacks are typically kept low or centrally located to maximize natural light. A dramatic spiral stair is color blocked in yellow as is the floor grounding the grand atrium.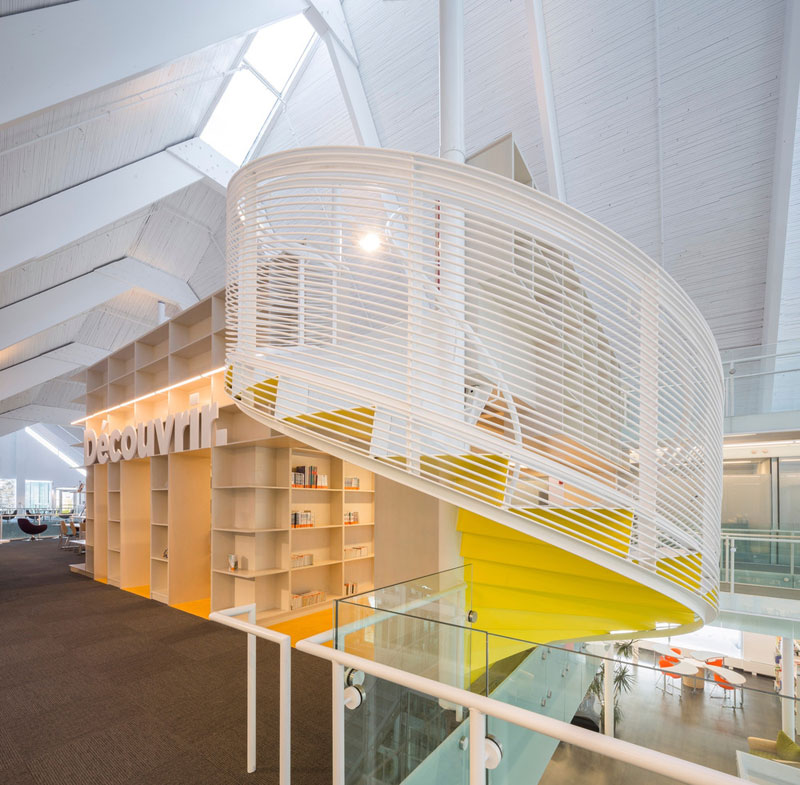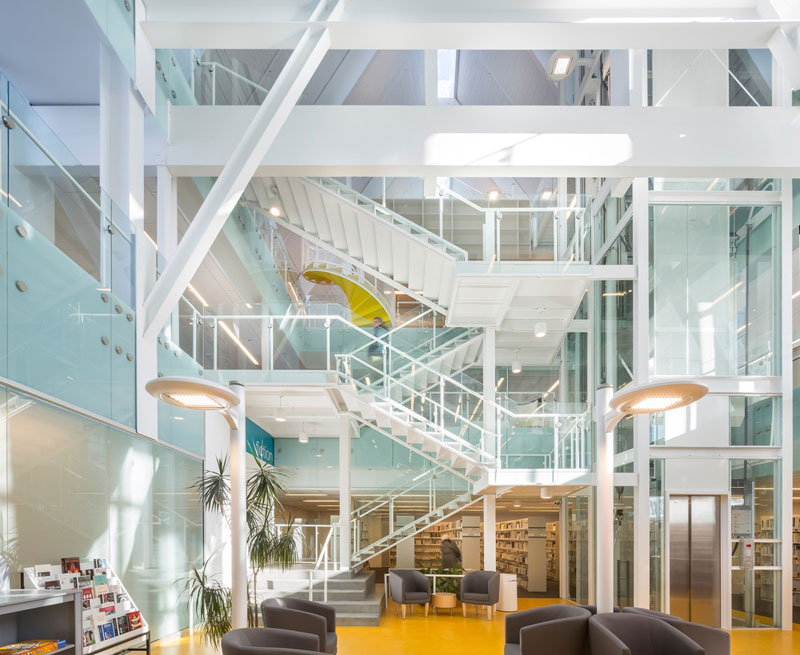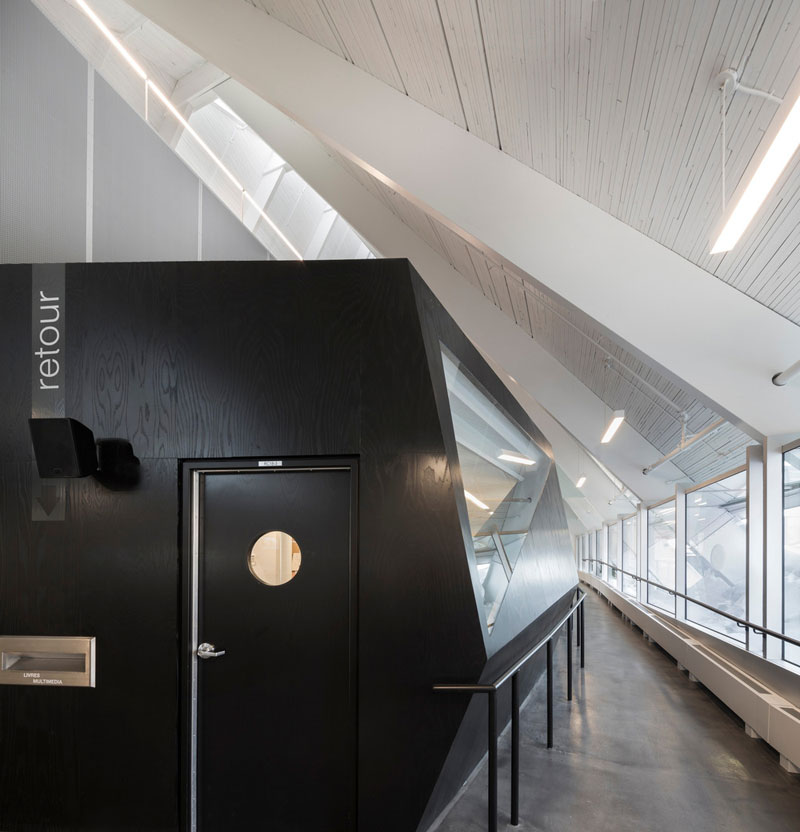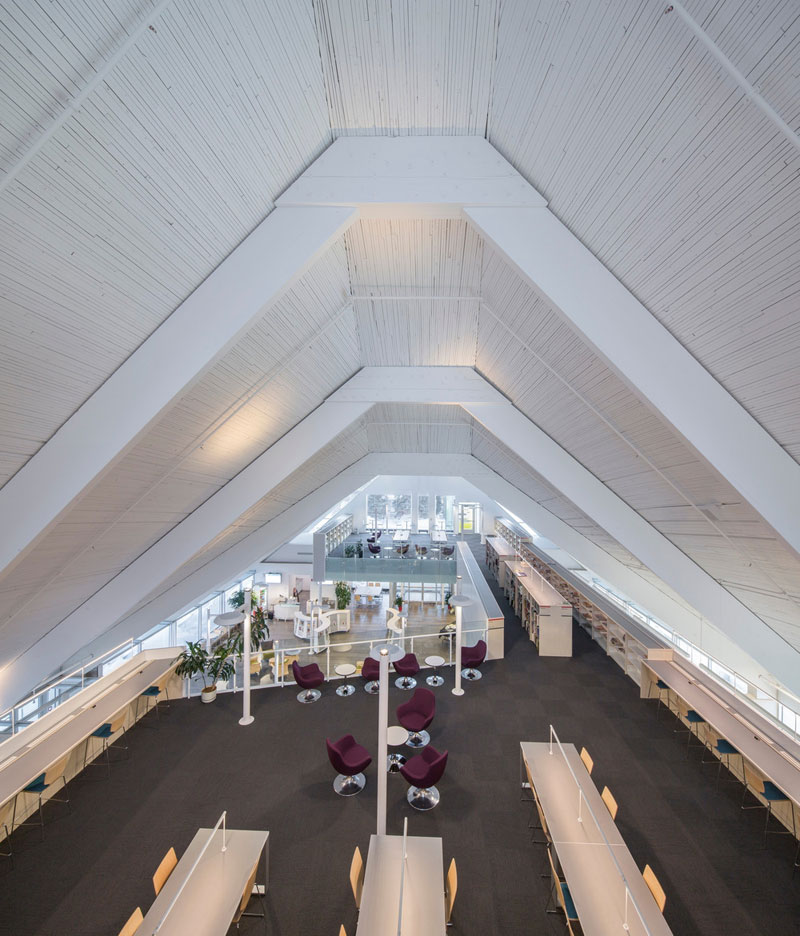 Architects: Dan Hanganu + Côté Leahy Cardas architectes
Photography: Stéphane Groleau