Take a break from the brisk cold and often grey days of winter at the Winterlude Pavilion in a park in Ottawa, Canada. The brilliant geometric form, designed by Adrian Bica and his team, is sparking a sense of wonder and engagement. Its sparkling shape is reminiscent of a soccer ball, appealing to children and adults alike. Made of interwoven pentagons and hexagons, the tubular geometry is simple and complex at the same time.
Pentagons and hexagons are formed of white plastic tubing. Flat three-armed steel plates attached with galvanized pipe straps gracefully connect them. Internal pentagons and hexagons of black steel angles with triangular perforations suspend via delicate steel inside the white shapes. A random net of plastic wire, in both white and black, creates a delicate web within each metal area.
LED strip lights are connected to the steel shapes and they shine through the triangular perforations. Their ability to change color adds to the playfulness and interactive nature of the pavilion. It hovers above the snow-covered park on four metal posts, as if it's just waiting for your next play.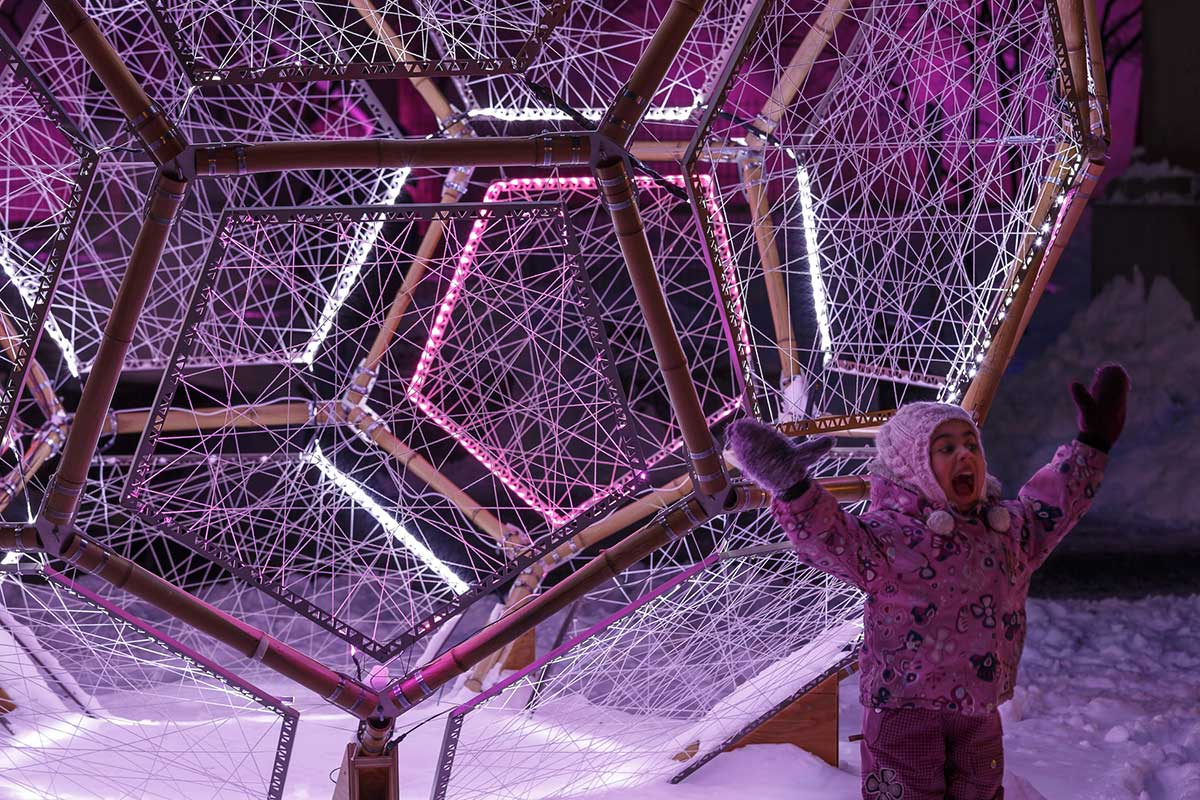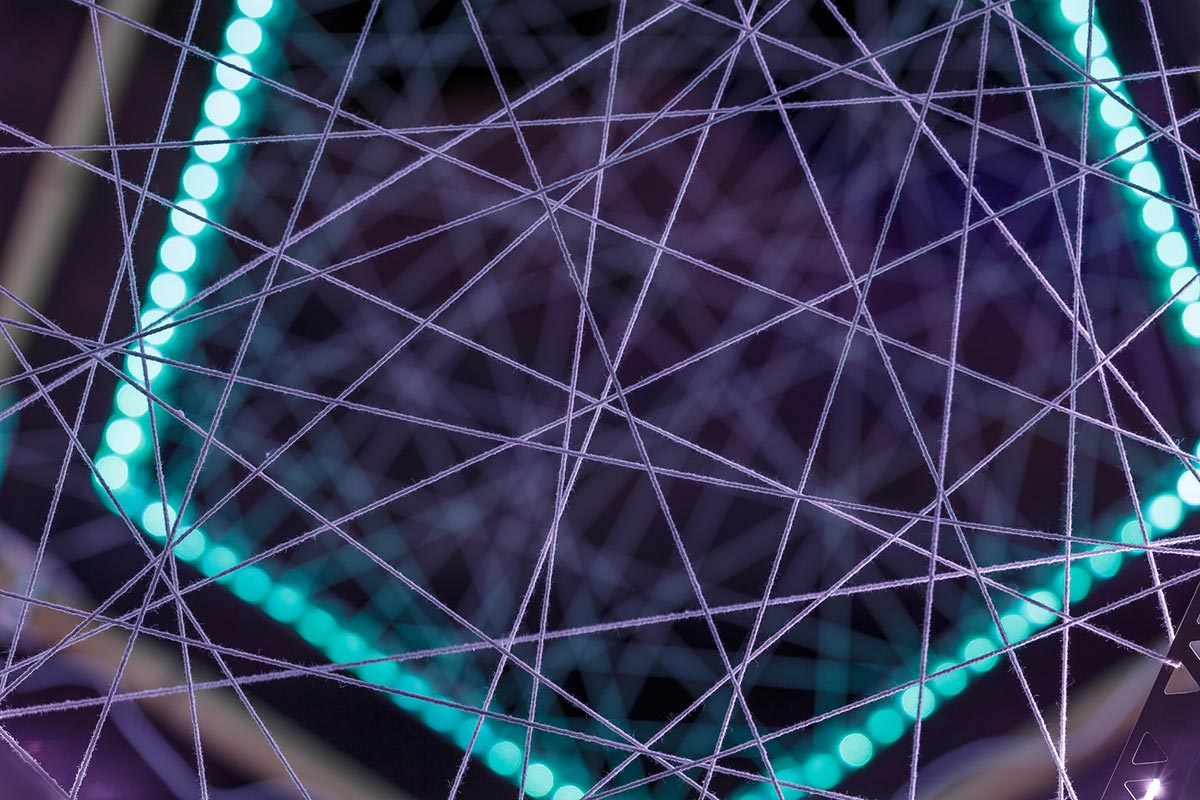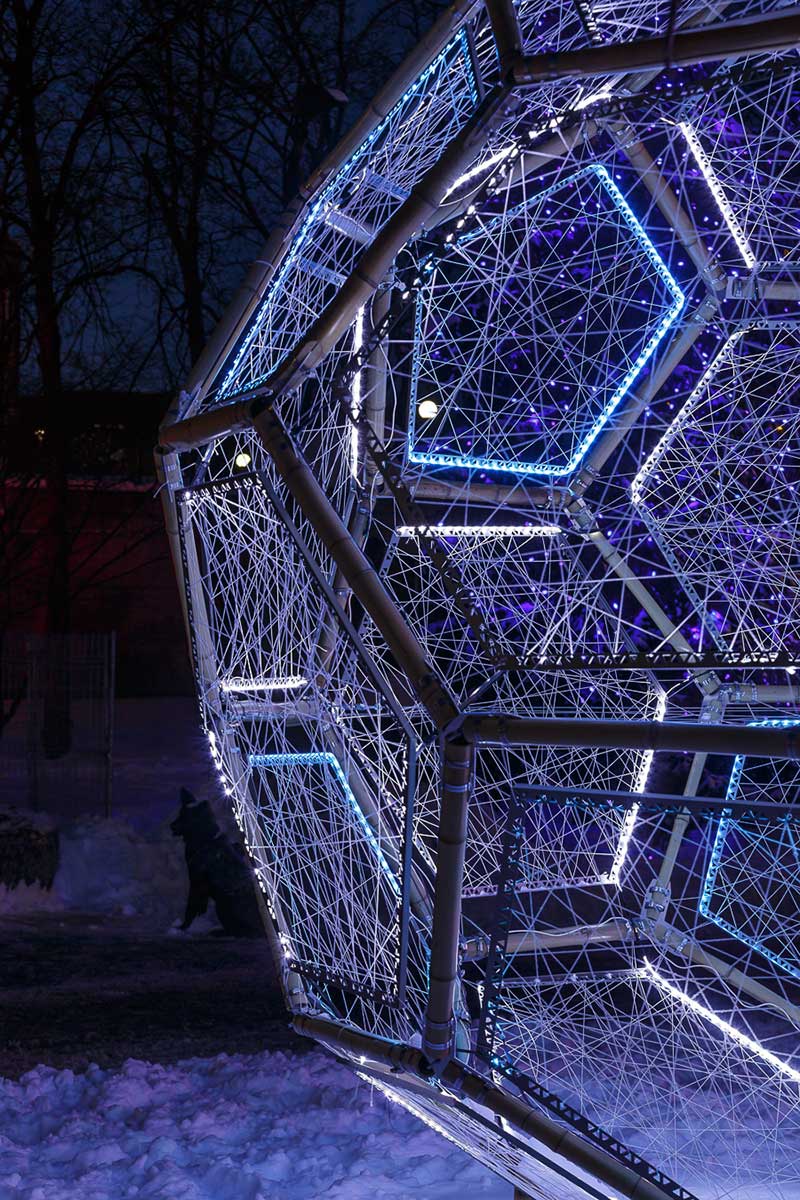 Architect: Adrian Bica
Concept Artists: Adrian Bica, Dimitri Karopoulos
Technical Artists: Rebecca Tsang, Victor Hyunh, Tim Melnichuk, Sandra Wojtecki, and many others.
Photography: Younes Bounhar, James Peltzer