This oceanview compound is outdoor living at its finest. The recently completed guest house, designed by Bromley Caldari Architects, accompanies the main home, a beach cabana, gym, and outdoor dining pavilion. Using local materials of stone and cedar, the private beach village takes advantage of the ocean breezes through immense expanses of glass. These large openings negate the need for air conditioning and are placed for distinct advantage of the vistas. With close neighbors, the individual buildings nestle together with shared glass walled courtyards that create privacy. Deep overhangs mitigate intense summer sun and maximize the low winter solar gain.
The guest home is two main volumes draped in sand colored horizontal warm cedar. Oceanside, the cube houses the living room and kitchen. Its open plan interior, again wearing linear cedar, stretches out to the raised terrace then drops to the pool and ocean. A gable-roofed form of merely glass, skylights, and structure feels as if you're dining outside. The waterside dining pavilion has an oriental flair. Subtle elevation changes delineate functional areas and transom windows add abundant daylight. Sleeping spaces spill out on to private but connected courtyards. The overall feel is casual elegance that requires little maintenance.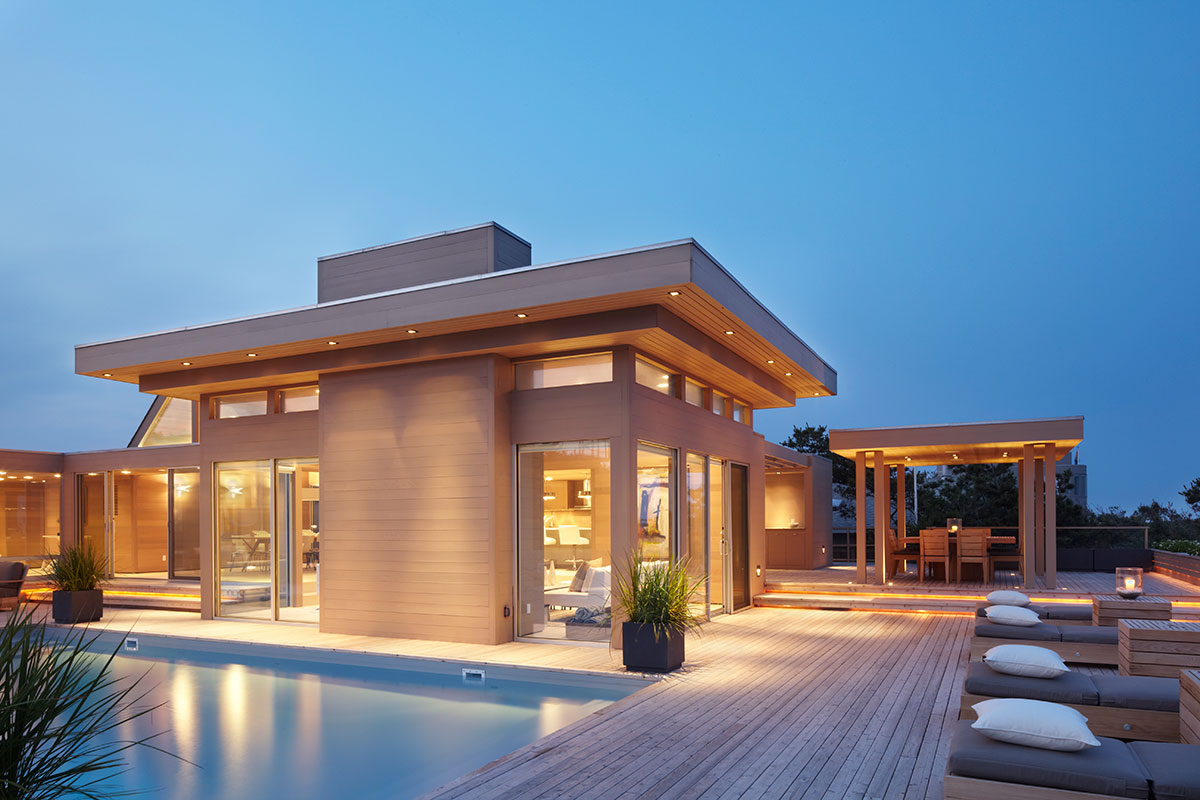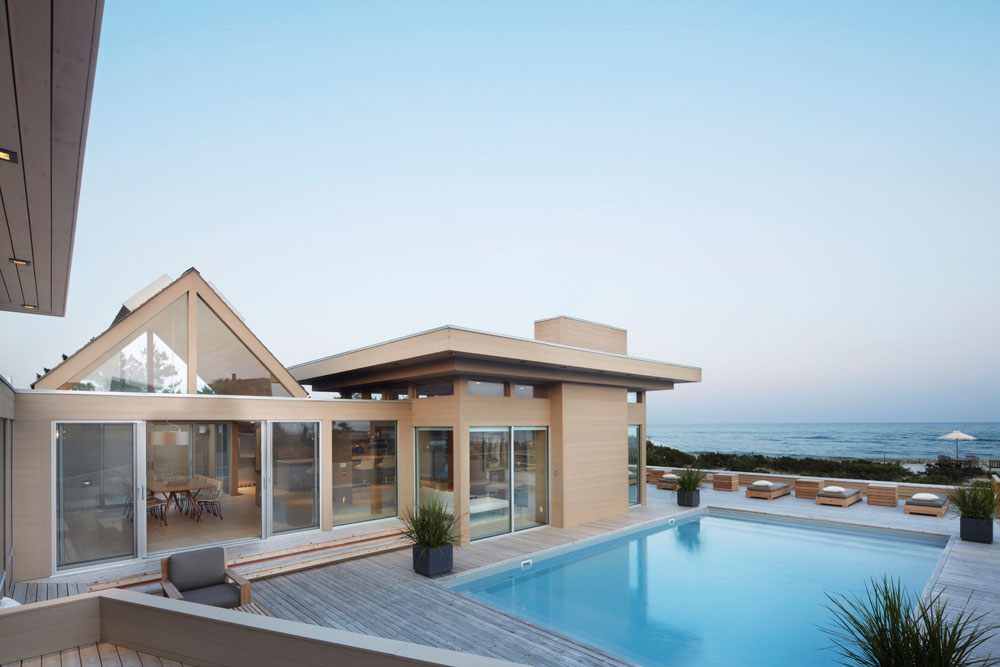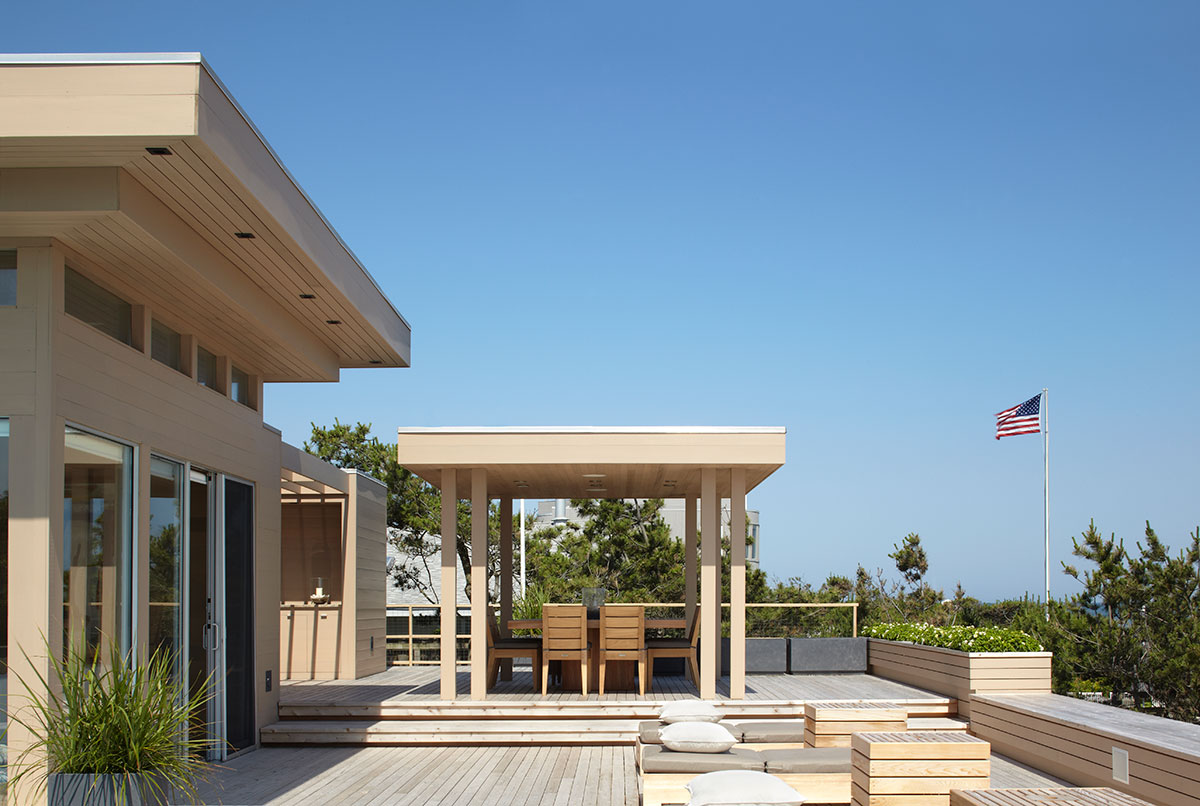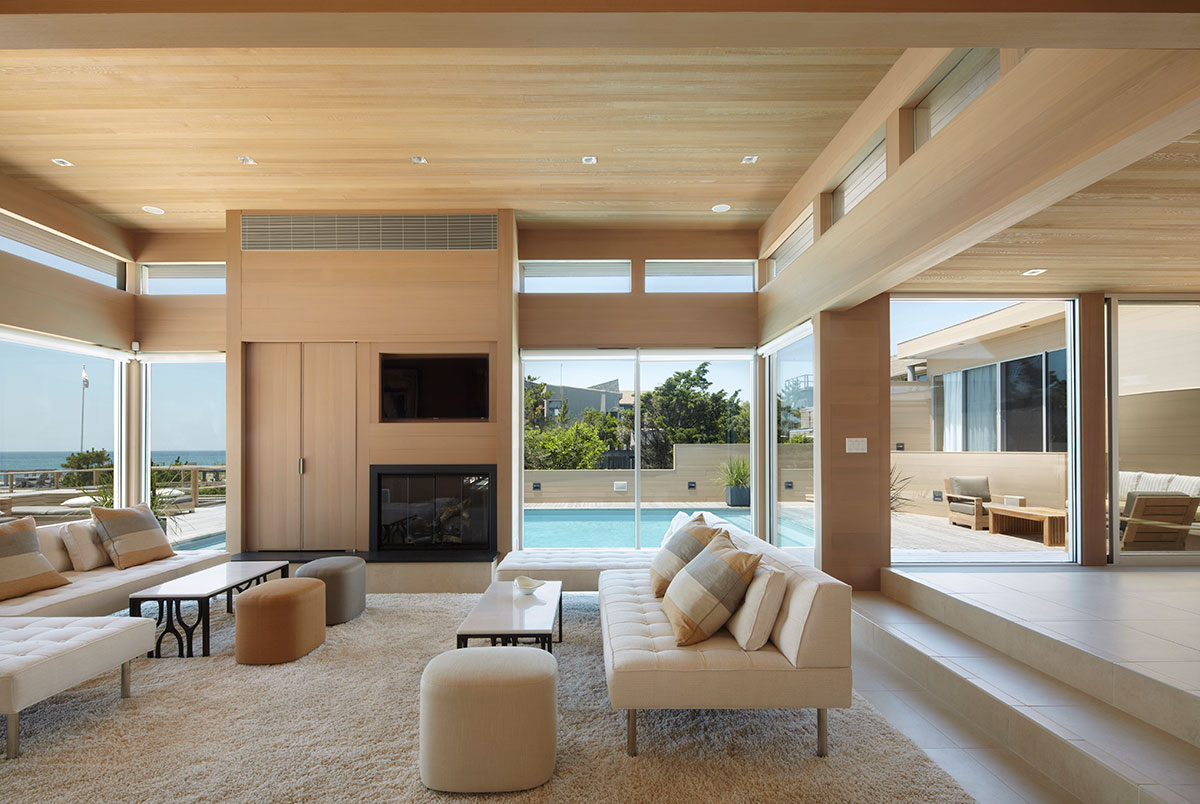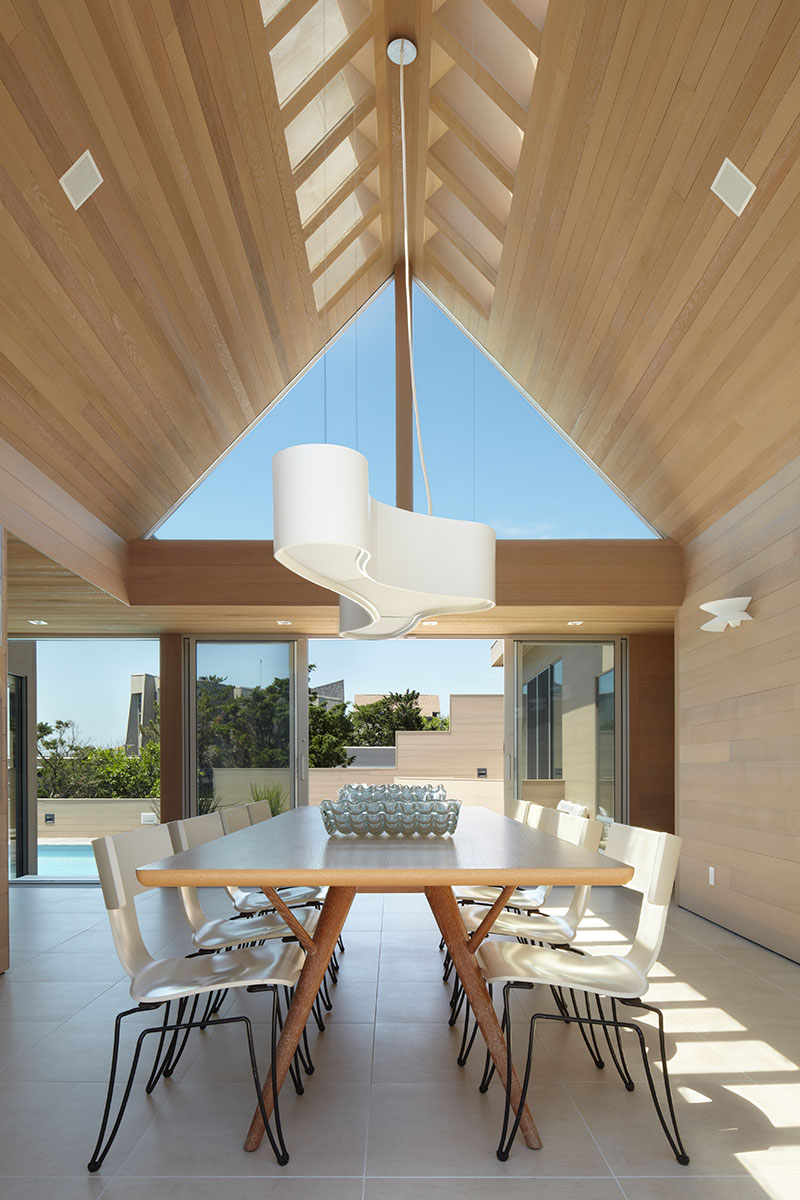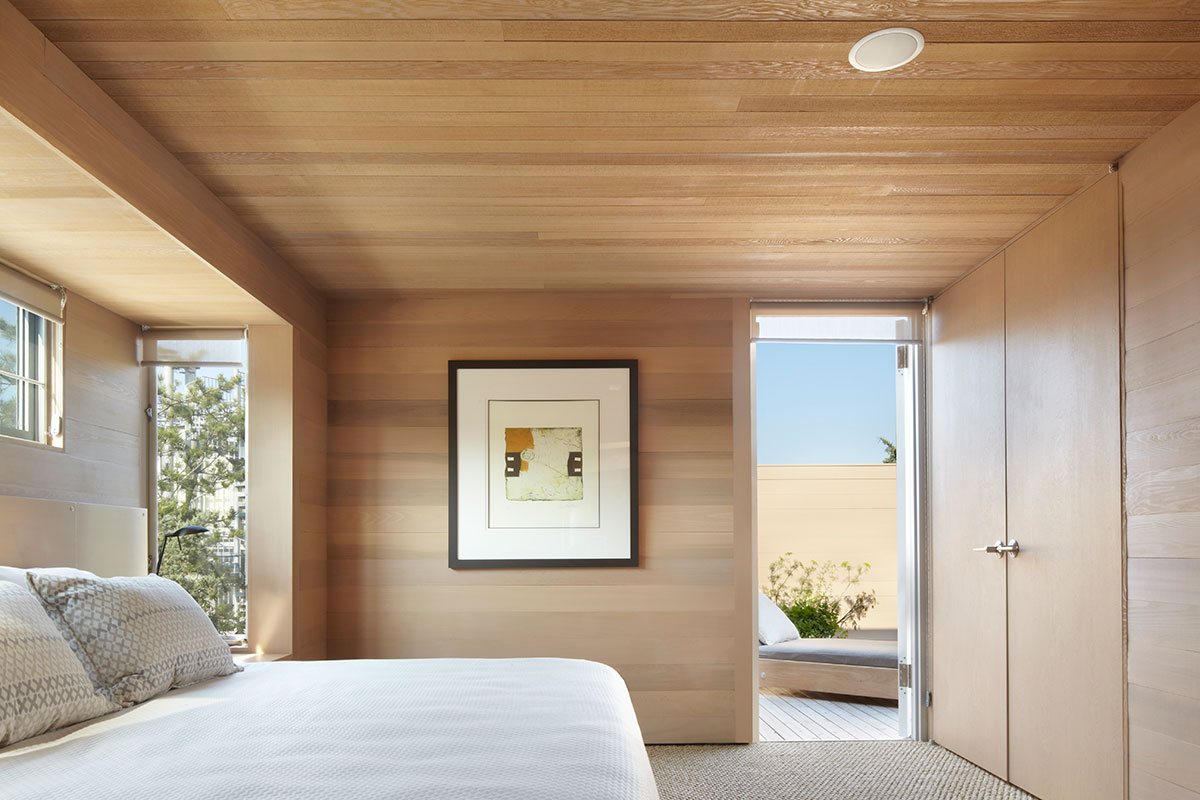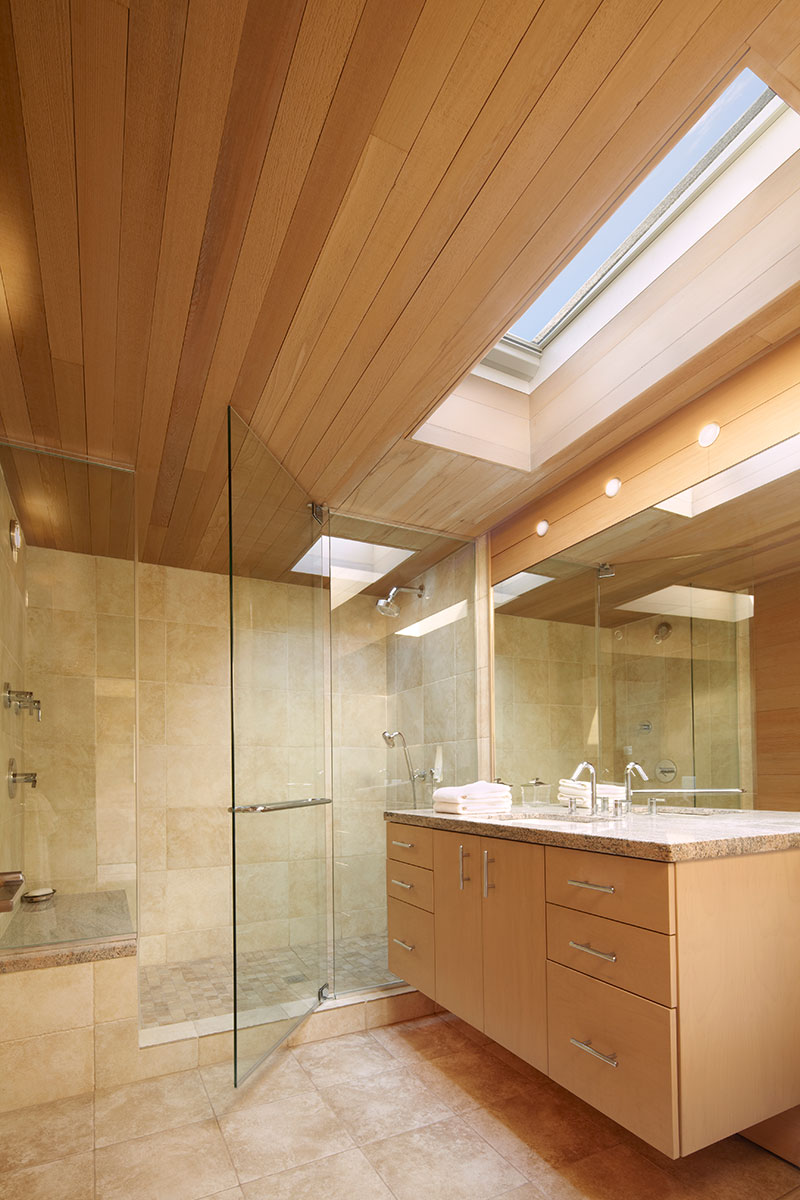 In the main home, the material palette is consistent with the complex while the vertical cedar increases the volume. Two levels high, the living area adjoins a dining area waterside. A kitchen tucks under sleeping areas above. Pivoting panels in the upstairs bedroom bring in summer ocean winds.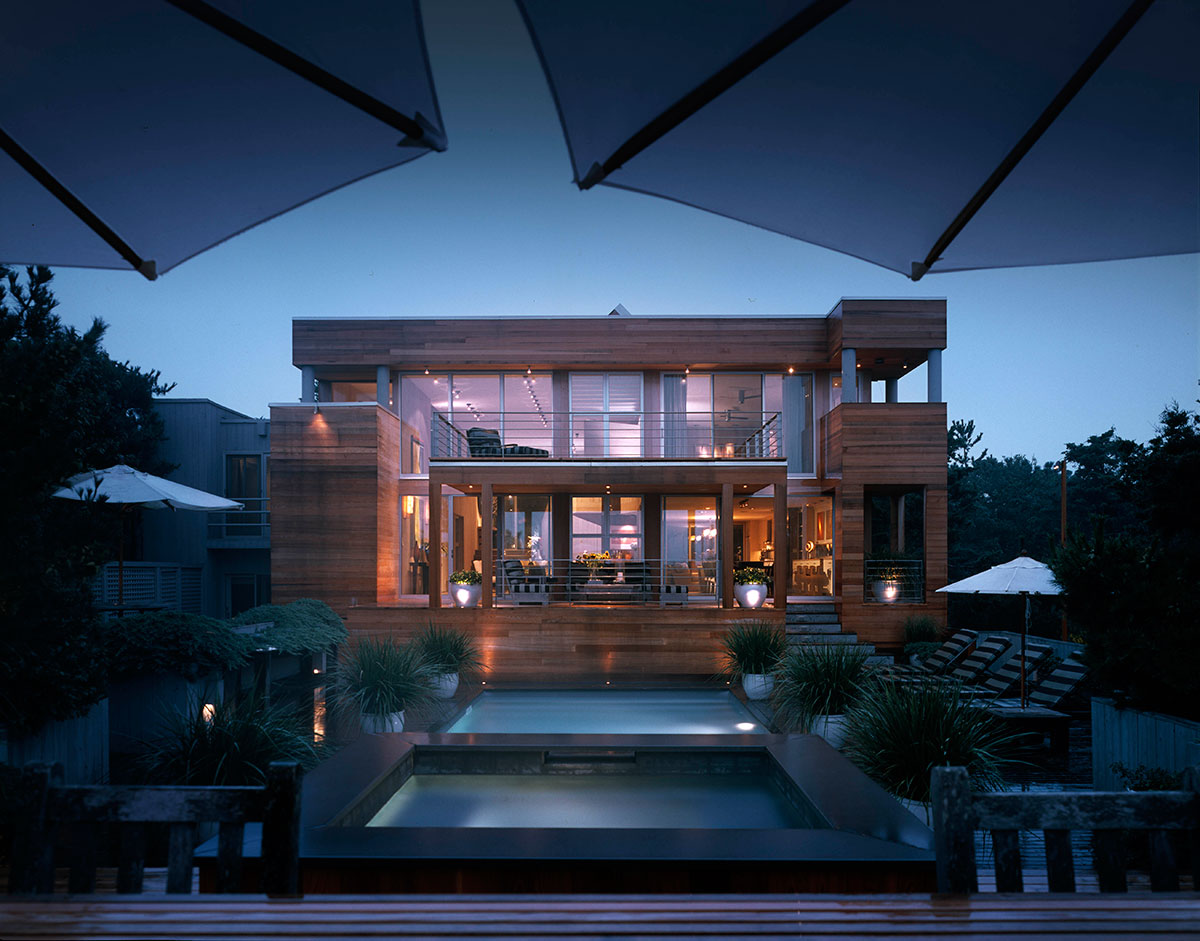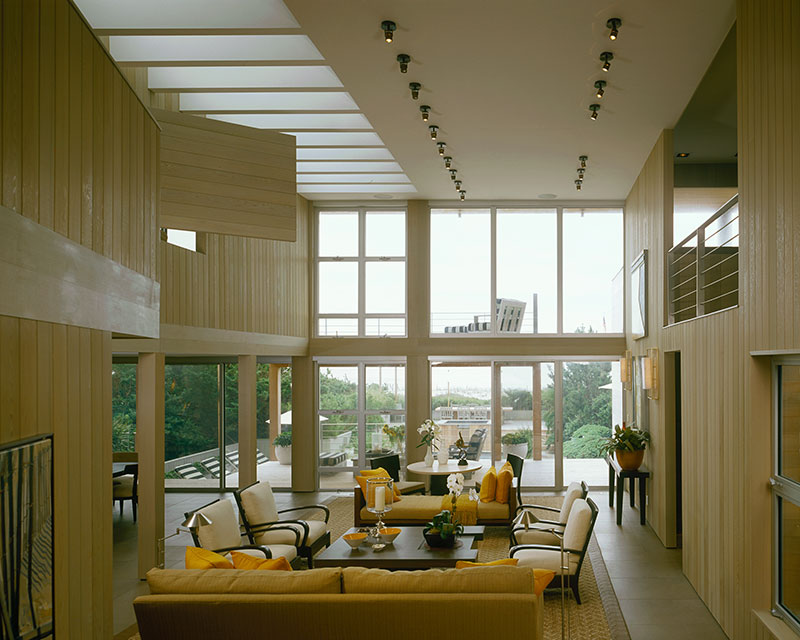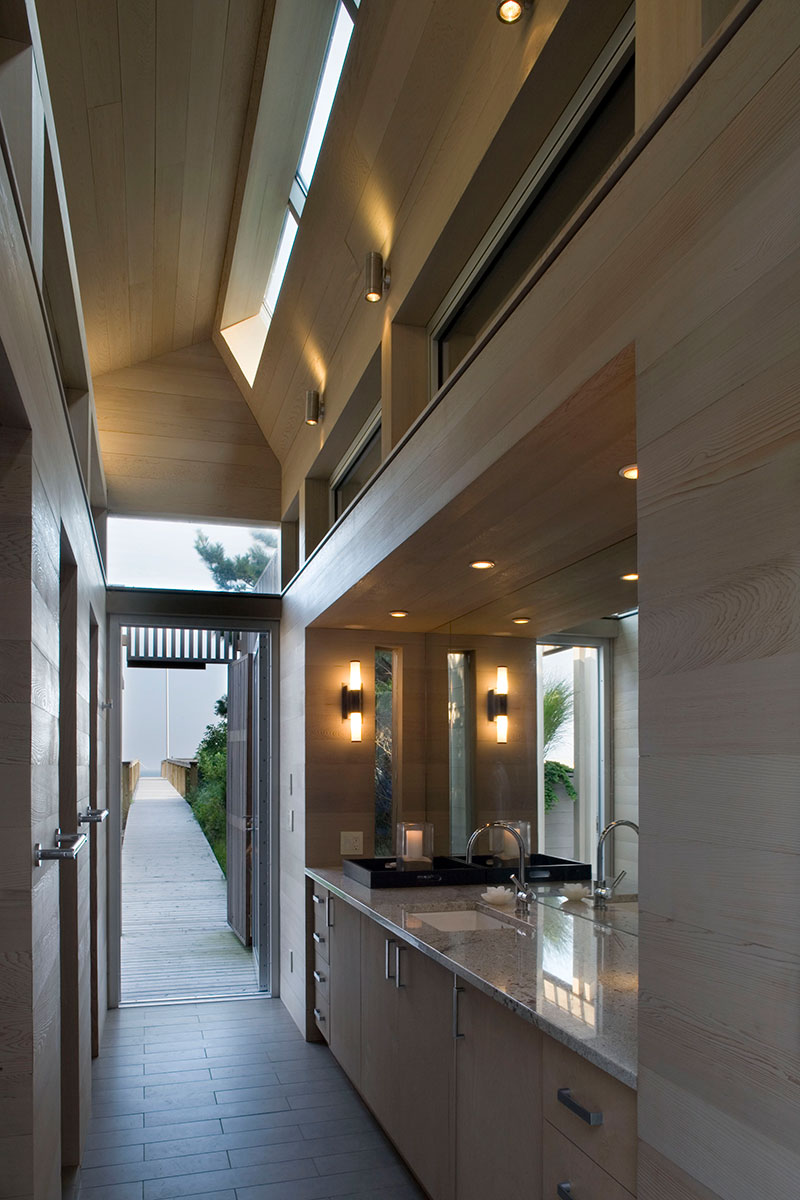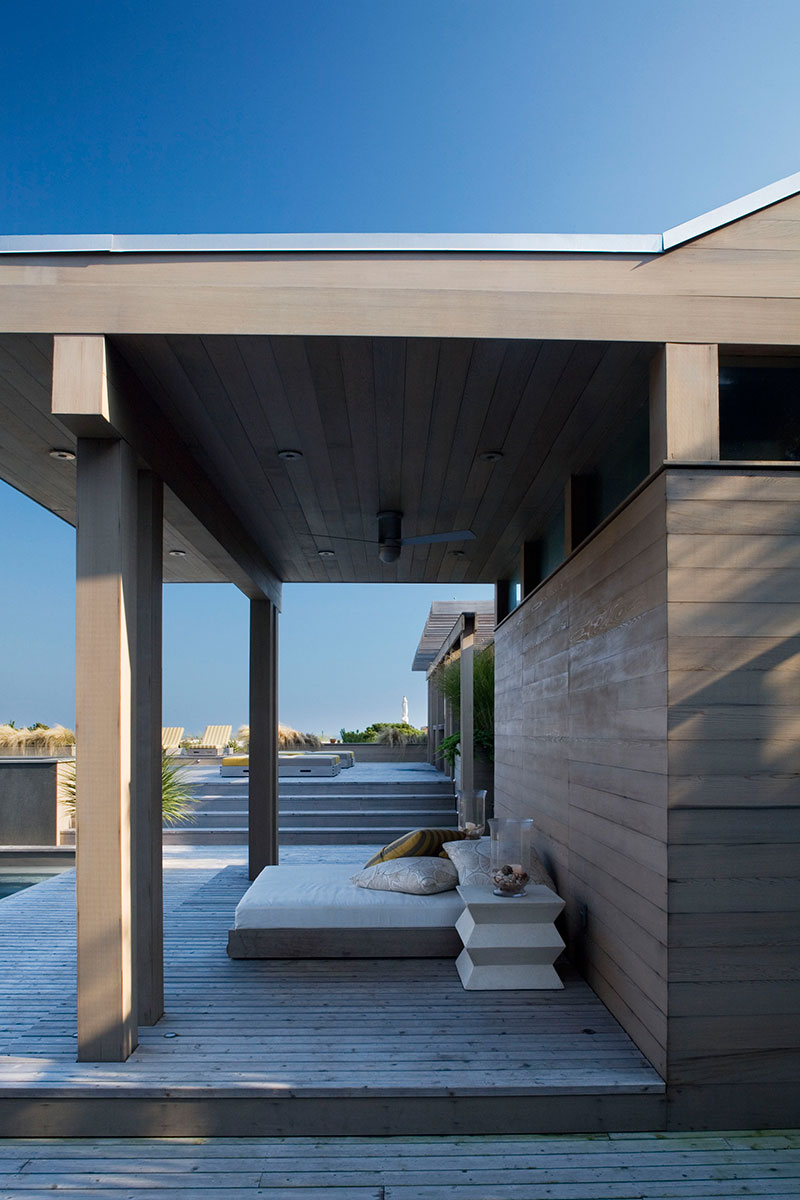 Architects: Bromley Caldari Architects
Photography: Mikiko Kikuyama and Nathan Kirkman