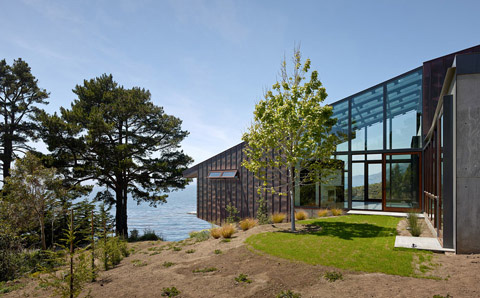 Big Sur's central California coast line is rugged with the mountains bursting from the sea. In this dazzling natural paradise only a home that gracefully drapes itself across the land feels appropriate. This award winning contemporary vacation home, designed by Fougeron Architecture does that in a most respectful manner.
Inside on the upper level the living, dining, and kitchen areas band together under a plunging wood ceiling and sheltered by full height glass exterior walls. Daylight is reflected by the sheen of the dark wood ceiling. The polished floor tiles, in contrasting stripes, ripple the light like the sun on the water.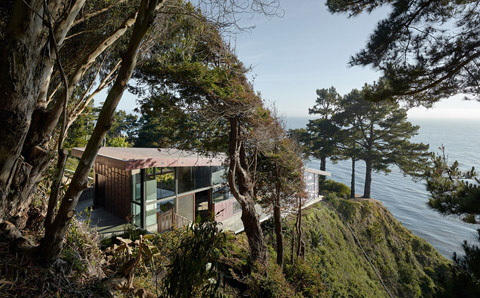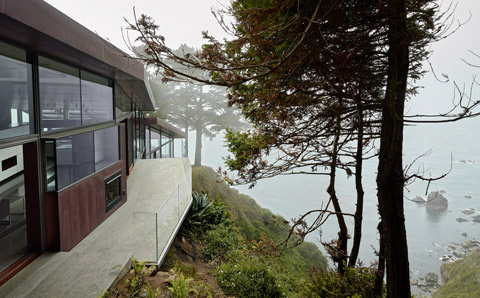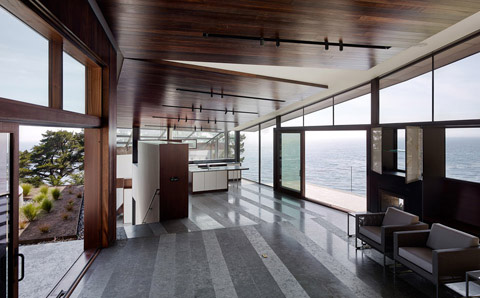 Sparse in quantity and sleek in style, the furnishings are dressed in luxurious linen and velvet that pulls its plum tone from the rich woods. The living area seating floats on a silken area rug like an oasis under a glass cover. Plush chairs in sea foam grey are tufted in lines like the floor and lap up to the fire.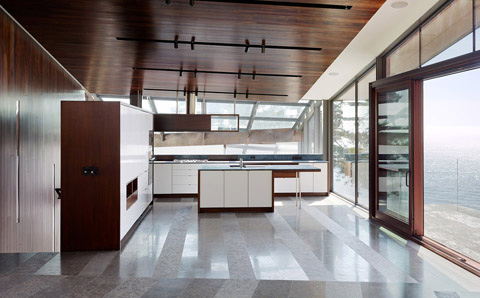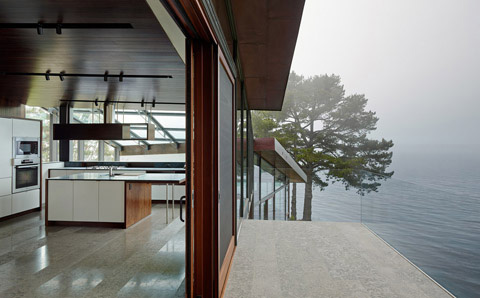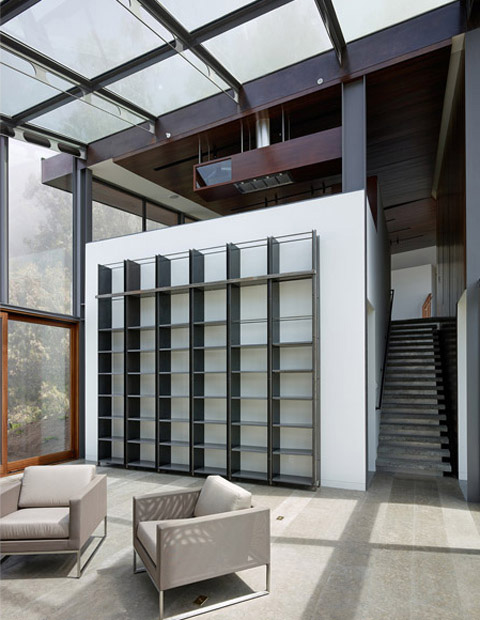 The main bedroom drifts out away from the structure on the lowest level. Carpeted in grey like the mountain stone outside, the room basks in light and views from two walls of full height windows. The adjacent bath is an elegant composition of wood, white tile, and glass, even a glass tub.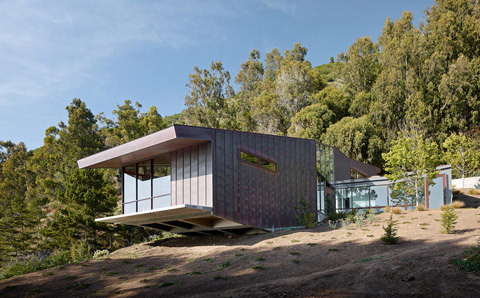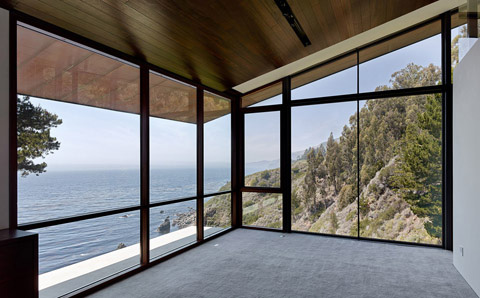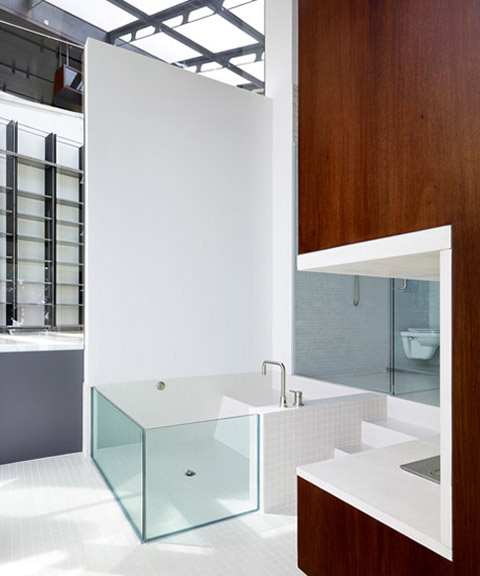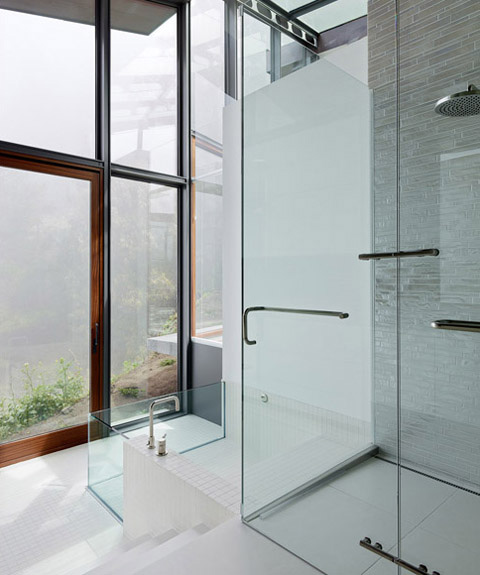 Architects: Fougeron Architecture