The Ribbon House feels like a combination of fantasy and reality, with an air of Alice in Wonderland and the elegance of a Van Gogh painting. Winner of the first annual AAP American Architecture Prize, FAK3 was recognized as the most outstanding architecture worldwide for The Ribbon House – winning the best 'Houses Interior'.
And rightly so! This dancing delight of a house is a vision of twirling ribbon, offering 4-levels of twirling staircases, with a glass floor providing -those who dare to look- two stories worth of a translucent view.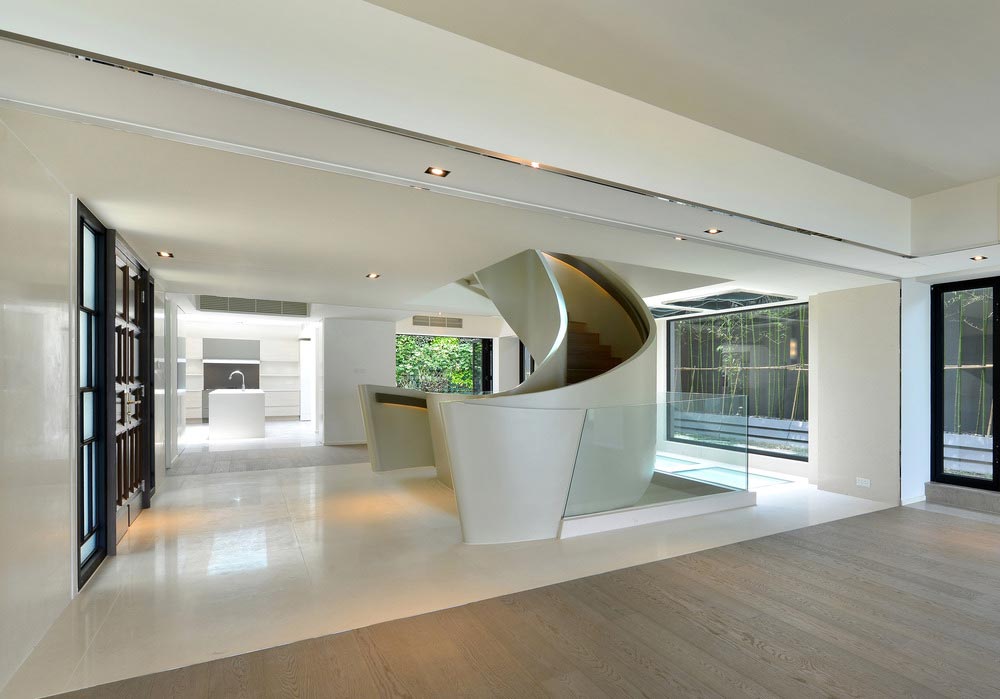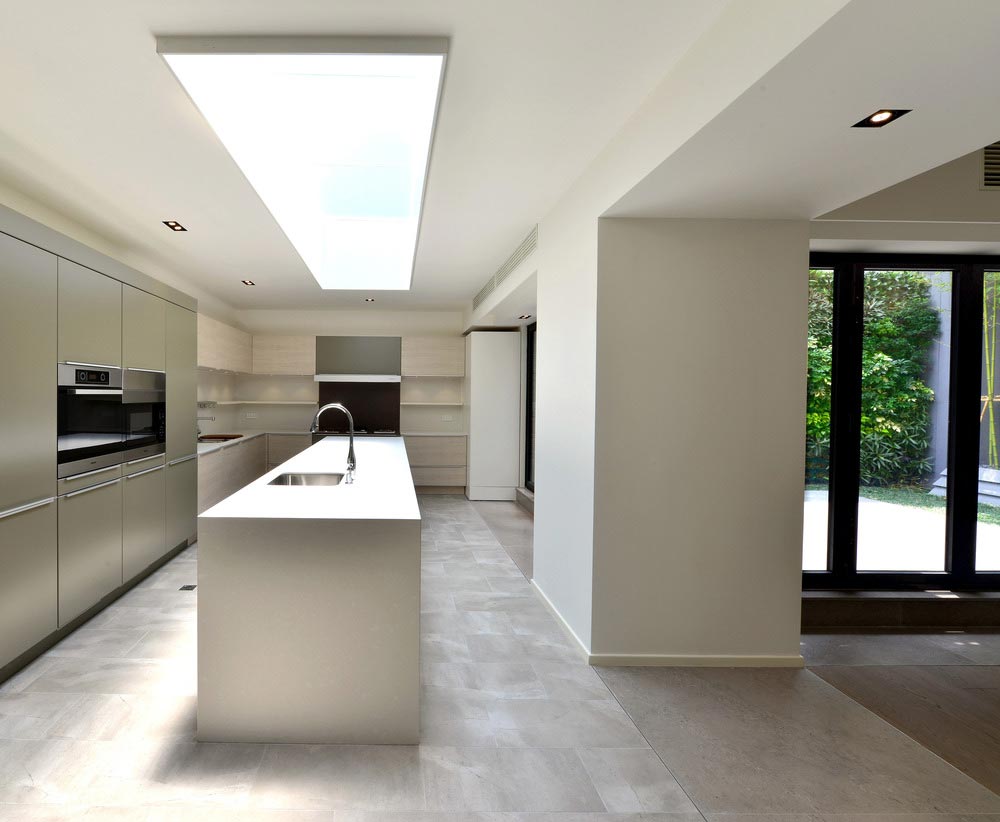 This 1000 sqm home sits along a hillside and offers a breathtaking view of the South China Sea, where a glassed-in green space allows you to enjoy it at your leisure.
This same view can also be enjoyed from a massive window in the living room, where sliding glass doors lead to a grass-laden terrace. As well, a skylight can be found flooding light in through the two basement levels, where two en suite bedrooms offer guests their own private gardens; or the third bedroom can be utilized if you prefer the 270-degree view from this marble bathrooms bathtub.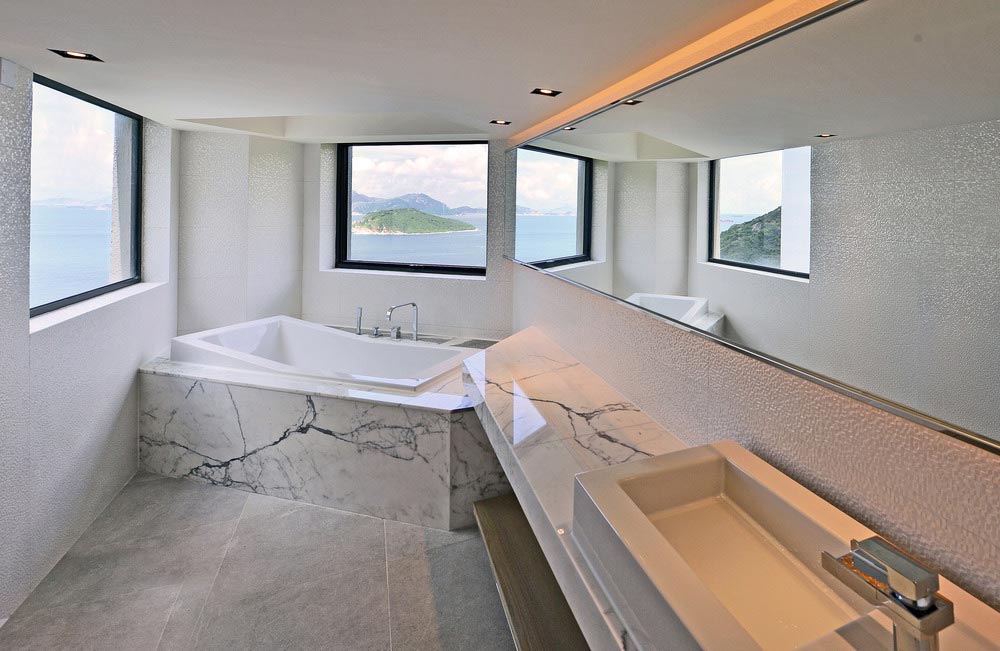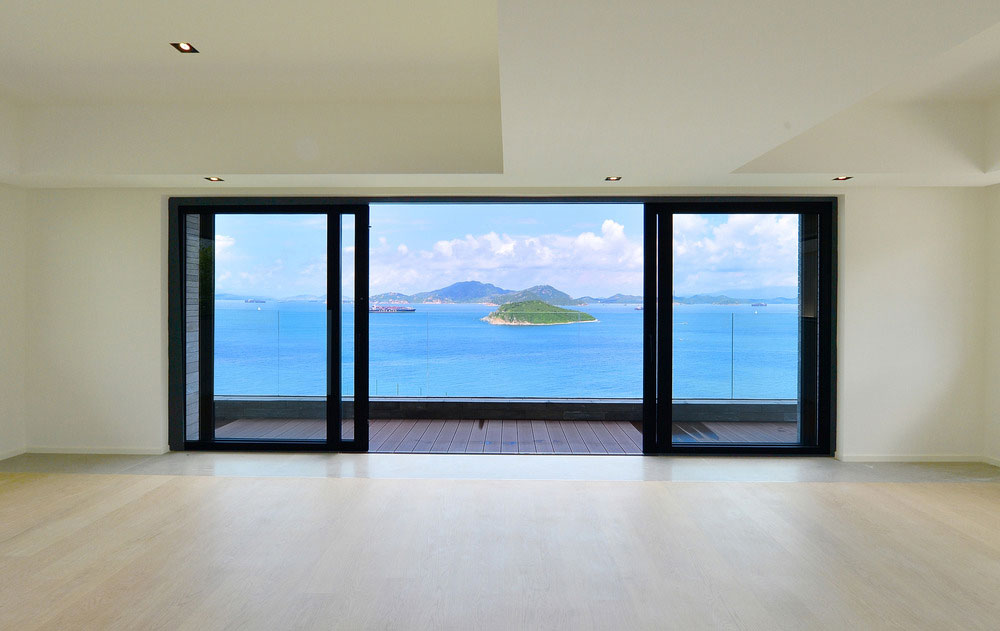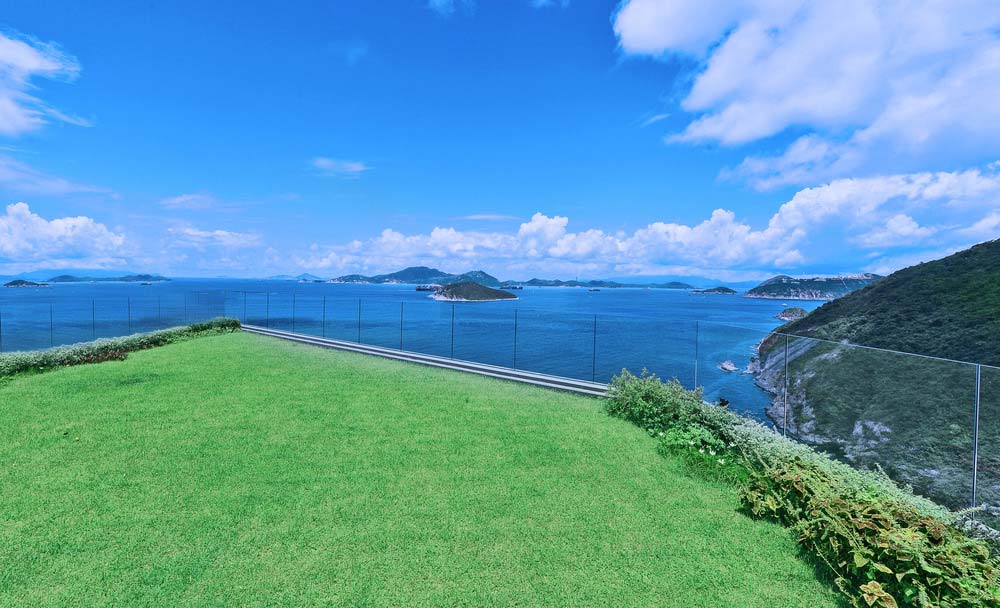 The kitchen and dining area open up to a back garden and living wall, and the folding glass doors allow for outdoor living and sea breeze to easily enter. Regardless of which room you enter throughout the home, each one melds one into the other, offering fluidity while keeping The Ribbon House true to its delightful dancing form.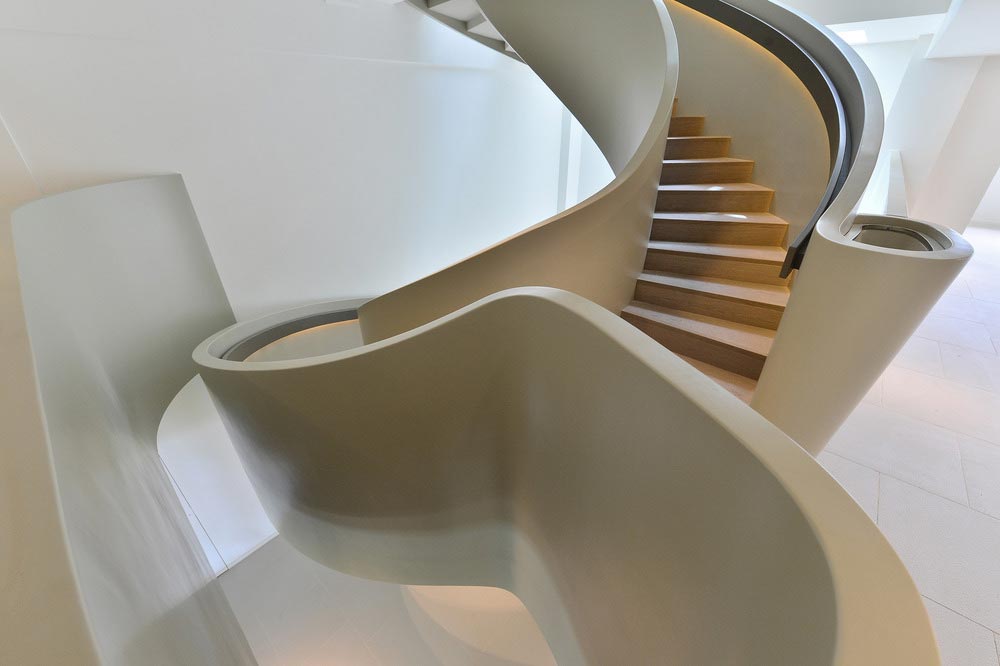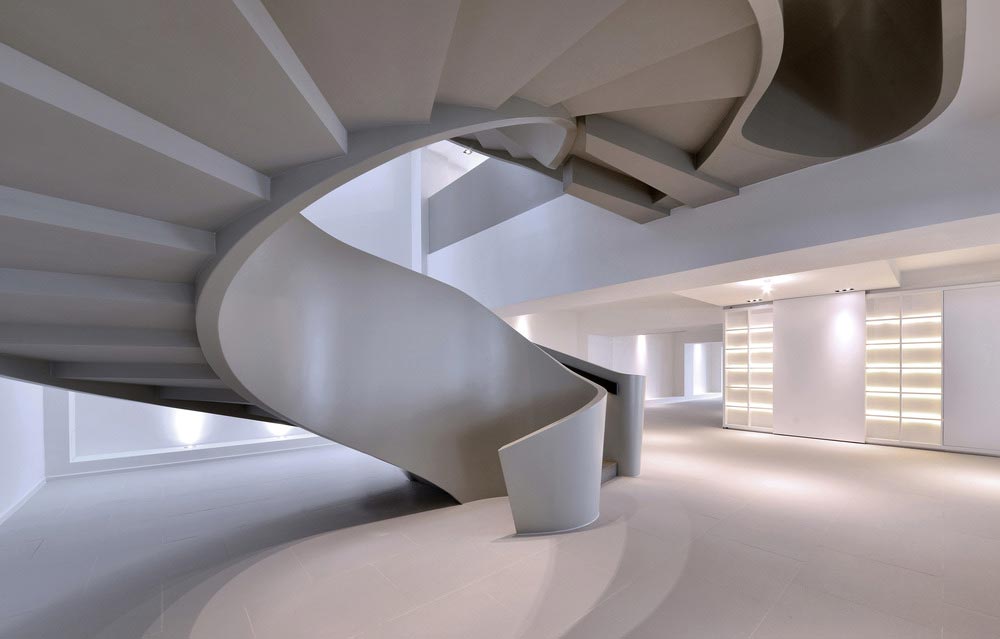 Architects: FAK3
Photography: FAK3