It's always a bit of a mixed back when designers dedicate a considerable portion of the design concept to a single material. However, the Zinc House by Ande Bunbury Architects avoids many of the pitfalls associated with a mono-material approach by offering unique formal expressions and an underlying program that makes it all work in concert. Yes, zinc is the main event, but there is plenty of other architecture happening here to make up for the lack of material diversity. Indeed, the Zinc House is much more than its name might indicate.
Let's just get it out of the way: the exterior is clad entirely in vertically oriented zinc panels. They have alternating widths that create a patterned rhythm that wraps around the home's angular facades. The front entry of this small beach house is recessed into the shell and accompanied by a series of shallow staircases and an abundance of glass. The Zinc House opens up only where appropriate – but when it does it never holds back from providing a level of transparency that nicely opposes the stark planes of pale metal.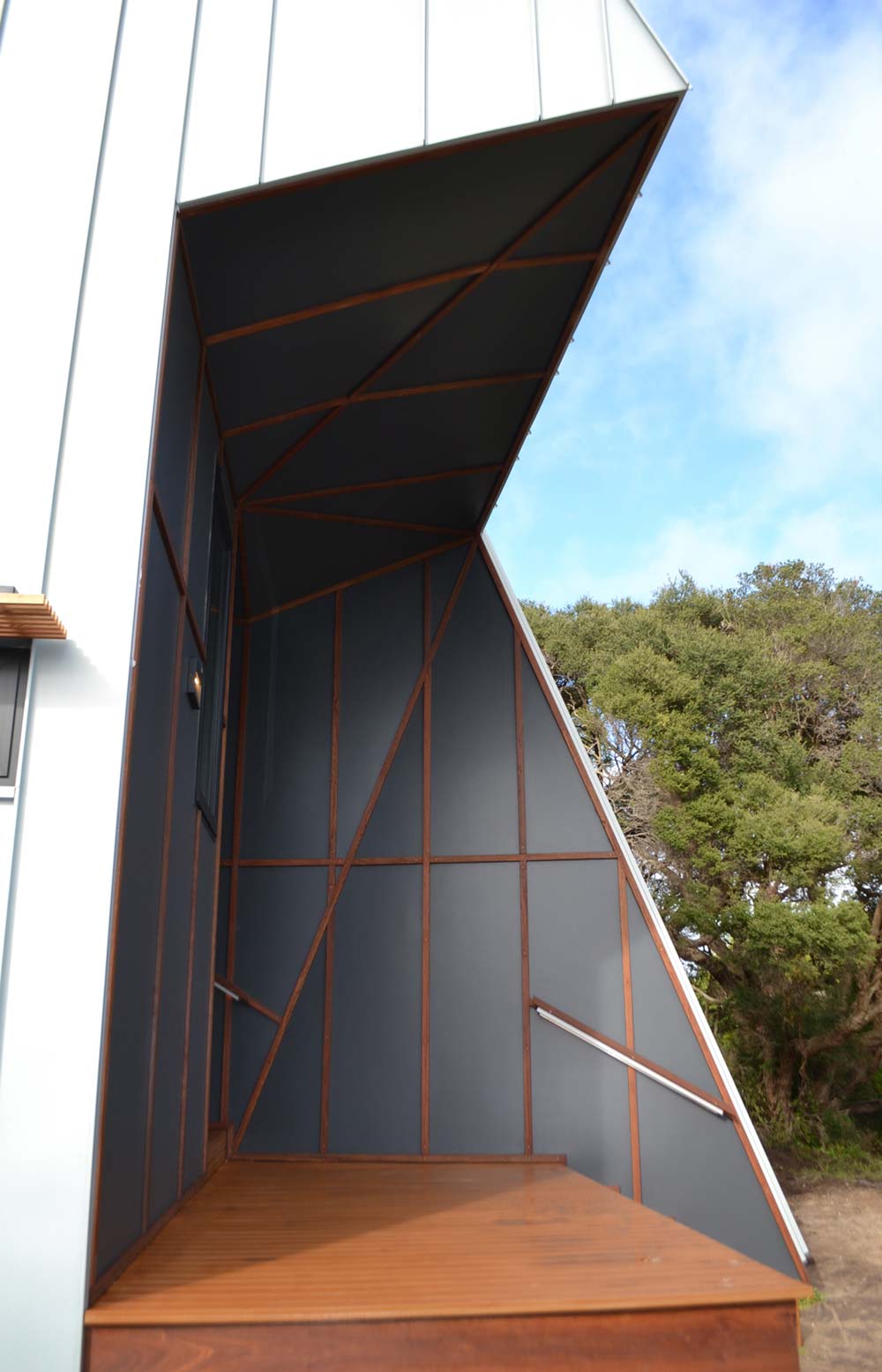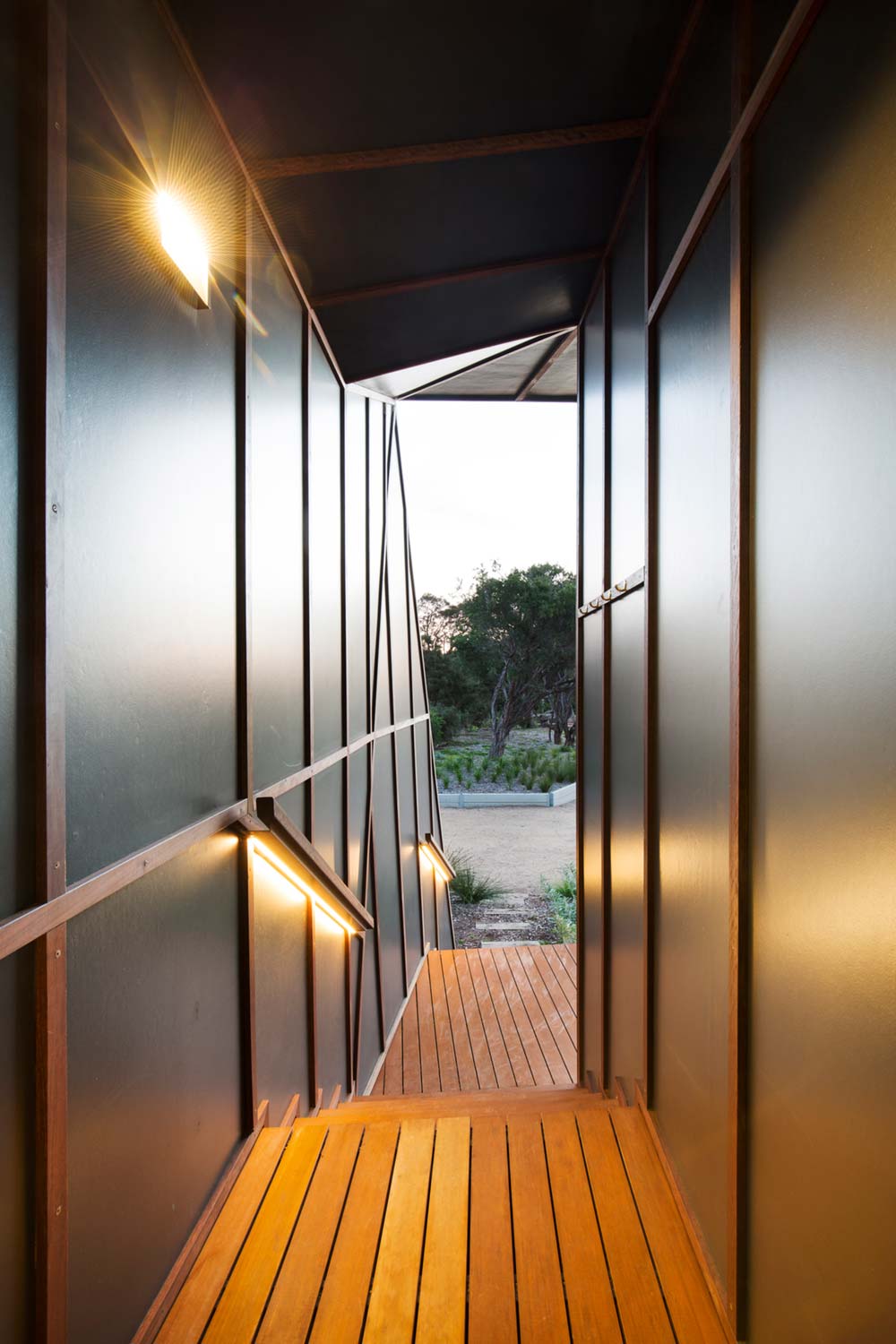 The home is perched atop a cliff facing back towards the water. There are no shortage of impressive ocean views, and the interior program takes full advantage of providing the public and private spaces with plenty of reasons to look outside. A rear deck unloads visitors to the peril of the hillside, and creates a breathtaking sensation of living life on a literal edge.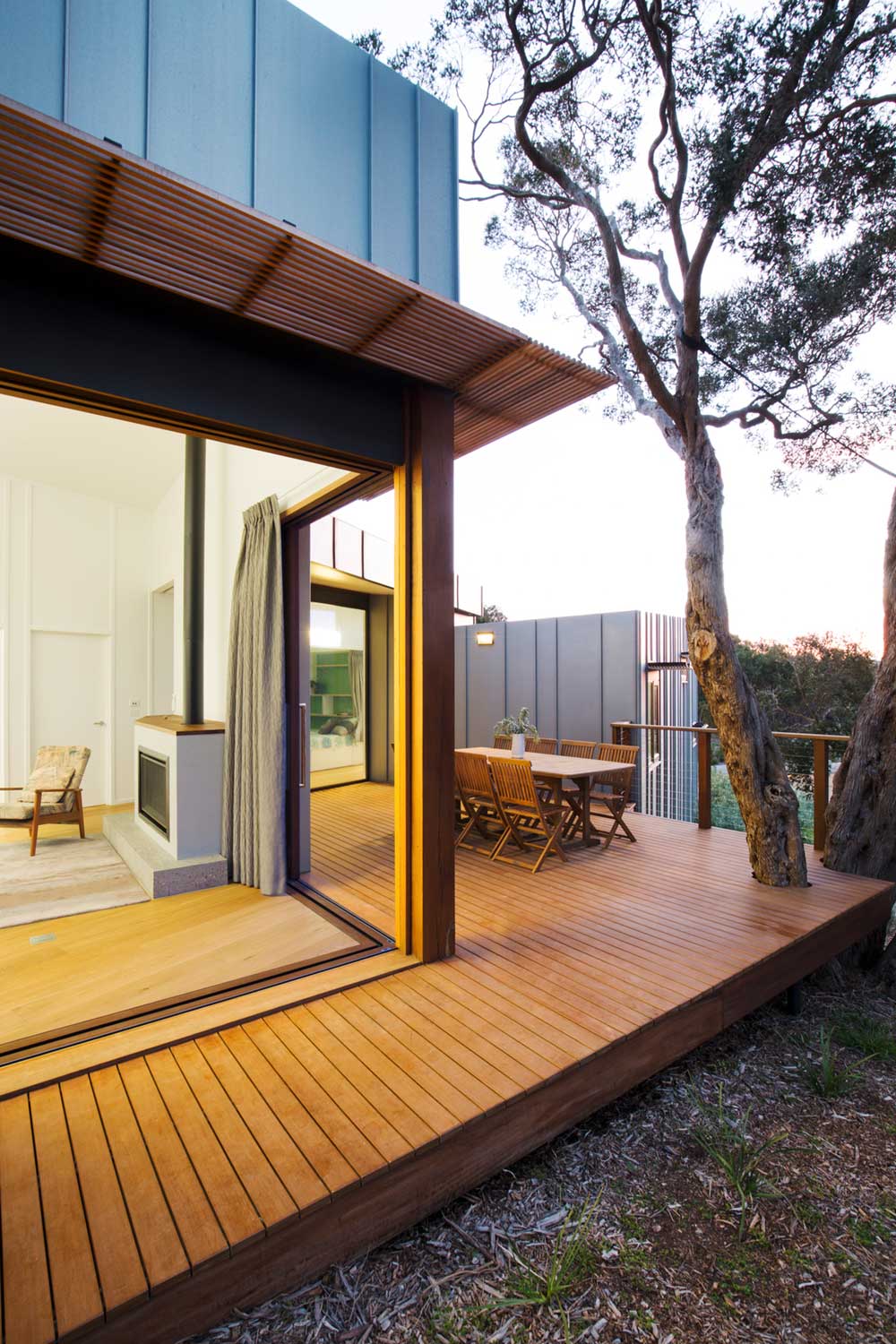 This deck turns back into the main living and kitchen spaces, which present a rather subdued palette of materials that don't distract from the spectacular views. In many ways, it's the exact opposite of the exterior material choices, which are busy, imposing, and visually alluring. It's a jarring reversal of attention going from "look at me, I'm a beautiful building!" to "actually, nature is still better," but it works to keep the design interesting and leaves guests with a lasting impression.
Yes, there is zinc, but there's also so much more. From a neatly design floor plan to sweeping ocean views, it's an experience that never fails to impress. Few other residential designs use a single material and texture so abundantly, but to such great effect. Ande Bunbury Architects should be applauded for taking a bold approach to cladding, and pulling it off with ease.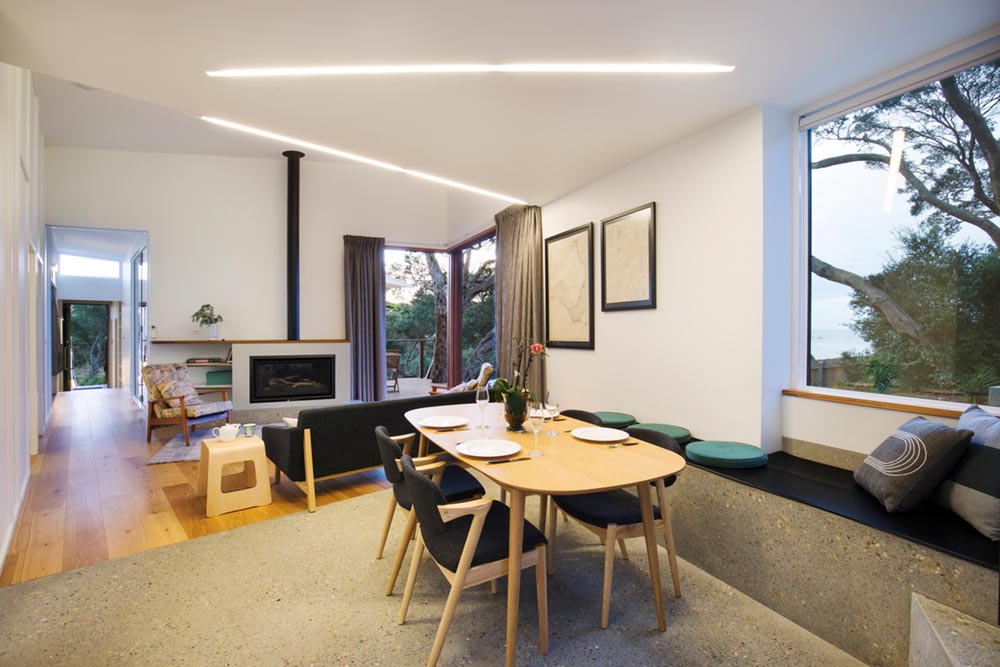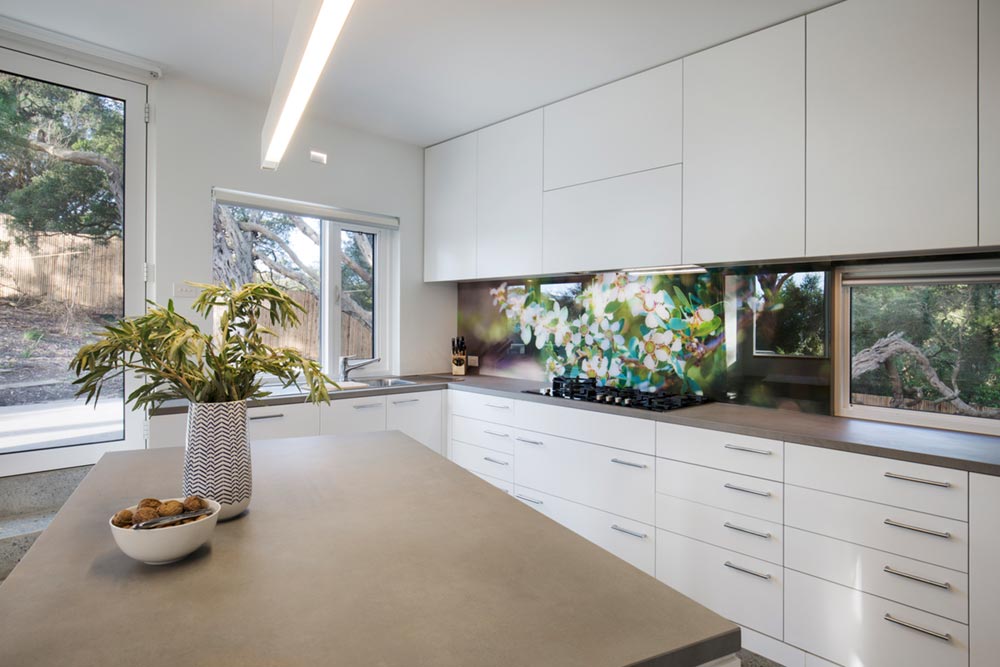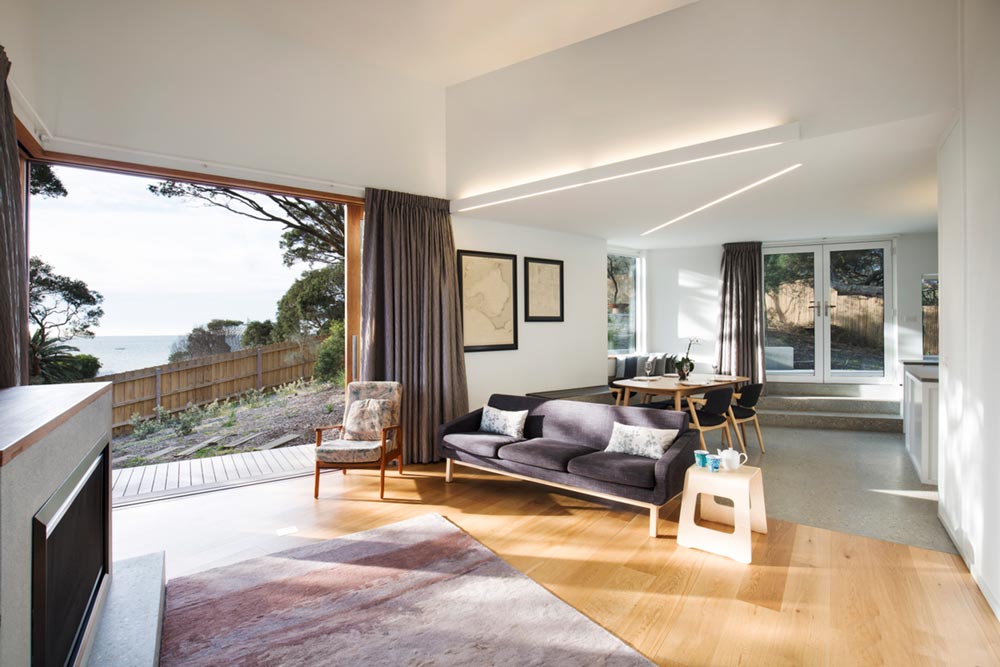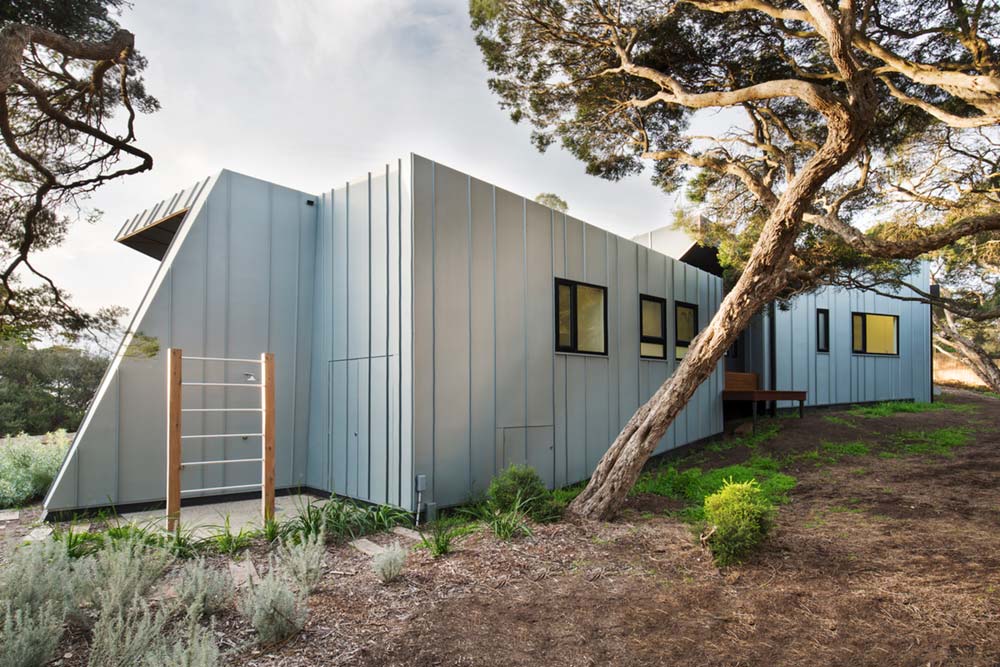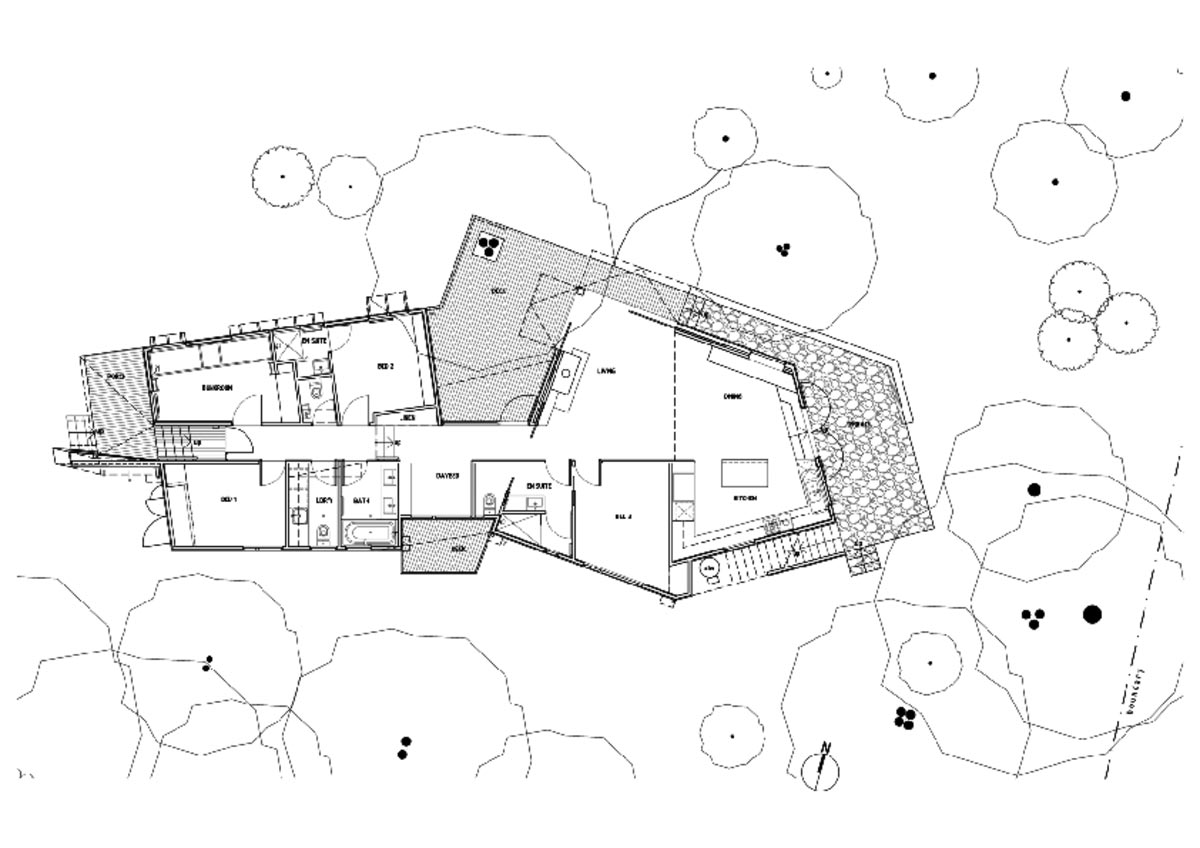 Architects: Ande Bunbury Architects
Photography: Peter Nevett