The A'tolan House provides a serene sea-side oasis that, with a single kink in an otherwise formally pure expression, transforms both scene and experience giving users a salty home tour they won't soon forget. Create + Think Design Studio designed this beautiful coastal home, which creeps over a breathtaking bluff on the coast of Taiwan. The push-pull of nature vs. man-made is evident throughout the design, which undulates through the existing topography in ways that organize space and frame ocean views.
In Taiwanese, A'tolan is a word that means a place with many rocks. I can't imagine giving this structure a more obvious, and appropriate name. Just as the ocean waves crest and crash against the jagged rocks that emerge from the coast, the A'tolan House fits itself aggressively into the hillside. It does this in a simple architectural expression that takes an elongated rectangular mass and sharply curl it into a boomerang shape. This not only creates a more harmonious relationship between rock and house, it projects the interior views out towards the water. This kink occurs at almost the very end of the rectangular mass, where the natural topography takes a similarly abrupt turn.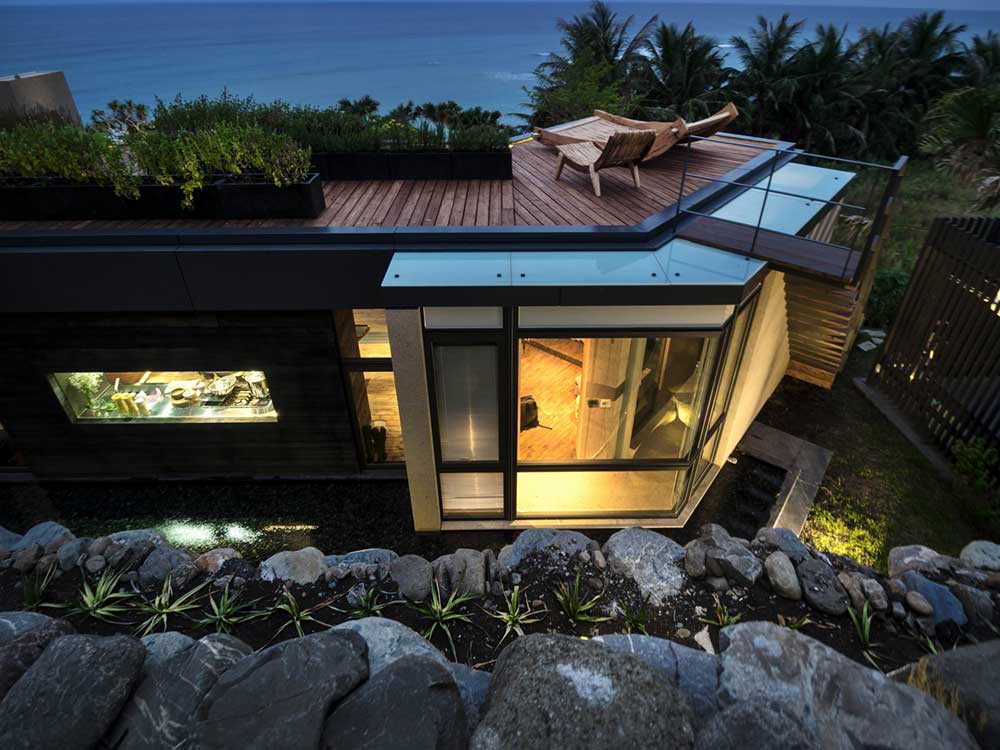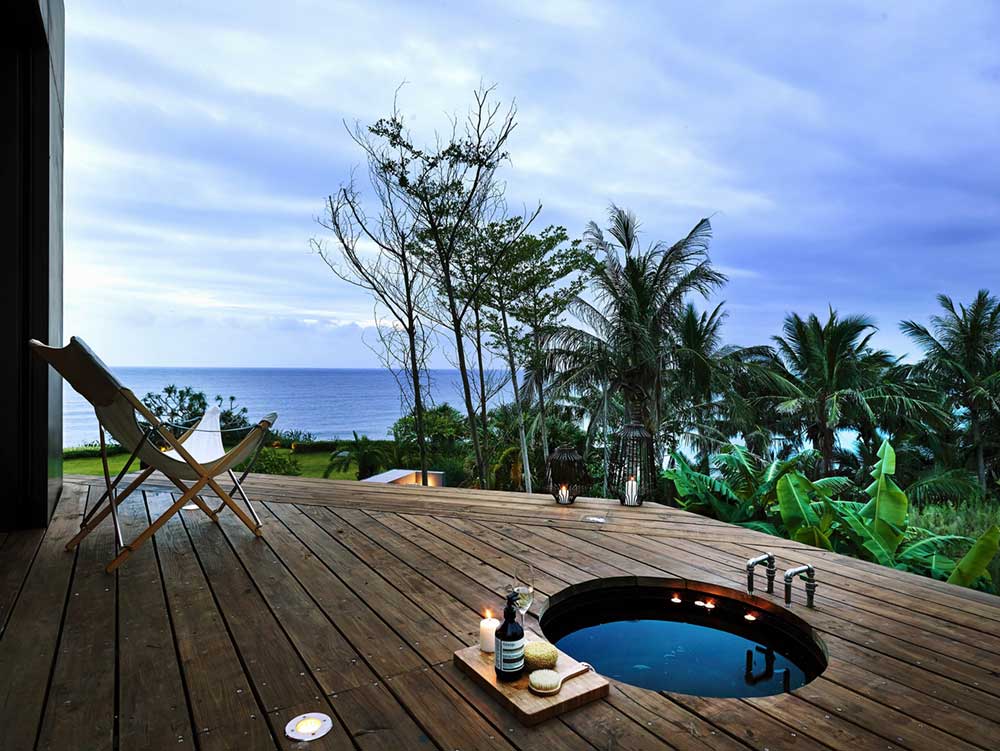 The home keeps a low, single story profile that meets grade at the front entry point, then hovers over a landscaped garden area at the back. Massive sliding glass doors disappear into each other and reveal a barrier-free transition from the public gathering spaces to the stone walkways and low grass lawns that populate the procession down to the beach. The way the experience spills down the hillside reminds of the way the land cascaded to the sea before man intervened.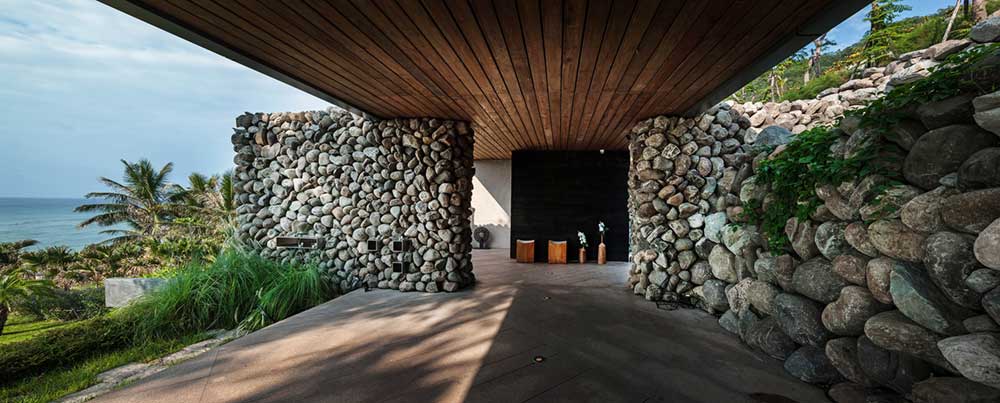 Native rocks are plastered over structural walls and columns to create an interior experience that mirrors that of the bluff itself. The natural elements that make the site so unique are never far from view, and are used to enhance the architecture but never detract from it. A massive, dark wood kitchen island emerges from the floor and points directly to the rear exterior decks. The home is in a balanced symbiosis with the ocean, the trees, and of course, the rocks.
Create + Think Design Studio have used what nature provided to design a house that never strays too far from what came before it. A simple architectural expression combines with native species of stone and wood to add something habitable that leaves enough to remind visitors of the harshness of the elements.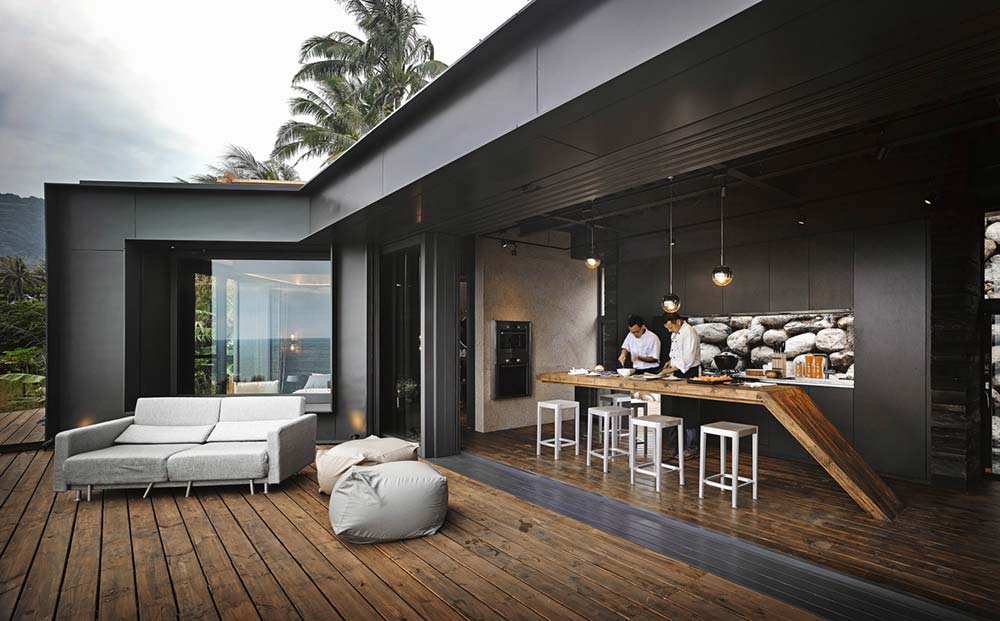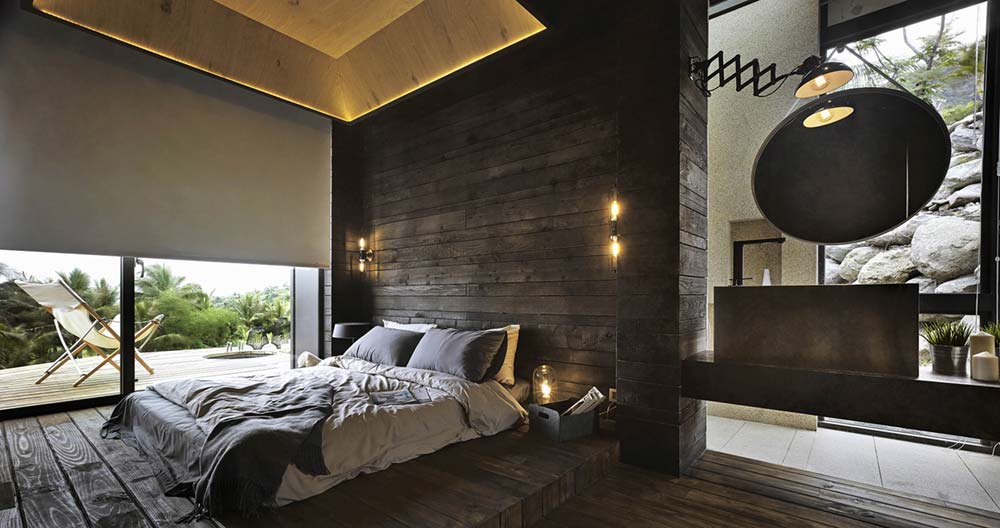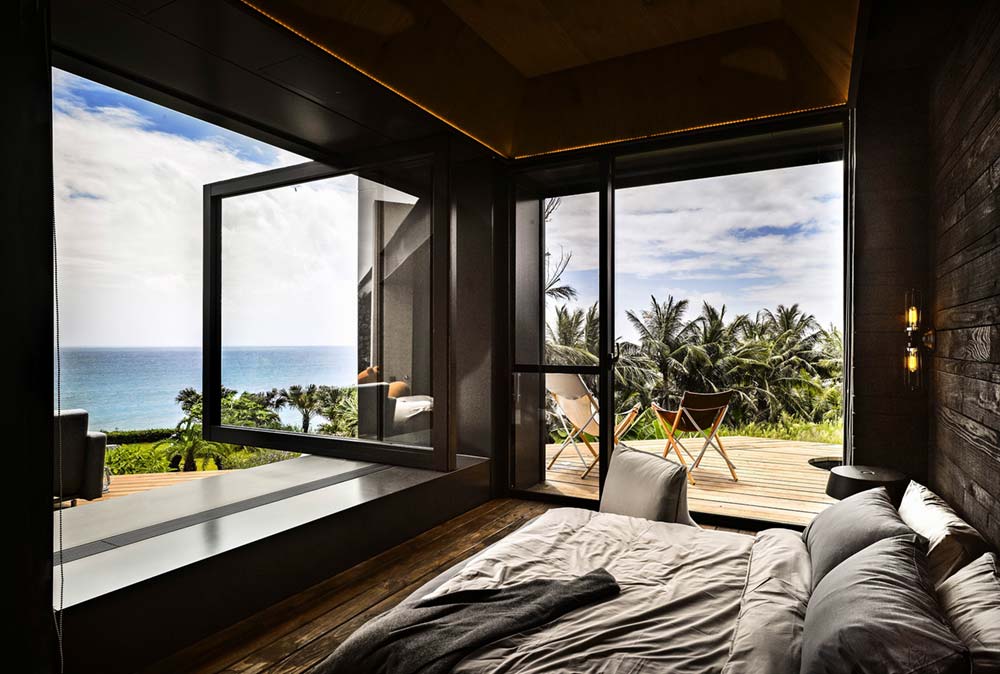 Architects: Create+Think Design Studio
Photography: Kuomin Lee