Gently sloping towards the picturesque shores of Lake Pend Oreille near Sand Point, Idaho, sits a stunning vacation home designed by Balance Associates Architects. The home, named for the bay in which it sits – Bottle Bay, is a great example of how contemporary and industrial design can work together to create a space that is functional, yet casual enough for a waterfront getaway.
With 3,330 square feet (2,750 in the main residence and 580 in the boathouse/flex-space) spread over two and a half acres, Bottle Bay took what remained of four-foot-thick concrete foundational retaining walls and transformed them into a symphony of contrasting materials.
From outside, it's visually apparent that Balance Associates brings their expertise in sustainable, energy efficient design to the forefront. The home artfully combines wood and corrugated aluminum accents, a fully glazed facade, and alternating shed rooflines to create a property that sets a unique tone for guests and passers-by alike.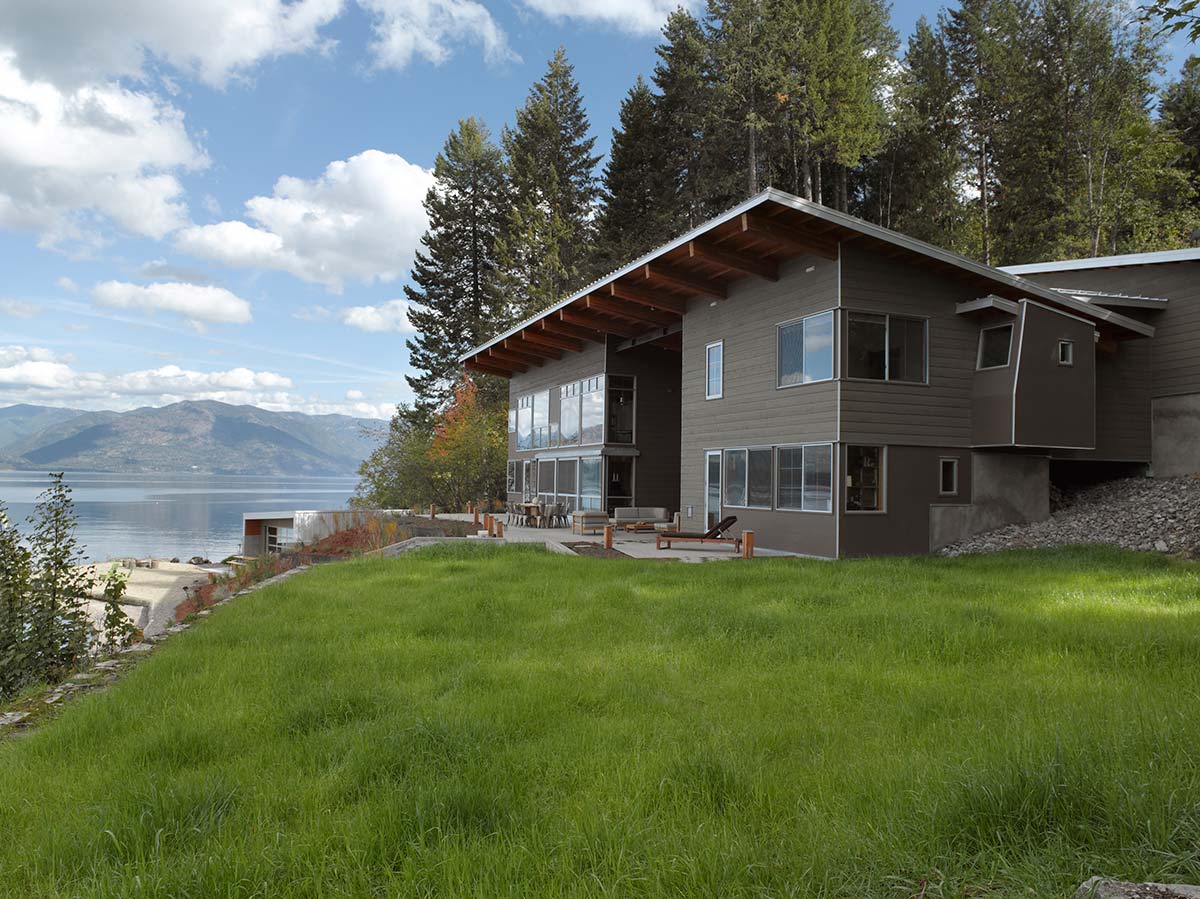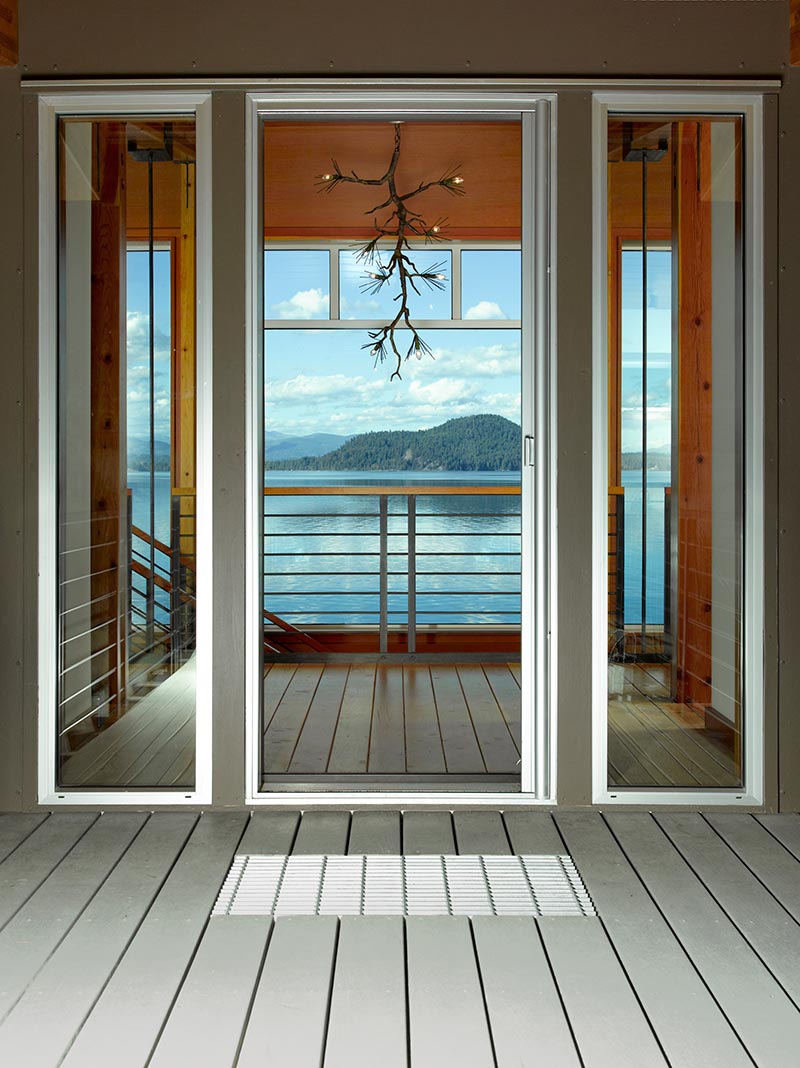 When one enters the home, the vastness in scale becomes quite clear. It's this feeling of openness that allowed the architects to merge industrial design, with a modern "rustic/contemporary" vibe, all while maintaining the sensation that this is still a vacation home. Perfectly placed common areas, combined with open loft and mezzanine levels, play a major role in providing unobstructed views of the lake through the telescoping patio doors, which open to the outdoor terrace.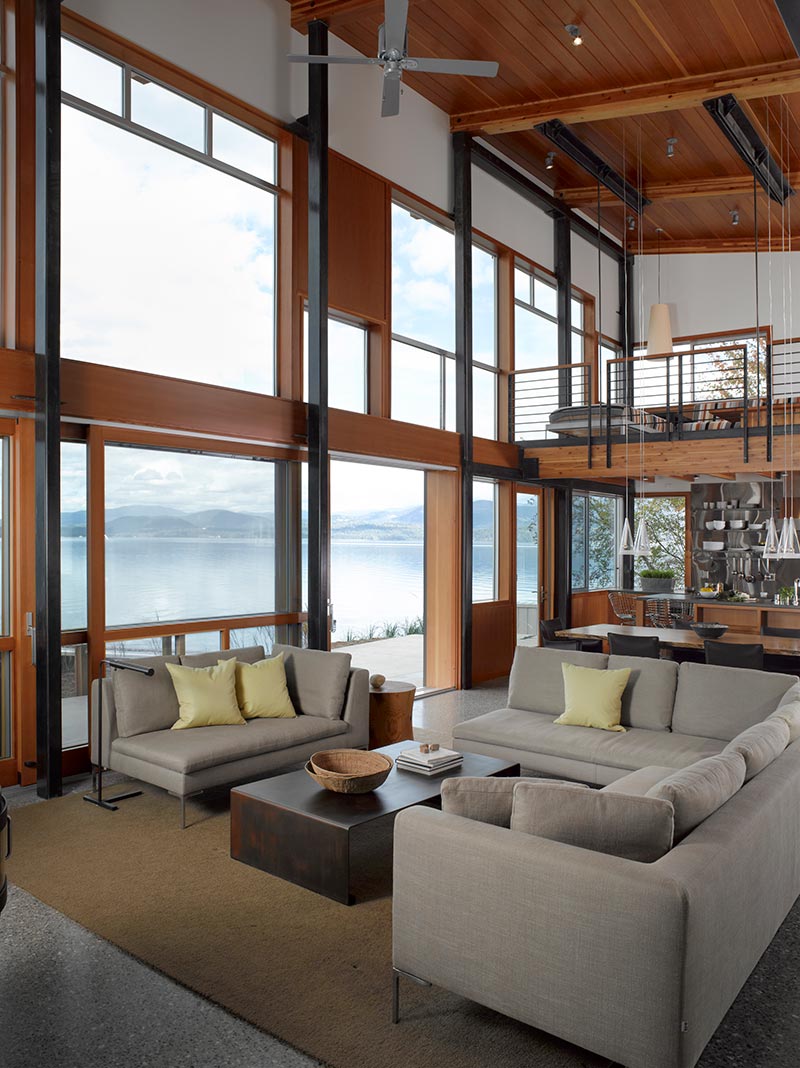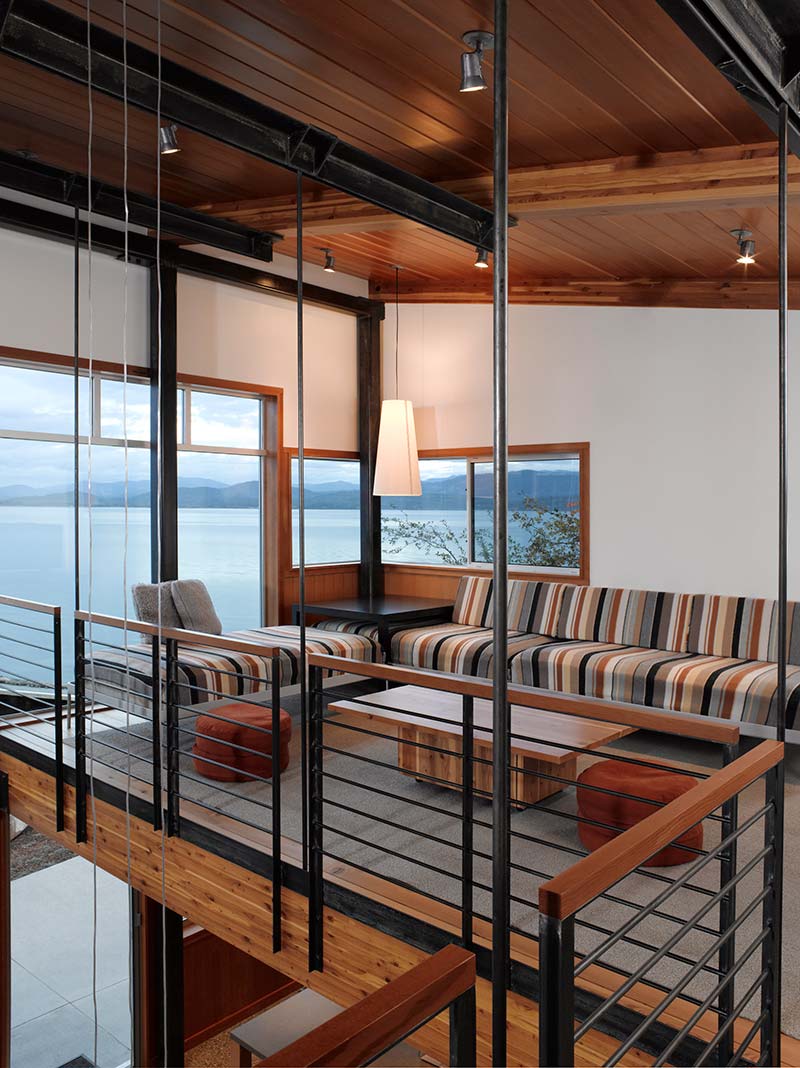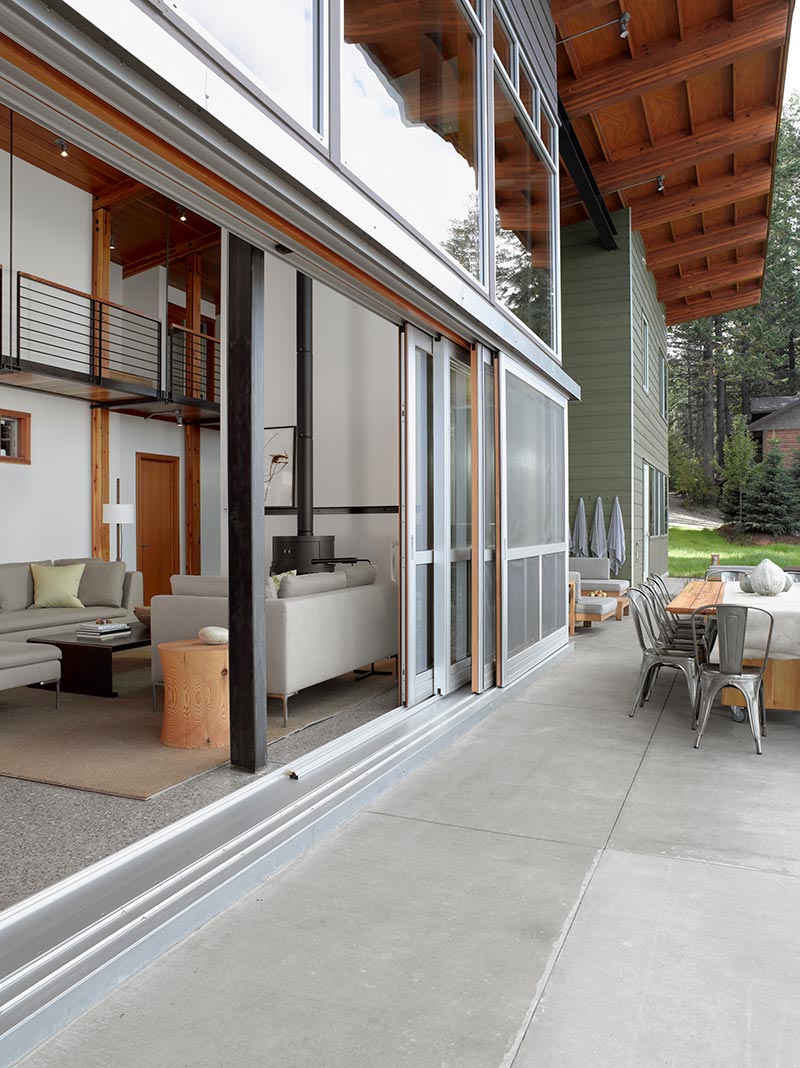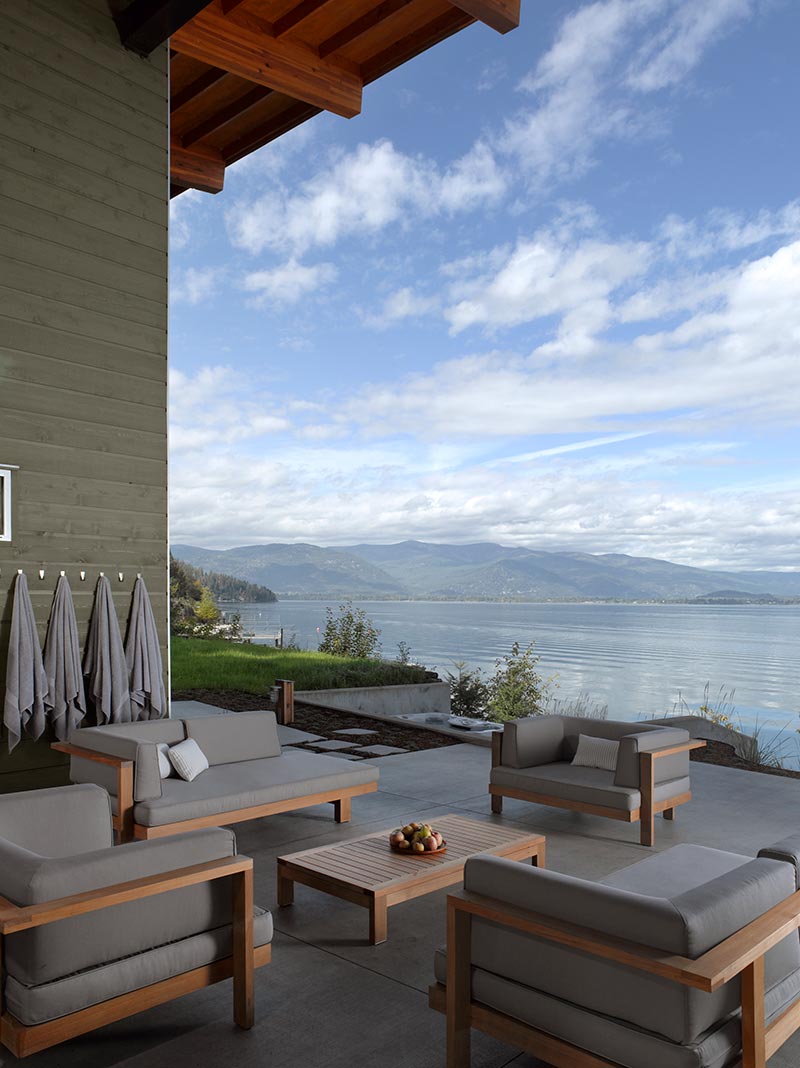 The layout is perfectly practical, yet clean and modern in every way possible. As one wanders throughout the home, it seems as though every room offers something pleasantly unexpected – yet in perfect balance with the rest of the house.
In the kitchen and dining areas, Duncan Phyfe furnishings reflect the clean lines of the water's edge – while a rough-hewn natural wooden table helps create warmth throughout the stainless-lined kitchen area. Continue through the home, and nearly every element lends itself to a gentle caress, as the tongue-and-groove hardwood floors make way for concrete trim and metal cladding. Contradictory materials seemingly create the perfect blend of comfort in this lakefront masterpiece by Balance Associates.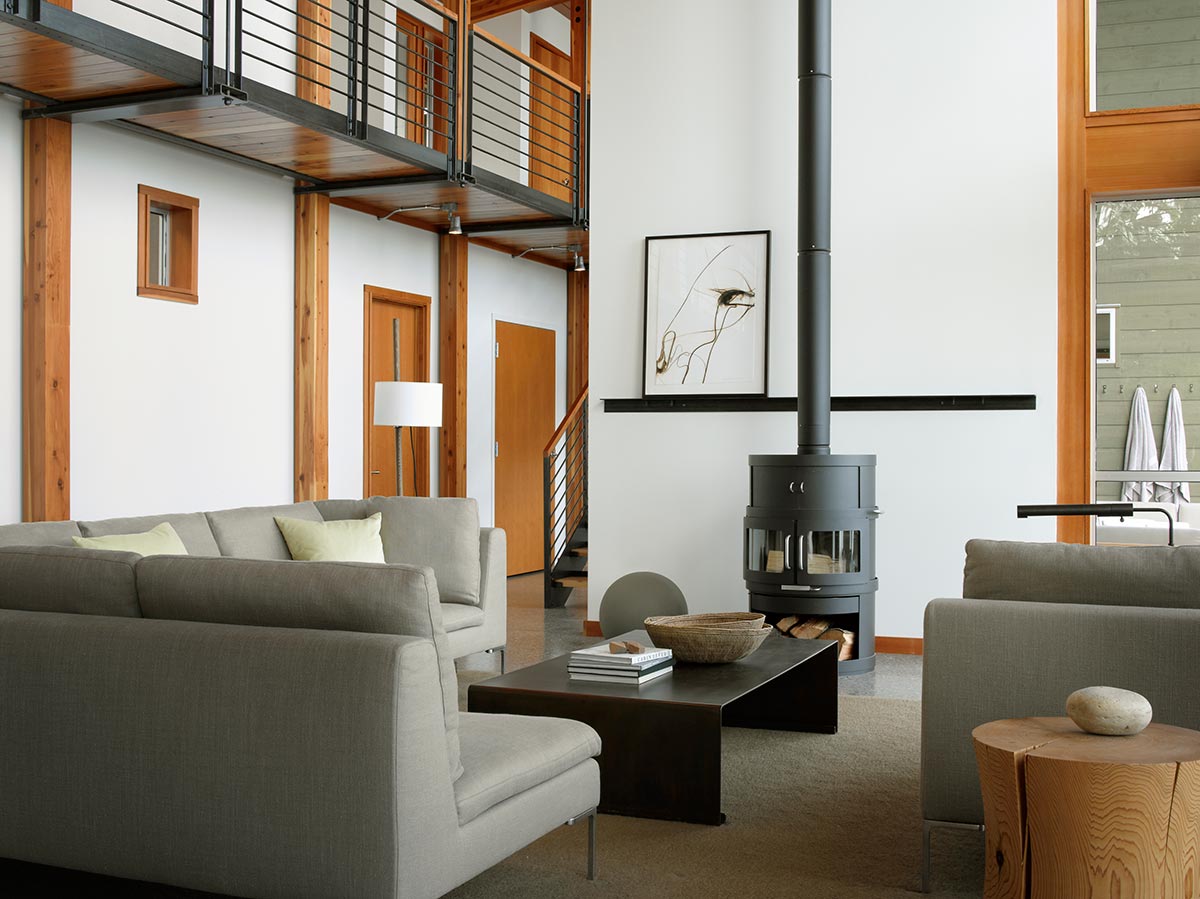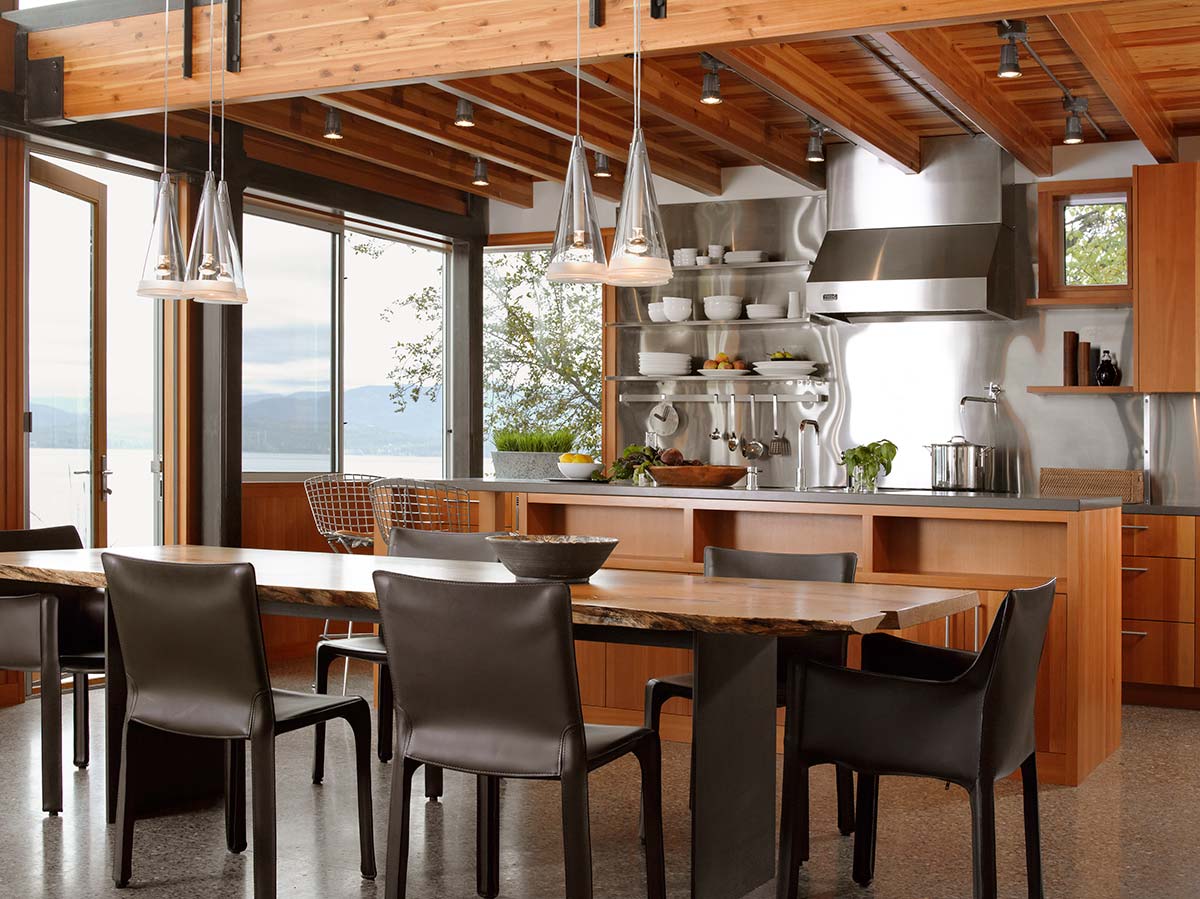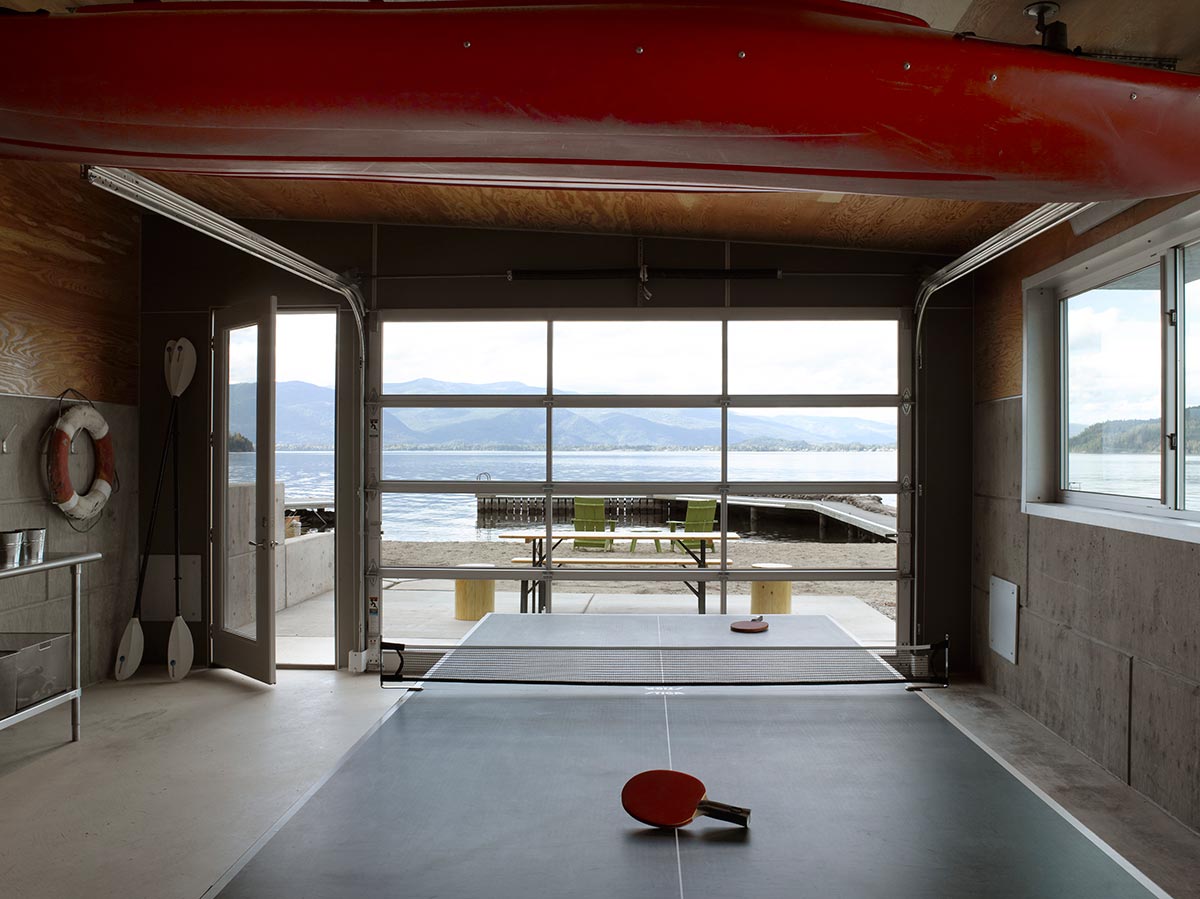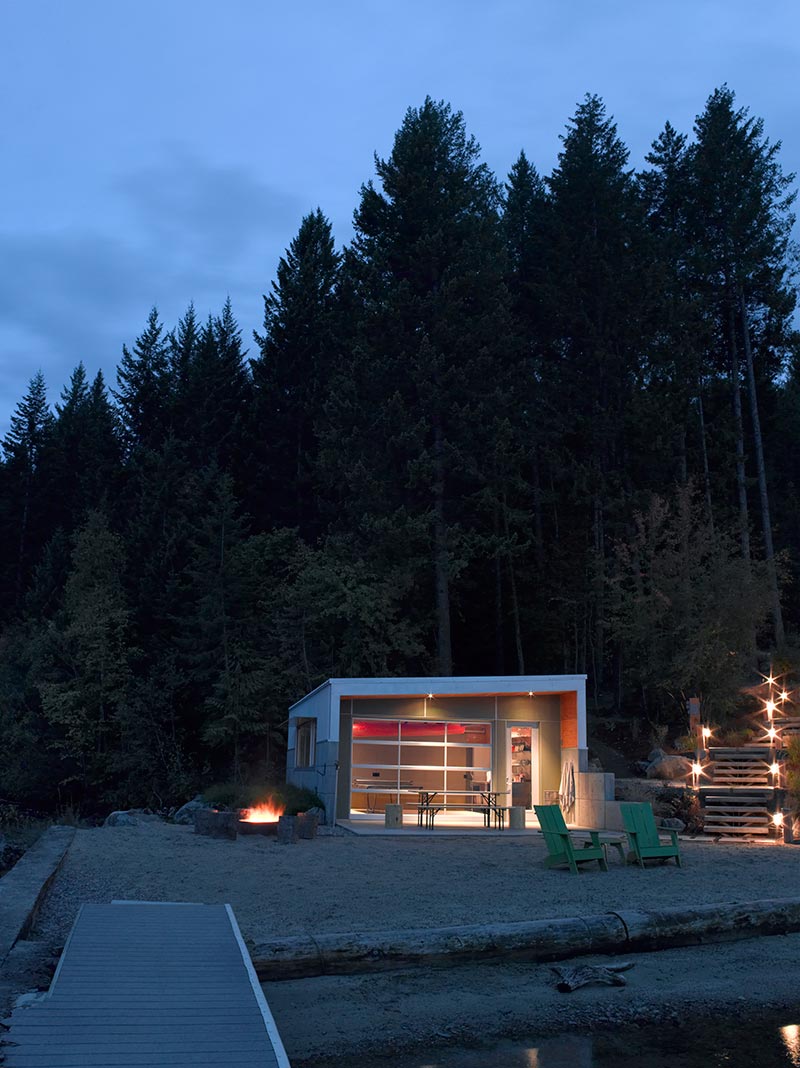 Architects: Balance Associates, Architects
Tom Lenchek, AIA – principal
Timothy Posey – project architect
Margo Peterson-Aspholm, AIA – project architect
Structural Engineers: Harriott Smith Valentine Engineers
General Contractor: Henry & Sons, LLC
Photography: David Duncan Livingston