Many of us who may dream of restoring a home within the Mediterranean countryside would have simply turned our noses up at the site of an age-old foundation and retaining wall. However, Josep Lluís Mateo of Mateo Arquitectura dove head-on into the reconstruction of this Old Country Mansion in La Garrotxa, Girona. The Barcelona-based firm realized early on that this foundation was more than just lost ruins; it was a perfect canvas upon which to create a true work of art.
Perched prominently atop a near-45 degree sloped lot, this Catalonian masterpiece offers panoramas reminiscent of works created by the finest of Impressionists. From outside, the home seems simply to be a structure that has perfectly withstood the test of time; a property perfectly nestled amongst the Holms Oaks of the Pyrenees foothills. However, a discerning eye can begin to recognize that beneath the terra cotta roof lies something quite special – an architectural treasure years in the making.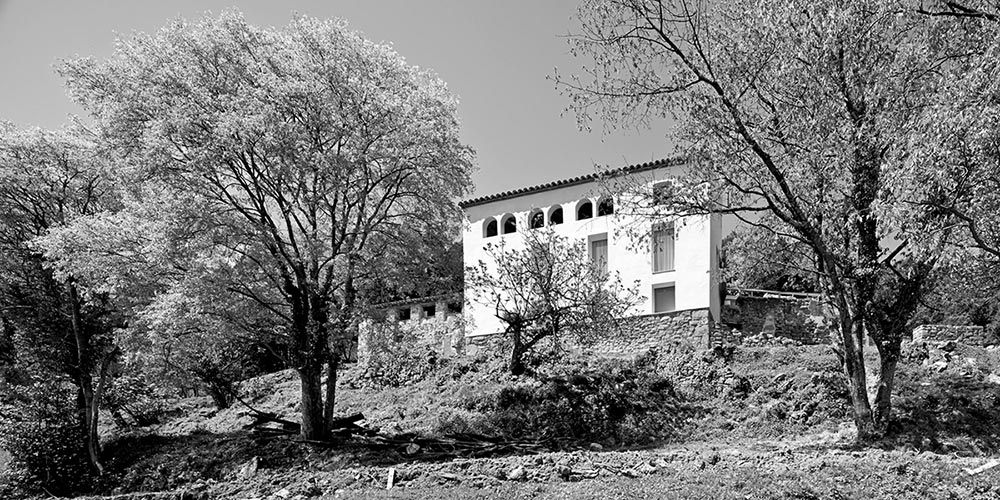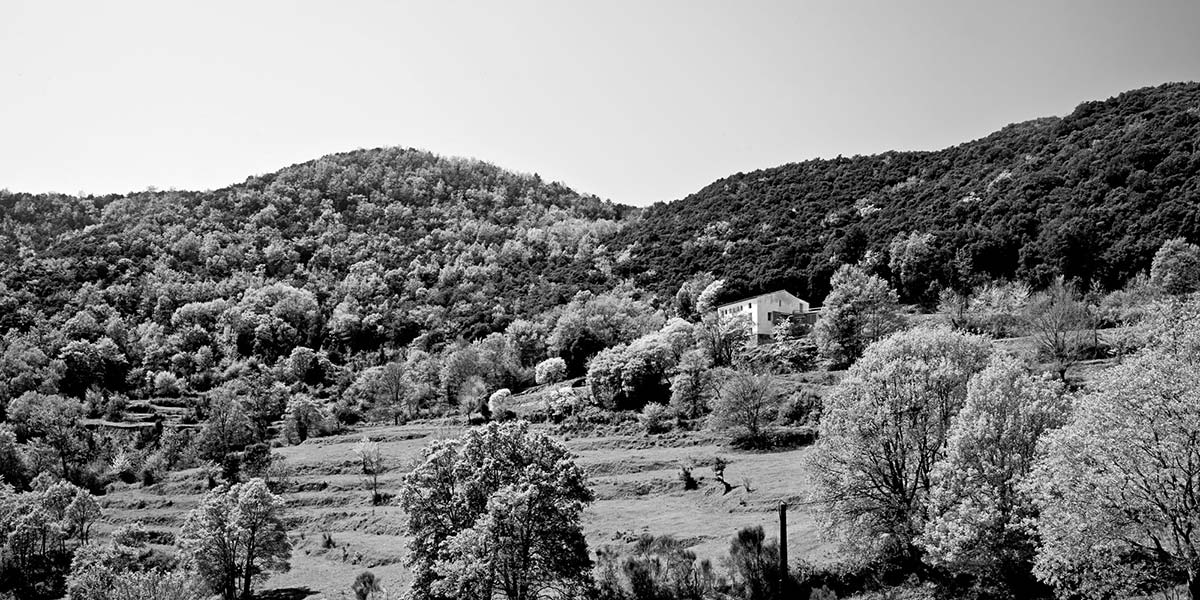 The home, spread amongst three levels, perfectly blends yesterday with today. The clean, crisp, modern surfaces work in perfect harmony with the original stacked stone framework. So perfectly in fact, that one would be hard-pressed to imagine this house in any other form.
A metal-clad staircase – sans balustrades and risers – floats above a polished concrete floor. Natural hardwood flooring adjoins full-height windows – each opening to minimalist Juliet balconies. These constant plays on old versus new complete this symphony of design. As Mateo Arquitectura so eloquently states, the Old Country Mansion perfectly embodies "Earth, Water, Fire… and Air".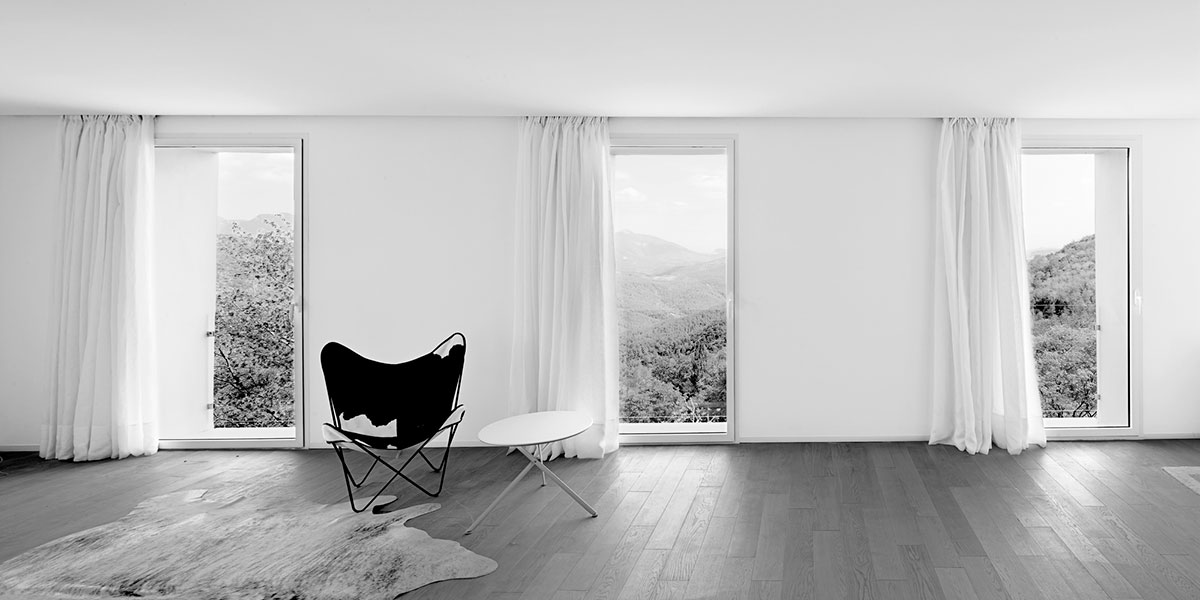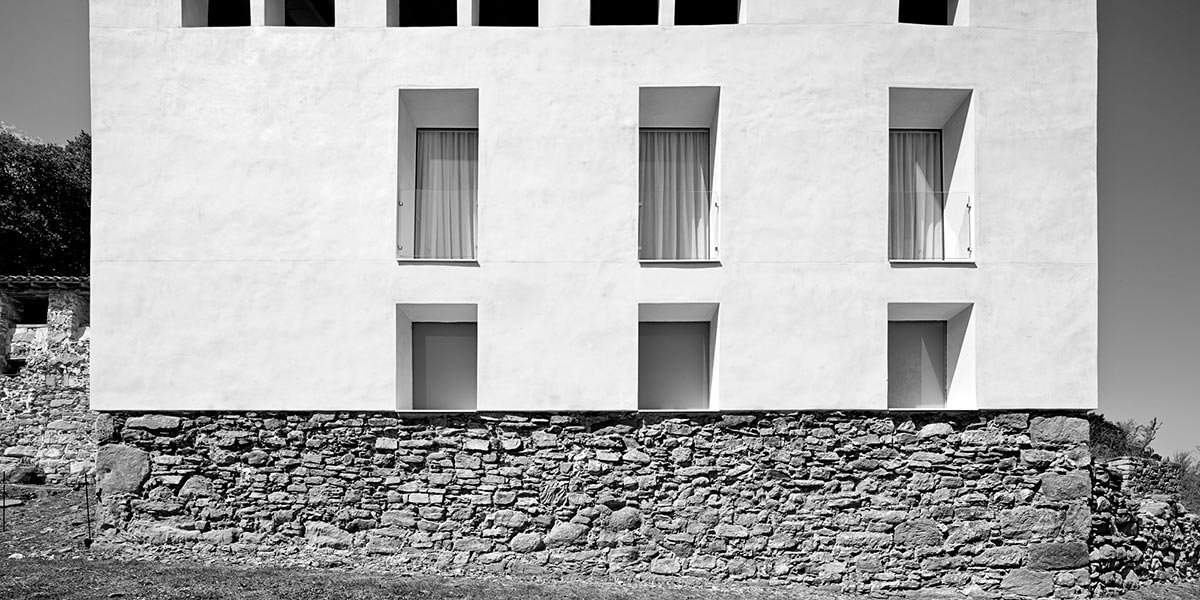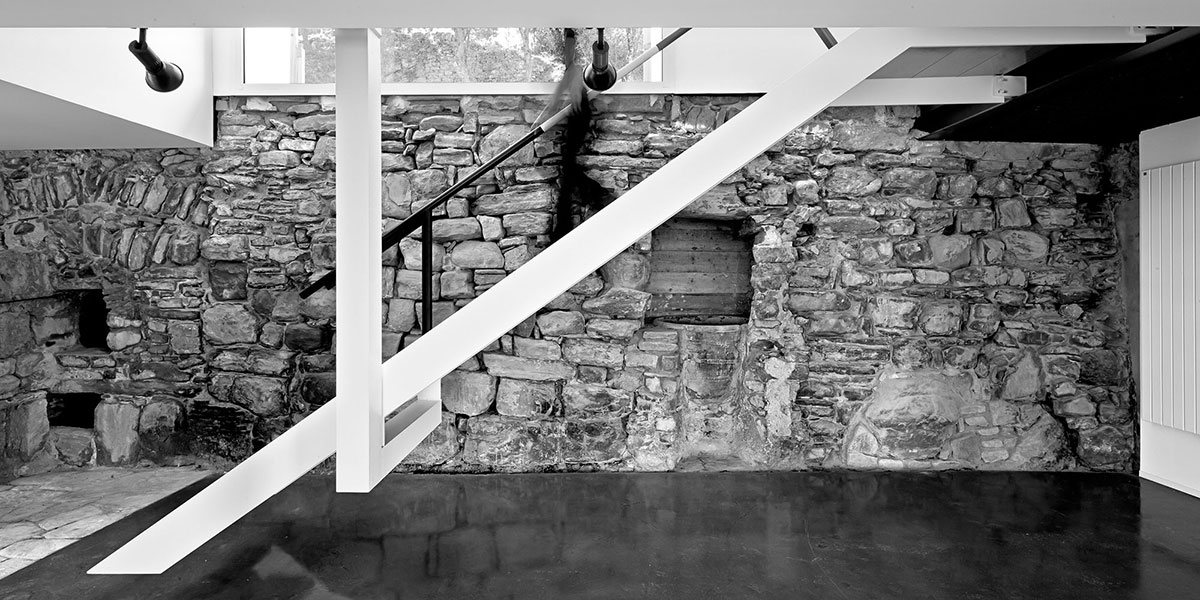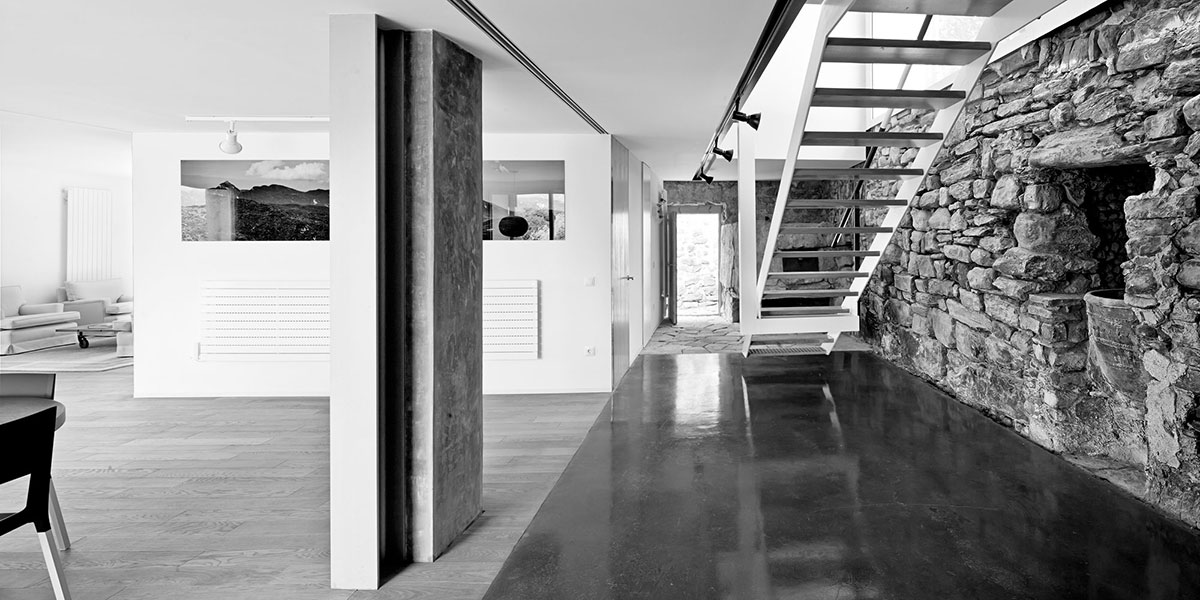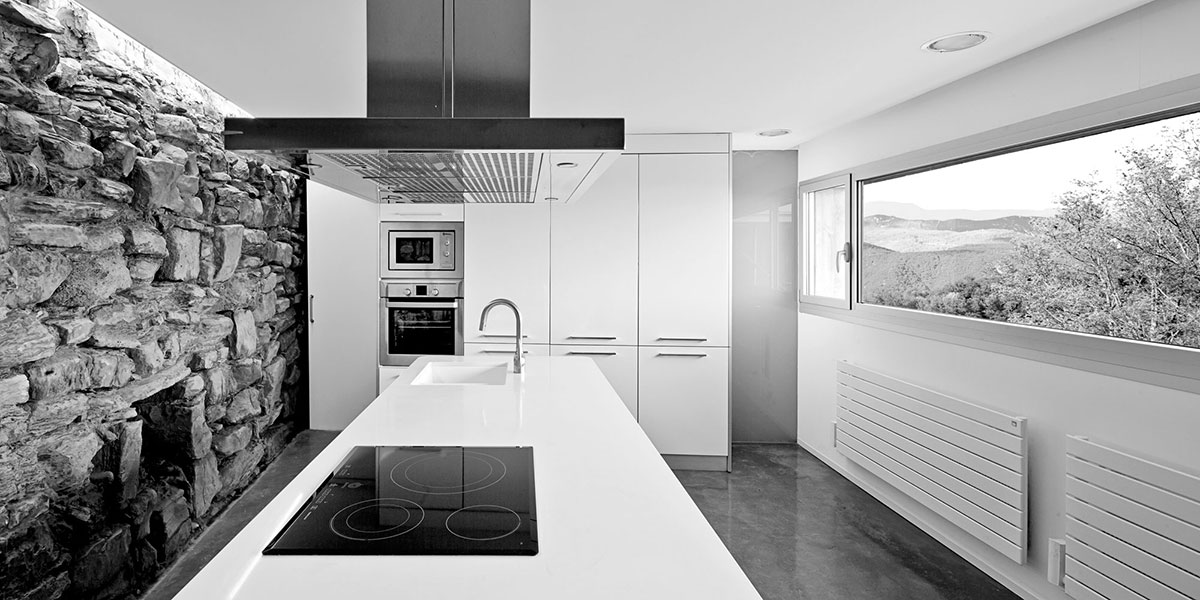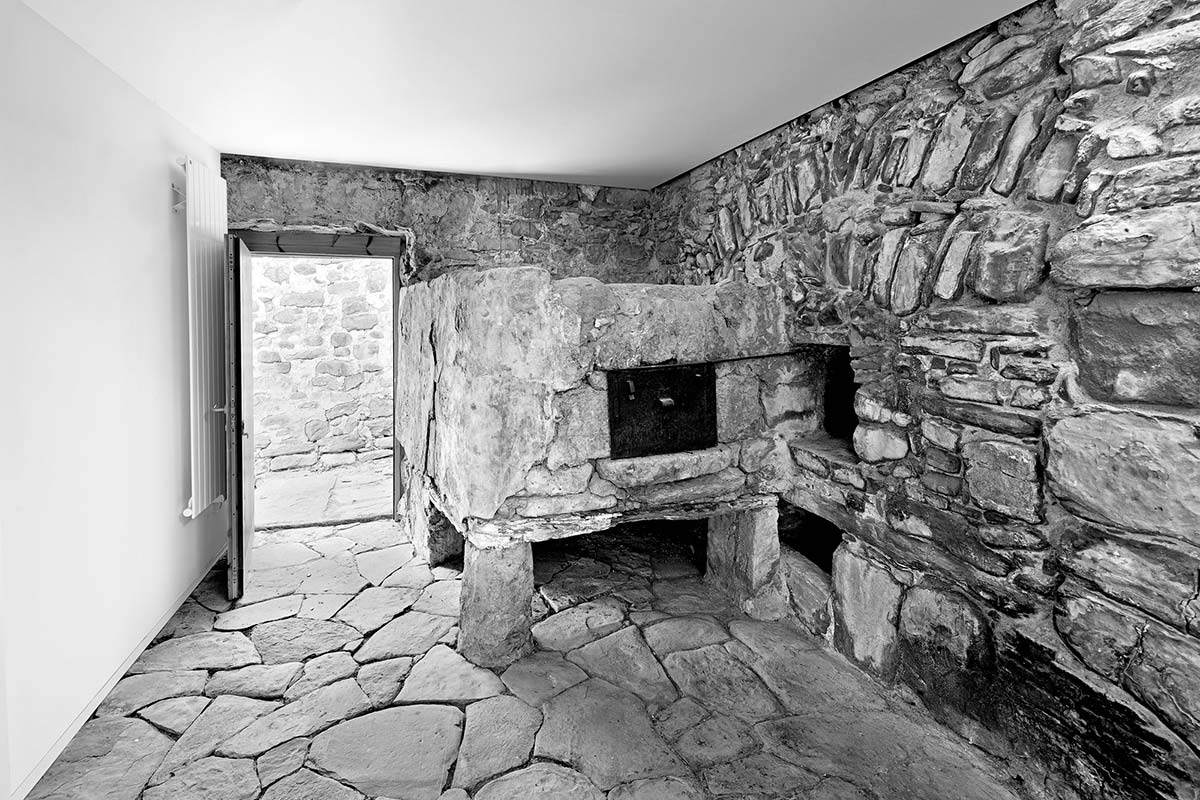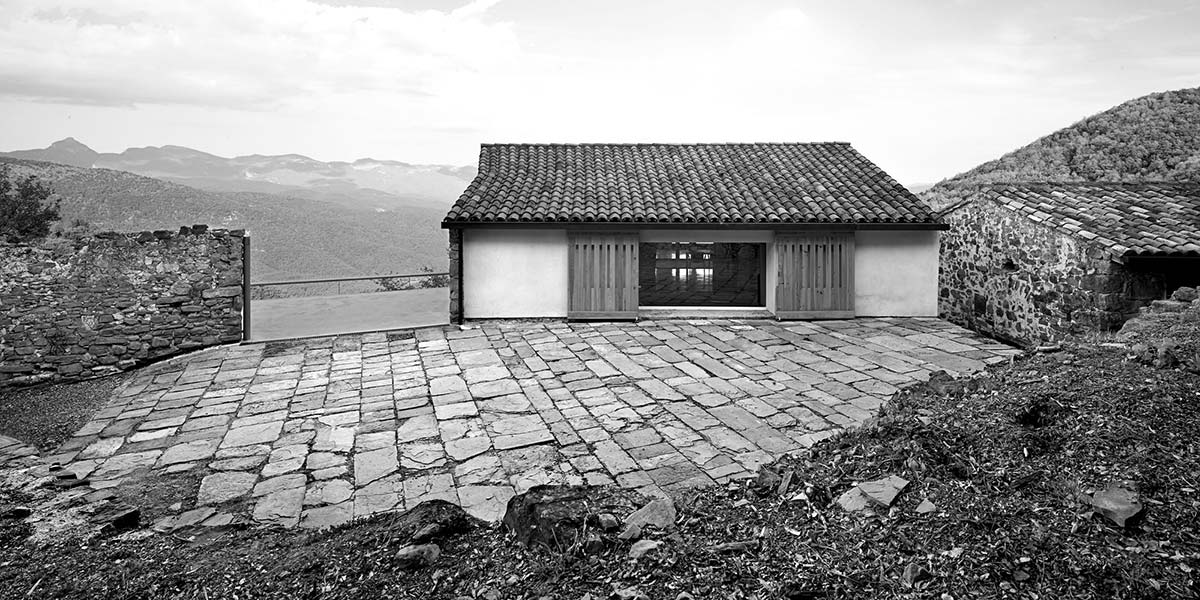 Architects: Mateo Arquitectura
Photography: Adrià Goula