Driving through surburbia searching for something that stands out from the crowd can often be an exercise in futility. However, when one passes by the Sorel Residence by Naturehumaine, neighborhood monotony quickly becomes a thing of the past. Who would have thought that by offsetting two rectangular floor spaces and draping them in a gabled roof something so unique would result within the town of Sorel, Quebec.
Situated on a small lot, with a mere 1,200 square foot footprint, this oragami-esque modern marvel is a great exercise in function following form. For the exterior of the Sorel Residence, this form begins to takes shape where the gabled roof delicately but deliberately melds with the steel-clad walls that surround the contemporary black-framed windows. The unique chamfered cuts in the roof allow for cozy covered exterior spaces – yet without the need for additional exterior ornamentation.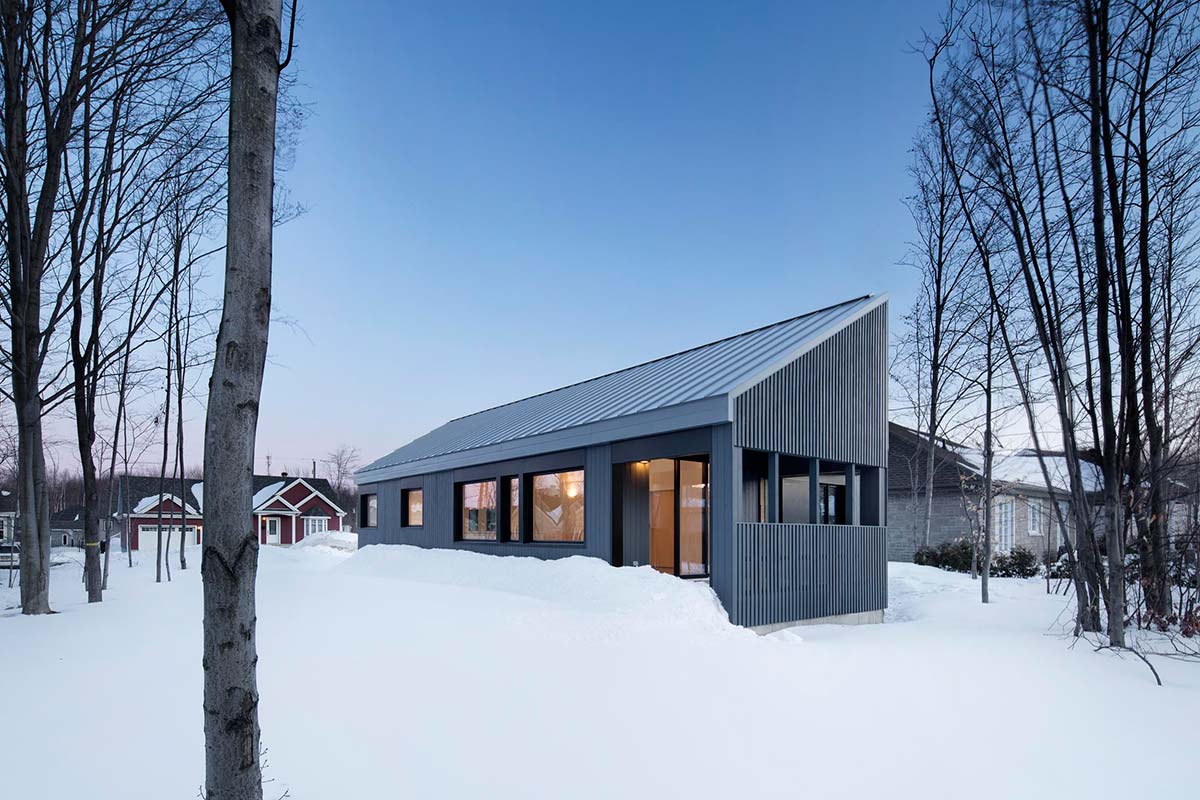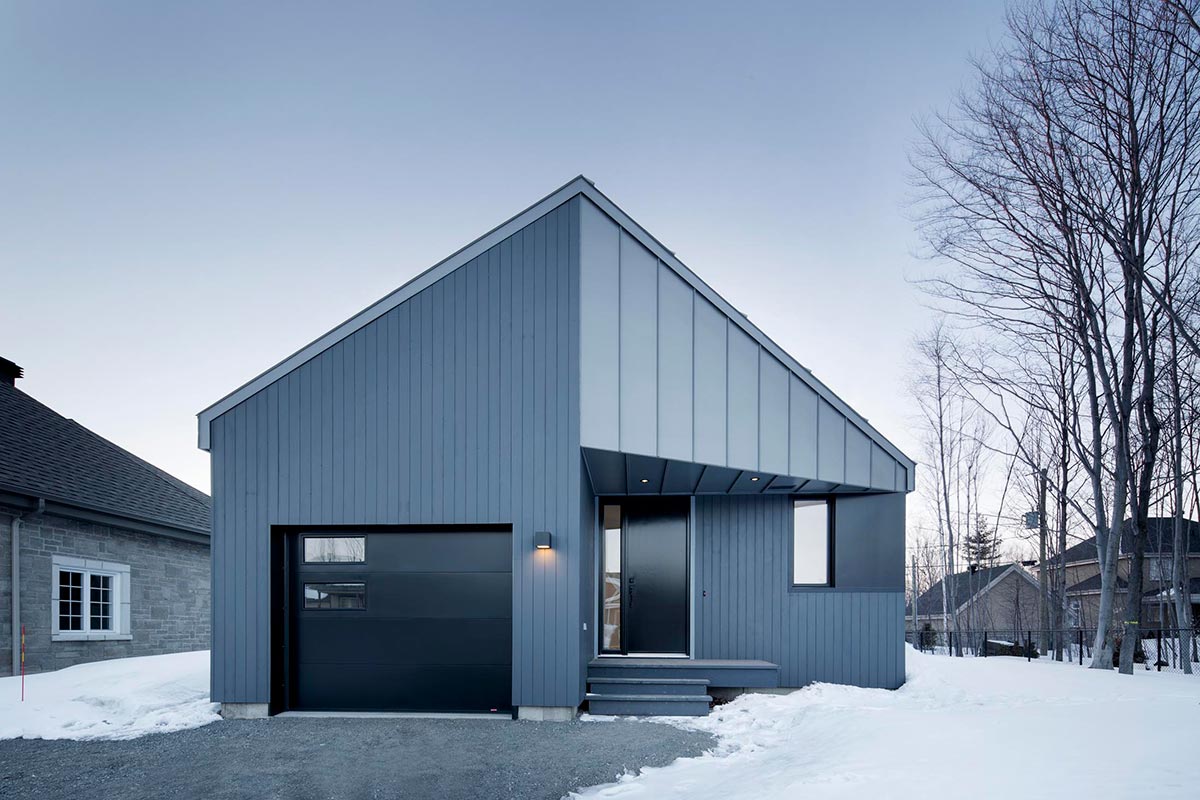 Stepping inside, the dark monochromatic exterior color scheme gives way to a bright, bold, open layout spread amongst two levels. The southern facing wall opens to a vaulted ceiling, where, at the apex, sits a massive skylight bisected by a bright yellow divider. While this divider is a rather obvious interior focal point, it also acts to divide the sunlight into multiple directions – allowing natural light to penetrate all common areas on the main level.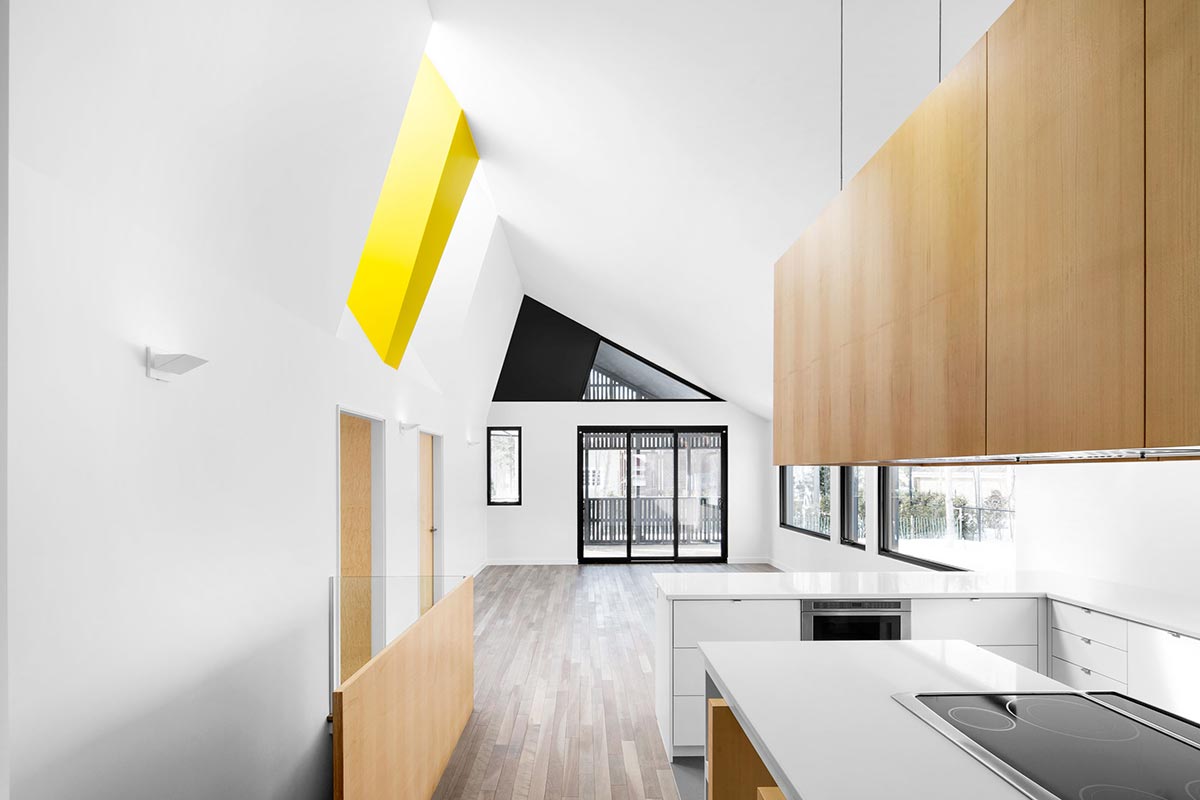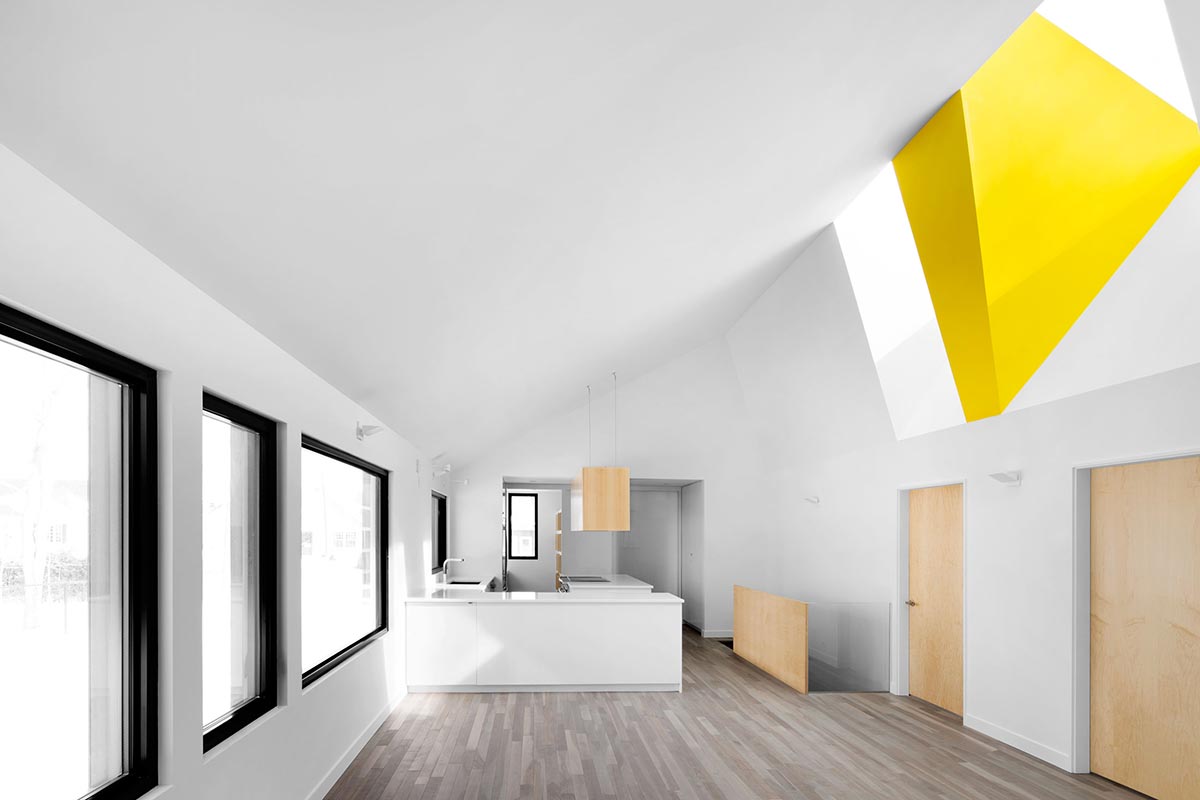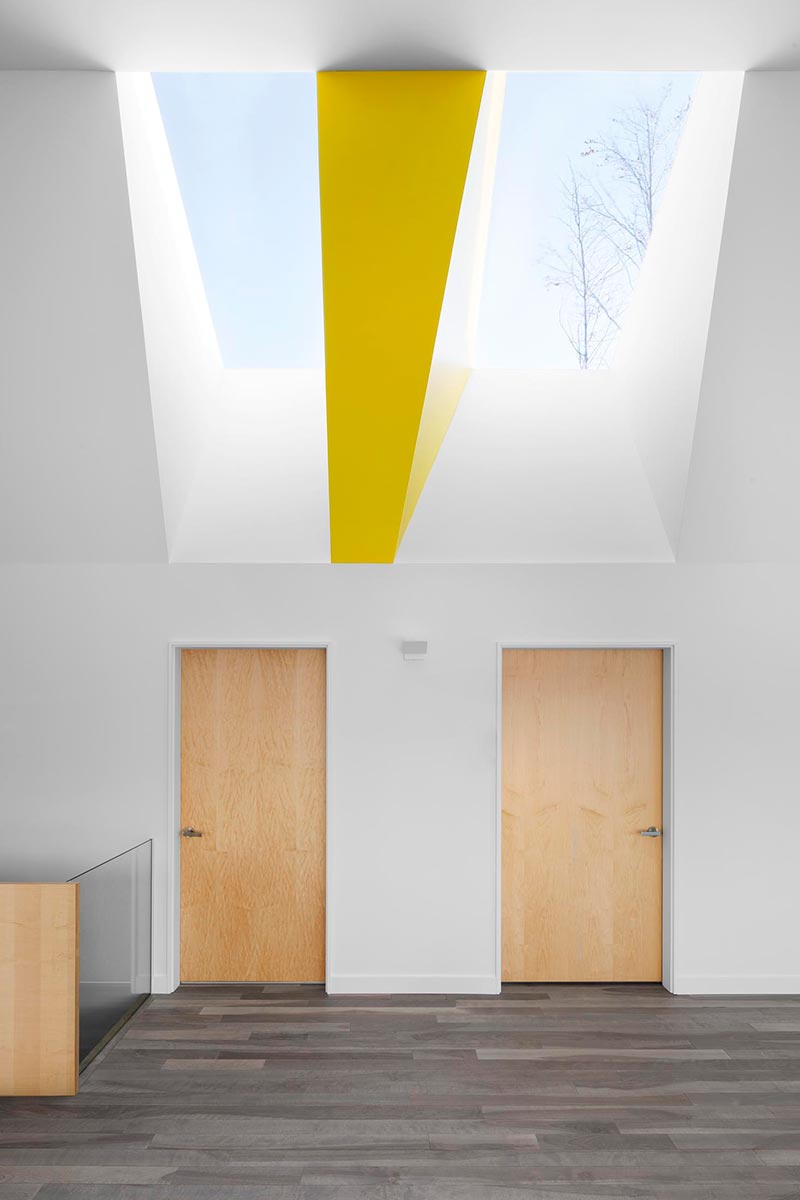 Additional warmth is introduced to the Sorel Residence's well-planned layout through the meticulous use of hardwood finishes. The vent hood above the island in the kitchen is wrapped in naturally finished wood – echoing both the interior doors as well as the flooring.
It is this collection of touches – some subtle, and some not so subtle, that helps to ensure that the Sorel Residence is a home that is both truly unique for the community, yet still a perfect place to call home.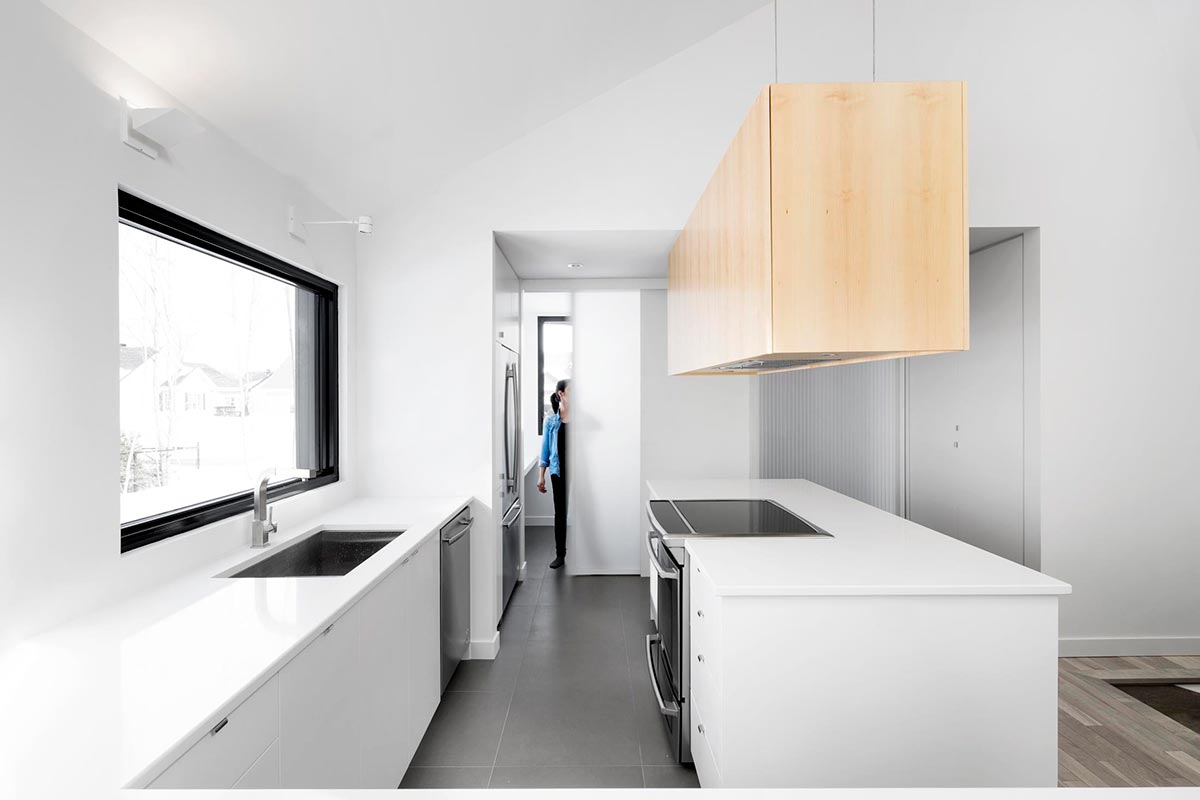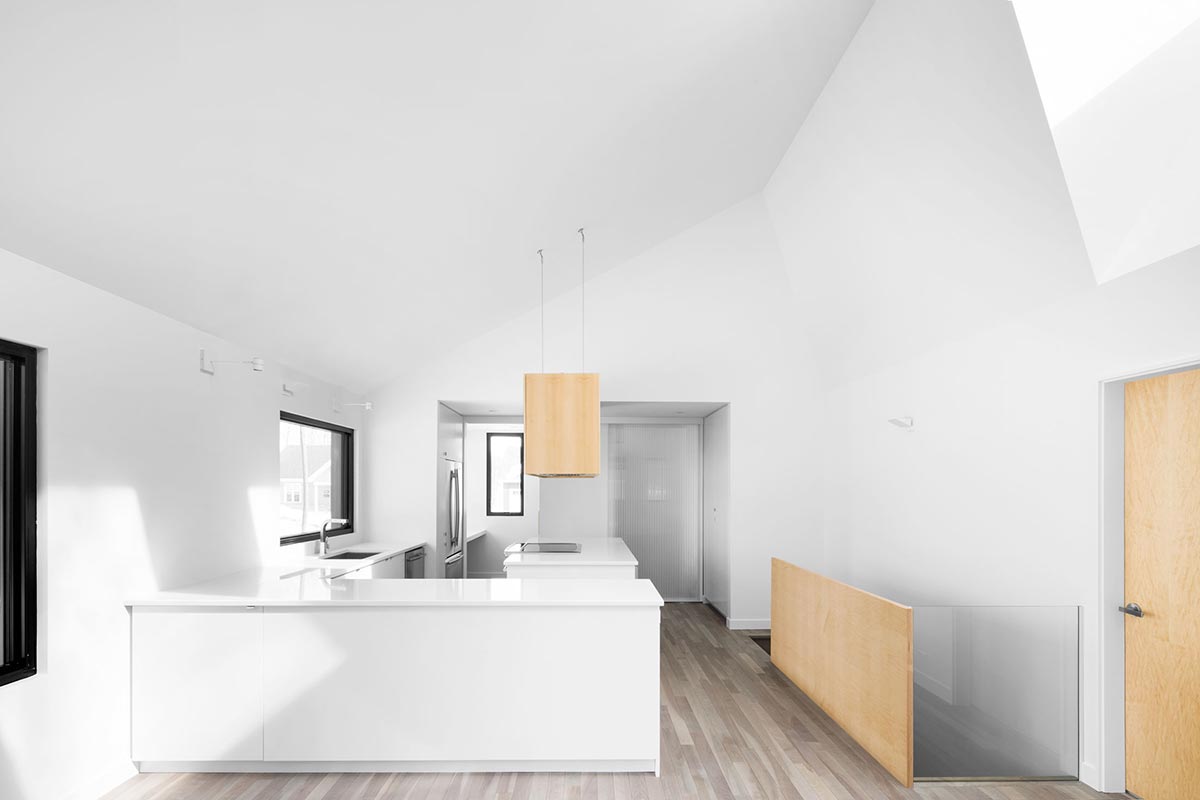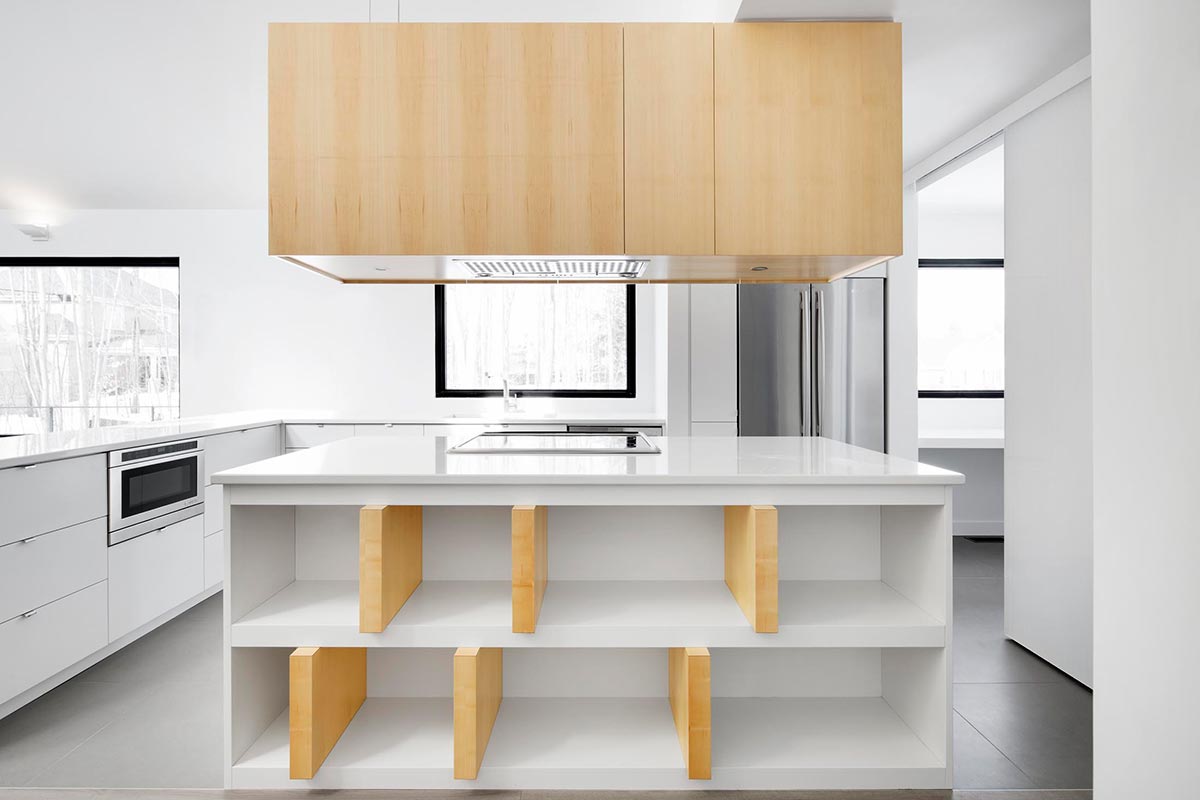 Architects: Naturehumaine
Photography: Adrien Williams