Nestled amongst the densely packed urban landscape of Barcelona, lies a unique residence by none other than Barcelona's own – Mateo Arquitectura. What makes this home stand out becomes apparent from the first glimpse of the facade.
The home is void of nearly every stereotype one would attach to the more traditional architecture on the street. Instead, one is greeted by a layered, multi-faceted elevation that gives this home a distinct and modern twist. Glass and stainless steel are tastefully draped in a crosshatched wooden brise-soleil. This wooden accent is more than simply aesthetic – it also acts as a functional filter from harsh direct sunlight, and a noise barrier from the busy streets of Barcelona.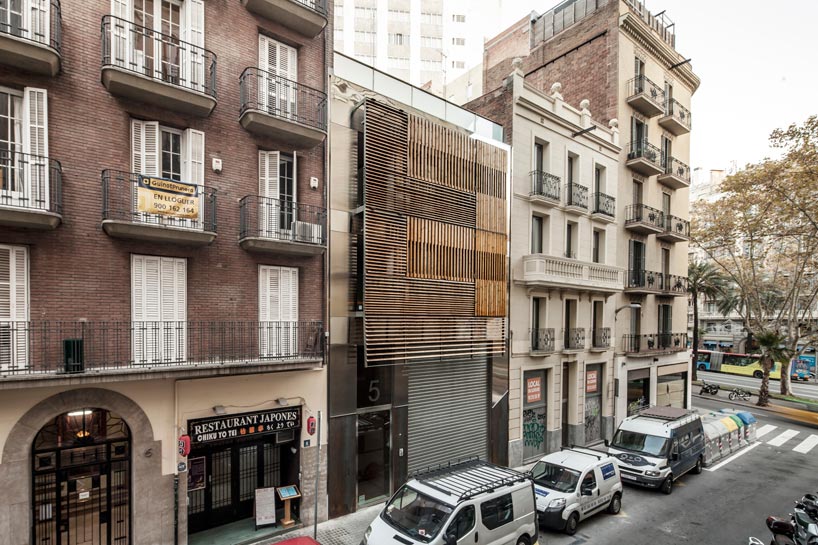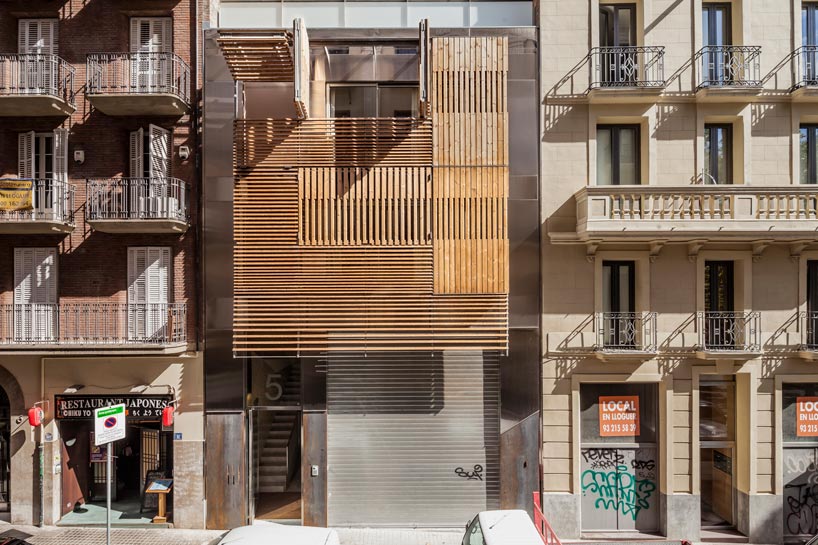 The clean lines and modern finishes of the exterior are echoed on the interior. Natural wooden floors and furnishings with both a contemporary and industrial flair tastefully offset a white palette throughout. In order to maximize space on a rather tight building site, the multilevel residence accentuates its free-flowing floor plan with pocket sliding doors in many of the rooms. The intent of the home, according to Josep Luis Mateo, is "To accommodate domestic life in the dense central city, architecture has to veil and control pure transparency".
At the end of the day, this residence in Barcelona does just that, and is yet another testament to the skill, expertise, and passion that Meteo Arquitectura is able to bring to each and every project they have a hand in. The residence in Barcelona would be well suited for nearly any urban landscape around the globe.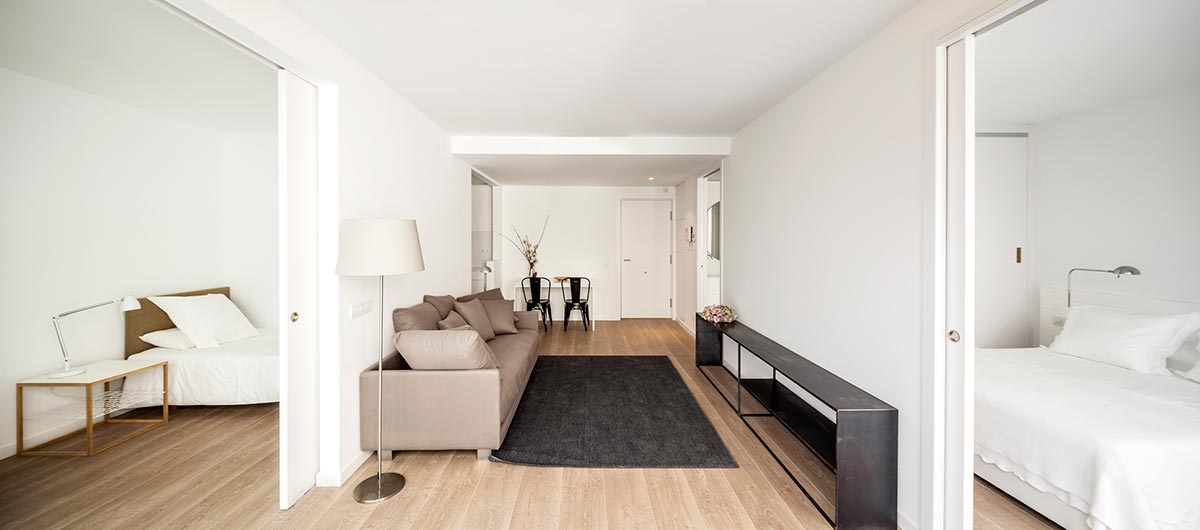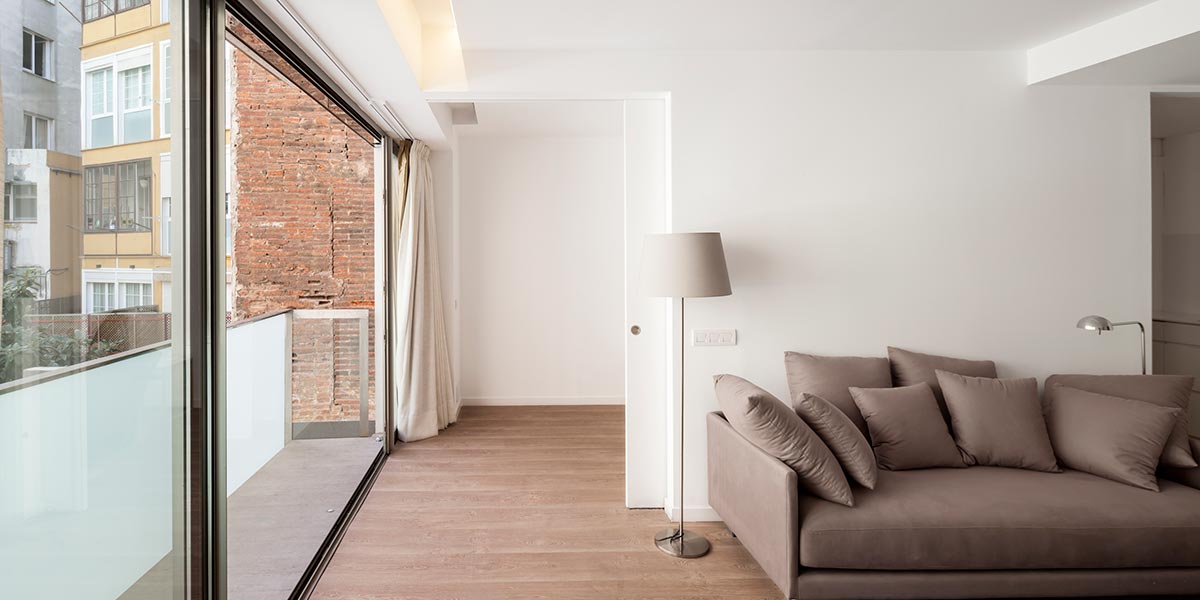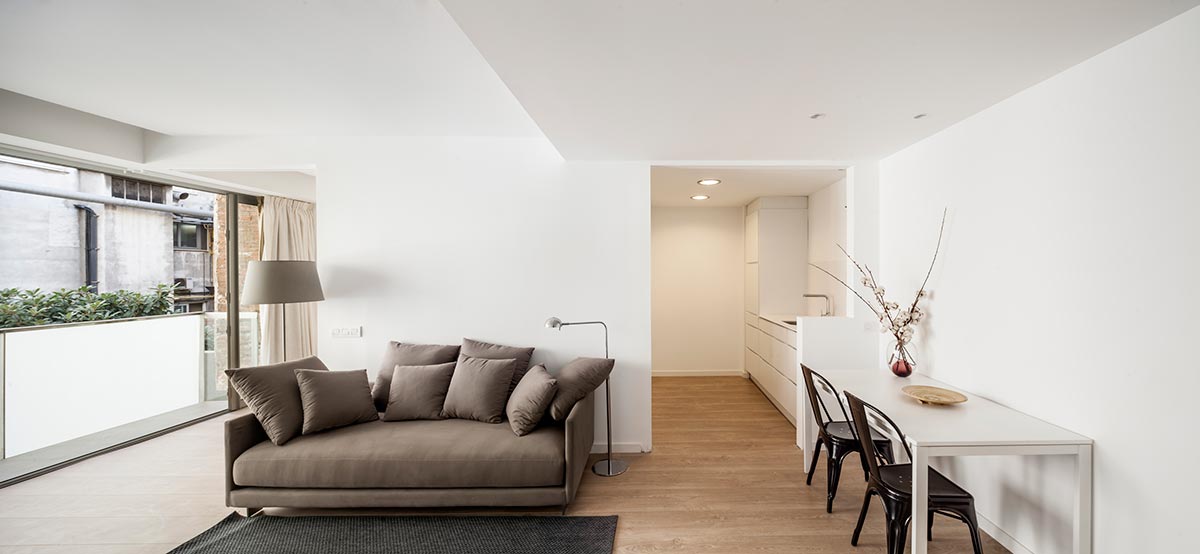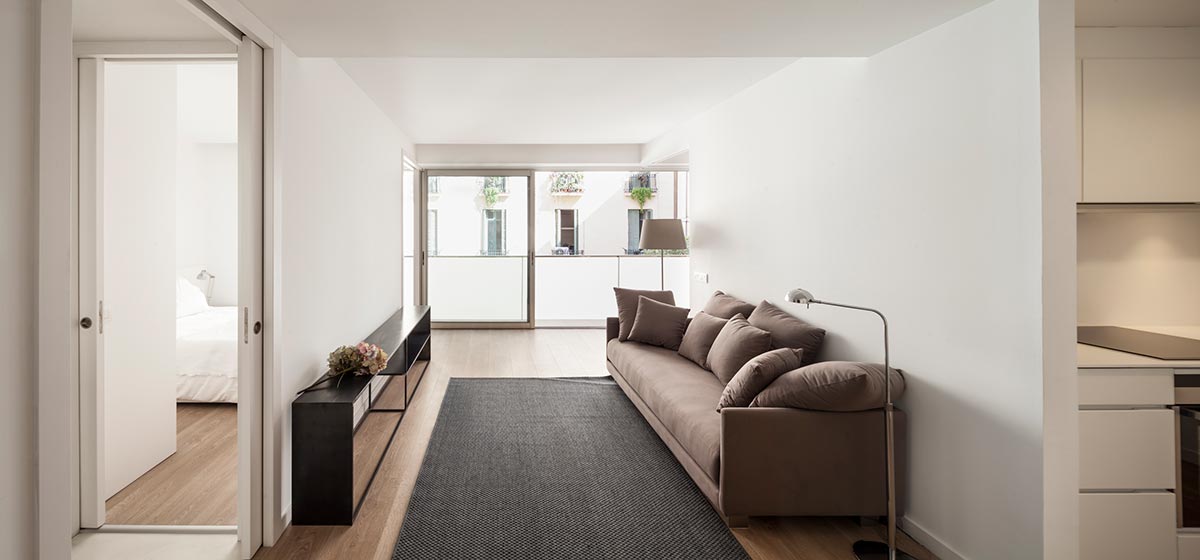 Architects: Josep Lluís Mateo – Mateo Arquitectura
Photography: Adrià Goula