Color blocking a bungalow transition accentuates the cubic forms. Hatem+D designed this transformation in Quebec City. To satisfy their clients' current needs of more space, modern amenities, and enjoyment of their expansive wooded lot, the architects went both up and out.
Their cladding differentiates the two otherwise ordinary volumes. The original form, now two stories tall, recedes wearing dove grey wood siding. It floats over a blackened foundation. A large entry hall connects the new garage to the original structure. Wearing coal fiber cement over ebony bricks, the glass walled passage reaches out in a low smooth embrace. The voluminous entrance corridor brings light deep in to the home. Generous windows on three sides enliven the main floor's open living, dining, and kitchen with dappled sunlight through the mature trees.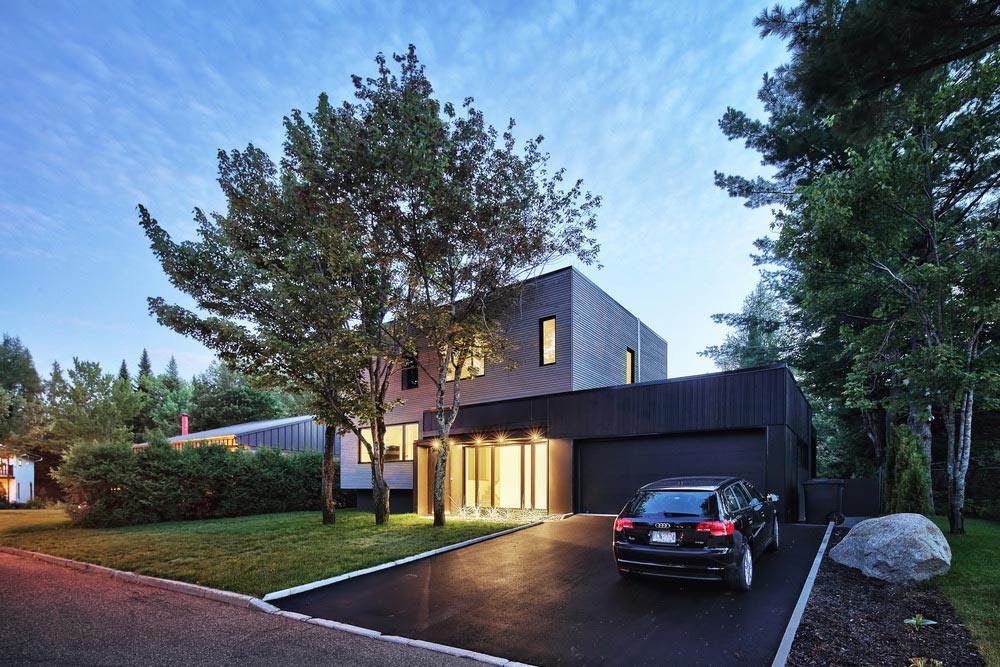 The living area is warmly contemporary with timber floors throughout, save the kitchen with lean rectangular glossy grey tiles. Both stretch across the home, expanding its width. A low horizontal sleek black fireplace that balances the raven base of the kitchen island defines the minimal interiors. Vertical wooden louvers and an open bookcase acting as a guard let light spill through the front stairwell.
Upstairs the new main sleeping suite spans the full depth of the house with the bedroom and private terrace at the garden side, a central closet, and bath at the street facade. Two additional large bedrooms and a bath rise above the neighboring homes for privacy.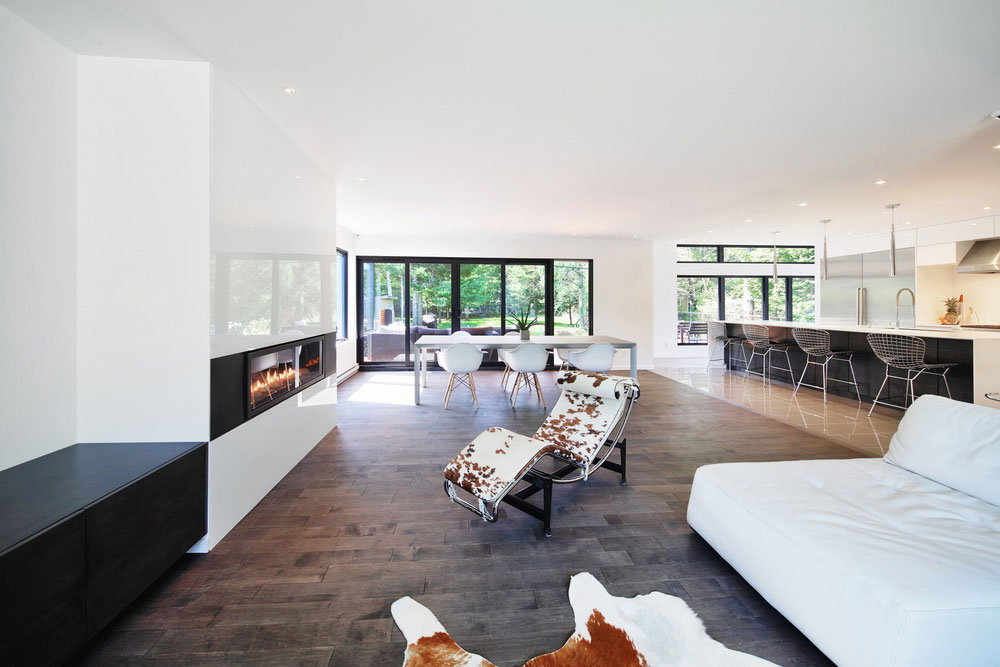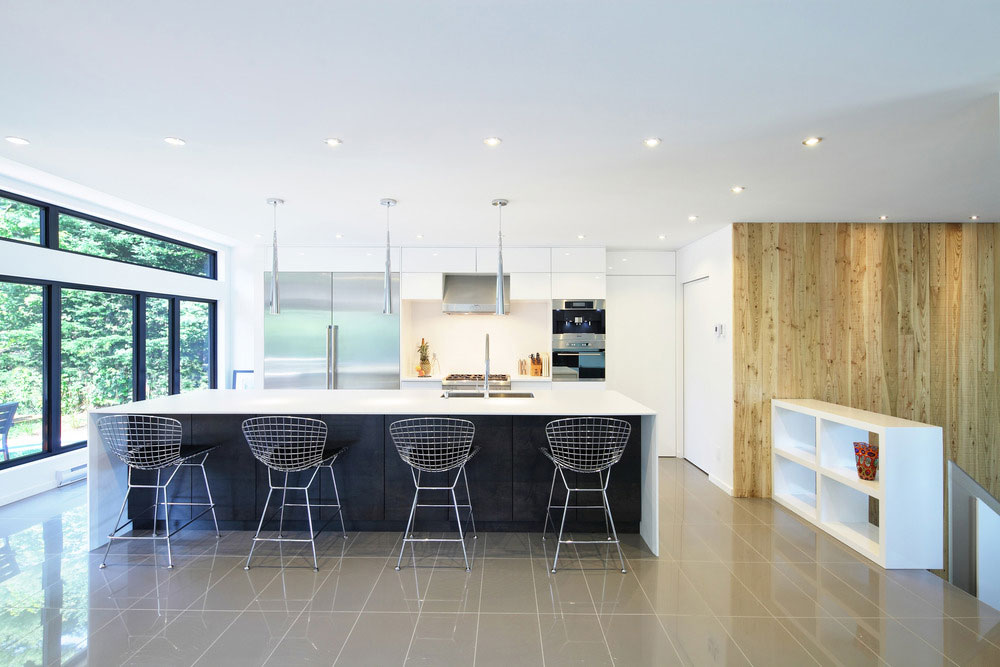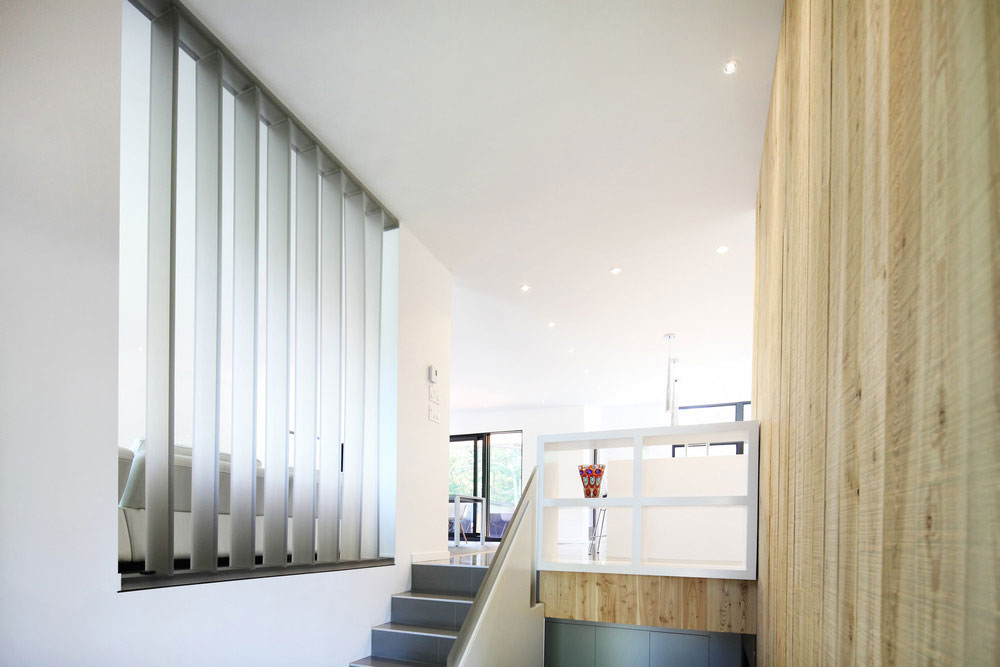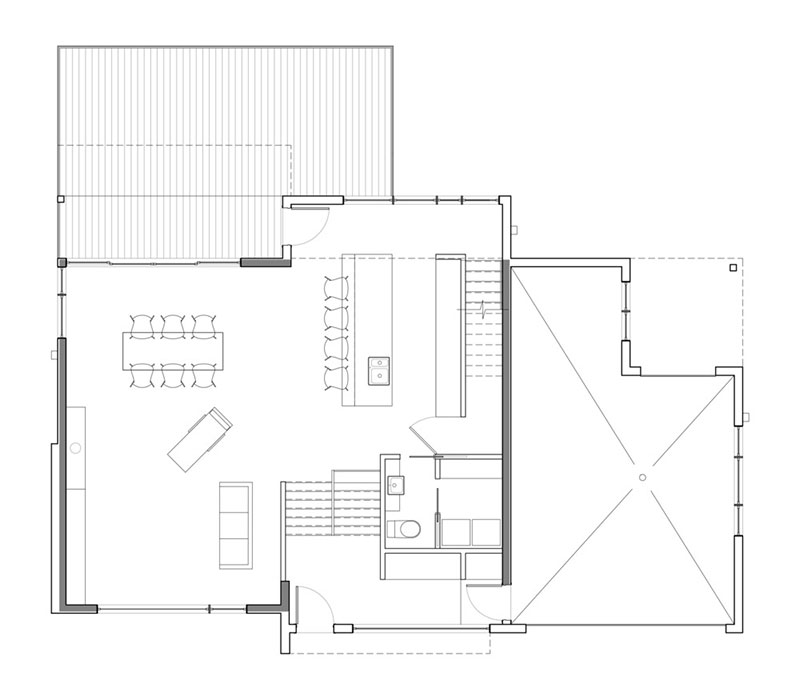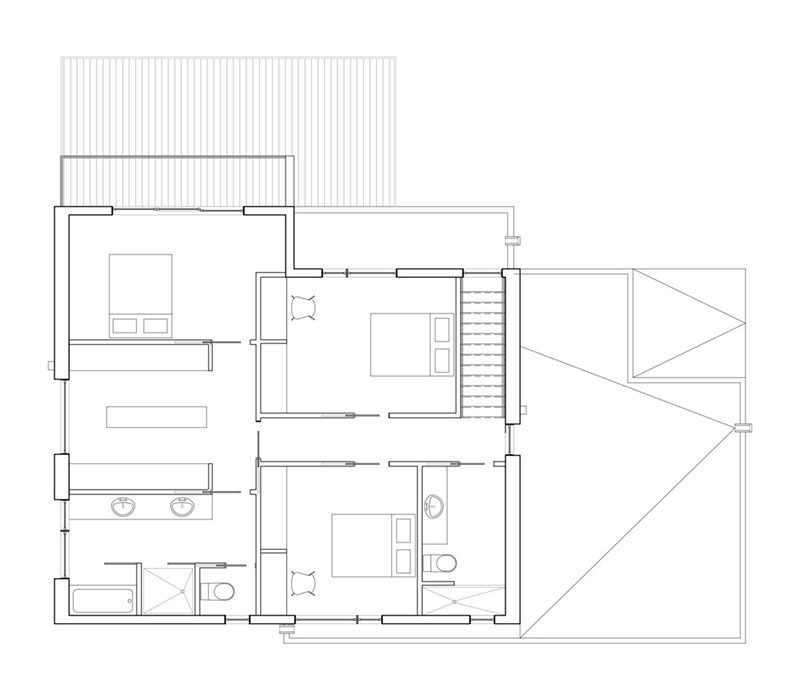 Architects: Hatem+D
Photography: Alexandre Guilbeault