The Nashville Residence, by Bonadies Architects, perfectly embodies traditional farmhouse style with modern, luxurious living. Located in Nashville, Tennessee, this sprawling estate actually sits perched atop a Civil War Battle Site – a land that has well withstood the test of time. The home is both a renovation and expansion, and it perfectly manages to capture the traditional elements commonly found throughout the region.
The exterior of the home artfully blends dark, rich, materials such as Californian Redwood siding, slate roofing, and intricate stone veneer to help mask the scale of this house. A familiar gabled roof design is trimmed and streamlined by implementing flat seam lead overhangs and recessed casement window jambs. The resulting look is quite clean – as well as aesthetically appealing.
The addition of modern metal awnings and overhangs above window and door areas help to break up flat surfaces, which adds further dimension to the facade. As one wanders around the outside of the house, it becomes very apparent the attention to detail. Every angle of the walkways, every placement of the bricks, and every tree and bush each seem to fit together in a way that leads one by the hand to discover what's in store around the next corner.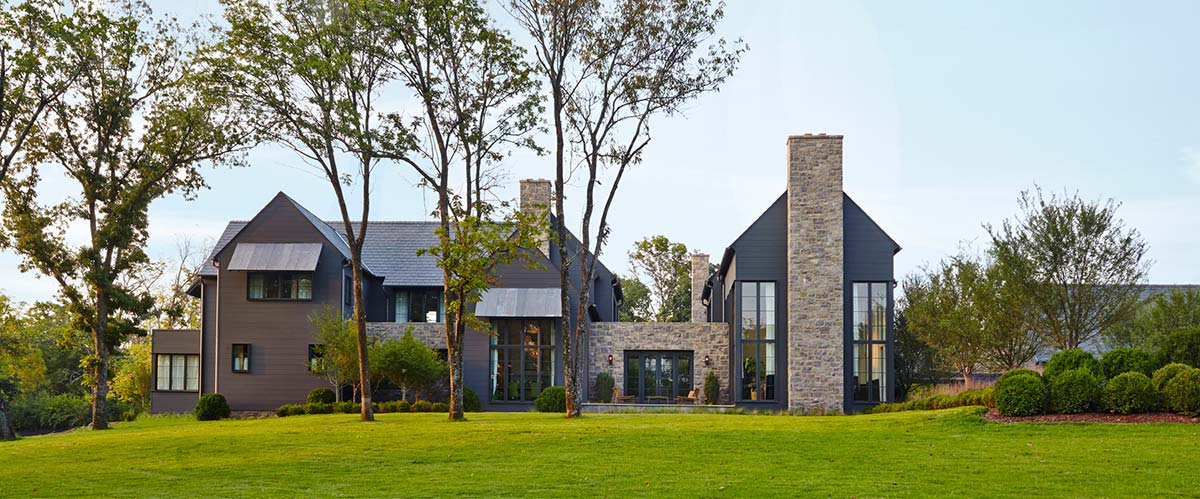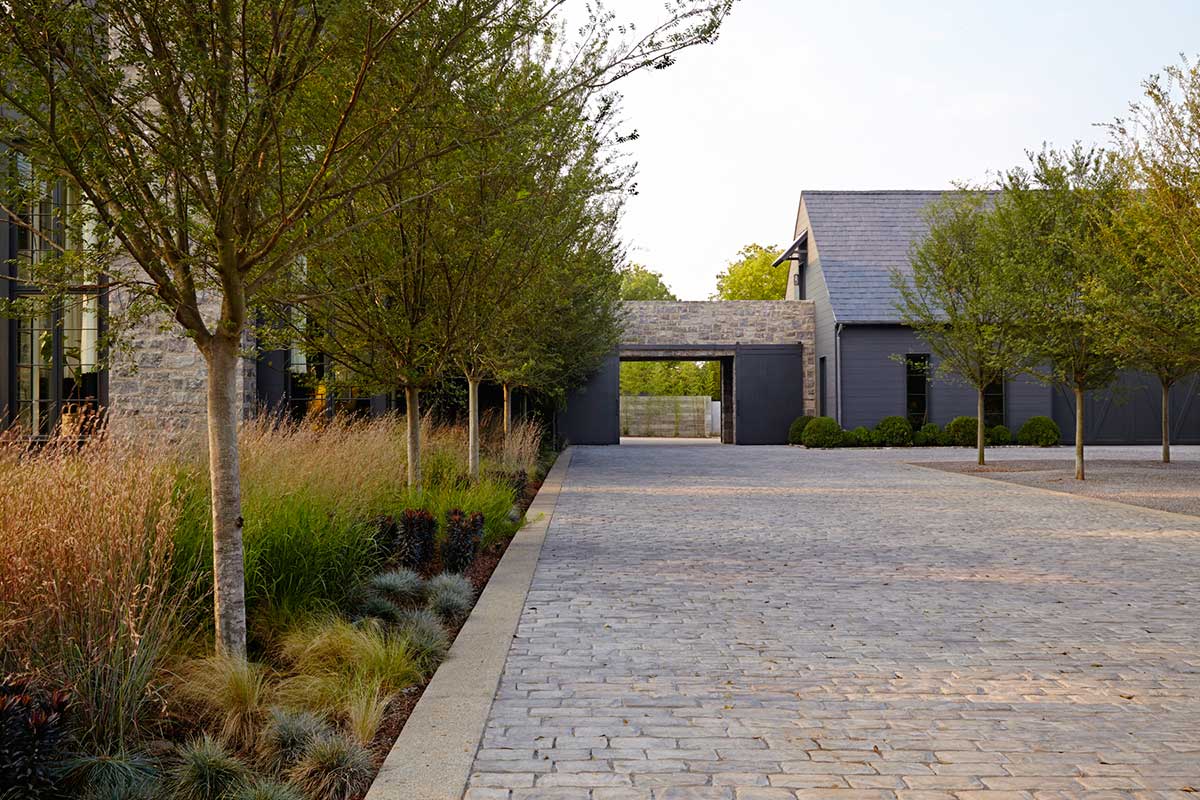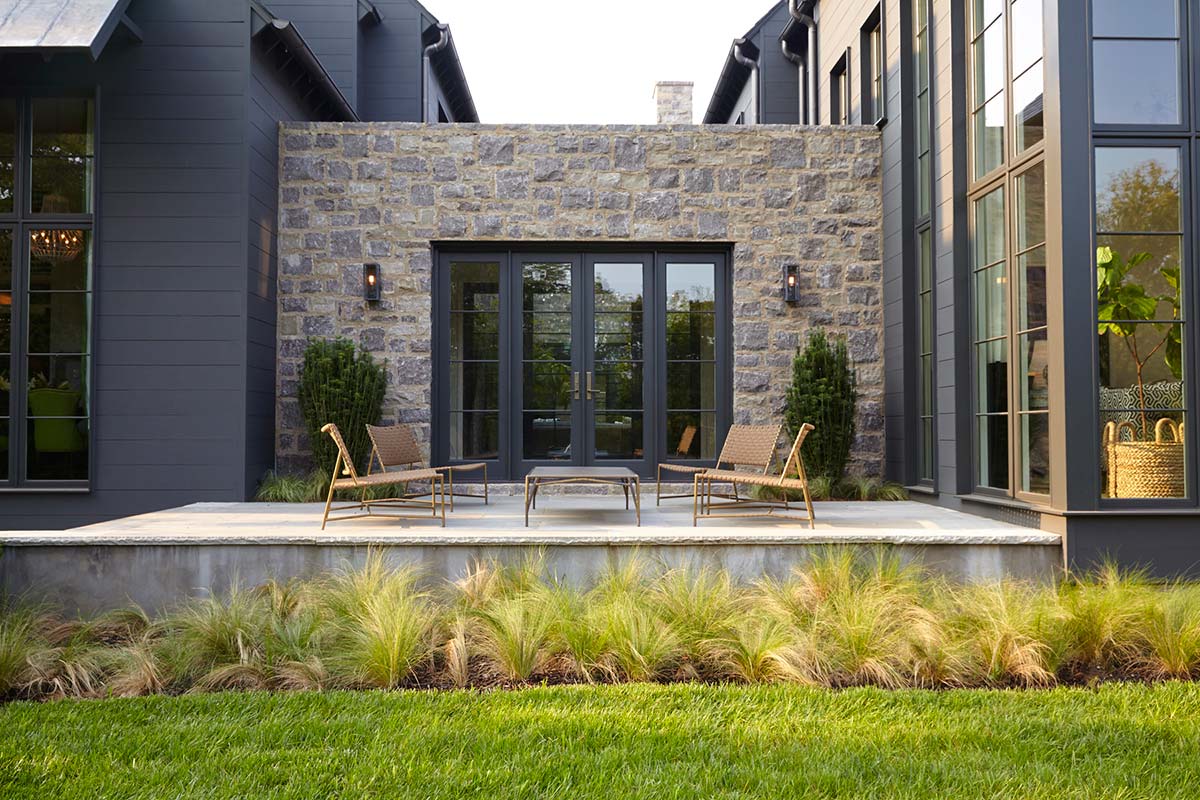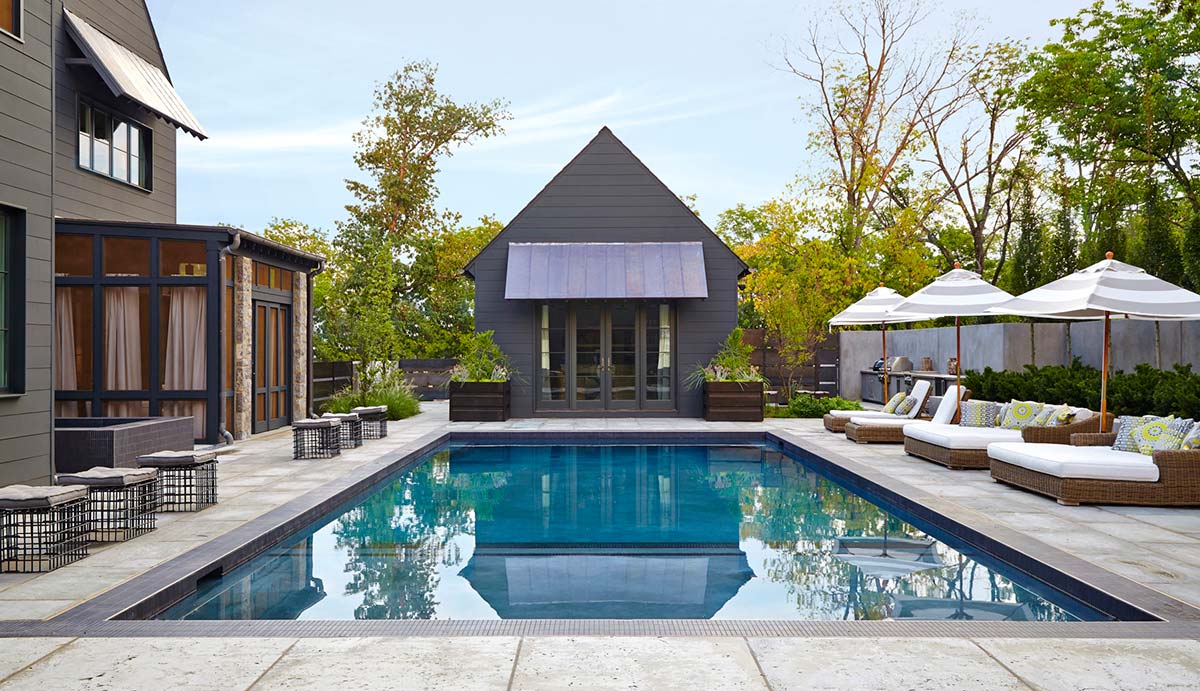 The combination of materials and styles is not limited to the outside of the home. Inside, The Nashville Residence is a celebration of textures and spaces. From the vaulted ceilings in the paneled office/study, to the country kitchen complete with tongue and groove woodwork, subway tiles, and Bianco Carrara Marble countertops, every element in this home seems to effortlessly compliment the next. The furnishings themselves, while decidedly eclectic and bright, seem to work in perfect harmony with the muted tones of the dark, wood plank flooring.
The Nashville Residence is dressed to impress – and impress it does. This home certainly does fulfill the wishes of the owners to have "…southern values and a rock n' roll attitude".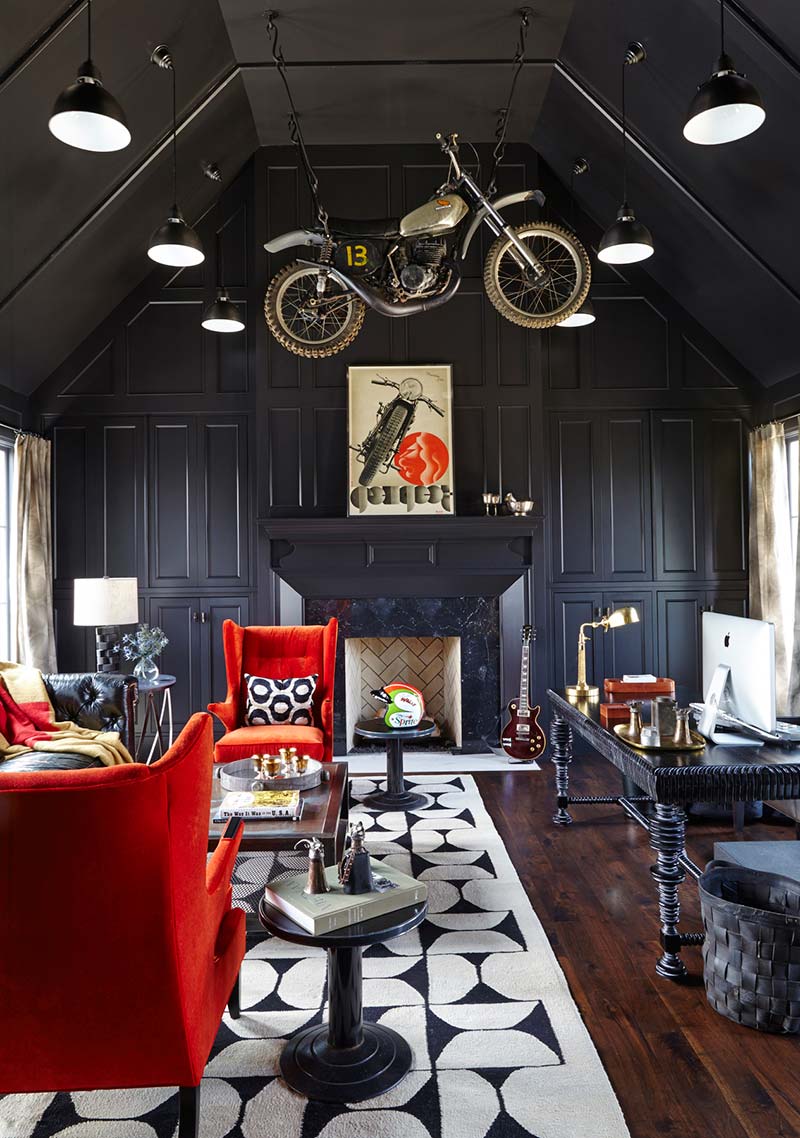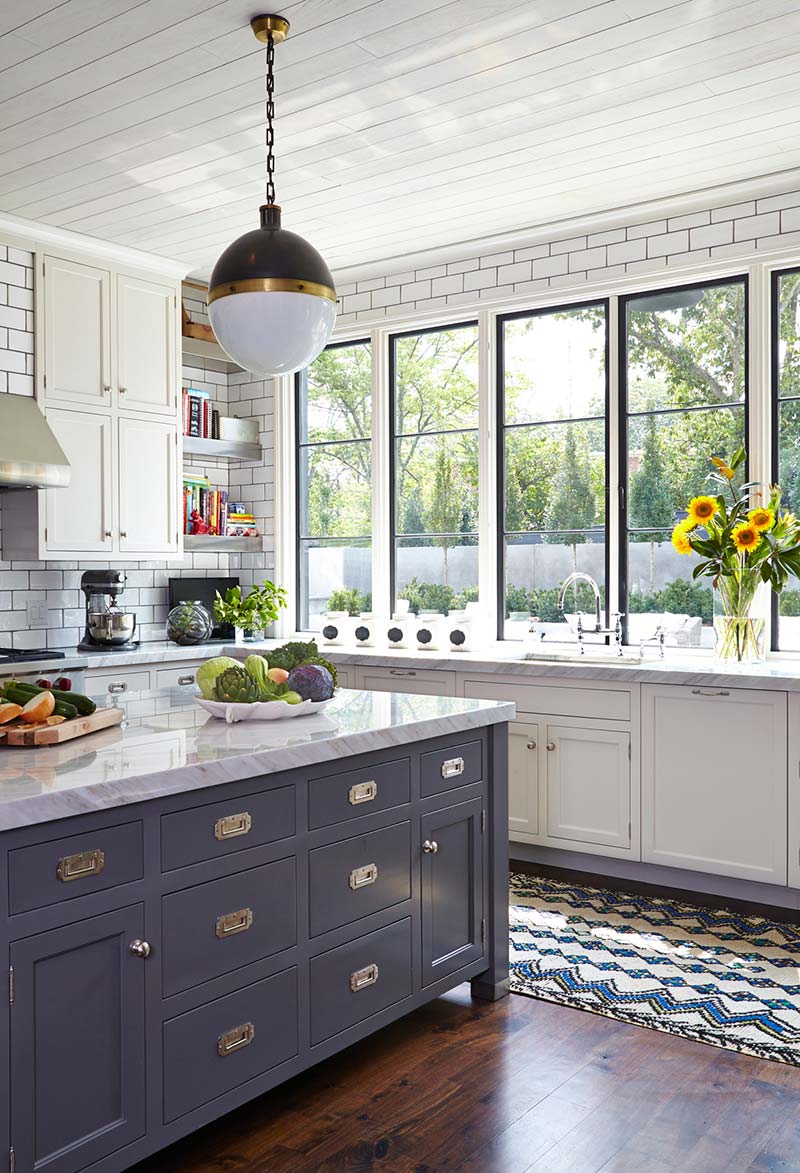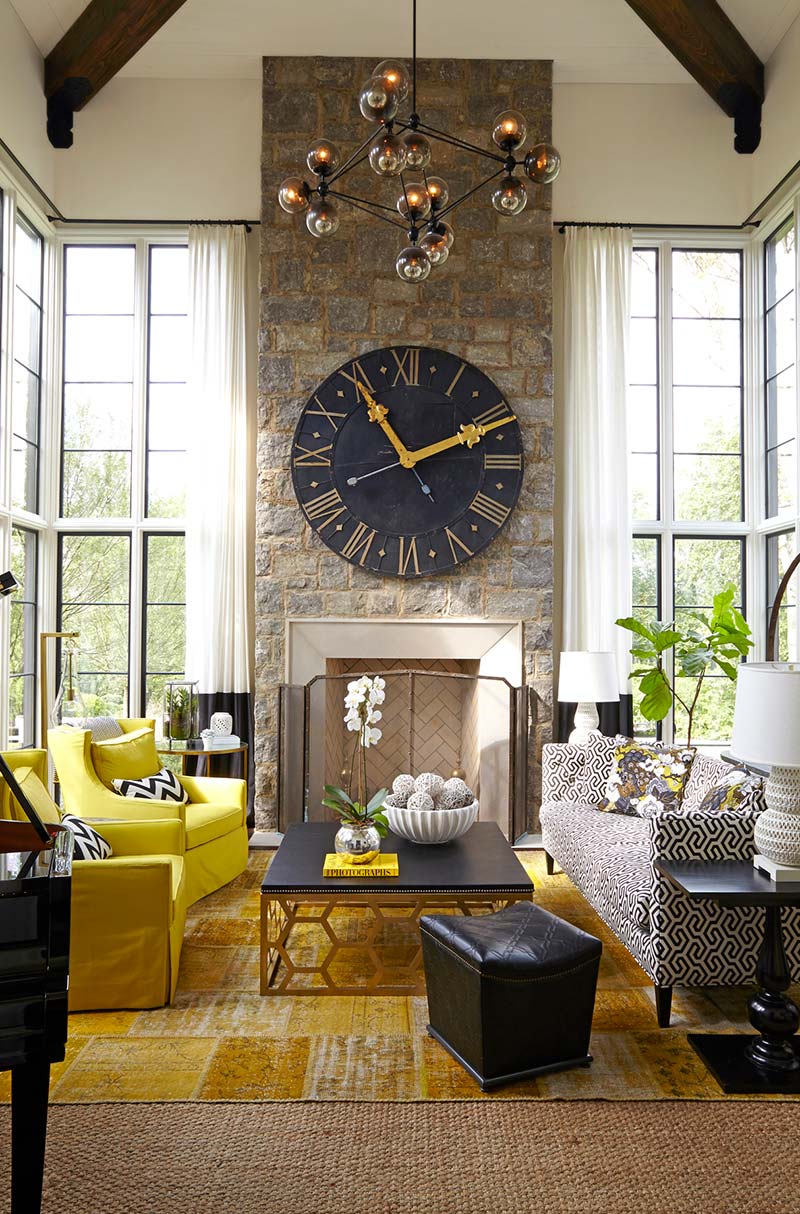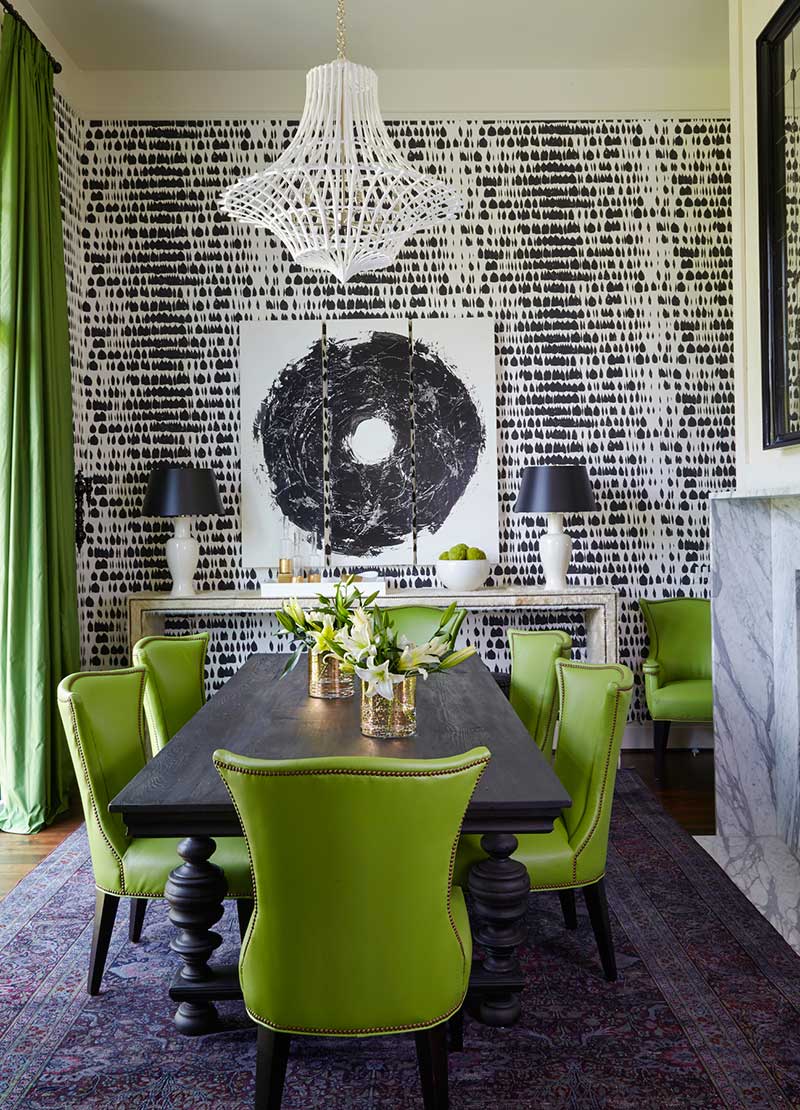 Architects: Bonadies Architects
Photography courtesy of Bonadies Architects