The pursuit of something dramatically different may have led Paul Archer Design down the path towards what is now a very unique example of a net-zero English home. Just outside Bristol, on a tranquil wooded home site, sits a house that is as drastically different from its landscape as it is from its traditional countryside counterparts.
At 2,150 square feet, Green Orchard projects itself out over the landscape like a finely sculpted work of modern art. Polished aluminum panels encompassing the facade perform double duty; the near-mirrored finish acts as a reflective surface against which the landscape reaches on to infinity, and with age, will patina. This, according to the architects, will allow the house to further meld with the landscape.
These exterior panels – which are also motorized to conceal certain areas of the home! – work hand-in-hand with a rooftop PV system, double-duty insulation, and a natural water source to ensure that Green Orchard achieves net-zero consumption.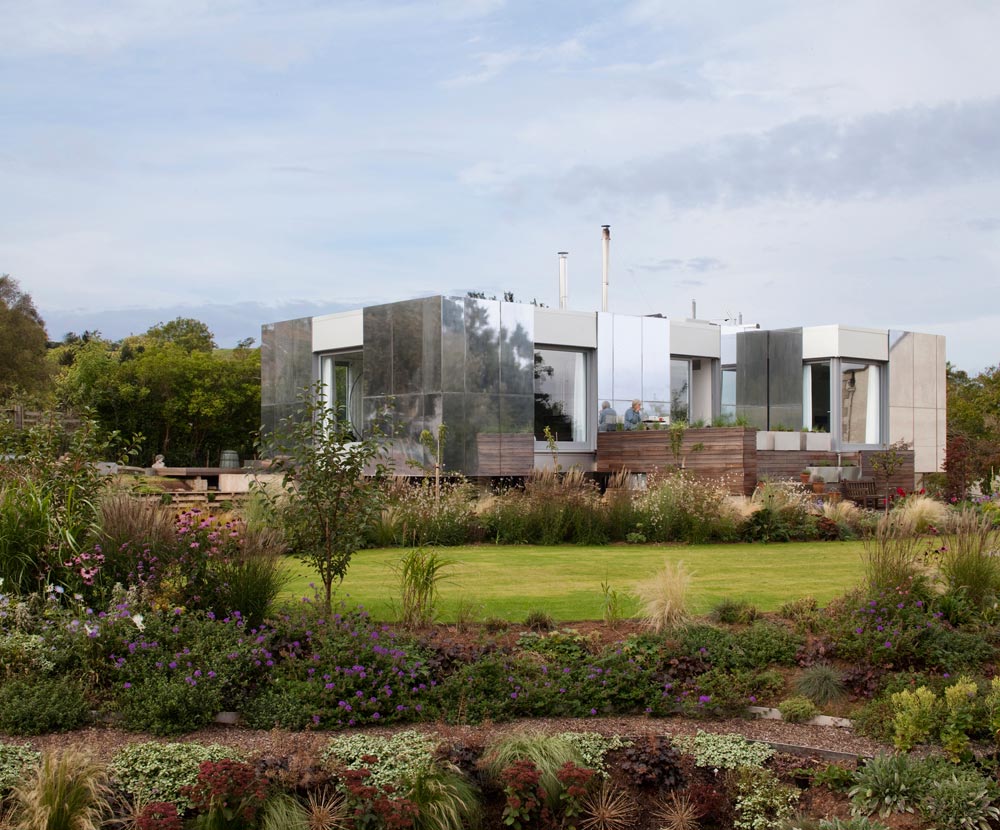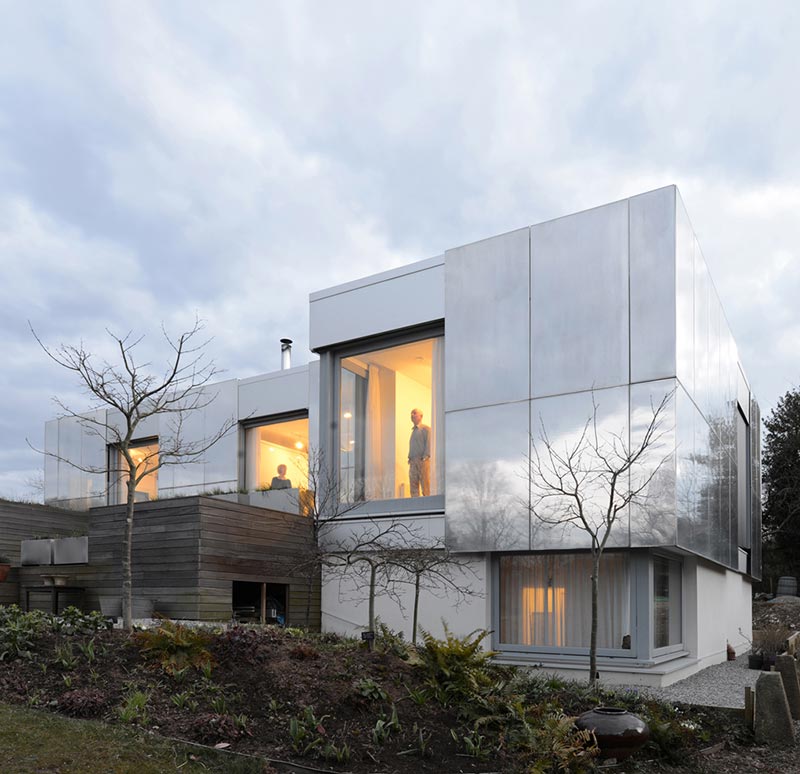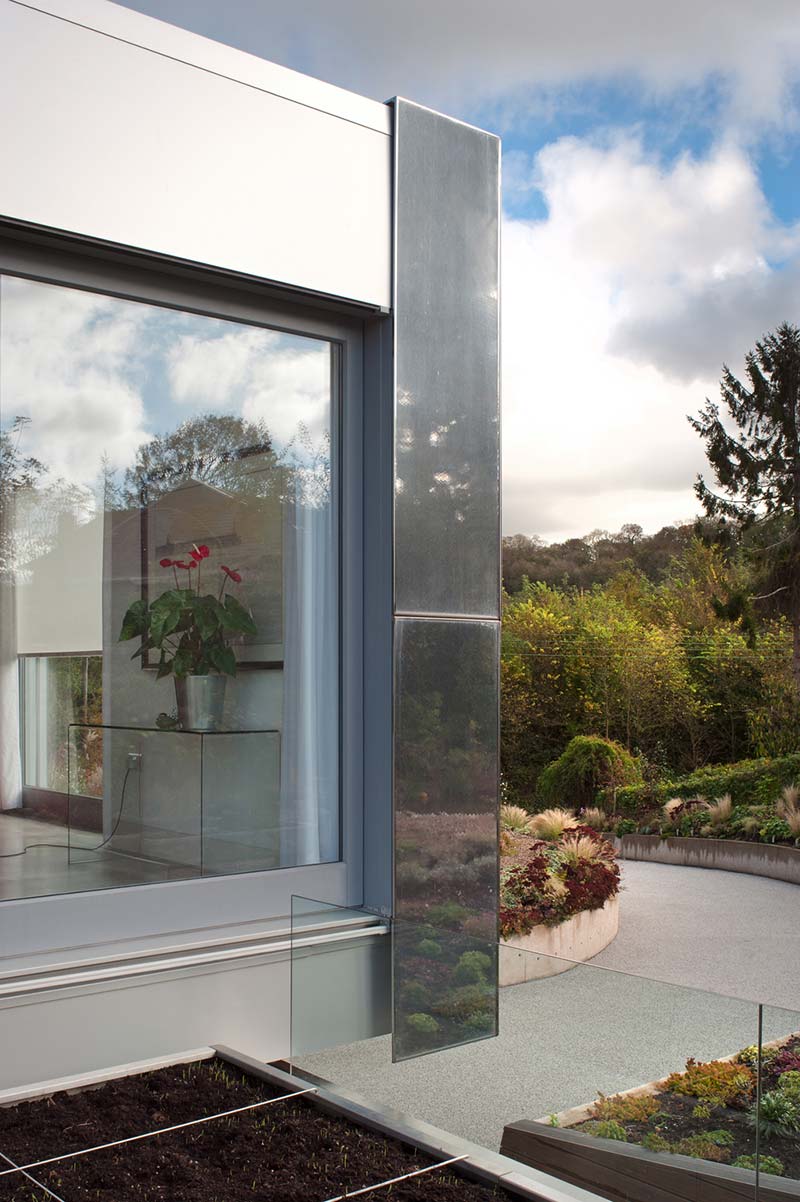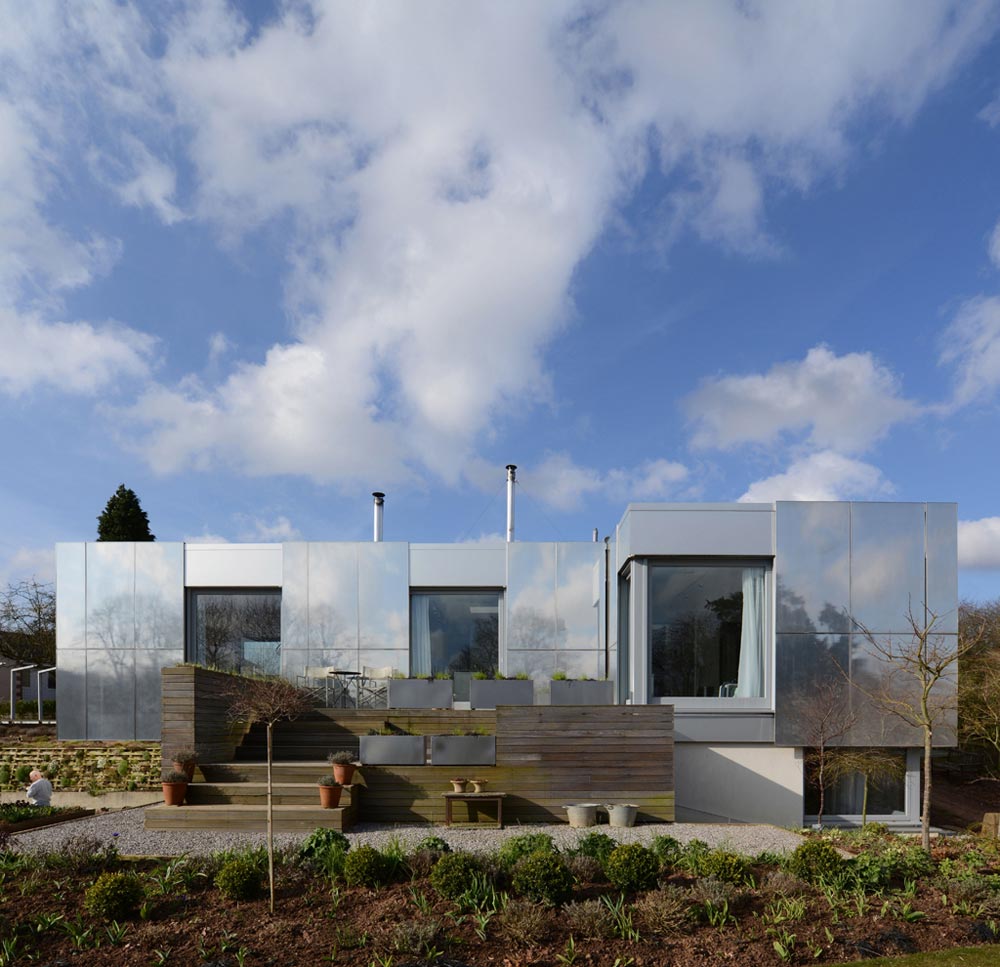 Inside, the house does not disappoint. Accommodations are split between two levels – the main floor above ground, as well as the partially subterranean living areas. The monochromatic color scheme of the exterior is again mirrored on the interior, yet the polished concrete floor throughout echoes the natural brownish hue of the surrounding earth.
A wood burning Stuv stove acts as the sole heat source for this modern home, and also functions as a beautiful focal point for the public space. Contemporary furnishings with a retro twist are perfectly positioned throughout the home, creating a cozy and inviting atmosphere – thus ensuring that Green Orchard is not out of place here in the English countryside.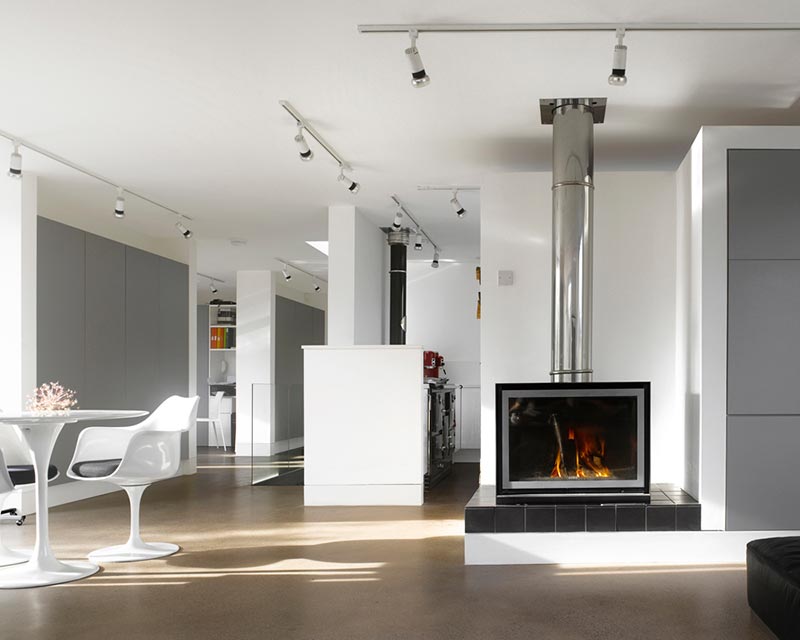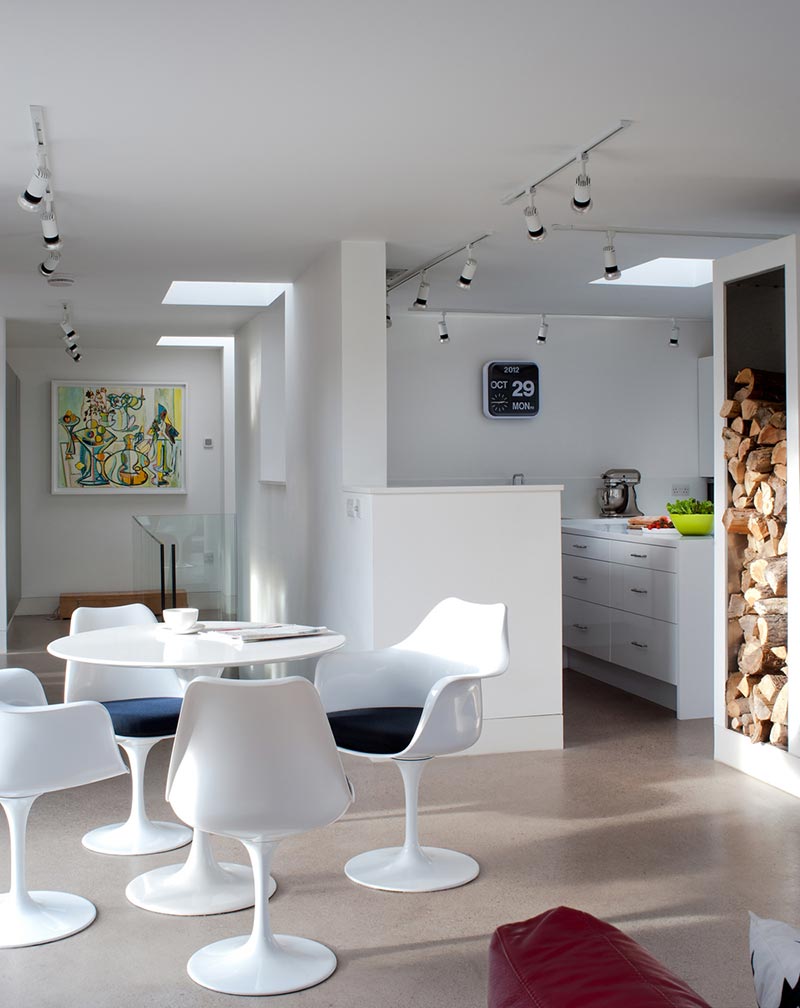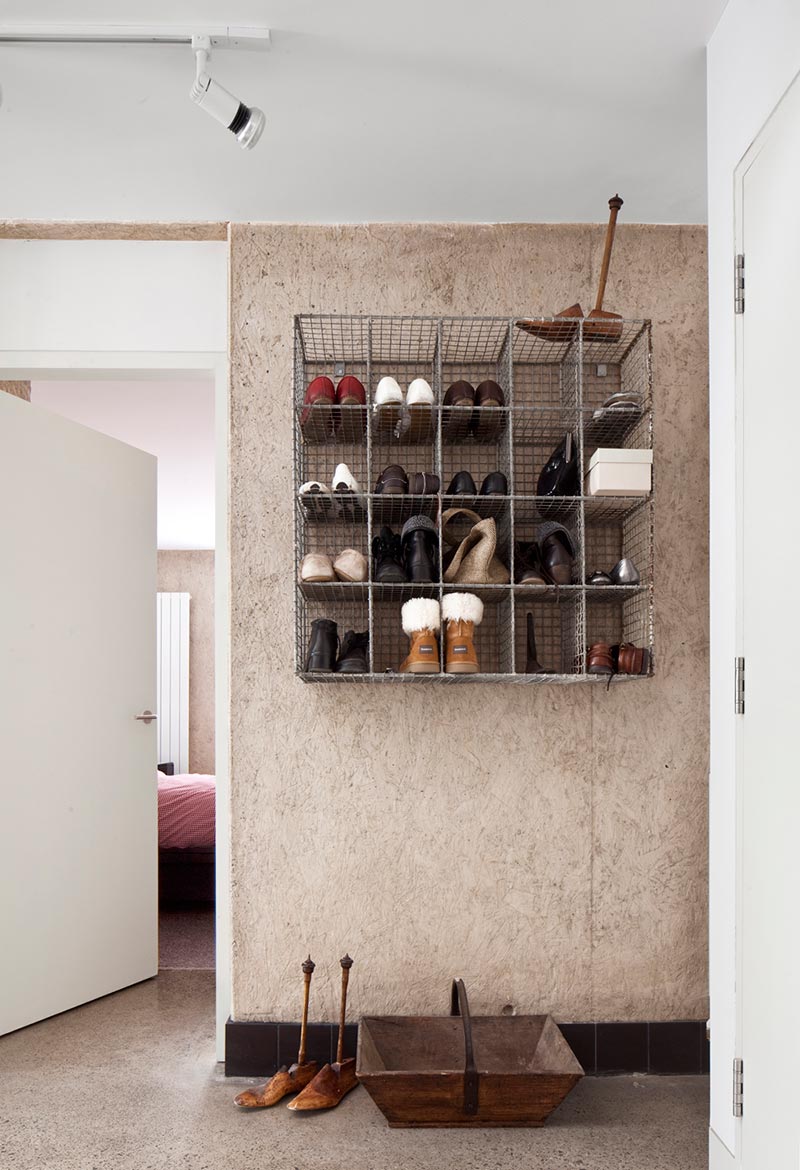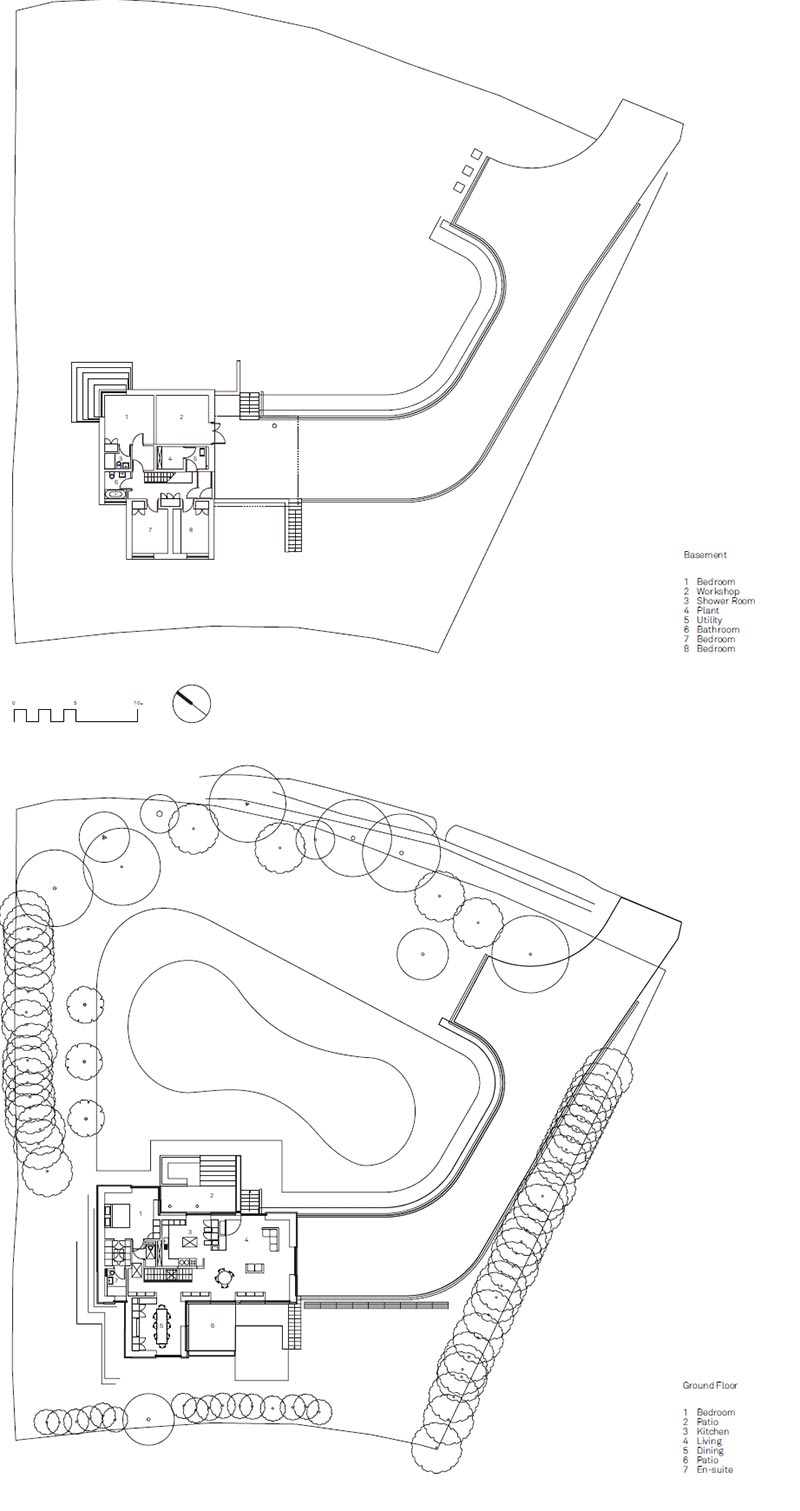 Architects: Paul Archer Design
Photography: Will Pryce, Helen Fickling, and Paul Archer