Floating high above the trees on the Costa Rican hillside sits a veritable paradise on stilts. Casa Flotanta, by Benjamin Garcia Saxe, answers the question of how to build on a steeply sloped lot; just build above it. Casa Flotanta is located on the Pacific Coast of Costa Rica, in Puntarenas – a picturesque fantasyland that has one wondering whether the home was built for the view, or the view was simply awaiting this home.
The concrete pylons and steel support beams jutting out of the hillside work effortlessly to support the three main modules – repetitive structures that not only function as the home's main living areas, but also act as the face the house uses to expose itself to nature. As one would expect, panoramic views are paramount, and nearly every room in the house offers a glimpse of Cabo Blanco and Hermosa Beach just near the horizon.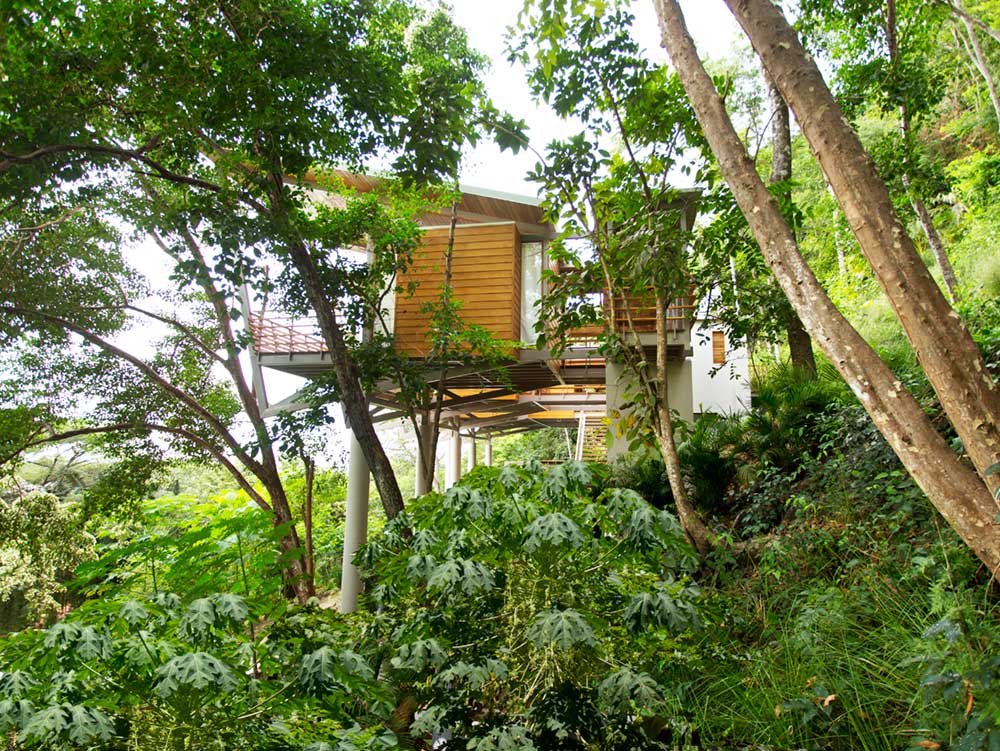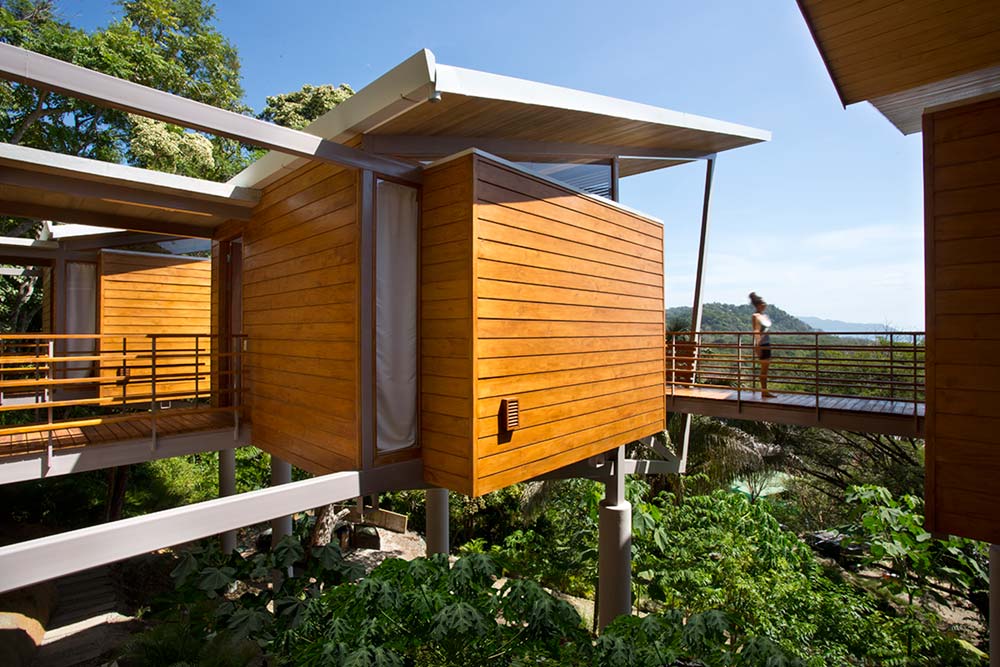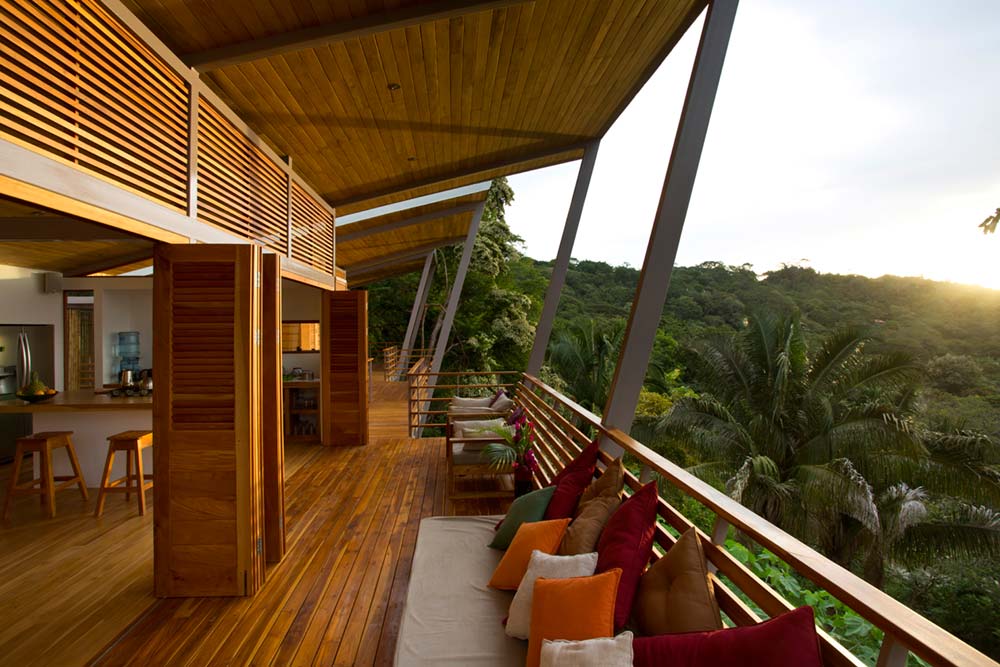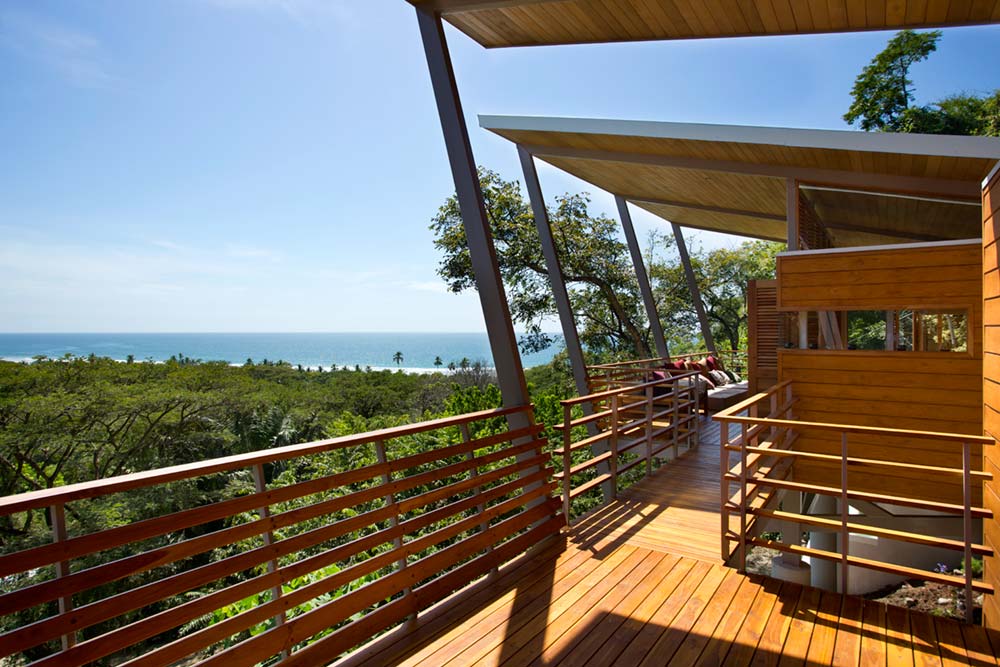 Throughout the house, Benjamin Garcia chose an elegant mixture of locally sourced teak and bamboo to drape nearly every surface from floor to ceiling. The natural wood, combined with galvanized window frames and stainless accents give one the impression that this certainly is an "all grown up" tree house.
In keeping with the home's natural harmony, shed roofs offer the perfect platform upon which rainwater can be effortlessly collected. With a solar hot water system, high efficiency LED lighting, and a soon-to-be implemented PV electrical system, the only thing left for one to do within this 300 square meter tropical oasis, is to sit back, relax, and enjoy the views.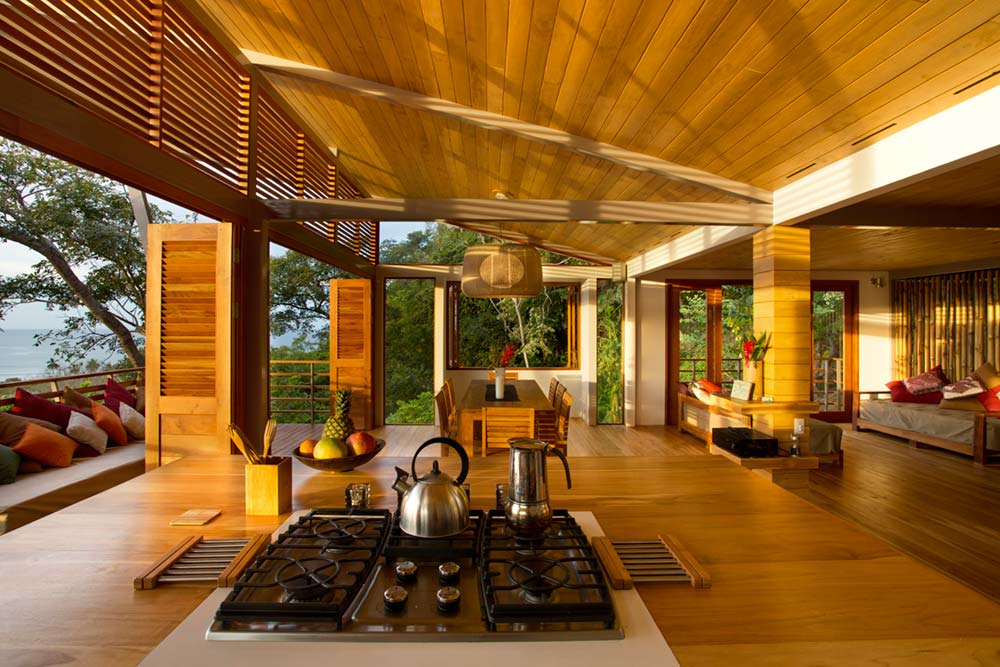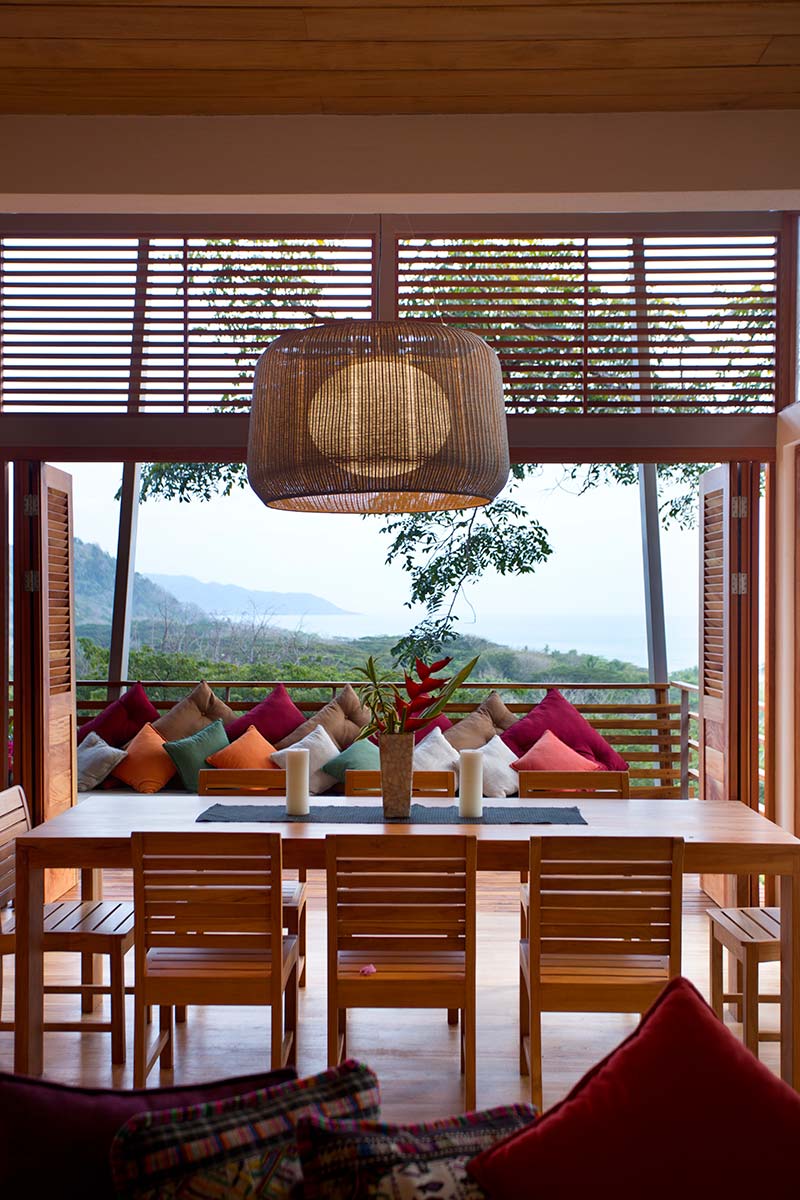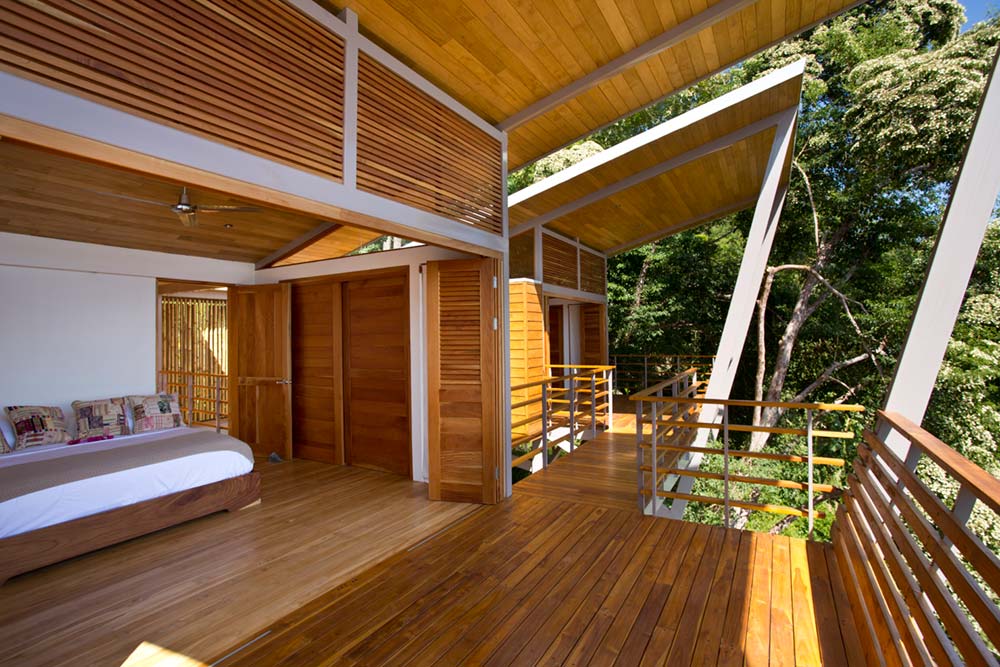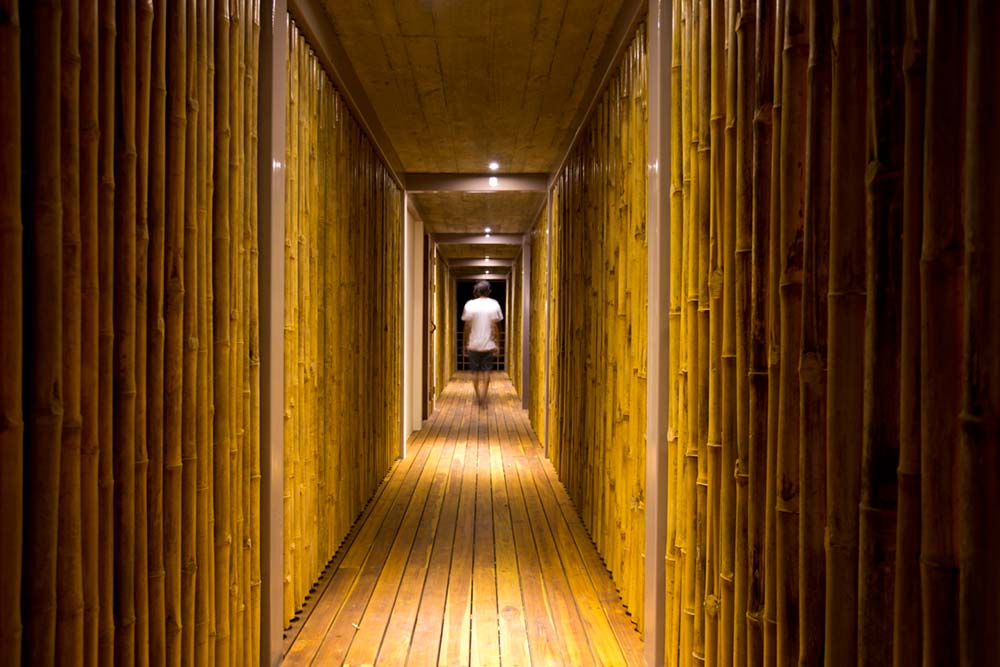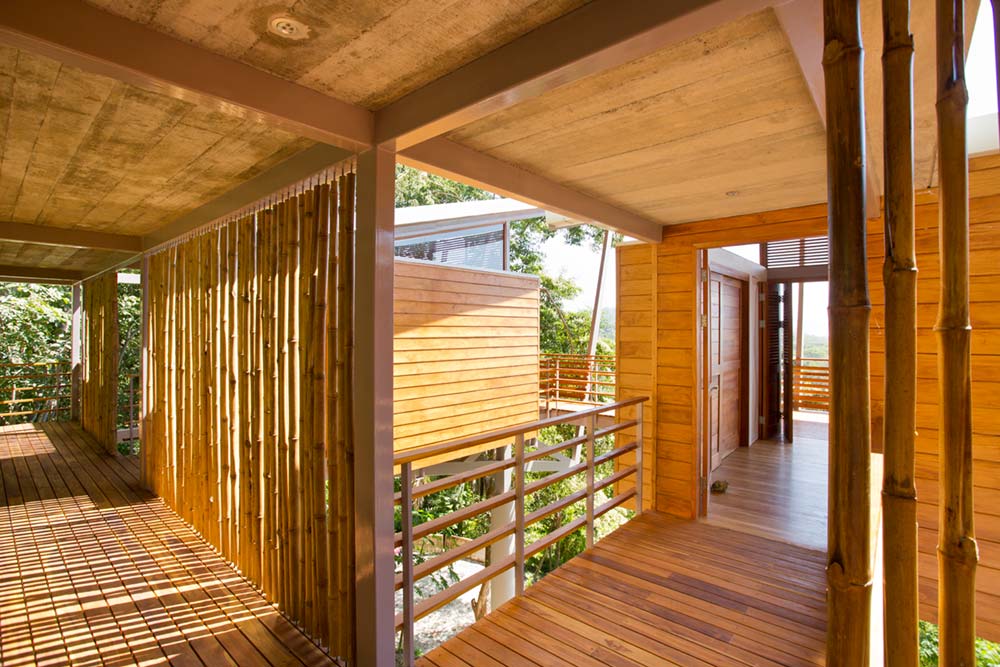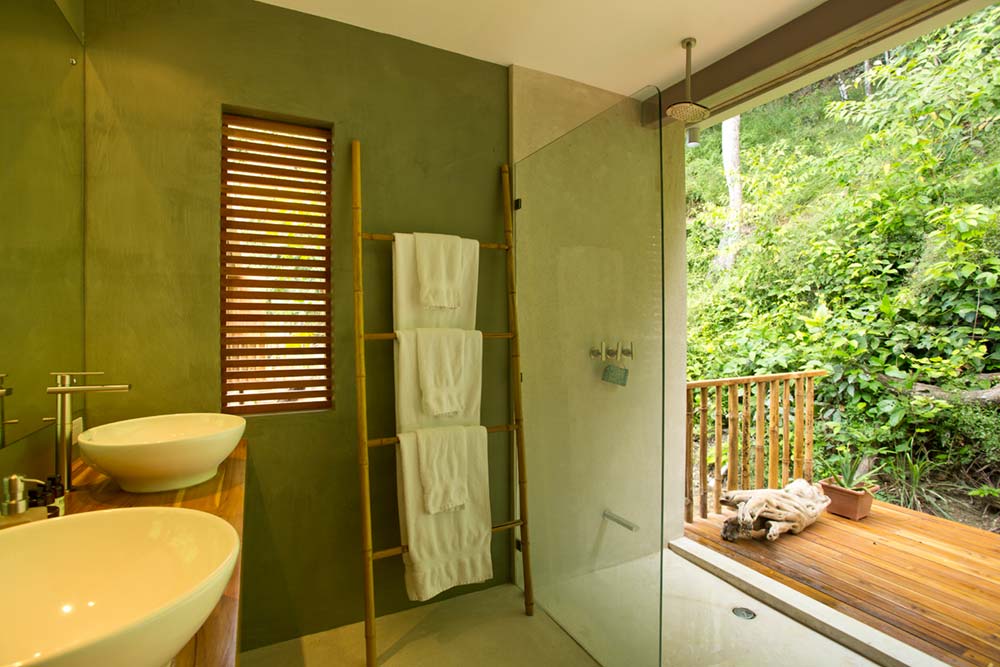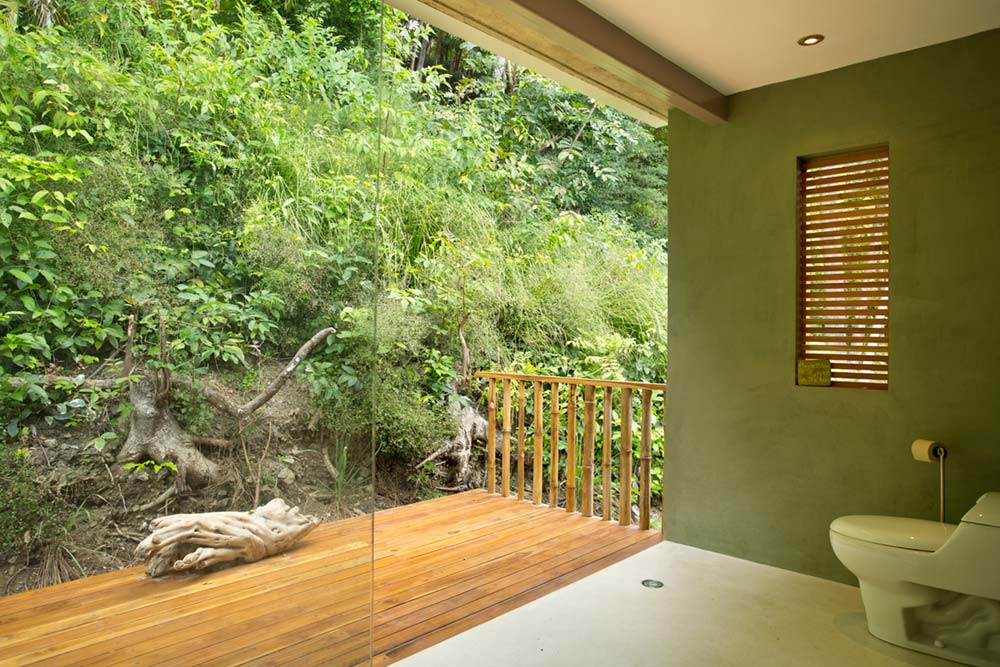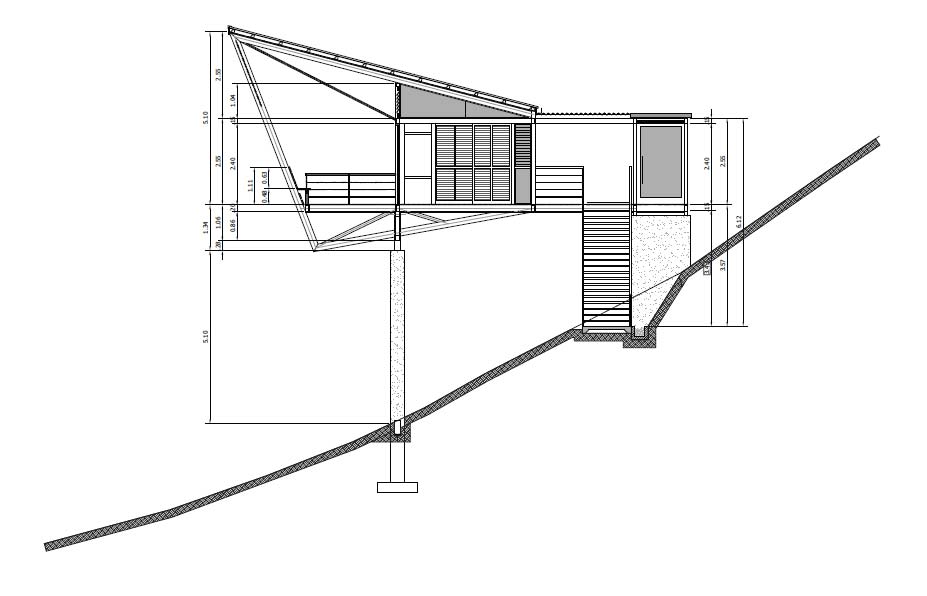 Design Director: Benjamin Garcia Saxe
Project Coordinator: Daniel Sancho
Design Development: Soki So
Construction Documentation: Roger Navarro
Structural Engineer: Sotela Alfaro Ltd
Builder: Dante Medri
Photography courtesy of Benjamin Garcia Saxe