Mateo Arquitectura has been turning out some of the most spectacular residential and commercial projects in Barcelona of late, and the El Ninot Market is no exception. A long-standing market in Barcelona, El Ninot has always been not much more than a large covered grocer and produce area. Rather than disturb the integrity of the original venue, Mateo Arquitectura decided to conserve and repair the original structure. They were able to accomplish the feat all while bringing El Ninot into modern day.
In what was basically a complete gut job, Mateo expanded the useable interior space by digging directly down. Beneath the market now sits a logistical hub – home to parking, delivery areas, and utility areas. This allowed the ground level areas and above to become a blank canvas for what would be the new, modern market.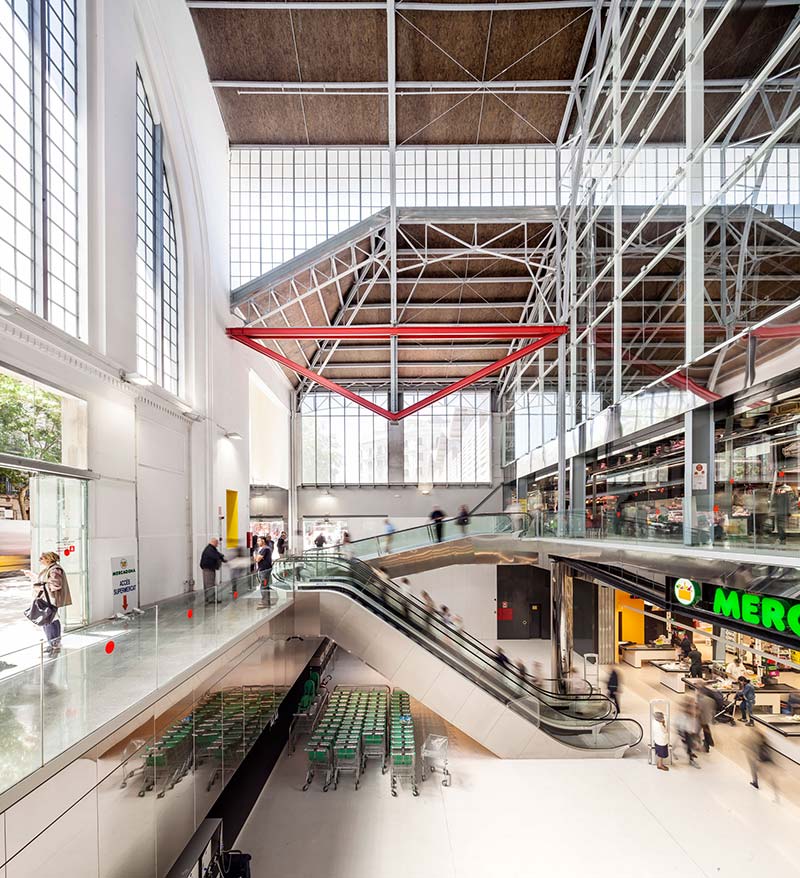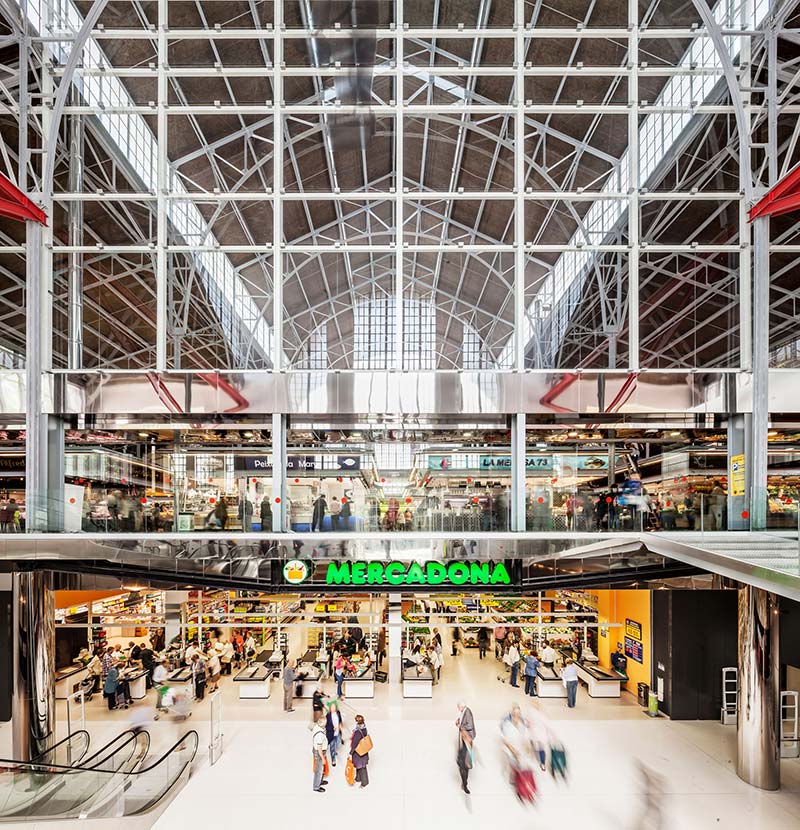 Outdoor stalls with fold up galvanized awnings greet passersby and also help to funnel guests towards additional hustle and bustle located on the inside. It is here, inside the indoor plaza, where the metal slat work of the exterior facade is reflected upon a multi-level promenade of local vendors and merchants.
The cavernous interior seems to bring the outdoors in with the vast amount of light that enters through the re-defined glass canopies. Honeycomb-like effects created by the latticework on the window transoms add a unique design touch to this community fixture.
Mateo Arquitectura's decision to re-work the surfaces rather than change the visible volume has certainly paid off. The El Ninot Market now represents 175,000 square feet of community perfection.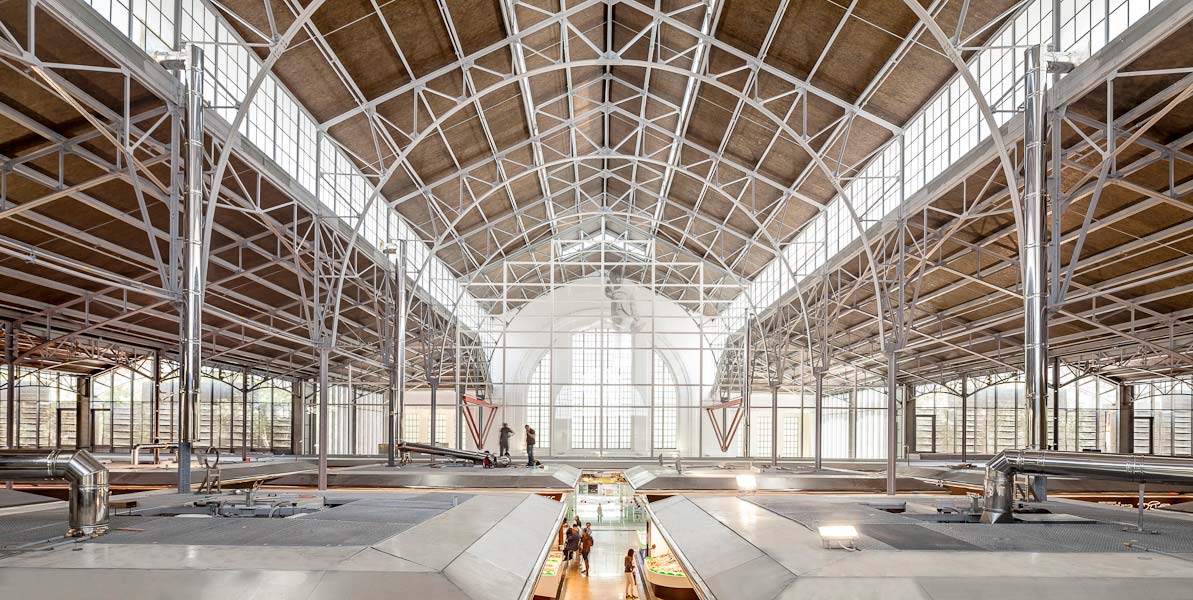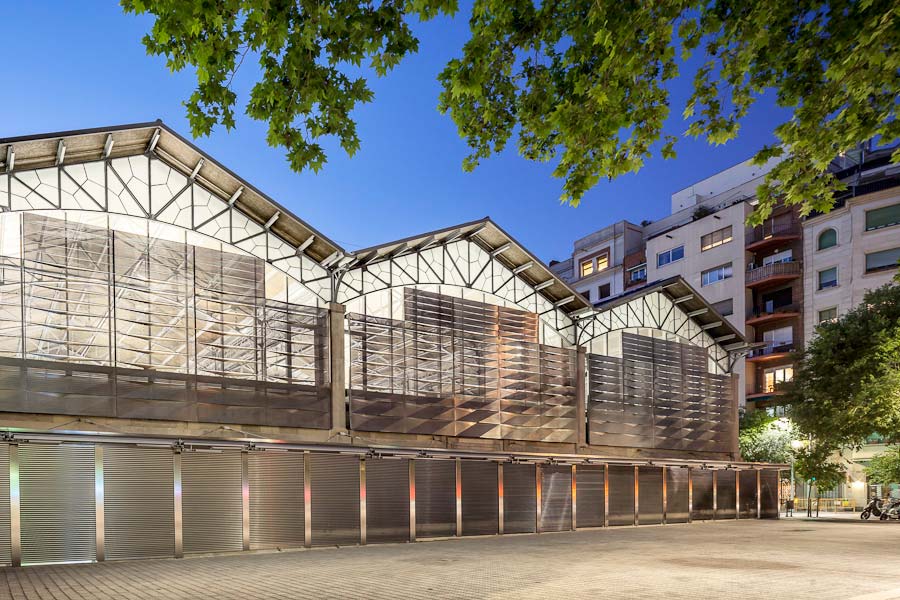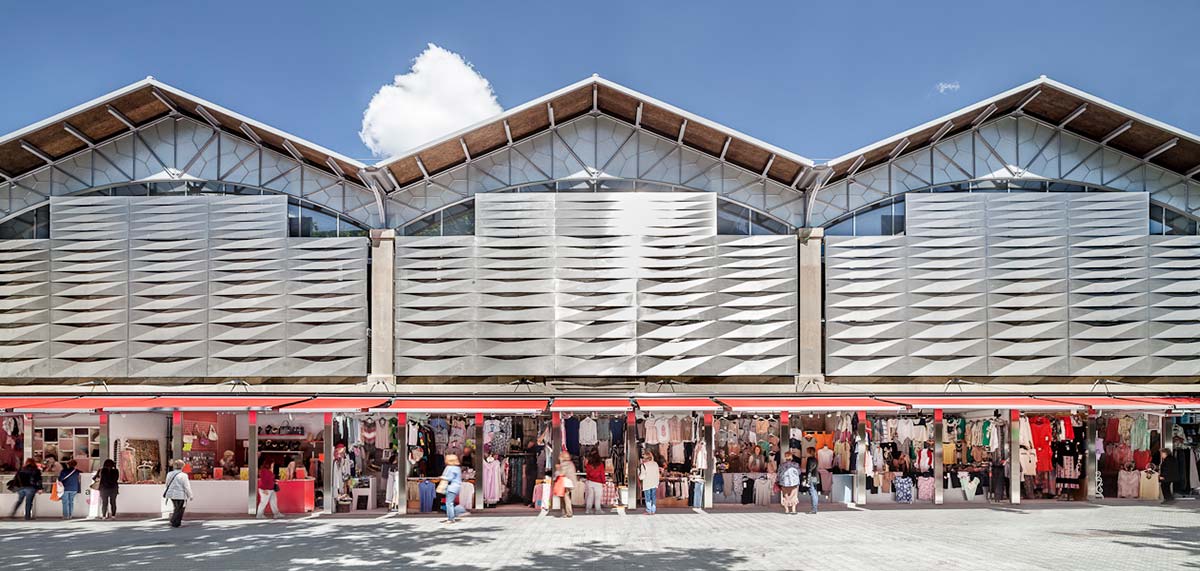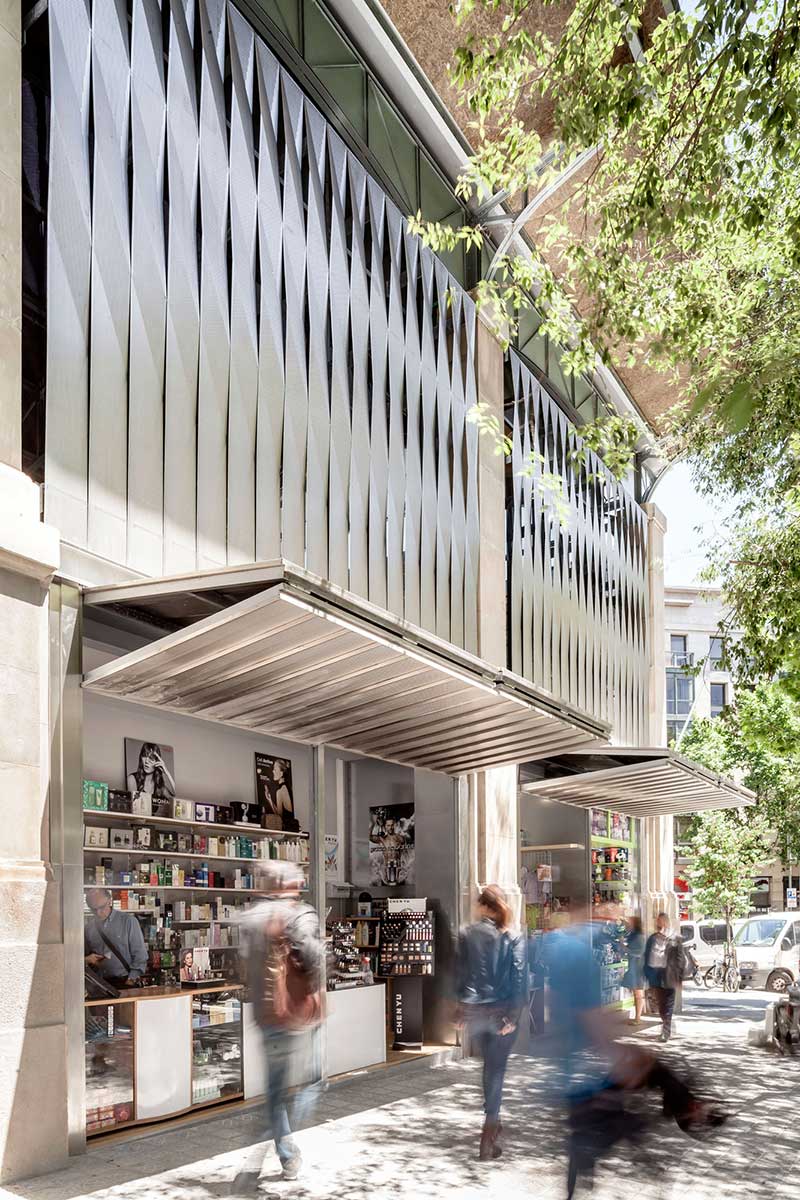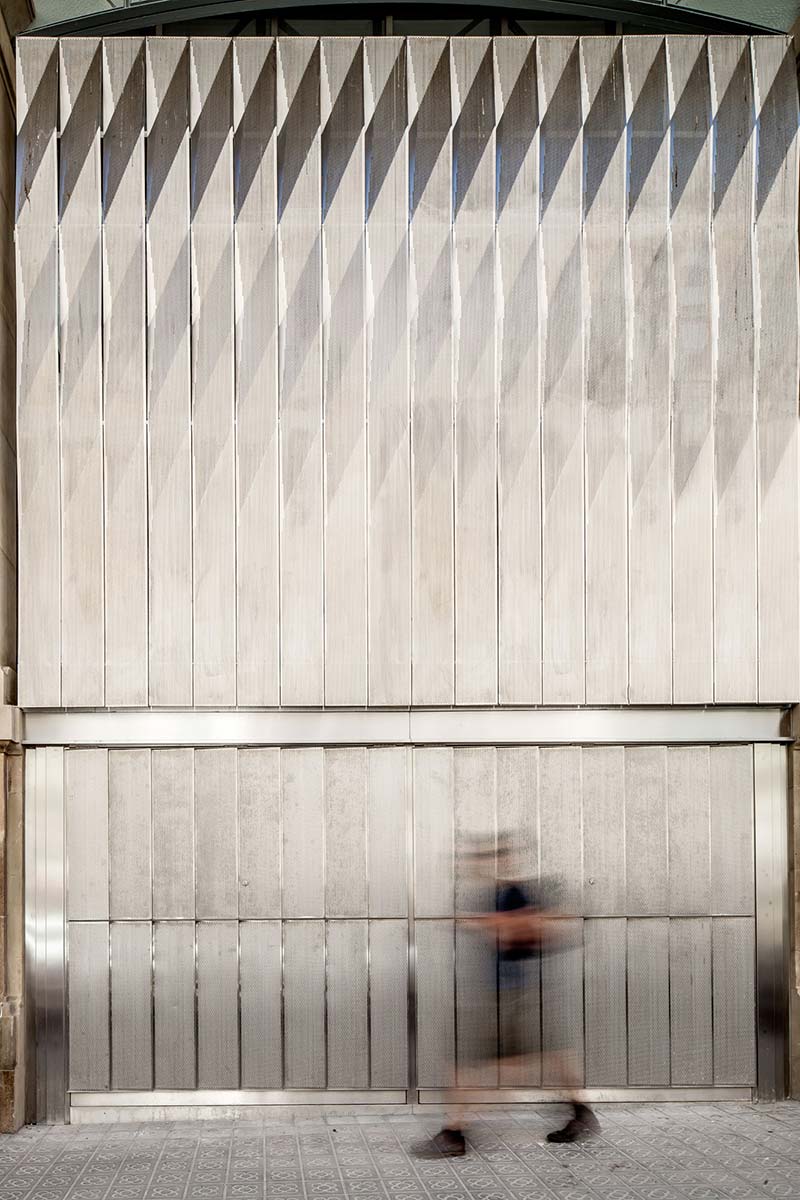 Architects: Mateo Arquitectura
Instalations Engeeniring / Budget Control/ Security and Health standards: Mur Garganté
Structural Engeering: BOMA
Photography: Adrià Goula